And one that just seems to keep getting bigger and bigger each week is this one…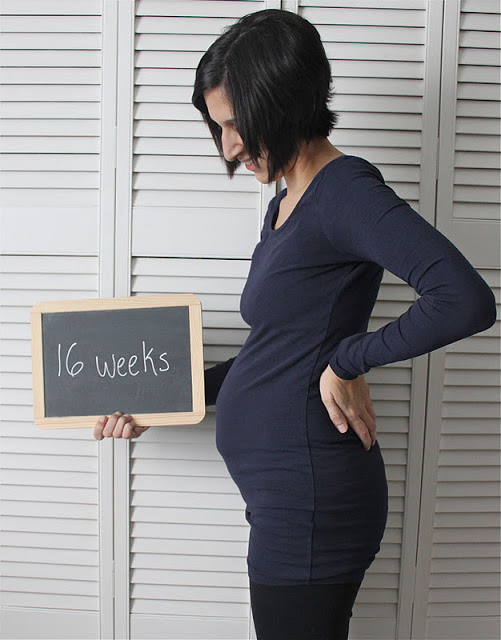 Surprise!!!
I'm pregnant!!!  
We are just super excited over here and I have been just dying to tell you all, hooray for fun news to share!
If any of you were wondering just what happened to all the craftiness on this blog over the past few months, well, it was getting flushed down the toilet numerous times a day.  I'm now into the second trimester and I'm finally starting to feel like my old self again.  I might get nauseous one evening a week now and I'll spend a good two days out of the week dealing with migraines caused by hormones and blood pressure changes but to me that's peanuts compared to feeling nauseated 23 hours a day and constantly throwing up all time.  
We are so thankful to be blessed to add to our family again and we feel extra blessed to know such wonderful friends who helped out when I wasn't feeling so good.  So many friends offered to watch Noah, Penelope, and Eloise so I could rest and brought meals when the last place I felt like going was the kitchen or grocery store.  Thank You Thank You Thank You from the bottom of our hearts!
So to bring you up to date on the kid count, we will have four little munchkins come summer time.  All four kids less than two years apart in age.  Four kids five and under.  Thank goodness we bought that minivan, those carseats take up some serious space!
We are still debating finding out the sex of this little babe.  We didn't with the other three but since this juuust might be our last we may bite the bullet and try something new.  How much crazy baby crafting and sewing and knitting could I do with all my second trimester energy if I knew the sex?  Maybe we shouldn't go there.  Or should we?  Hmmm, less than a handful of weeks to possibly finding out.  
What would you do?
XOXO,