We're Baaa-ack!!
Oh my, we had such a great time on our stay-cation to a waterpark resort, I am still shocked at how much fun we were able to have with two little ones and a pregnant me! This weekend was loads of fun and such a great ending to an extremely crazy week…or the beginning to a hopefully tame week (?)!! We went with my in-laws and we rented a two-bedroom suite which I think made all the difference in keeping our stress levels low. We were able to put Penny's pack 'n play in one bedroom so she could go to bed at her usual early bedtime while I was able to stay in the living room, watch some Oscars and knit and everyone else headed back to the waterpark. Yeah, it was vacationing at it's finest!!! The kidlets were so wiped out from playing all day that Penny actually slept for over 14 hours and Noah for a good 10
..Woo Hoo!!!
Yup, you know what that means…it means we were all able to
SLEEP IN!!!!
A parent's dream, I tell you!
Besides, our fun get-away this weekend, we also had two birthdays to celebrate this weekend. One was for Noah and Penny's Grandpa Sam who turned 69!!! The littles and I made him this super yummy chocolate cake which we all loved, especially the frosting 🙂 …I'll get the recipe posted later this week, pinky swear…it was
freakin' good
and ridiculously easy to make. The other was a 2-year old birthday for a very good friend of mine's daughter…Noah and her are 'eating pals'…they love to get together for play dates and EAT! Seriously, it's what they do the whole time we get together to play, mind you! I made the birthday girl this: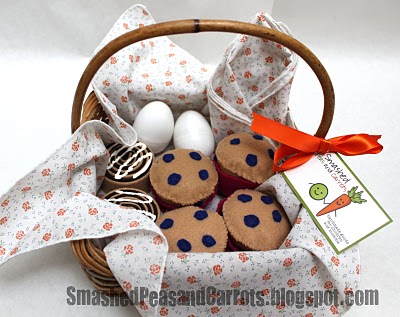 I don't know about you but I love getting those huge muffin baskets as gifts. Maybe it's cause I love muffins and other breakfast carbs…they're the best! So, I thought I'd make a little basket with some of our favorite breakfast foods, out of felt of course, cause I just love me some felt play food! Doesn't it look yummy!?!
Here's a closer look at what was inside: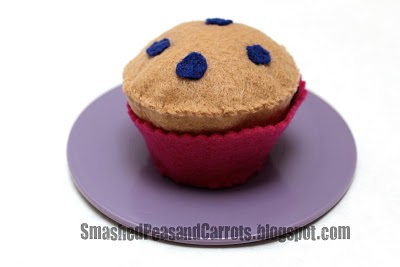 It was stocked with Blueberry Muffins that came in their own individual and removable liners…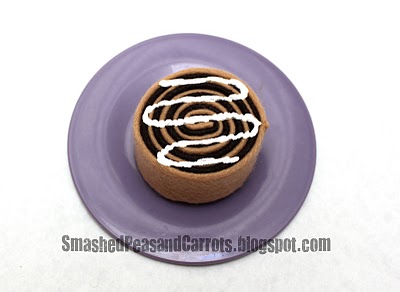 and also some gooey Cinnamon Rolls drizzled with icing…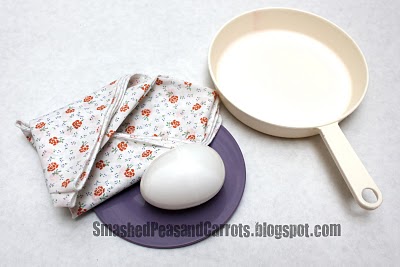 and two eggs…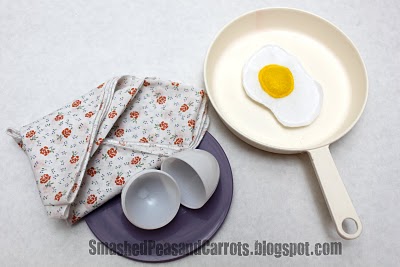 which can be cracked open for some sunny-side up egg-y goodness.
I also included two hand-made cloth napkins so the birthday girl can dine like a lady or just cover up her goods for an on-the-go breakfast picnic!
I'll post a tutorial tomorrow for the cinnamon rolls…you're gonna love making these!