First off…
I hope you all are having a LOVE-ly day!  Really quickly I just wanted to show you Noah's Valentine's cards this year, I think they turned out so cute!  This is the first year we have officially done Valentine's since he is my oldest and this is his first year of preschool.  I was originally planning on just buying those pre-made ones that come with candy cause well, why not?  But then on Friday I showed him the Valentine card from
24-7-365
 and he got really excited and wanted to do them…I was like, "Okay!!"  You don't have to twist my arm kid!
I took a few pictures, picked the best one and then sent them off to Costco.  They were ready to pick up that afternoon…easy peasy and oh-so-cheap (13 cents a print!)  I totally want to do these every year now!!  Here's how they turned out: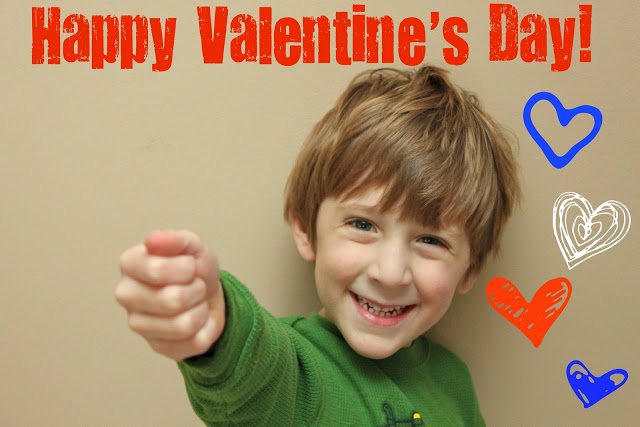 I added some funky little hearts down the side and wrote 'Happy Valentine's Day!' across the top using my most favorite site 
Picnik
.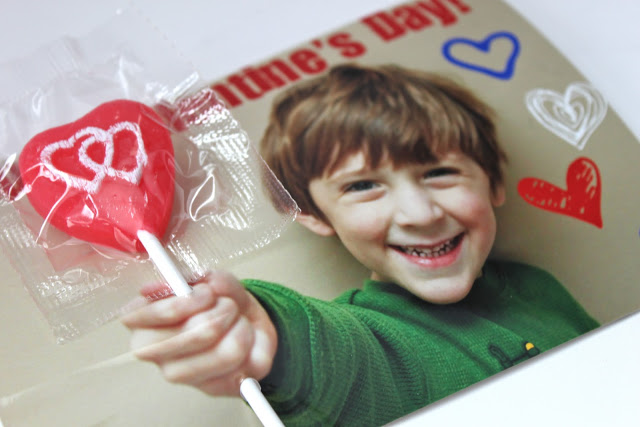 Here's the final product–with candy.  Don't you just love a picture of a picture 🙂
Noah carefully signed his name to the back of each one, as well as one for each of his three teachers.  He is so excited to hand these out at school, although I think he was getting a little worried that all the lollipops were going into the cards and none would be left for home.   I told him I was sure he would get plenty of treats to bring back home…what no candy left for us, unheard of!
Okie dokie, that is all…now go enjoy your Valentine's day with all the ones you love.
We are going to indulge in some of these…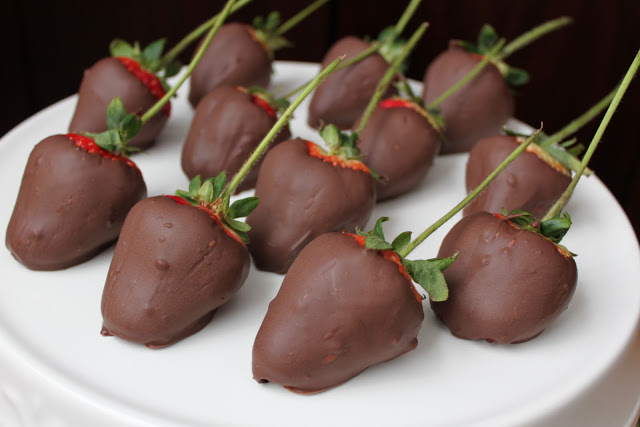 {chocolate covered long stem strawberries}
Mmmm….chocolate 🙂