Woot Woot!  Next stop of the The Signature Dress Pattern blog tour is…me!  I've got to say that I was uber excited when the lovely Andrea of the blog, The Train to Crazy, released her very first official pattern.  This girl has talent, not only is she an extremely talented sewist but she is also a very detailed and option-oriented pattern maker to boot…me likey a lot!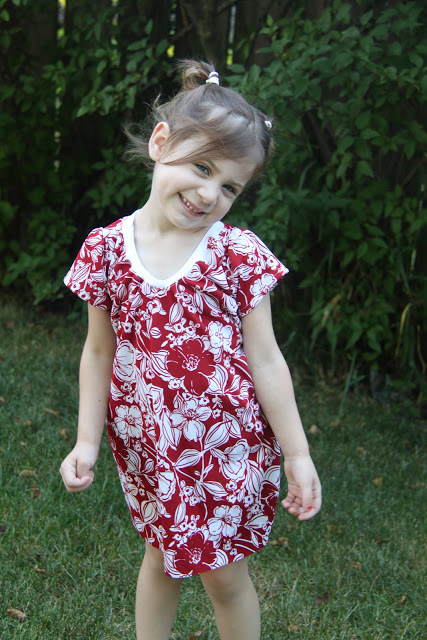 The Signature Dress is loaded with options.  There is something in it for everyone, no lie.  This makes me so excited because if you have a girl in your house you know how often they change clothes, want you to buy them more clothes, try to take your clothes, and love playing dress up.  It's all about the options!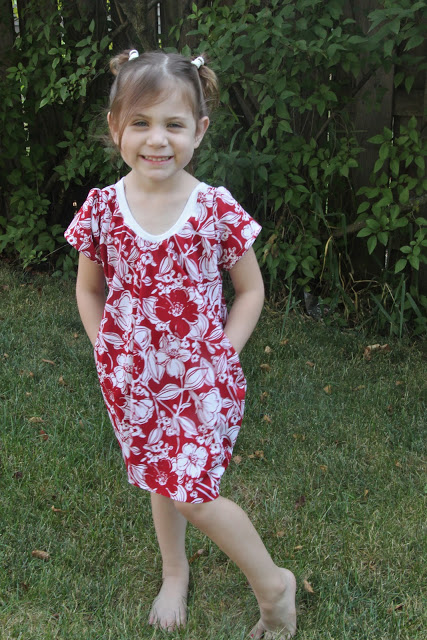 This pattern is sized for ages 12 months to 12 years and oh boy, let me take a big breath here before I tell you all the ways you can make this little beauty….ok, ready?  You can make it a tunic, a dress or a maxi dress.  You can sew cap sleeves, ruffle sleeves, flutter sleeves, short sleeves, long sleeves, all with ribbing, hemming or elastic options.  You can choose no pockets, a kangaroo pocket, inset pockets, gathered pockets or ribbed pockets.  Plus there is the option of adding a hood, appliqué, elastic waist, shirred waist, and tulle at the hem.  Whew!  Told you there were options baby!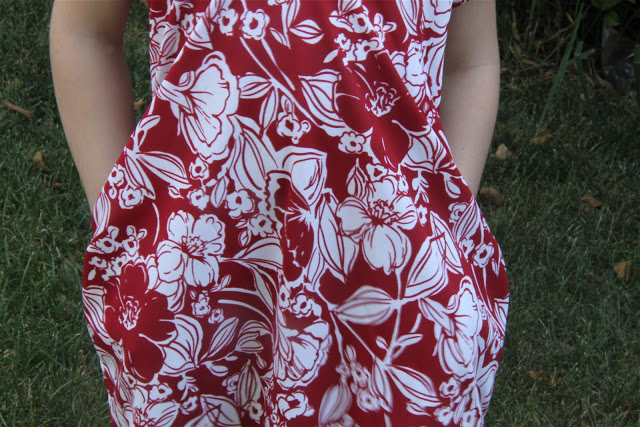 Penelope chose this fun red floral fabric from my stash of knits (so summer-y, right!) and then decided on the dress length, cap sleeves, and inset pockets.  The only change I made was to elongate the neck in the front a bit.  I wanted to add the elastic waist but she said no as she loves to twirl, my twirly dancing girl.
Case in point…twirling: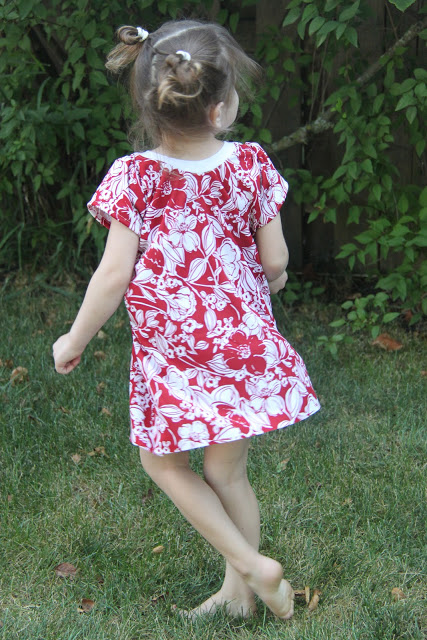 This dress was so easy to make and the details and pictures were excellent.  I love the boatload of options Andrea gives which definitely makes this an all-season pattern.  Perfect for summer, fall, spring and winter!  Plus the fact that it is a pattern for knit fabrics makes every dress, tunic, or maxi comfy for playtime!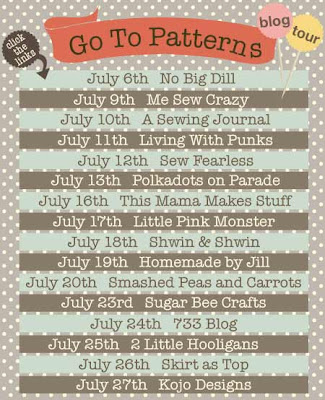 Interested in seeing more fun creations using
The Signature Dress
?  Follow along on the blog tour, you won't be sorry!  
XOXO,