OK
, my bad…I never posted the little bag I gave
these necklaces
in…ugh, pregnancy brain is at it again! Hopefully, I will have my fully functioning brain back in a few months…wish me luck on that one.
Here is the cute little bag I made: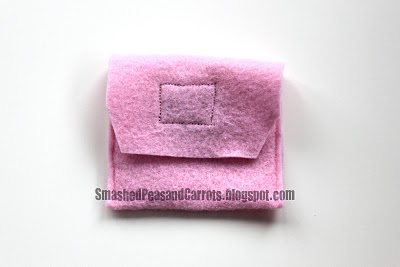 It was a pretty last minute sewing project, like say I did it the hour before we gave the gift! Noah was all 3-year-old-stubborn on being the one to give this particular gift and at what seemed like the last minute I thought to myself, 'I can just see him dropping the necklace and breaking those pendants to oblivion'…so I came up with this darling little bag.
It reminds me of the little blue bag I have from my one and only piece of jewelry from
Tiffany's
which I adore…Thank You hubby!
Here is how to make a few of your own…a super easy project, it'll take you less than 15 minutes to make them I swear!
Tiffany-Inspired Jewelry Bag
3 x 7 inch piece of felt
1 inch piece of velcro
coordinating thread
sewing machine
**You could also use no-sew velcro or even hot glue to place the velcro on the flap portion so you don't see any stitch lines…I only had sew-on velcro in my hutch!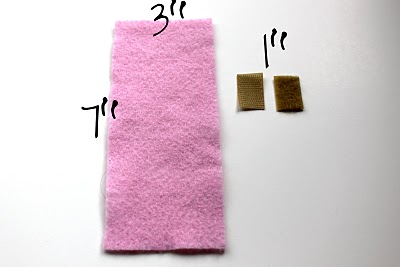 Cut your felt to 3 x 7 inches and then get yourself a 1-inch piece of velcro.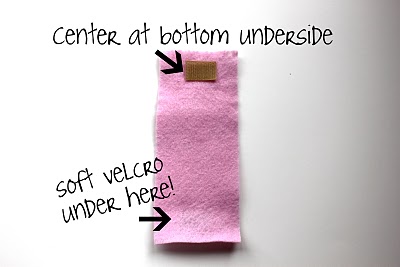 Then, flip the felt over and place the rough-side of your velcro at the center top portion. So, basically the two pieces of velcro are on opposite sides and opposite ends of the felt.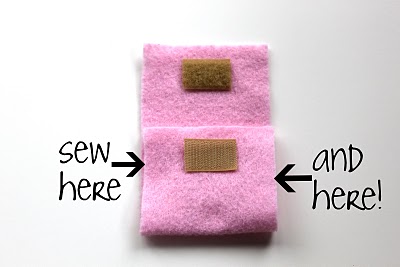 Then, bring up the felt, lengthwise, to where it is folded over about 2 inches or so and sew each side in place.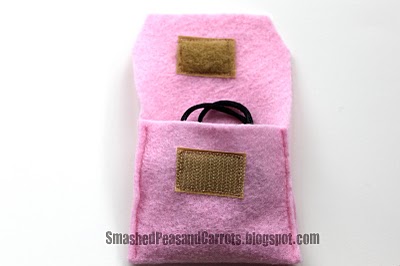 Then, just open up that pretty little bag and see what's inside…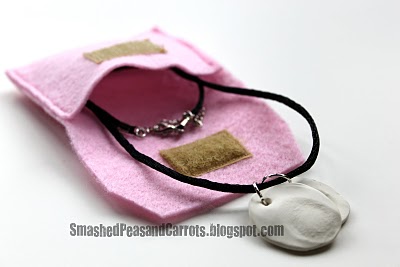 Sometimes the best things come in little packages