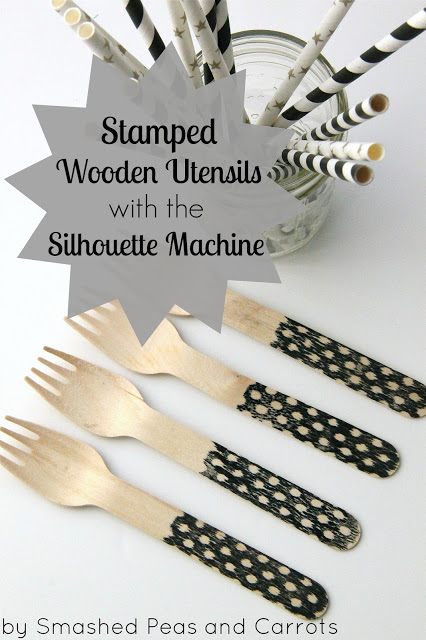 If you have ever wanted to design your own stamps then you are going to love the new
Stamping Starter Kit
from Silhouette America!  It is totally rad! Silhouette gave me a kit to play around with to create my very own custom stamps and holy cats, can I tell you how addicting this is!
For those of you who have followed along on my blog for any length of time, you know how much I love throwing a good party.  Well, designing my own stamps took party planning up a notch as now I'm able to coordinate a party theme's design onto those fun eco-friendly wooden utensils you see all over Pinterest, Etsy, and blogland in general! Then, just pick a coordinating color stamp pad and you can really get your party's colors picked up in even your utensils…so cool! I'm thinking chevron stamps, honeycombs, snowflakes…ahhh, the list goes on and on.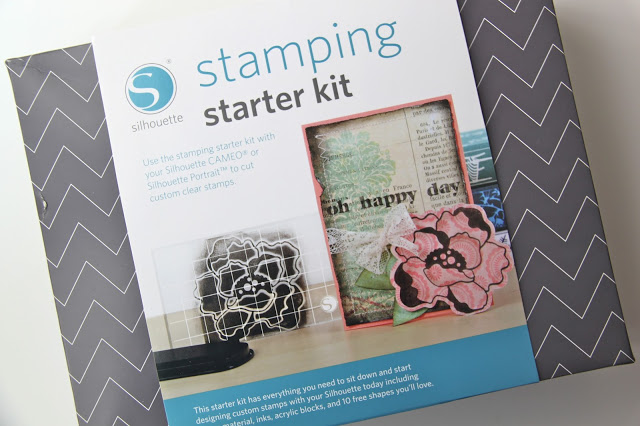 This is what the Stamping Starter Kit looks like. Everything you need to create your own stamps comes in one pretty little chevron box.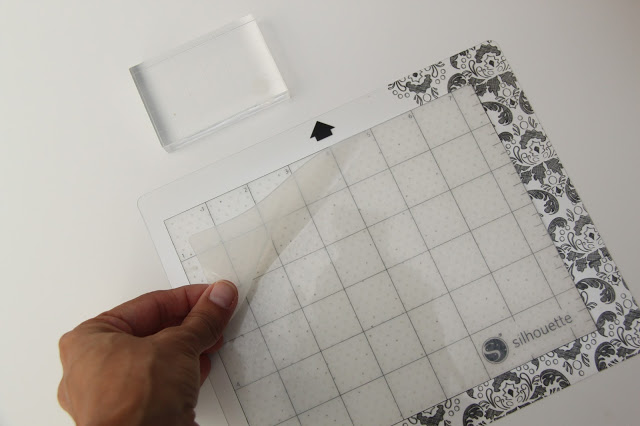 You get a special stamping cutting mat, a few sheets of their special stamping material you need to cut your stamps out with your Silhouette machine, 3 different sizes of acrylic blocks to place your stamp clings on to, ink, and a card for 10 free shapes!  You can also use the fonts and images from the Silhouette online store to create your own unique stamps just make sure they images/fonts aren't too narrow since then they may not cut well through the special stamping material!
I used the "dots" shape that came with the
Stamping Starter Kit
and cut it down to a thinner size cling to make stamping on my wooden utensils a breeze. 
Just place the cling onto the acrylic block using the guidelines to keep it straight and press your stamp into an ink pad to make it come to life, so easy I tell you! To clean your stamps, just use a baby wipe or a wet paper towel and the ink comes off and looks like new again.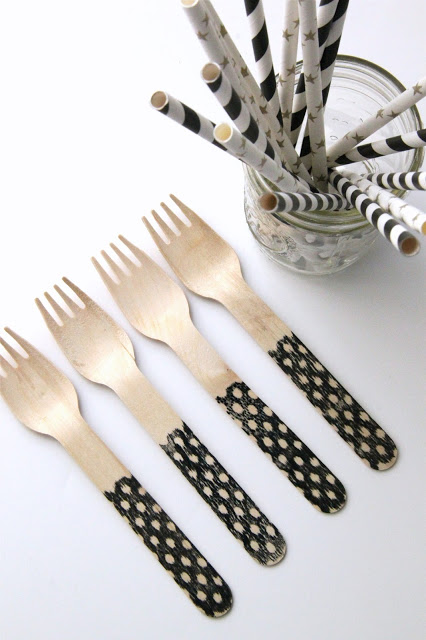 And now, thanks to Silhouette, I can match my utensils to any party theme, wooo hooo!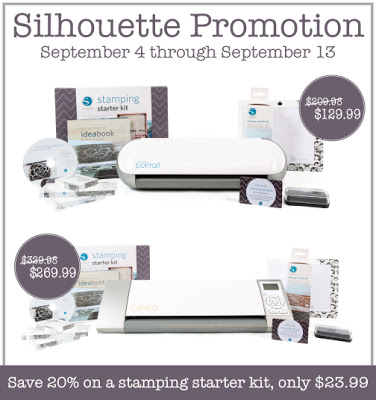 If you are interested in getting a Stamping Starter Kit for yourself (or maybe even a friend!) you can
Click Here Now
to get Silhouette's September Deal which runs from
today, September 4 through September 13, 2013
.  You can get a bundled deal with a Cameo or Portrait cutting machine or just the Stamping Starter Kit alone for a reduced price by using my
Coupon Code: CARROTS.
Get this deal while it is here cause once it's gone it's gone!
Happy Stamping my friends!
XOXO,