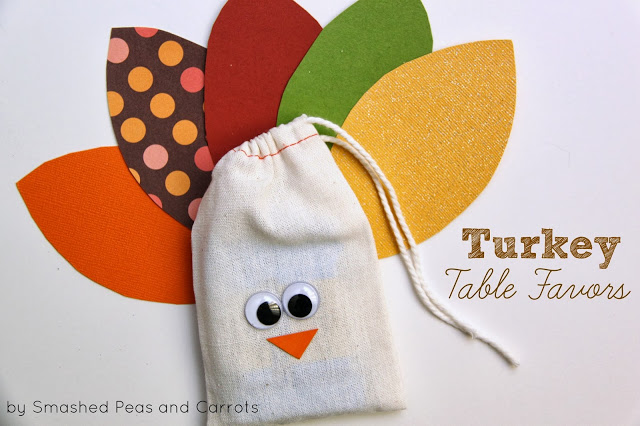 Need a super cute idea to give to your guests as a "Thanks for Coming" favor this Thanksgiving? These adorable and easy to make Turkey Table Favors will be the hit of your dinner table this year!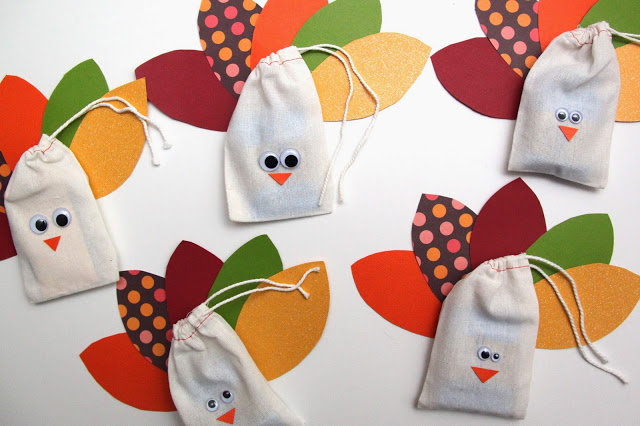 I love this idea as you can use these favor bags to place a few mints, a piece or two of good chocolate, or even a little piece of paper for your guests to write down what they are thankful for this year. And these also work out smashingly for gifting a small pack of crayons and stickers for the little ones coming to dinner. It's always nice to have coloring pages or a Kraft paper-covered kids table so the kids can draw and create while the final touches are being made to your turkey dinner.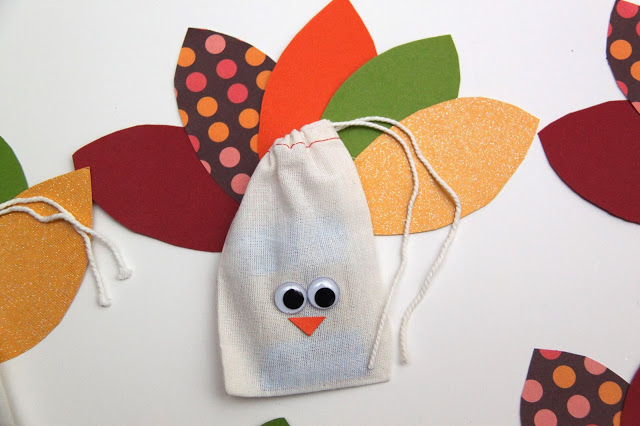 You will love how easy these are to make too…even the kids could do it! 
Here's what you'll need…
Scrapbook paper in various colors
Muslin or burlap and twine (to make your own favor bags) or you can buy pre-made ones!
Googly eyes in various sizes
Hot glue and gun or glue stick
Scissors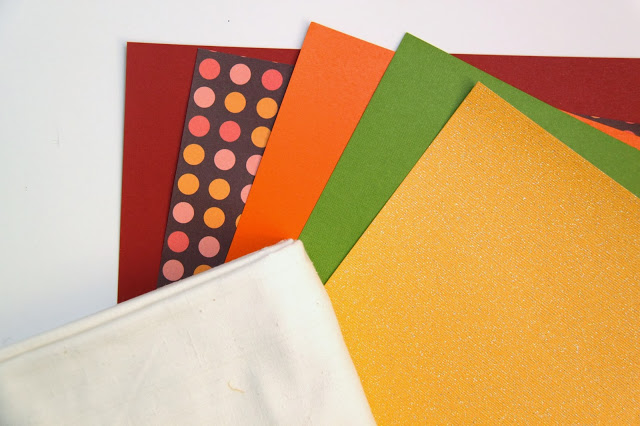 I picked out a bunch of scrapbook papers and ended up going with these five…I thought they seemed nice and Thanksgiving-y 🙂
If you choose to make your favor bags you can cut a piece of 10 x 3 inch muslin and fold it in half so that it measures 5 x 3 inches. Then sew up the sides and fold the top edge over 1/2 inch to make a casing for the twine, you want to make sure you leave a small opening to pull the twine through. Once you are done flip your favor bag right-side out, pull your twine through, and you are ready to decorate!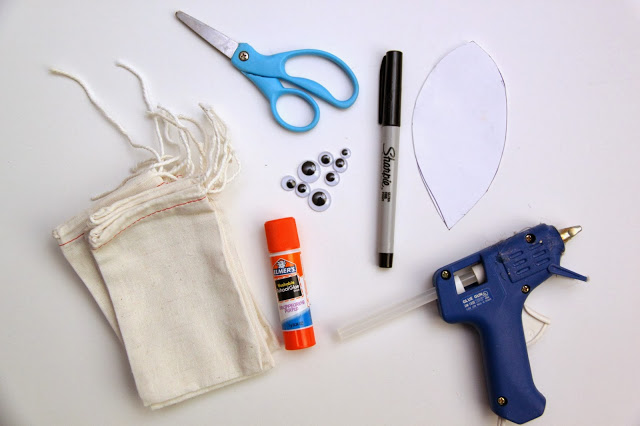 To make your turkey you will need a pair of scissors, a pen of some sort, googly eyes, and a hot glue gun or glue stick.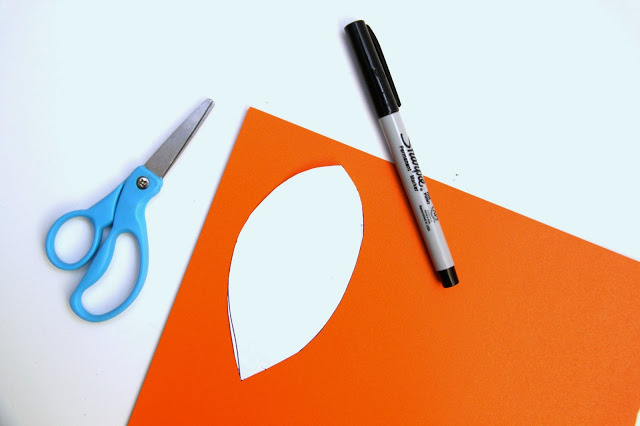 Make a feather template by hand and trace around it on you scrapbook paper. I made my feathers rather plump and only needed 5 per turkey but you can make however many you like.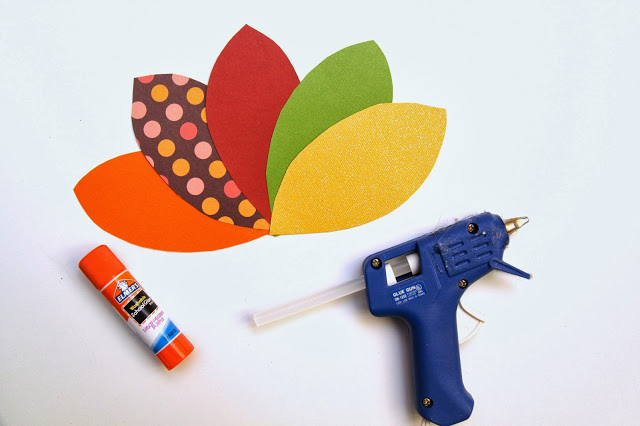 Glue your feathers together at the base, like so…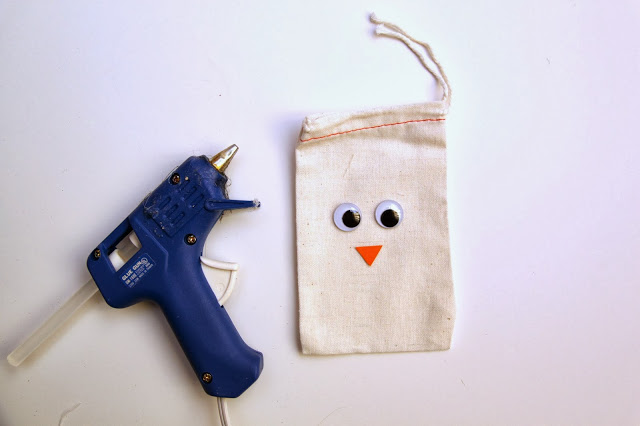 Then glue on your turkey face…two eyes and a small triangular beak.
I filled my bags before gluing them to the feathers but that was just my preference 🙂 Nothing says Thanks for Coming than a piece of Dark Chocolate with Sea Salt Caramel, right? And each favor bag also contains a manilla tag for each guest to write what they are thankful for….but really the sky is the limit on what you can put inside!
Thank you so much to 
JoAnn Fabrics
 for letting me be a part of such a fun campaign, as always I had a blast creating these Turkey Table Favors and I hope you do too! 
Use the hashtag #turkeytablescapes on Pinterest, Facebook, Google+, Instagram, and Twitter if you want to see more fun Thanksgiving ideas from other creative bloggers!
You can also find more fun ideas on how to make your holidays handmade in the
JoAnn Craft Catalog
!
And don't forget to print off your 50% off coupon to help you get your Thanksgiving craft-on!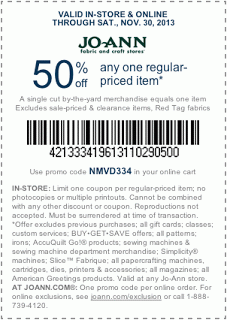 XOXO,