This week we invited our tiny friends and their mommas and had a birthday party for my two sweet little girlies, those sisters.  PS. I'm starting to realize just how crazy busy our summer's are going to be around here with birthdays galore.  Oliver's is the middle of June, mine is the end of June, Eloise's is the middle of July and Penelope's is the middle of August.  Can you say cake overload? 🙂   
I decided to throw a joint party for the two of them since their birthdays are literally a month a part.  It would kinda be silly to have two parties in such a short time, right?  I figure we should be able to get more than a few years of joint parties out of them since they share the same friends base and all my kids tend to play together with the same families…gotta love when your momma friends and their little ones take so nicely to each other!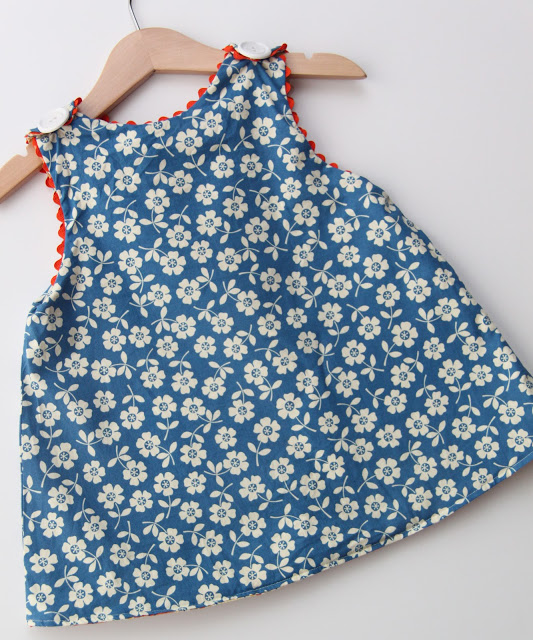 I decided on a vintage-themed party for this one.  Since y'all know my love of vintage goodness it had to be done 🙂  A few weeks prior to the big day Penelope asked me if I was going to make her a dress for her party (be still my beating heart!) so of course I had to oblige her!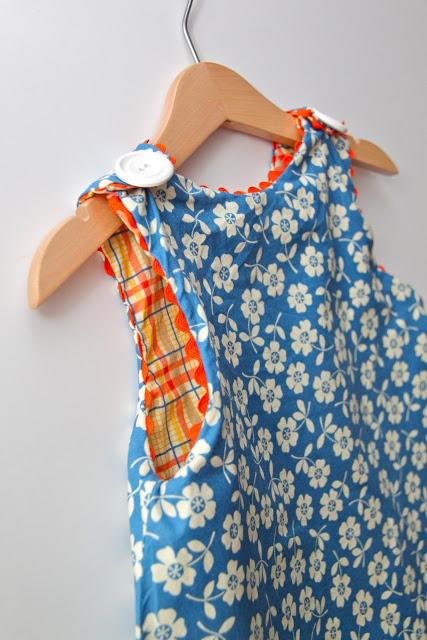 Since I love coordinating my girls' outfits I made one for Eloise too which, let me tell, was the sweetest thing to see the excitement on her face when it was her turn to try on her dress while I figured out the button placement.  That girl is such a doll.
Penelope helped me pick out the fabric online…we went with Riley Blake's Seaside.  I love the vintage feel of it.  Such cute floral, plaids, and polka dots…totally loving the entire line, I just may need to buy a few bolts of it for the shop!
I created a pattern for a fully lined A-line jumper which could also be reversible if I just added a button to the underside.  I love how they turned out and they have such a great vintage feel to them.  I add white piping to the neck and arm hole's of Penelope's and orange ric rac in the same area of Eloise's.  It was the perfect touch.  Next time I make them, which will be soon as I have a few more cut and ready to be sewn waiting in my studio, I may add some pockets or a fun ruffle down the middle…the ideas are really endless with this one!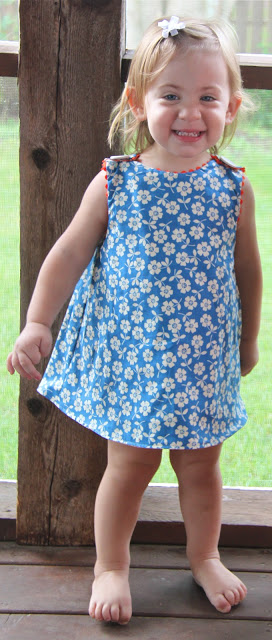 Birthday girl #1…a whole 2 years old now!  Can you tell she likes her dress?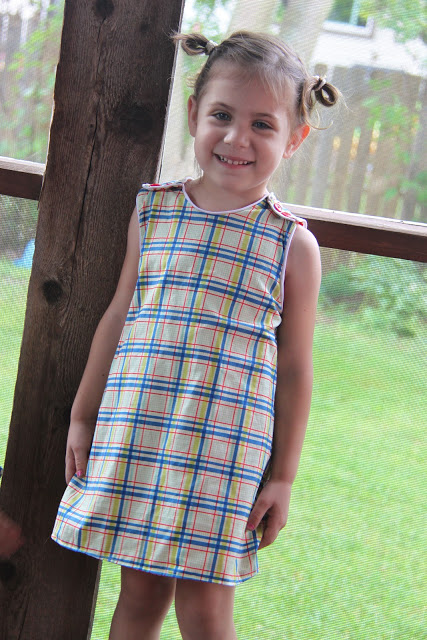 And Birthday girl #2, I still can't believe this one is 4 years old!  Just where has the time gone?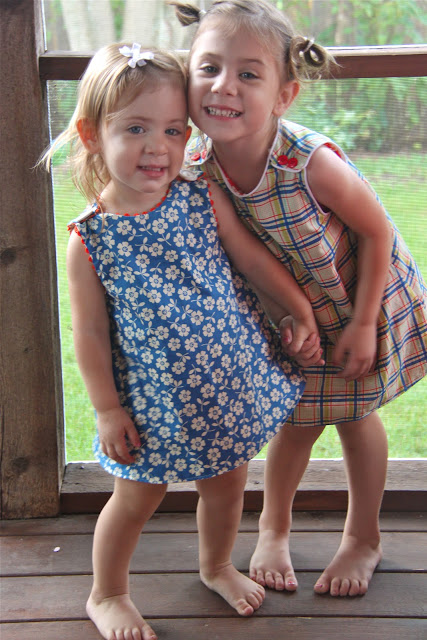 These sweet sisters.  They really enjoyed their party.  We are so thankful that we have some amazing friends who came to celebrate them in style, love you guys!  
I'll share more about the party next week, promise!
Hope you all have a great weekend!
We'll talk soon.
XOXO,