Since 3/4 of my littles are now in school I spent a little time the other morning cleaning up much of the photo mess on my computer (it's a dumping ground, I swear. Not pretty!) and I came across some pictures I had taken of my last Stitch Fix box. Then I realized…I had not shown you what I received, eeep!!  I guess I can blame it on our busy but fun summer…or mommy brain? Anyway, here's my re-cap for you!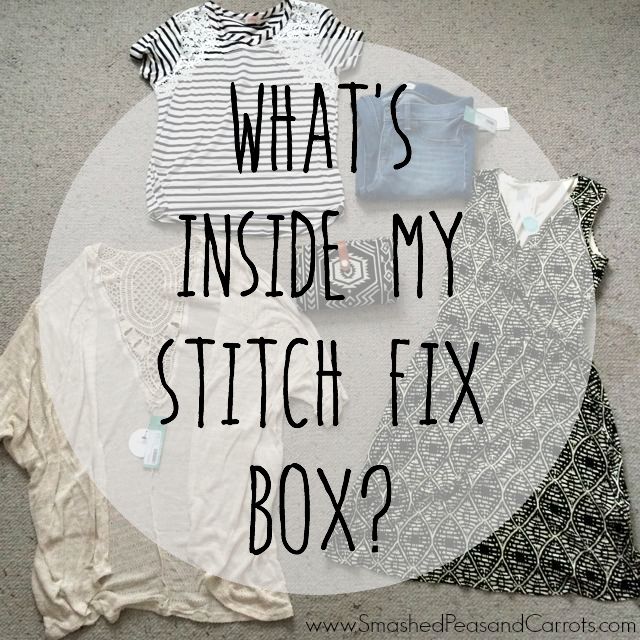 For those of you who don't know, Stitch Fix is an online clothing site that uses their own stylists to pick out 5 fashion items (tops, bottoms, dresses, jewelry, or accessories) based on a thorough set of questions that you fill out (the questions ask you things like: do you want to see jewelry in this box? more business outfits? dresses? clothing for date nights, etc). You can read more of my review of how the site works in this post here.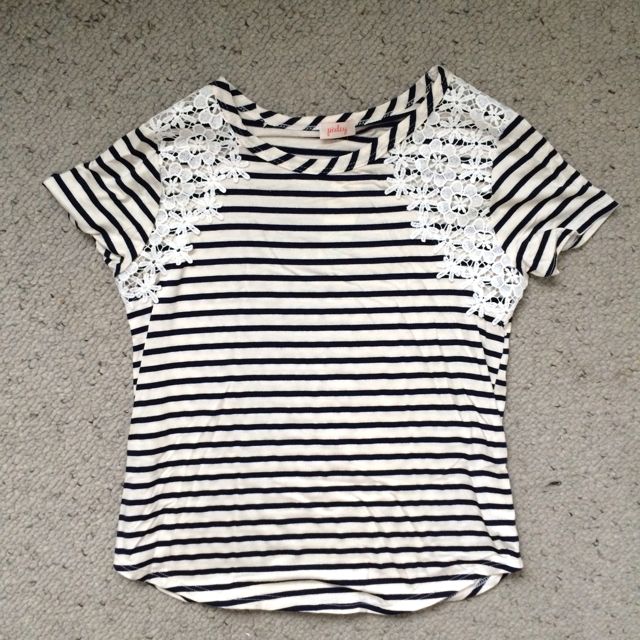 Here is what I received in my last box:
George Crochet Detail Knit Top ($44)
This top was super cute, it was a nice stretch jersey and it was thick enough that it wasn't see-through. The only issues I had were 1.) the crochet detail was actually crochet so there were holes through the shirt…I know, I know, duh right? I wished there was a sheer fabric underneath because you could totally see your bra strap through it! 2.) The shirt was cut a bit small so it fell at a weird place on my hips. Bummer cause I thought it was really cute!-RETURNED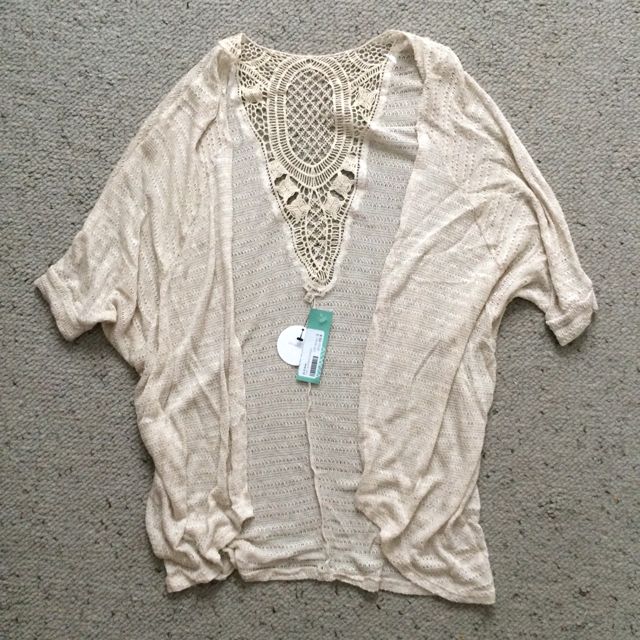 Tully Lace Back Cardigan 
Sorry, I could't find the price for this one. I think it was around the $44-$54 range? Anyway, This was a fun, lightweight cardigan. Perfect for summer or warmer fall/spring weather. It looked great with the jeans that came in this box and I envisioned it worn on date nights! I allllmost kept it but I thought the sleeves were odd. It reminded me of T-rex arms. Just oddness.-RETURNED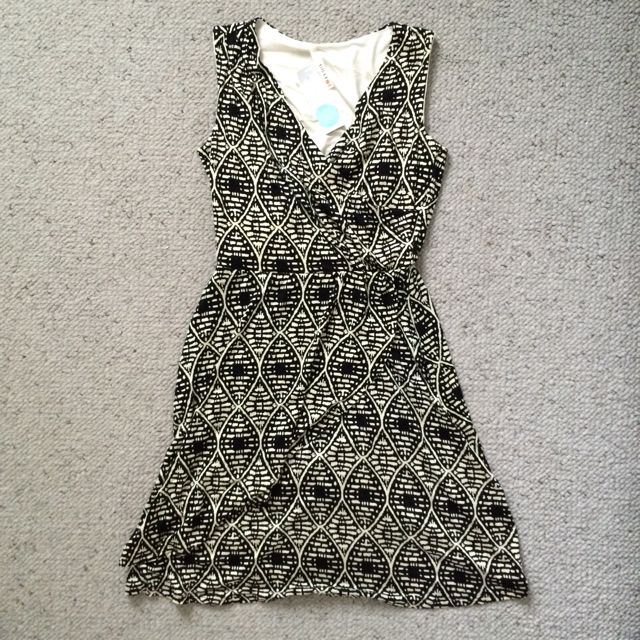 Arun Dress ($78)
I asked for a summer-y yet business-y dress I could wear to work in this Stitch Fix box…you ask and you shall receive 🙂 I really liked this one! It is made of a lightweight jersey material and the print was really fun. The skirt portion has faux wrap as well. I hemmed and hawed on this one a while but in the end decided that it didn't really fit my body well enough for me to keep it. -RETURNED

Liza Skinny Ankle Jean ($88)
I also asked for a pair of lighter, summer jeans in my box and whoa, these ones fit the bill! Like the last pair of jeans I talked about here, these ones are also AWESOME! They fit like a glove, just the right amount of stretch. They have a nice worn look to them and I can even roll them up at the bottom to make them capri-style which is so exciting for me as capris never look good on this short girl! -MINE!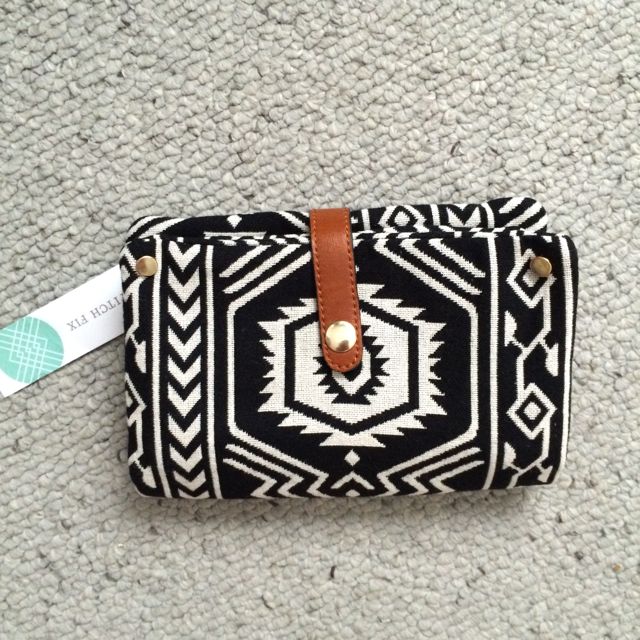 Jaime Geometric Print Folded Clutch ($48)
Lastly, I received this fun clutch. I automatically love the geometric print even though that is not typically my style, weird, eh? There is a gold chain strap tucked inside so you can even wear it as a purse. I love the size and that there are actually quite a few pockets and spaces for my phone, wallet, lipgloss, etc. This is just one of those fun accent pieces that looks good with any outfit. Loved it, so I kept it!!! –MINE!
My overall thoughts on this box were that I really did enjoy all the pieces, it was honestly a lot of minor things that kept me from keeping most of them which is okay to me. Better to be picky than to keep everything but never wear them! Even though I only kept 2 out of 5 things I still have to say I really do love the idea of getting new, fun things that may or may not be my 'usual' choices. The ease of not shopping with kids is also a huge plus!
Have you ever tried Stitch Fix? If so, what are your thoughts on it?
You can sign up HERE and start you Style Profile now…it is seriously my favorite part. I never thought about some of the questions before and it really made me ponder what my fashion style really is!
Love,
Maggie