Happy Father's Day (a day late!) to all the daddies out there! I hope each and every one of you had a fabulous day. We celebrated Father's Day but it also just happened to be Oliver's 2nd Birthday so we celebrated that too. We had a whole lot of celebrating going on! It was a busy but fun day and we had our littles stay up just a bit too late. Sometimes that happens. And sometimes that is a nice thing.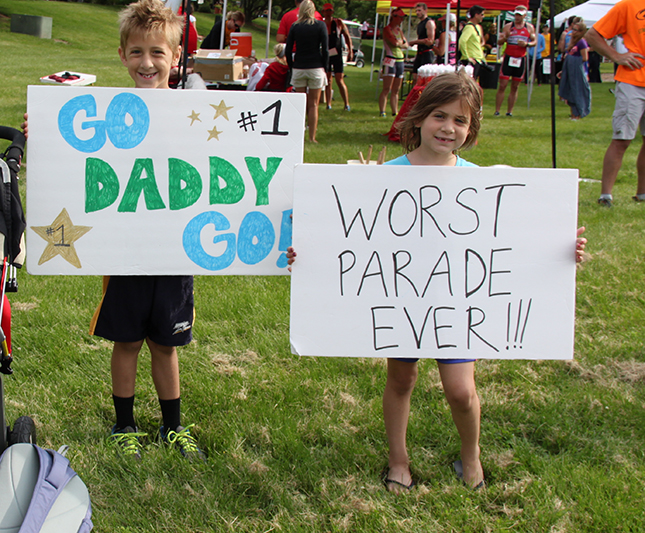 My husband, Clif, decided a couple of weeks ago that he was going to run a triathlon. One that just happened to be on Father's Day. With a start time at 6:30 in the morning. Yikes. We didn't realize then that we had so much going on today! The littles were troopers though, they did great and were such good cheerleaders to all the racers. Oliver even decided he would get in on the fun and he joined all the athletes on the last leg of the triathlon after he saw Clif and start running after him, lol. We made signs for Daddy which were crowd favorites and a great boredom buster!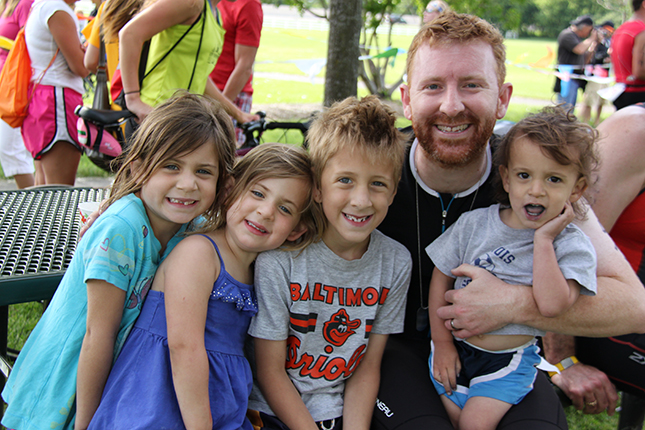 Clif did amazing, like usual. He rocked his triathalon. We are just so proud of what he accomplished especially for such little training! He is such a great athlete and a great daddy!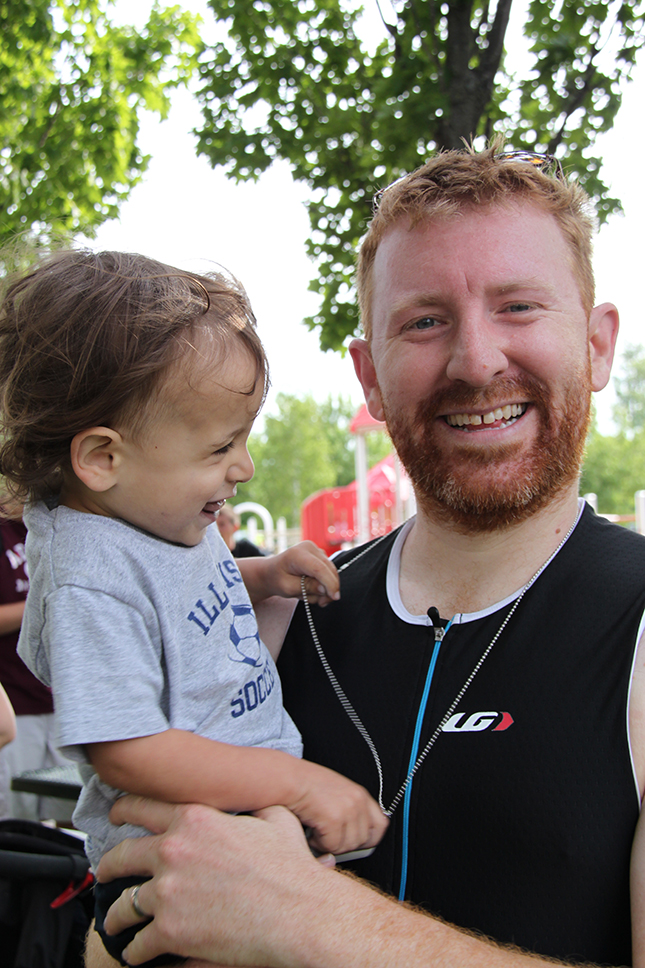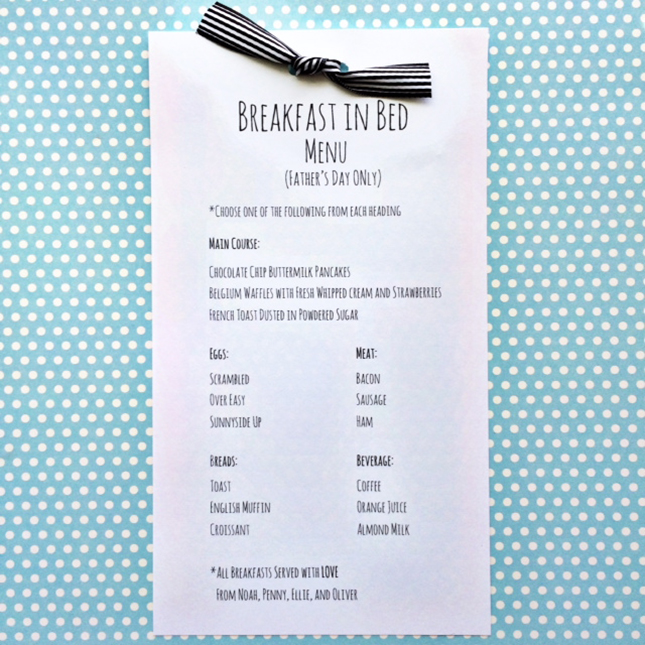 When we arrived home we had a little surprise waiting for him too…a breakfast in bed of sorts, since well, he was already up hours before that! The kids dictated a menu to me the day before and we printed it on simple white card stock. It was so easy to make and made them feel like they were at a hotel bringing up room service!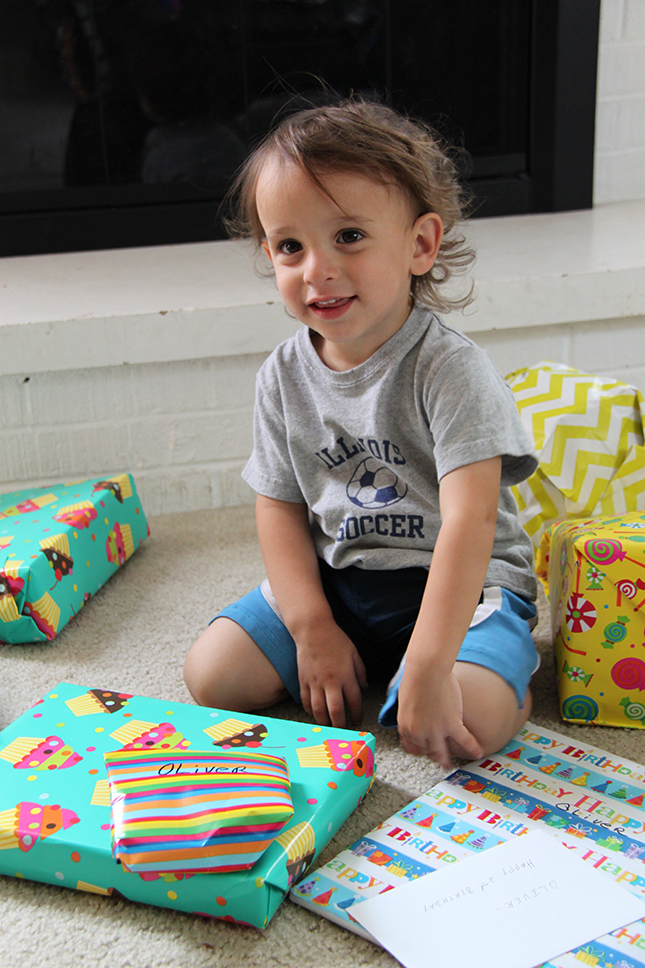 This little guy. I cannot believe he is two years old already. TWO!!!!!! How have two years gone by already? We still call him our baby, a name I don't think he'll ever shake. Poor 18 year old Oliver will still be talked about as a baby, sorry little dude.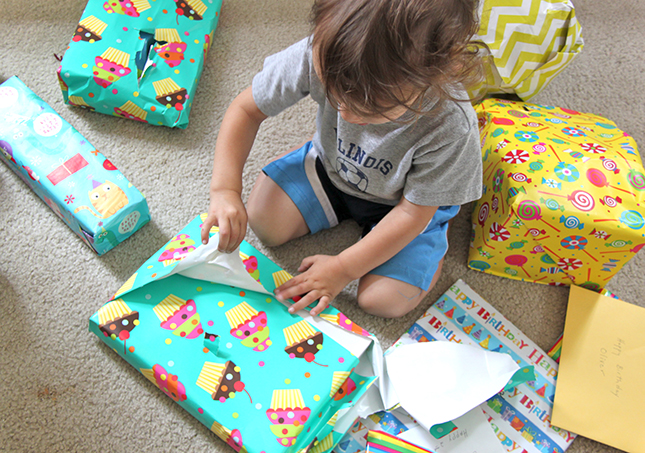 He is such a fun kid. He has the most maniacal laugh, so deep and precious. He loves pretending he is a dinosaur or a dog and roaring or barking at you. And he shows empathy to everyone. If you cry he is there to give you a hug and pat you on the back. I just love him so.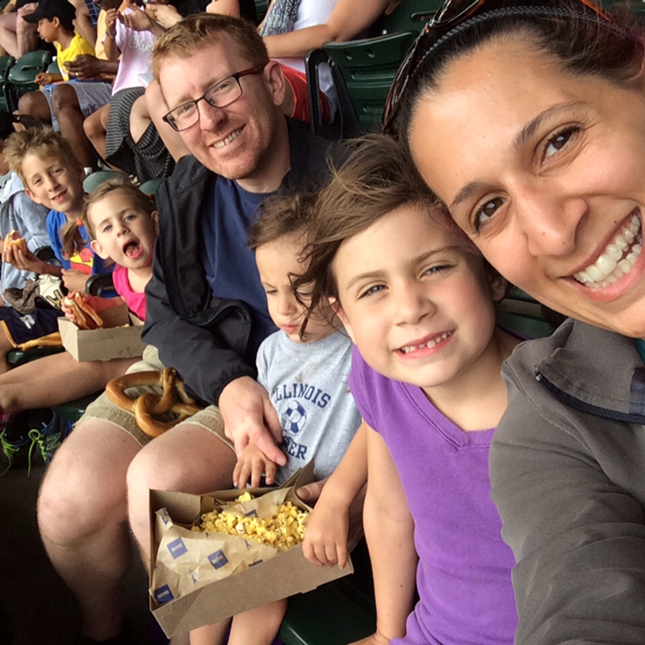 Since we had Father's Day and a big birthday to celebrate we thought it would be fun to take everyone to a White Sox game. It was so much fun. We cheered and clapped and did the wave three times. We at ballpark hotdogs and popcorn and pretzels. We shook our foam fingers and read up on the next at bat in the players guide. It was a blast! We were lucky to sit in a section that embraced our kids and let loose so they could too. I love when that happens.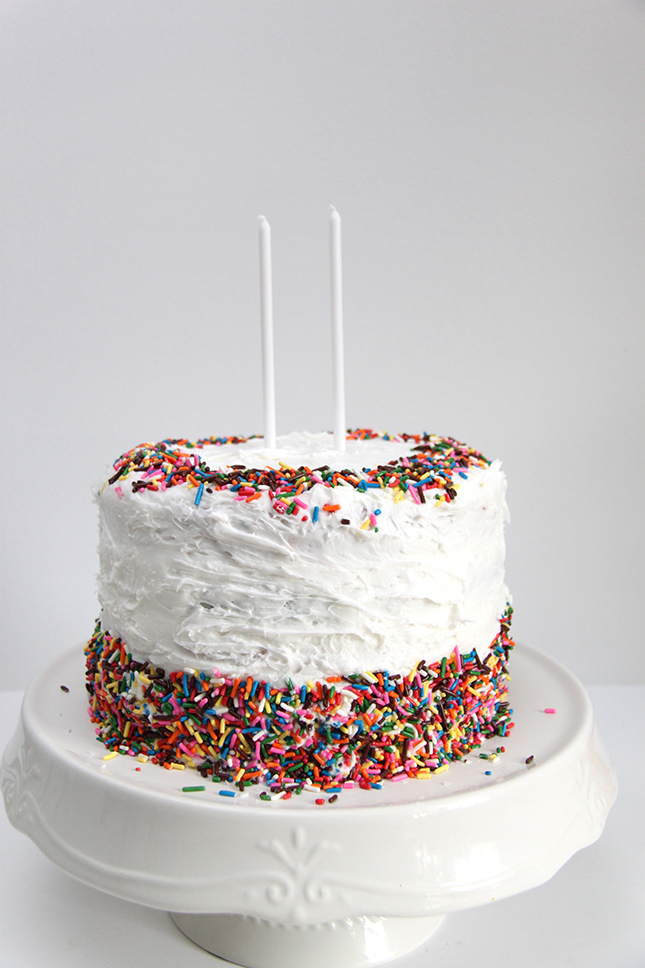 Later that day we came home to celebrate Oliver with a party with some good friends. I made him a cake and we sang him Happy Birthday which just happens to be his favorite song.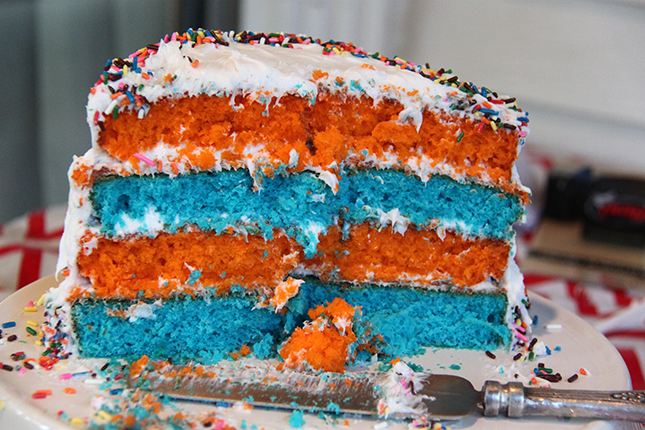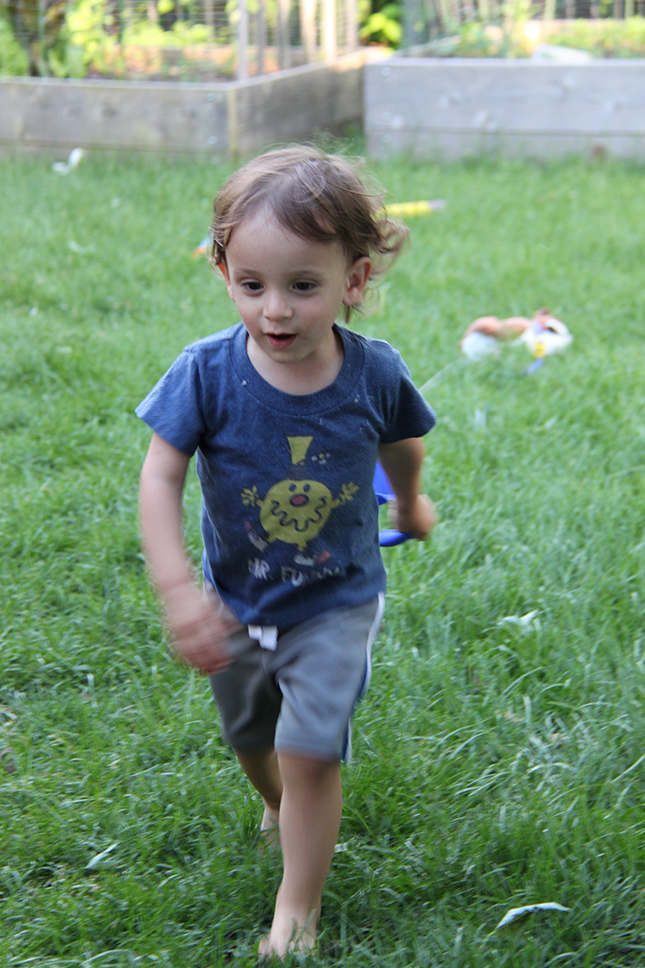 Oh Oliver, you are seriously the sweetest thing. You are such a light in our lives. God has truly blessed us with you. You are spunky and fun-loving, a spitfire and an adventurer. You desire so much to be independent like your older siblings but then you always come back to your momma for cuddling and nursing. You have the best laugh and the biggest brown eyes. Your curly ringlets make my heart melt and I know if we cut your hair they will be gone forever. I love how when I put you down for nap or bedtime you say 'Bye Bye' and then blow me a kiss with your hands as you lay there. You are just too much, my heart is so full. We love you so much and cannot wait to see how you grow and change this year.
Love you to the moon and back,
Momma, Daddy, Noah, Penny, and Ellie