Thank you to Dr. Oetker USA LLC for sponsoring this post. Visit the store locator to find Virtuoso Pizza by Dr. Oetker in a retailer near you!
The most adorable way to serve up pizza for lunch is with this Cookie Cutter Mini Pizza Bento Lunch idea! Your kids will love it!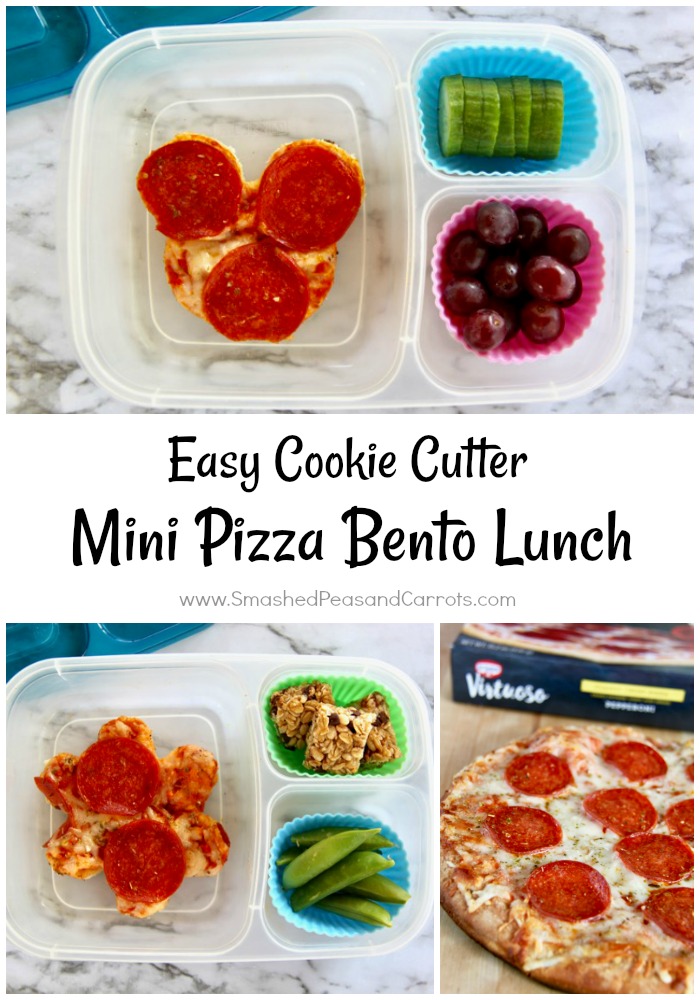 With school starting back up again, we all have to start asking that age old question, "What are you bringing for lunch tomorrow?" Am I right? And then doing the school lunch making hustle! With four lunches to be made in our house every night, we assembly line as much as we can and I feel like in just the few weeks my kids have been in school we have a pretty good system going for us already! Now, I gotta say that sometimes the easiest lunches to make can be just putting a bento box of leftovers together…especially when pizza was on the dinner menu, who can say not to that?! Since my kids love pizza, putting leftovers in their lunch is a total no-brainer.