So, this happy little lady was born last week…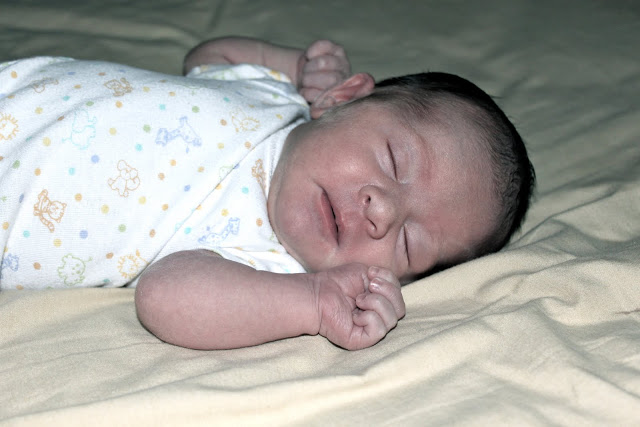 She's really a wonderful napper and sleeper in general…
She's even smiley in her sleep 🙂
Maybe she just feels the love from these two little rugrats: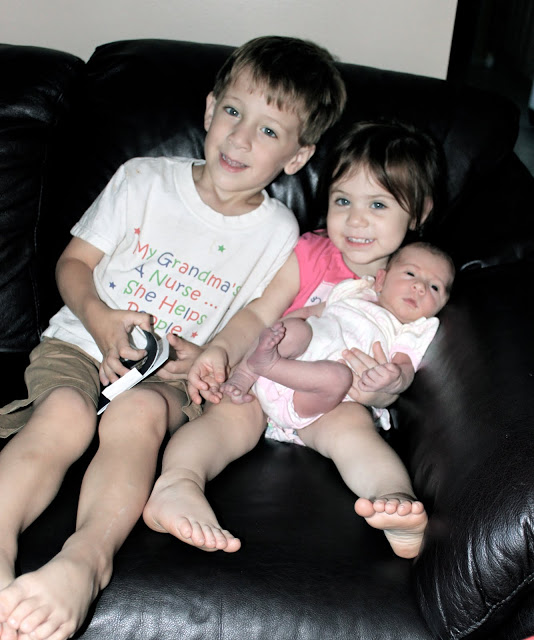 They really can't get enough of her…begging to hold her from the minute she wakes up every morning!
But, I have to tell you Eloise wasn't the only birth we had last week…we have been nuturing some Painted Lady Caterpillars the week before Eloise was born and a few days after she entered the world so did 5 little Painted Lady Butterflies! Yes! We are just hopping in the newborn department over here 🙂
We usually do this fun little biology experiment every summer. I buy this
Butterfly Garden Kit
every and we love it!!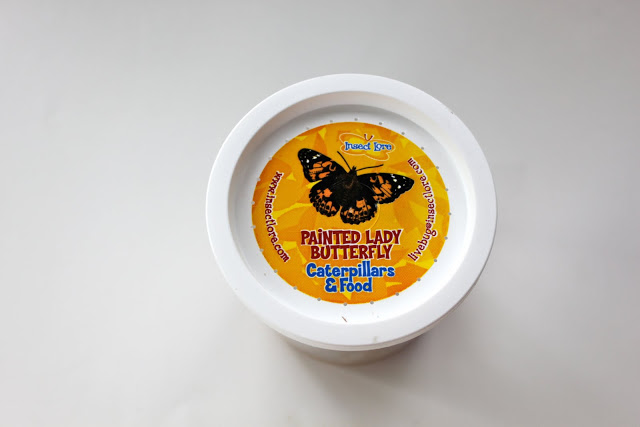 A teeny little cup with 5 Painted Lady Caterpillars and some food for them to eat.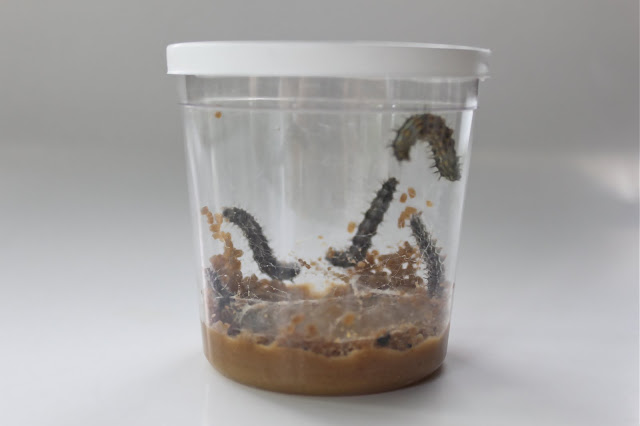 They just munch on that stuff at the bottom of the cup and you can watch them get bigger and bigger every day. Then after about a week, they promptly climb to the top of the cup, hang upside down, and make cocoons. You then get to transfer the cocoons, ever so gently, to their Butterfly House where they will hatch and be born as butterflies!!
So, about a week later you get this: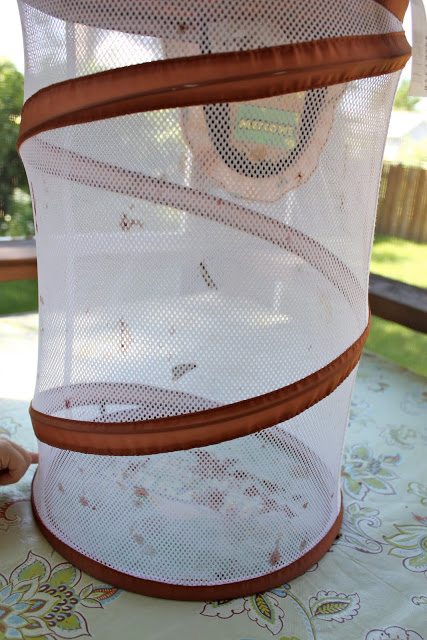 Beautiful Painted Lady Butterflies fluttering around your Butterfly House!
We feed them a sugar water mixture on a crumpled up paper towel. They also love orange slices and watermelon but each time I've run to the store I have forgotten to pick up either of those, so sugar water it is! It's pretty cool to watch them eat, the kids have enjoyed seeing their long probiscus uncurl and eat the water off of the paper towel…GO science and GO biology!!!
And, if you leave them in their butterfly house for a few days they will mate. You see, they only live for about 2 weeks so they've got to get it on quick-like if they want to keep up the species! You might even be able to watch it all go down…it's a sight to see to say the least. A few days after you might find some of these:
If you look closely at this picture you can see all the little blue eggs. They are as tiny as pin heads and there are lots of them. We are hoping to get a few baby caterpillars out of them and start the whole process over again!
The best part is releasing them from their Butterfly house…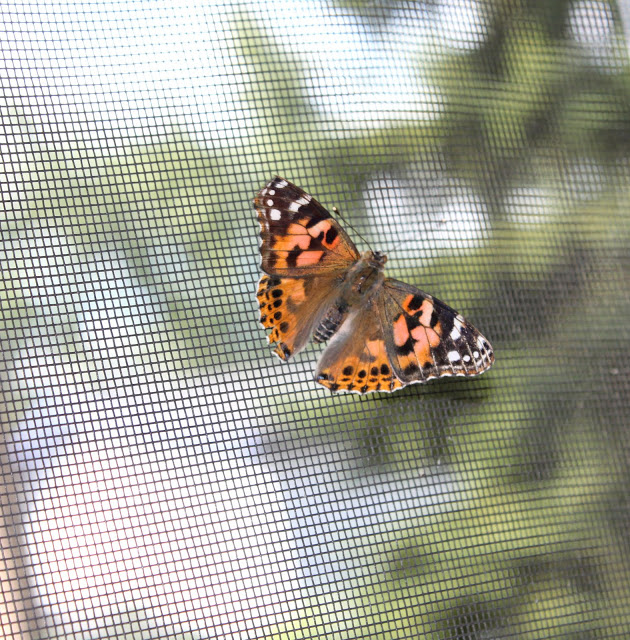 Awww, isn't this one pretty!?!
We release them into our screened in porch so that way we can enjoy them in all their butterfly glory. After a few days the kidlets get to release them for reals into the backyard. It's a pretty fun process to hold them in your hands and blow them free into the wild!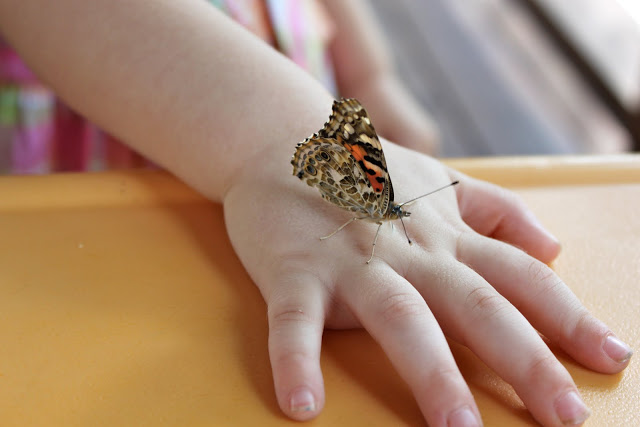 Penny and Noah love having them land on their heads or hands.
Our screened in porch becomes a Butterfly Farm just like at the zoo!
isn't it Penny?
Hey what do you expect from a 23-month old???
I think they'll live another day 🙂
Go Butterflies!!!