A few years back I received a Fuji Film Instax Mini 25 as a gift and I have love, love, loved it ever since. It works just like the old school polaroids we all remember but the pictures that come out are about half the size. I still love waiting for the picture to appear and wonder…if I shake it will it develop any faster?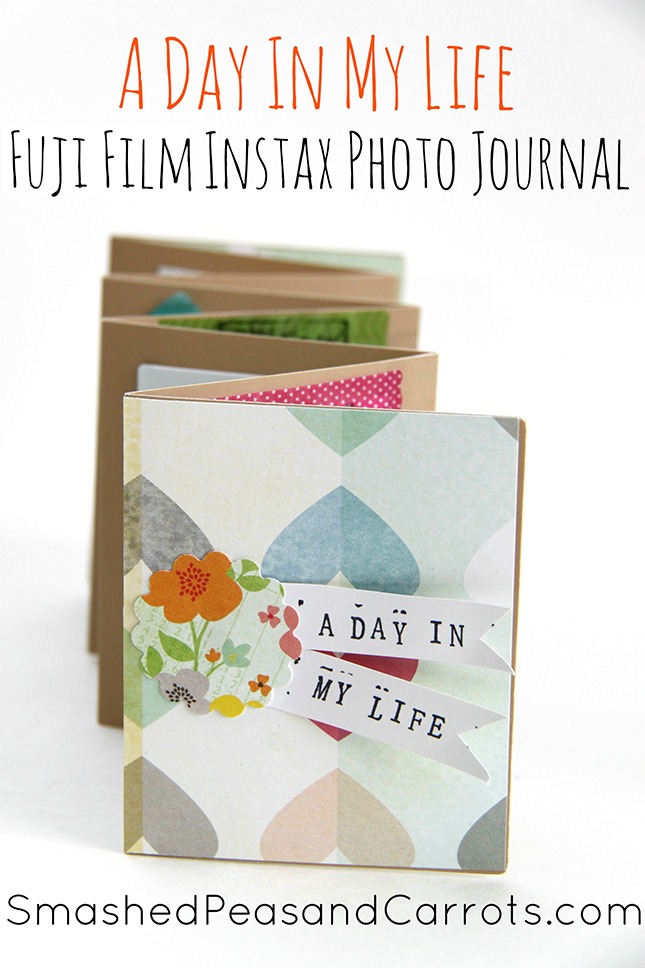 Well, a couple months back I saw that FujiFilm had a new camera out, the Instax Mini 8, and it came in lots of cute pastel colors! I loved the yellow color and thought that it would be fun to buy one that my kids could learn to use and document their summer days. But first I thought I would take it for a spin and make a "Day in My Life" type photo journal where I could take pictures throughout my day so my littles could see what a typical day for me tends to look like and then let them practice with it making their own "My Weekend"  type of journal.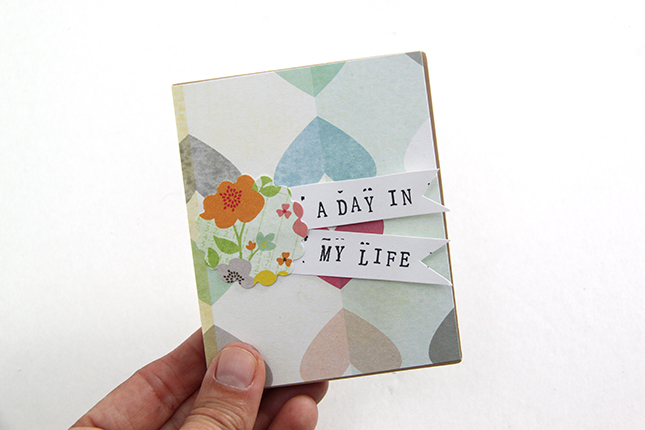 I found these super cute accordion photo journals at Michaels (Pssst! They have a whole section devoted to the Instax now!) along with some pretty Dear Lizzy Scrapbook paper and went to town designing.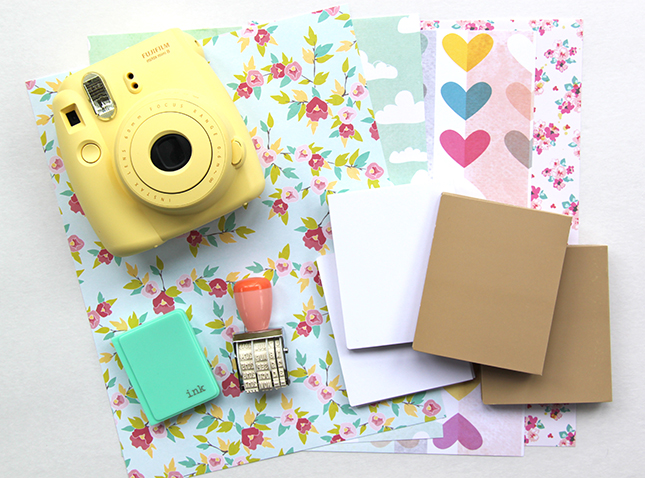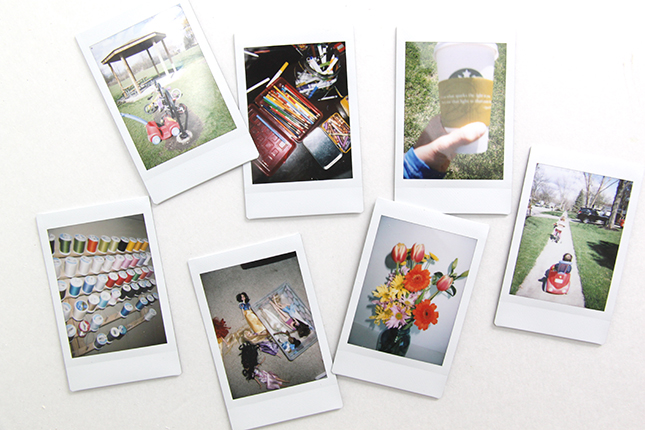 I spent one day documenting my life with the Instax and it was a whole heck of a lot of fun. As a side note, I will say that if you are a new Instax user, you may want to buy a few boxes of film knowing that you will use them just for practice. If you buy them at Michaels you can even use a 40 or 50% off coupon which makes them a great deal. Since Instax cameras have a separate viewing lens from the actual lens you get what's known as Parallax Error. Basically what you see through the viewfinder doesn't line up with the camera lens so your pictures will always be a bit off center to the left. This is much more noticeable in close up  shots. To rectify this you will need to train yourself to place your subject in the center of the viewfinder like you would always do and then move it slightly to the right and up just a smidge so that the lens is lined up with your subject….and now you know why you may want a few film packs just for practice!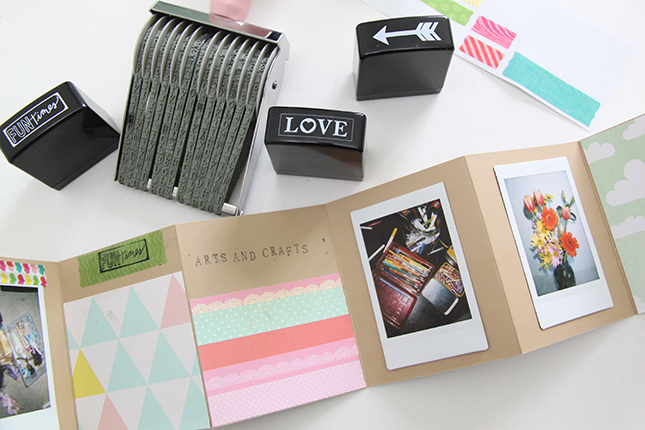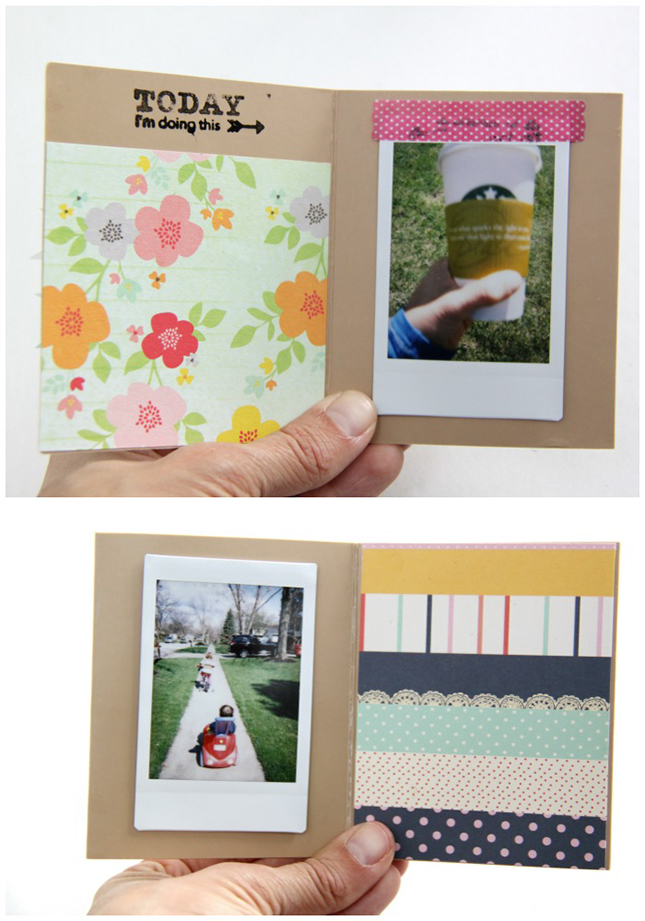 I put my journal together like this…using scrapbook paper, stamps, washi tape, and then gluing the polaroids into it with a simple Elmer's gluestick. As you can see, my day starts with a Starbucks! And then if it's nice we are always walking our neighborhood.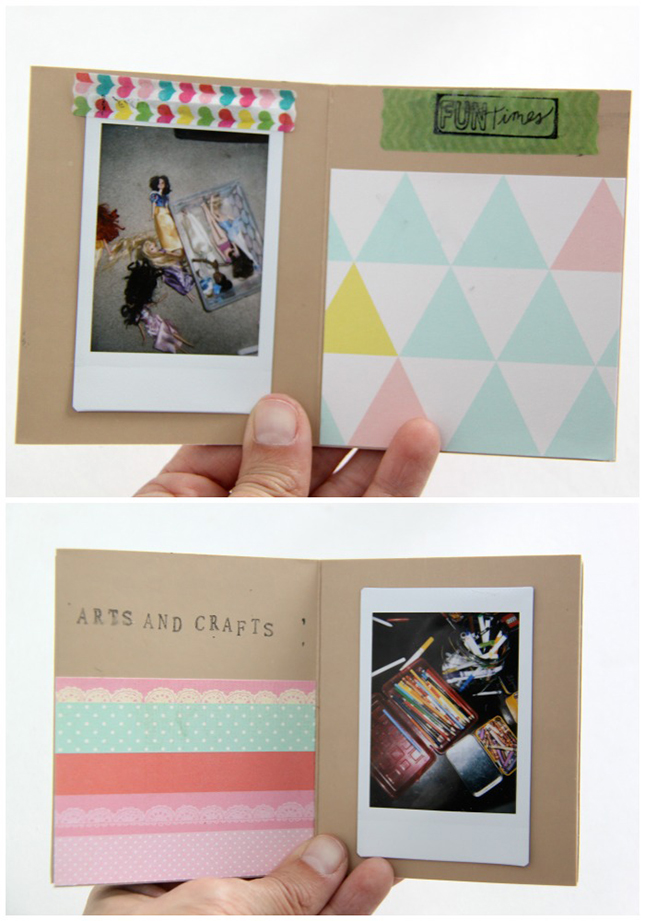 We play…and I clean up the messes more often then not…and we do crafts together using lots of markers, colored pencils, and crayons. Yes, our house is almost always a big mess. But hey, at least it's a big fun mess?!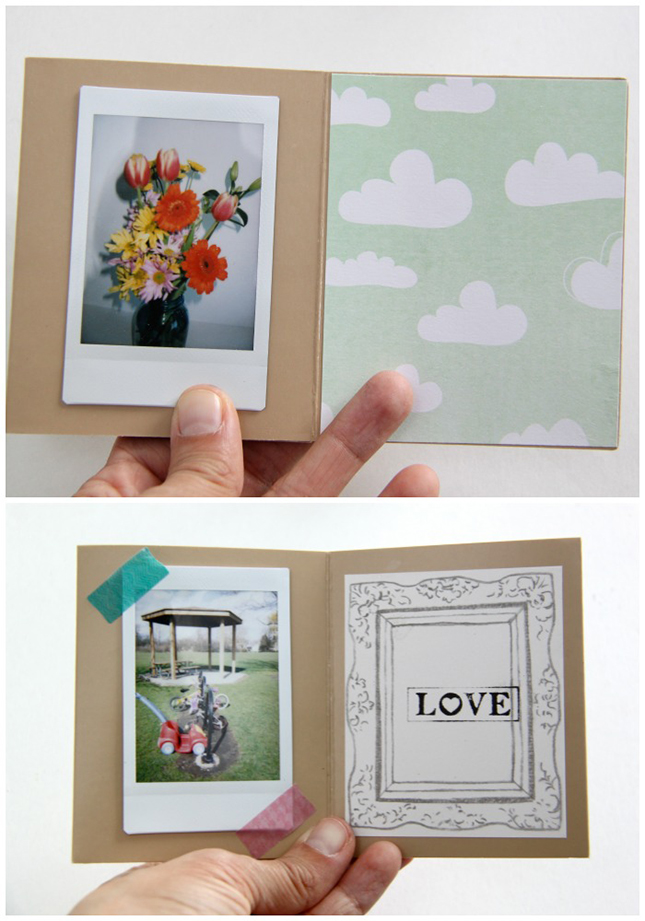 I did this journal before this May Day project so I bought flowers for the bouquets and placed them in water to keep them fresh. Afterwards I took everyone to the park for some playtime!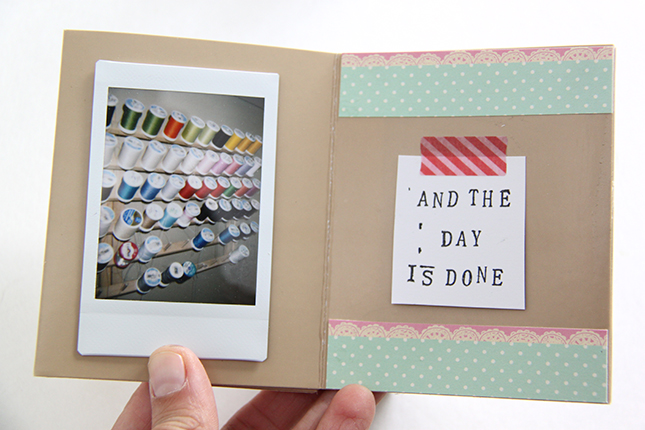 And at the end of my day, when everyone is finally in bed, I sit at my sewing machine to work on a few project. Hooray for some mommy time!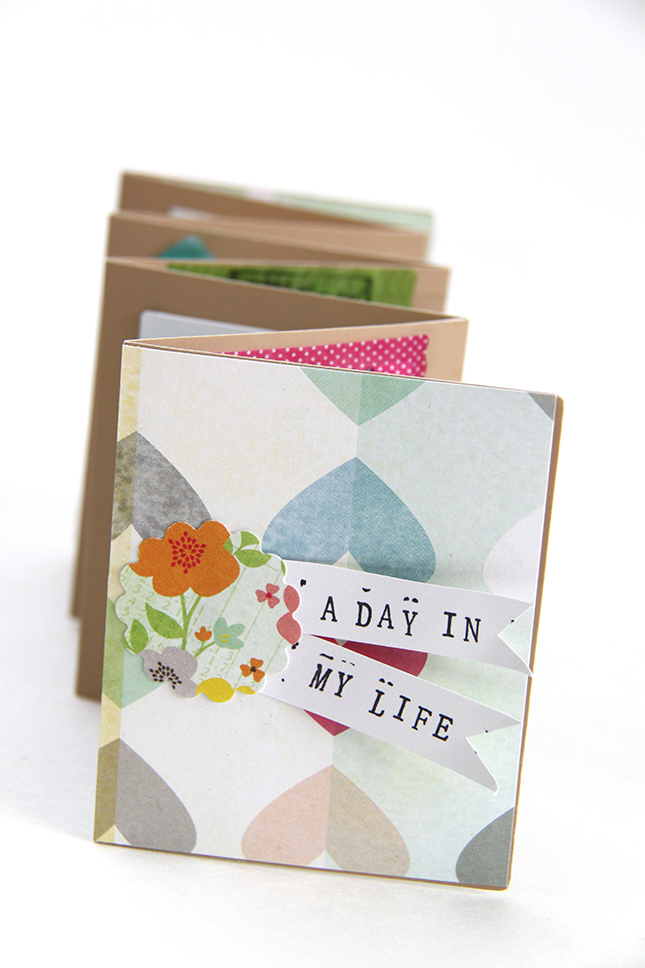 Such an easy and fun project. My littles just loved looking through this and have been diligently working on theirs ever since. I cannot wait for them to photograph their summer days and nights.
Thanks for stopping by today!
Love,
Maggie