This spring I decided that I wanted to participate in
Kids Clothes Week Challenge
hosted by
Elsie Marley
.  I have been setting aside just 1 hour a day to make a few of the pieces of clothing I wanted to make for my little ones' summer wardrobe.  So far I have been able to make both Penelope and Eloise one dress each, hot dog!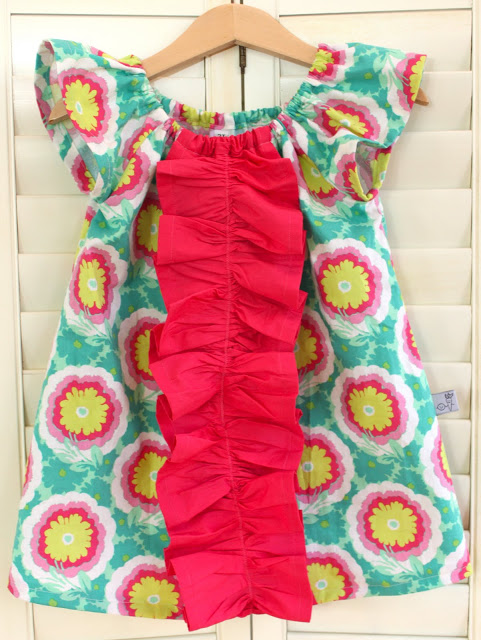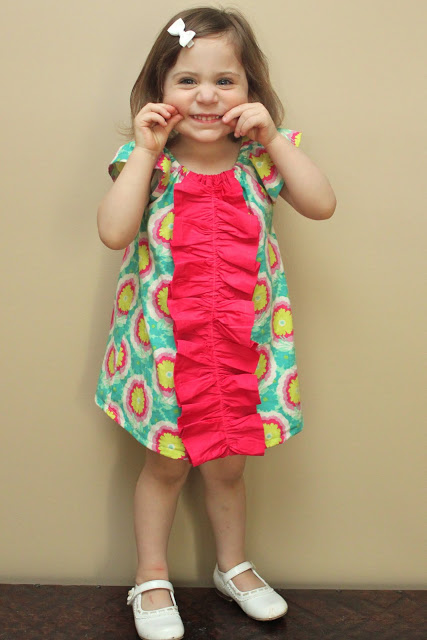 I really love the colors for summer, it makes me so happy whenever I look at it.  You may be seeing it as a custom order in the shop very soon! 🙂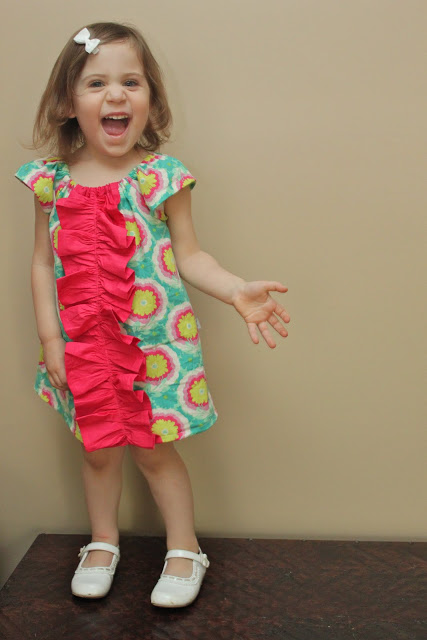 Penelope really loves this dress as you can tell by all her wild and crazy dance moves she is doing in this picture, she loves to twirl in it!  She loved it even more after she saw the dress I made for Eloise…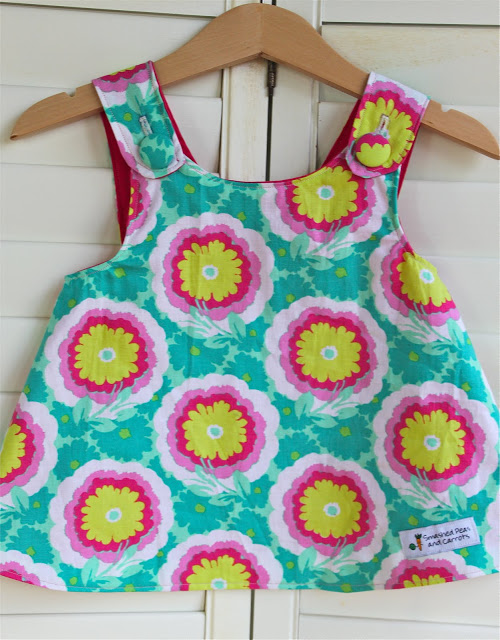 And here is Ellie's dress!  
Yup, Penny absolutely fell in love with the idea of being twins with Ellie, how cute it that!
I used the same Amy Butler fabric but changed the dress style so the girls weren't too matchy matchy.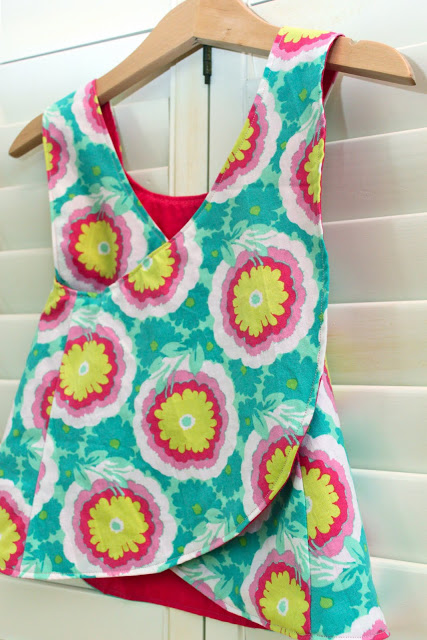 I love the retro look of this A-line crossover pinafore.  
And if we get a chilly day this summer I can even have her wear it with a onesie underneath…I love being able to get a lot of use out of children's clothing!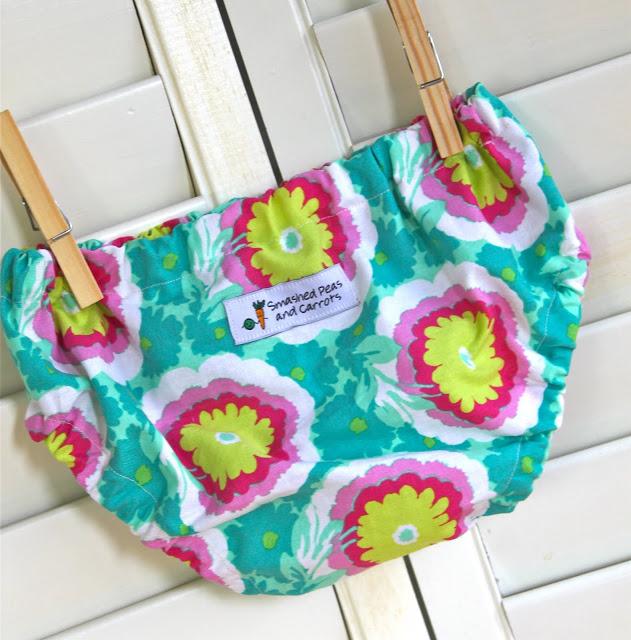 I also made Ellie a sweet little diaper cover too…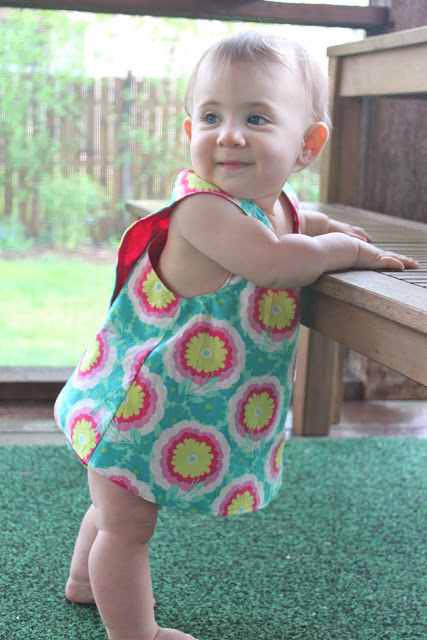 Here is a 'lil lookie lou at her modeling her sweet little pinafore.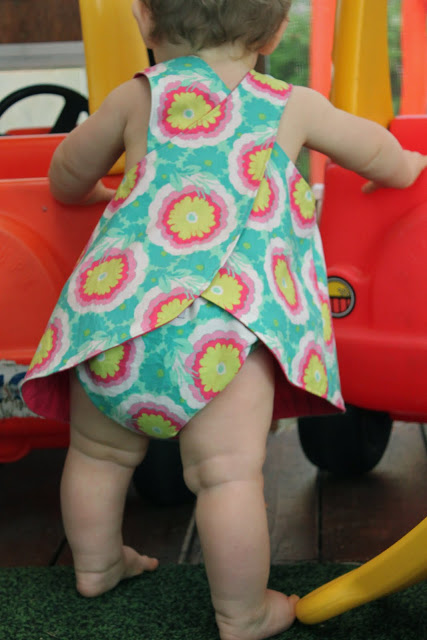 Sorry about all the random clothing angles, this girl is always on the move!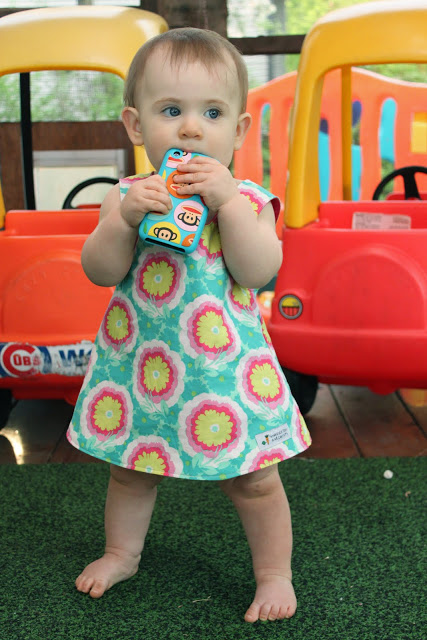 This is the best I could get of the front, she kept trying to eat my phone.  At least you can get an idea of the length, the dress sits at just above the knee.  
Okay, so back to the studio I go to pick out more fabric…I'm going to try to get another hour of sewing in while Noah is at preschool.
XOXO,