This weekend I had a Girls Night with some lovely ladies and I thought it would be fun to make a fall-themed drink as the weather here finally started feeling more fall-ish (hooray!) Since it is apple-picking season and everything apples is everywhere, I figured making an Apple Cider Sangria was the perfect choice! I love sangrias because there is that little part of me that thinks the fruit in them makes them "healthy", lol! We all love partaking in a "healthy" libation now, don't we? 😉 But seriously, the chunks of apple and pear that you get to nosh on once your drink is finished is one of the best parts of this sangria because they are infused with all that yummy apple cider cinnamon goodness! Salud!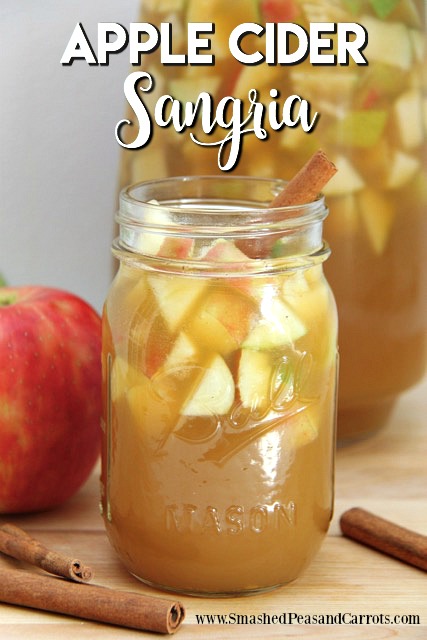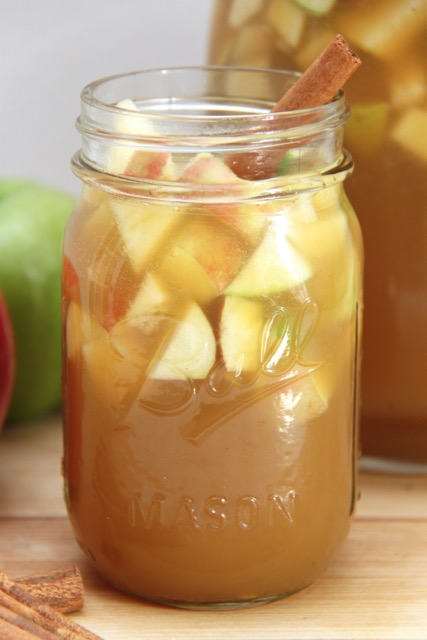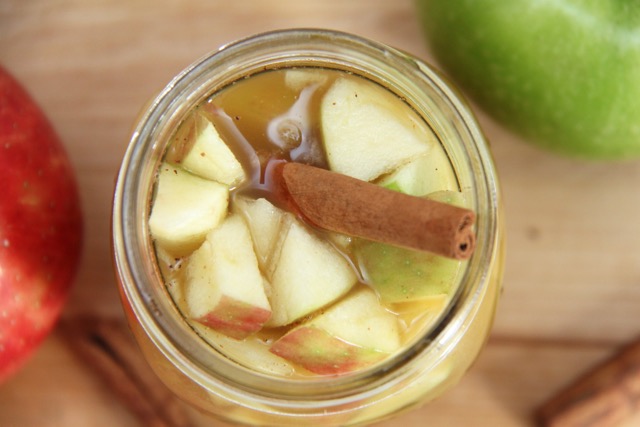 Remember, the best part about a sangria is the fruit so do not skimp on it! I typically add in 2 small honey crisp apples, 2 small granny smith, and 2 small pears but this time around I found humongous ones so only used one of each. Even at that I had the bottom 1/3 of my pitcher full of fruit!!!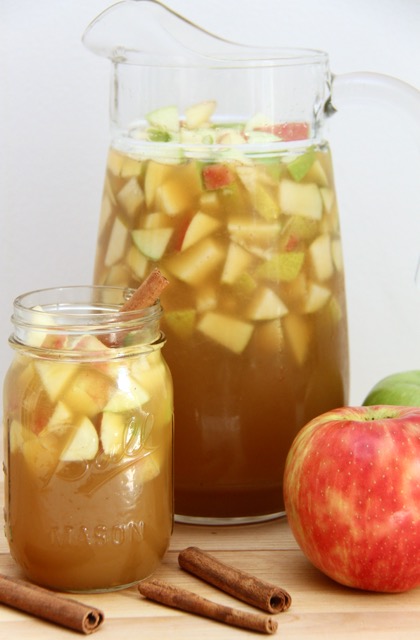 Also, when making a sangria make sure to make it a few hours ahead of time so that the fruit get nicely infused with the alcohol and the flavors of the particular drink you are making. Two-three hours minimum is a must!!!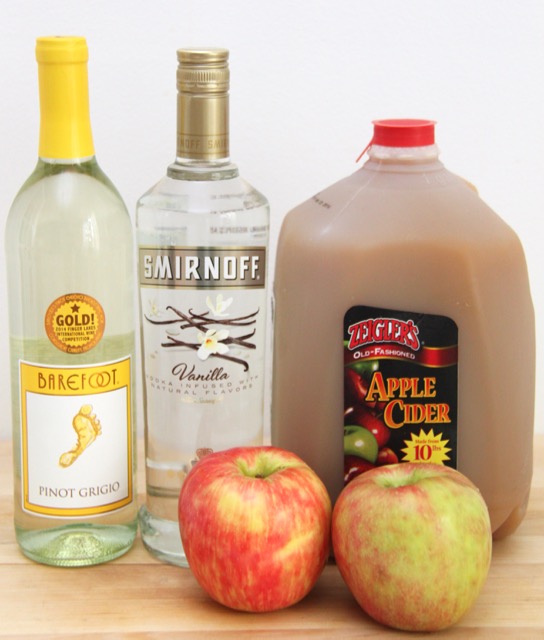 Here is my super delish Apple Cider Sangria recipe, enjoy!!

Apple Cider Sangria Recipe
Ingredients
1 cup Vanilla Vodka
2 cups Pinot Grigio (or other simple white wine)
5 cups Apple Cider
2 small red apples, chopped (honey crisp if you can find them!)
2 small green apples, chopped (granny smith if you can find them!)
2 small pears, chopped
Dash of nutmeg
1 tsp cinnamon
Cinnamon sticks, optional
Instructions
Place all your fruit into the bottom of a glass pitcher and then pour the vodka, pinot grigio, and apple cider over top.
Add in a dash of nutmeg and 1 tsp of cinnamon, stir well.
Place in refrigerator to chill for 2-3 hours.
Serve with cinnamon sticks, optional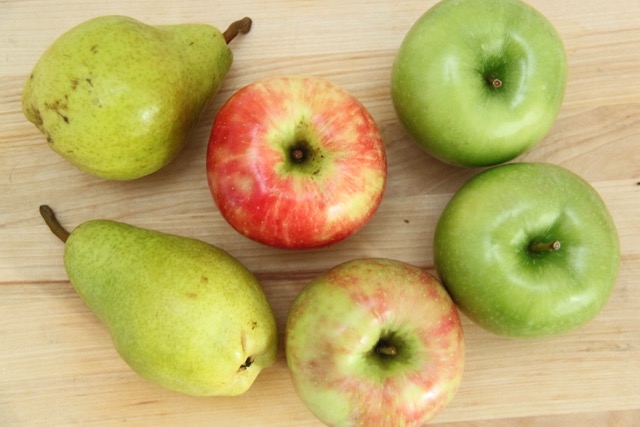 To make this sangria extra pretty, try to find a red and green apples! We love honey crisp for the red and granny smith for the green.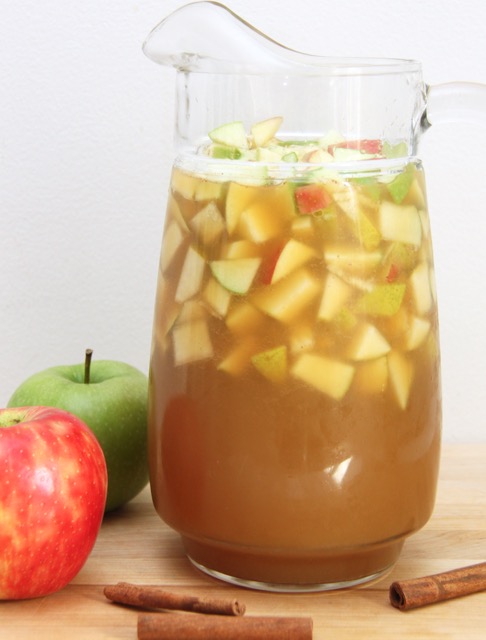 Add your chopped apples and pears to the pitcher first. Then add in the vodka, pinot grigio, and apple cider. Lastly add in a dash of nutmeg and a teaspoon of cinnamon to give the Apple Cider Sangria the perfect pop! Make sure to let this chill and infuse for 2-3 hours minimum!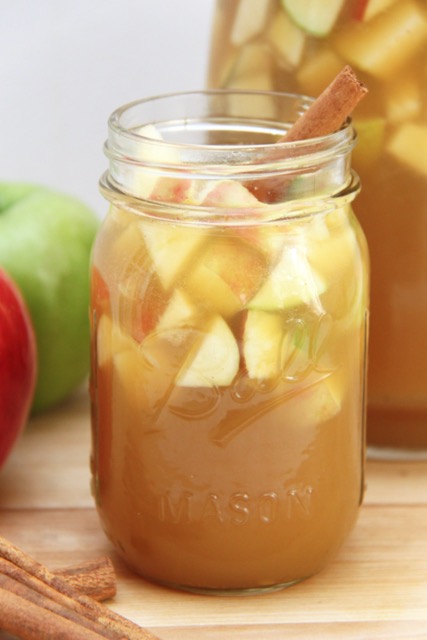 Then pour into glasses, allowing for a heaping portion of apples and pears for each serving. Top with a cinnamon stick if desired!!!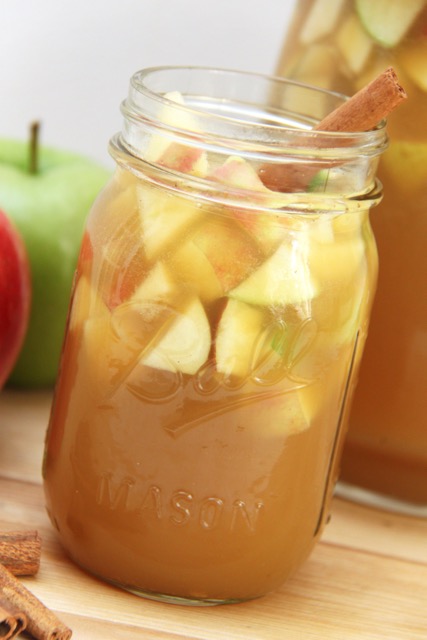 Hope you enjoy this perfect fall drink at your next gathering! 🙂
Thanks for stopping by today!
Love,
Maggie