Hello friends!! Today I am the next stop on the Acorn Valley Blog Tour! If you haven't heard yet, Patty Young of Modkid patterns fame has created a brand new line of beautiful and oh-so-soft flannels that are available for purchase (and to win in the giveaway below!!) as of right now! I know it's summer and flannels aren't always the first thing you think about sewing with this time of year but once you see how lovely her flannel line is you will want to scoop up a bunch and get all that Christmas gift sewing started!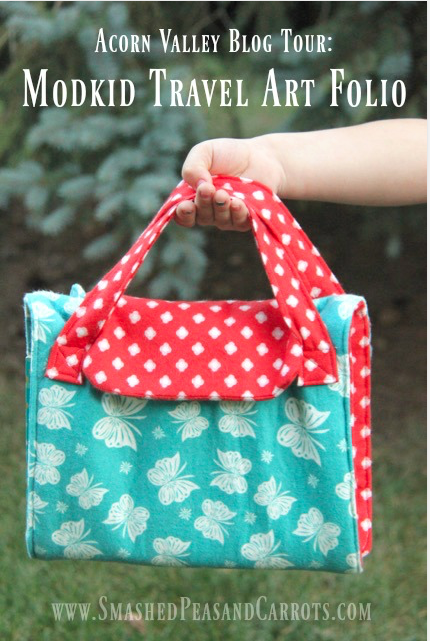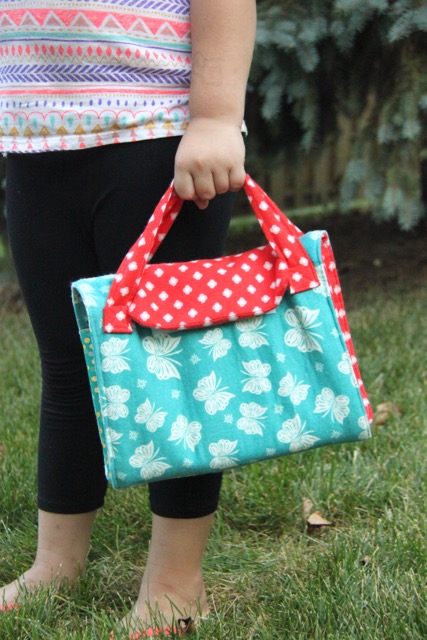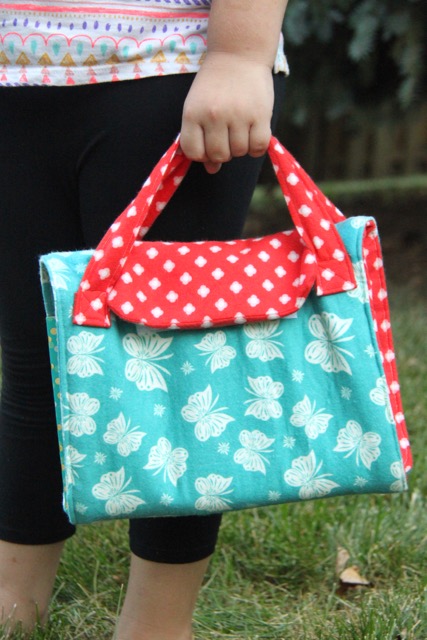 Patty was kind enough to send me a pattern of my choice from her fabulous line of patterns as well as the flannels from Acorn Valley. Ummm, can I tell you how excited I was when I opened the package and saw just how beautiful and vibrant the flannels were?!!! They are are buttery soft, I mean really smooth and lovely to the touch. And the colors just blew me away…so pretty!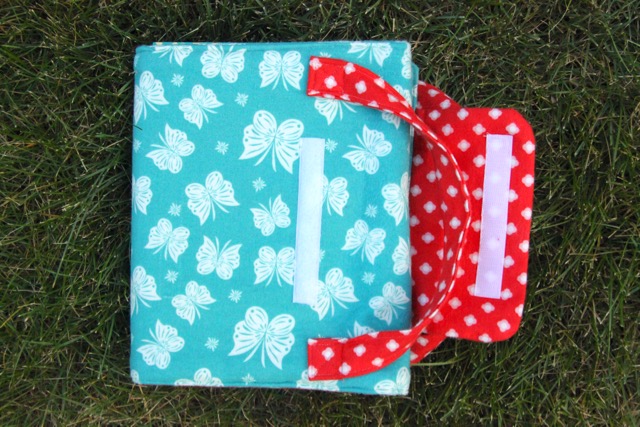 I chose to make the Modkid Travel Art Folio because of all the travel we do in the summer. I have been wanting to sew one of these forever. My kids definitely have their momma's crafty gene running strong in them and are never without crayons, markers, colored pencils, or an endless supply of paper pads. This folio keeps it all and then some and super nice and tidy too!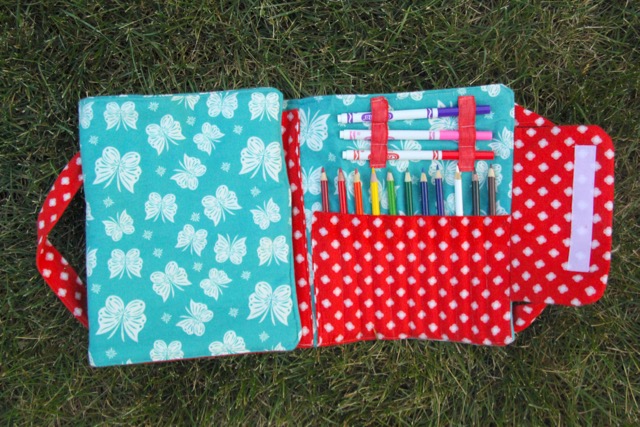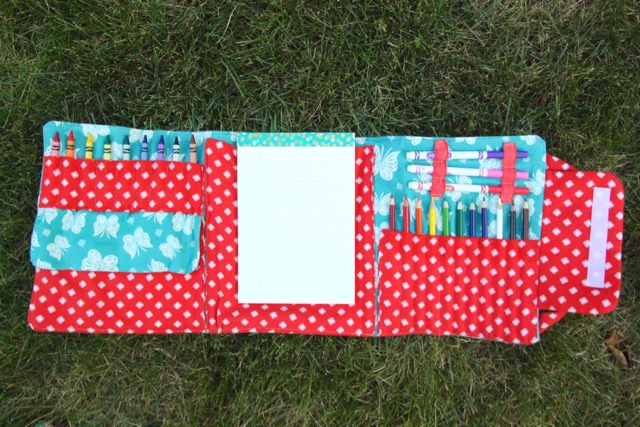 To make the Travel Art Folio I chose to use Acorn Valley Bloom Dot in Red Flannel and Acorn Valley Flutter Teal in Flannel. I just love the contrast of teal and red so of course it was an obvious marriage for me!
The Travel Art Folio is seriously the perfect travel companion for any child or adult who likes to have their art supplies at the ready! It folds into thirds and closes with a velcro flap. It even has two handles for any sized hands to carry anywhere!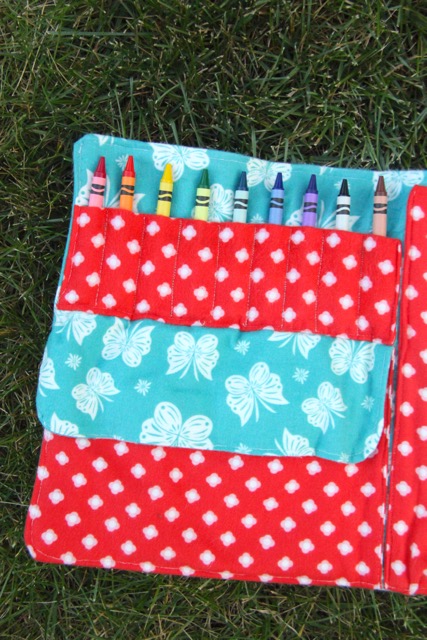 The instructions could not have been more well written. I sewed this together while my children were running around me and felt pretty confident in every step even without always having 100% attention on it.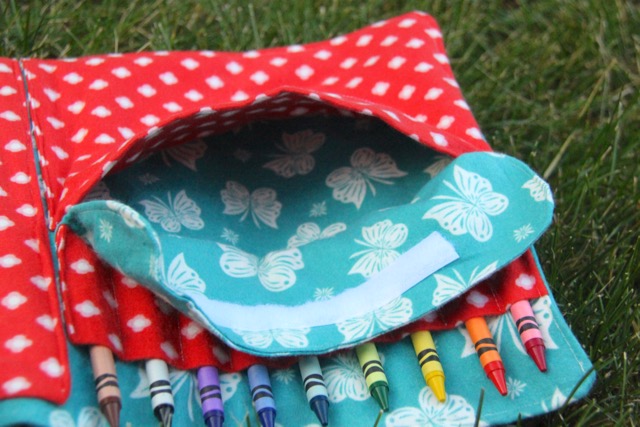 On one third of the folio there are slots for crayons as well as a huge pocket for odds and ends…think eraser, pencil sharpeners, paperclips, etc.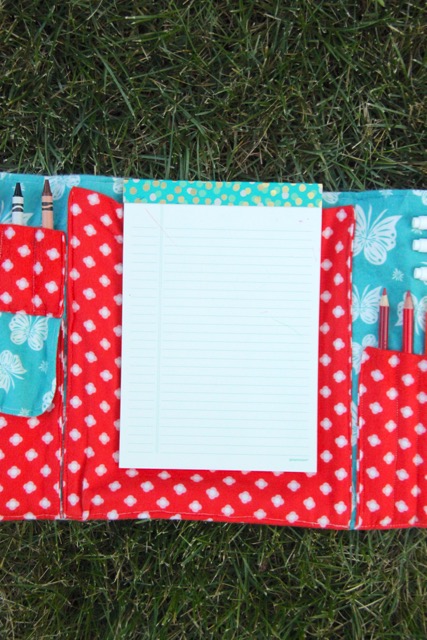 The middle of the folio is for you pad of paper….you sew in a pocket and really, you could put a lot of extra things in there too!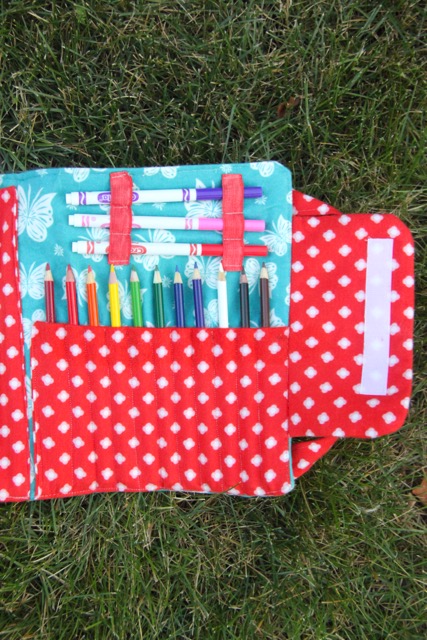 And then the last third of the folio is an elastic holder for markers and such as well as slots for your colored pencils!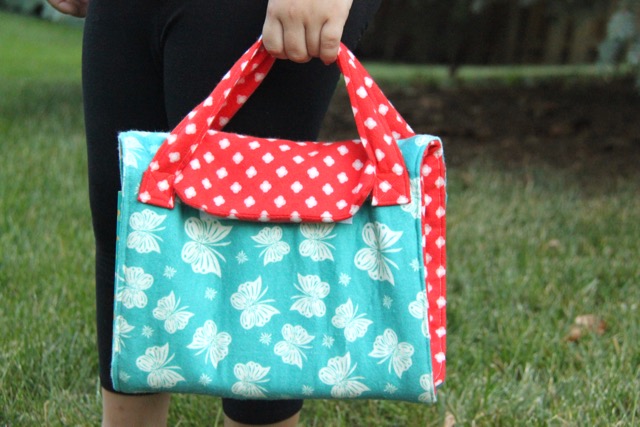 My kids were asking over and over about "who gets this when your done?" so I think it's fair to say it was a definite hit in our home…it's also fair to say that I need to make three more, LOL!
If you liked this, you can check out more of the Acorn Vally Blog Tour line up below and see what every one else has created!
And guess what!? Patty is so kind as to be giving away a box of 1 yard cuts of Acorn Valley flannels. Aren't they just pretty!!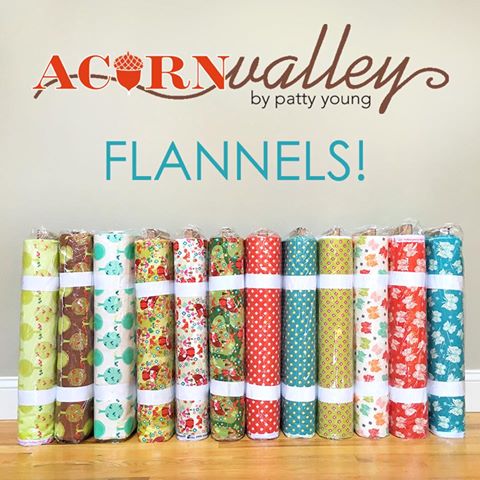 You can enter here:
And you can also use coupon code AcornValley2016 to get 25% off your entire purchase in the Modkid Etsy Store. Valid July 11th through July 22nd at midnight EST.
Thanks for stopping by today and happy sewing!!
Love,
Maggie