This post brought to you by The Hershey Company. The content and opinions expressed below are that of Smashed Peas and Carrots.
Easter is such a wonderful holiday in our family, we always hide Easter baskets around the house the night before and in the morning the kids jump out of bed and spend the morning searching for them. It is a fun tradition that my side of the family started and we keep it going every year. We love watching them search and work together as a team until everyone's basket is found! I know Easter is right around the corner, but I just had to share this super cute Easter Basket idea that is so quick to put together! This Bunny Bait Popcorn Easter Basket contains all the ingredients you need to make your own batch of Bunny Bait Popcorn which goes perfectly with a good movie or as a little after dinner treat!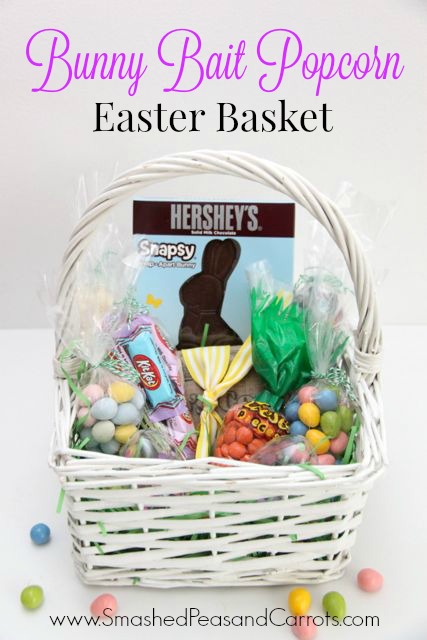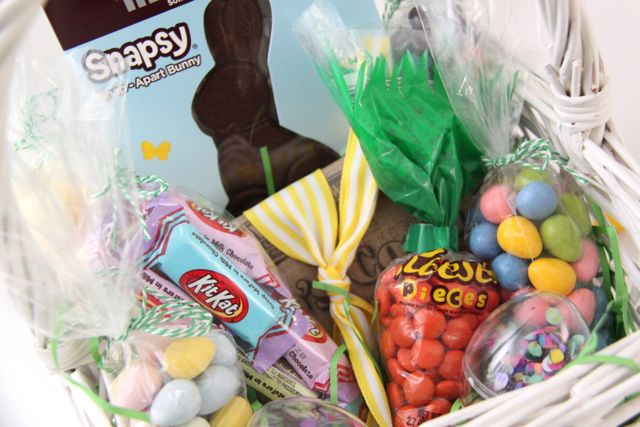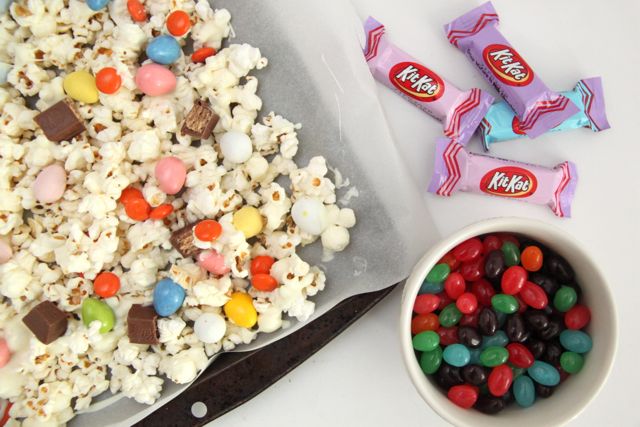 Bunny Bait Popcorn is a white chocolate drenched snack filled with different kinds of candies and treats, kind of like a trail mix but sweeter and made with popcorn. If you follow me on Instagram, you know how much we love to make this popcorn treat for different holidays. It is super easy to make and I love that the kids can help put it together.

To make this Bunny Bait Popcorn Easter Basket I used the following candies:
Reese's Pieces Egg candies, Reese's Pieces Carrot, Kit Kat Miniature candies, Cadbury Mini Eggcandy, Jolly Rancher Jelly Beans.
But you could use any of your favorite Hershey's products as they have a wide variety of new and classic treats so you're sure to fill this year's Easter basket with sweet treats the whole family will enjoy. Hershey Easter offerings are now available at retailers nationwide.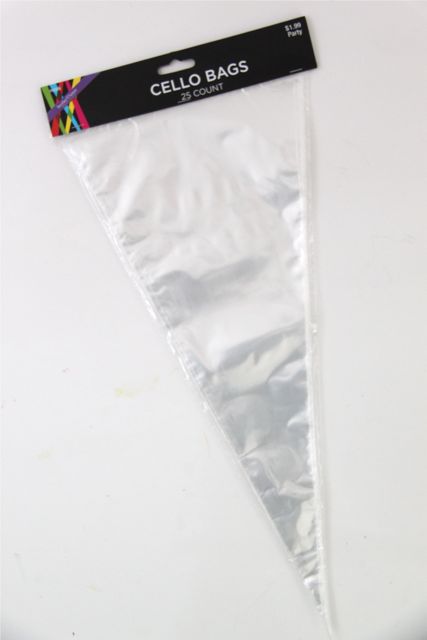 And then I placed them into these cone-shaped cello bags and tied them with some green twine so they looked like carrots!
I also made sure to include some popcorn and white chocolate disks, so that the basket receiver can make the Bunny Bait Popcorn whenever they please 🙂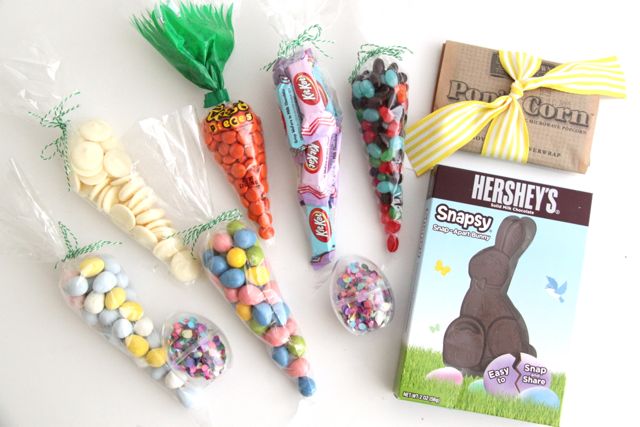 And we included a Hershey's Snapsy Solid Milk Chocolate Bunny as the centerpiece of the basket (because what is an Easter Basket without a chocolate bunny!?)… along with a few confetti filled Easter eggs for fun, our basket was ready to put together!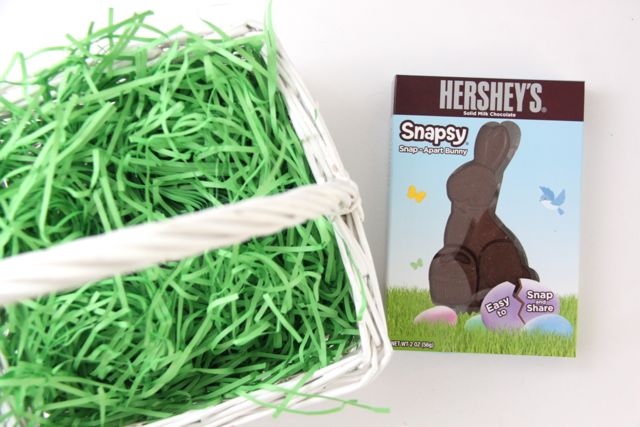 Stuff your baskets with some green grass filler and start placing the carrot-shaped candy-filled cones around the chocolate bunny…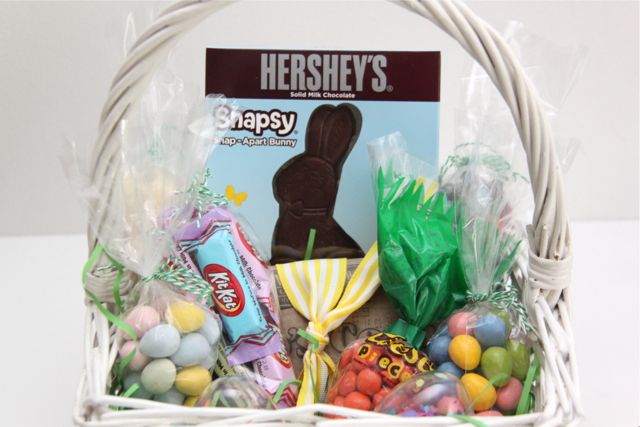 Ahhh! So cute!!!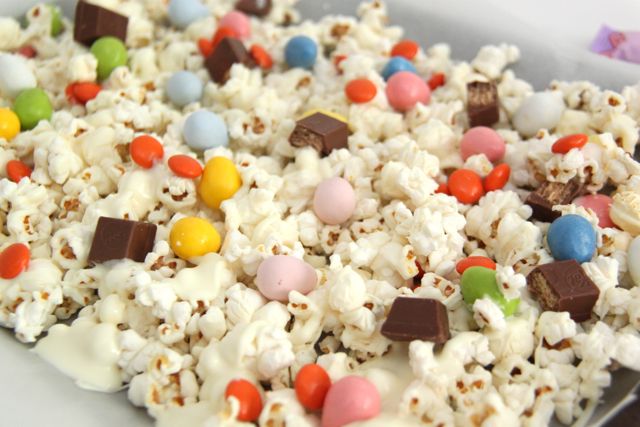 And to make the Bunny Bait Popcorn you can add a note with this recipe:

Bunny Bait Popcorn
Ingredients
1 bag popped popcorn
½ cup white chocolate chips or disks
assortment of candies, sprinkles, etc
Instructions
Pop the popcorn and spread out on a parchment lined baking sheet.
Place the white chocolate disks in a microwave safe bowl and heat on high for one minute, stir around until disks are completely melted.
Pour over popcorn.
Add assortment of candies or sprinkles.
Let cool, break into pieces, and enjoy!
You can
read more Easter crafts and treats
from Hershey's or by follow their hashtag #HersheysEaster.
Thanks for stopping by today!
Love,
Maggie