Every year around this time my littles love, love, love watching the Peanuts movies, in fact we have just added the movie, It's the Great Pumpkin, Charlie Brown, into our rotation in our car! And we couldn't be more excited for November 6th when The Peanuts Movie debuts in theaters nationwide. To help celebrate this movie release and I thought it would be fun to create these adorable Charlie Brown Dipped Peanut Butter Sandwich Crackers as a fun snack for my littles to enjoy while they watch all the other Peanuts gang movies in preparation for the new one!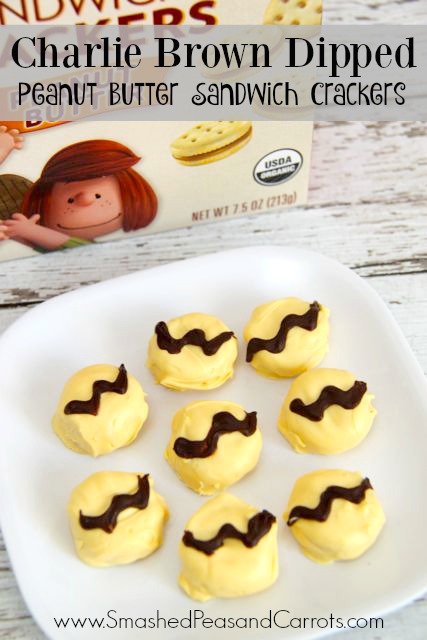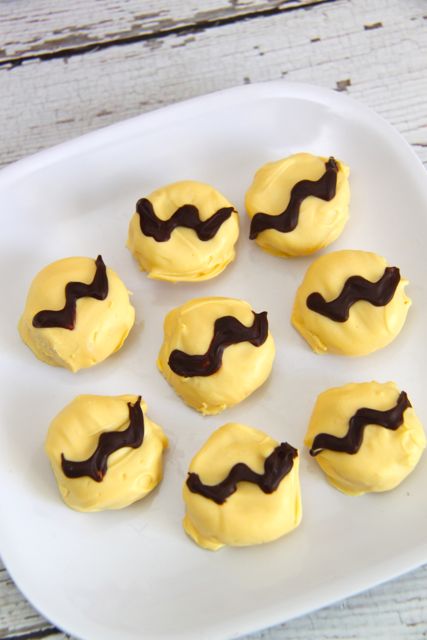 Charlie Brown Dipped Peanut Butter Sandwich Crackers
1 7.5 oz box of Horizon Organic Sandwich Crackers
1/2 cup white melting chocolate
1/4 cup milk chocolate chips
yellow food dye
1-2 Tbsp vegetable oil (optional)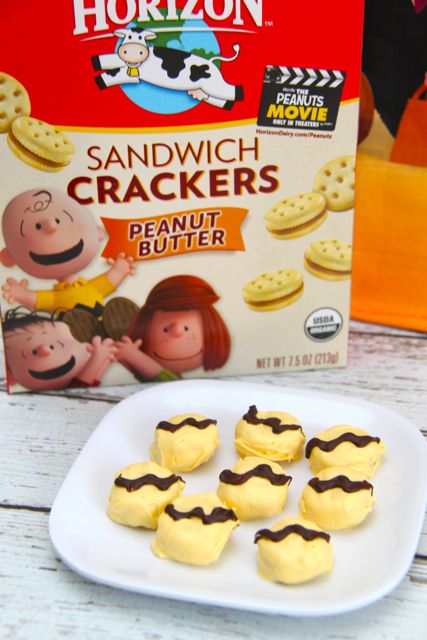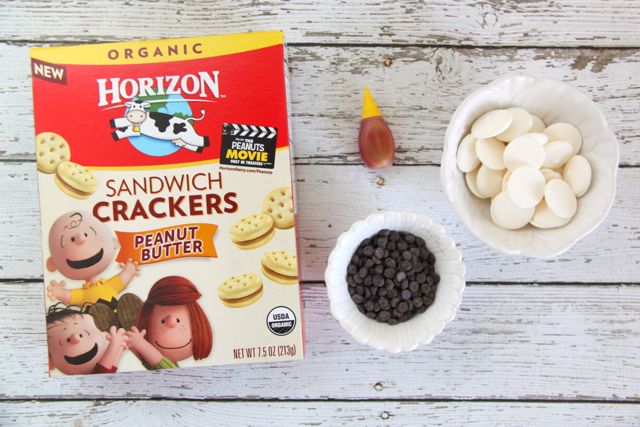 To make this snack, we started with Horizon Organic Peanut Butter Sandwich Crackers which I found at my local Jewel-Osco.  You will also want some white melting chocolate, chocolate chips, and yellow food dye.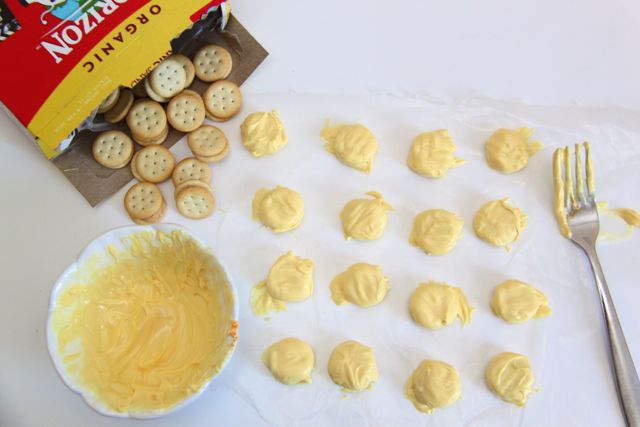 Melt the white chocolate in the microwave for 1 minute, stirring afterward to see how melted the chocolate has become. Then microwave in 30 second intervals if not melted all the way, until it is completely melted. Next add the yellow food dye and stir well. You may need to add a small amount of vegetable oil if your chocolate starts to seize up!
Then dip the peanut butter crackers in one at a time, making sure to coat each one completely. Let cool on a piece of waxed paper.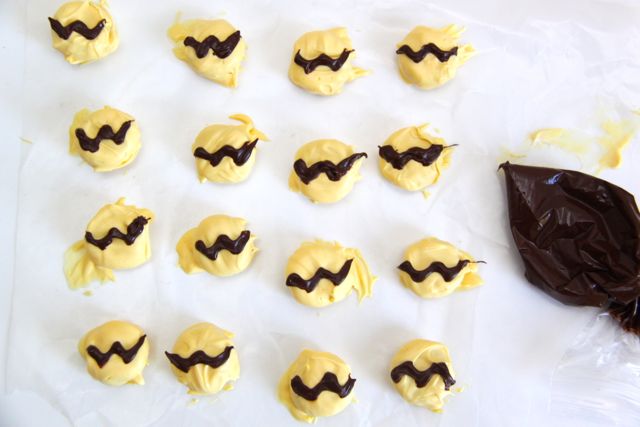 Once the dipped peanut butter sandwiches are cool, melt the chocolate chips in a small bowl in your microwave. Add the melted chocolate to a resealable plastic bag and clip one corner off for piping. Make a chocolate "w" on the tops of each sandwich cookie to look like Charlie Brown's yellow shirt. Let cool and enjoy!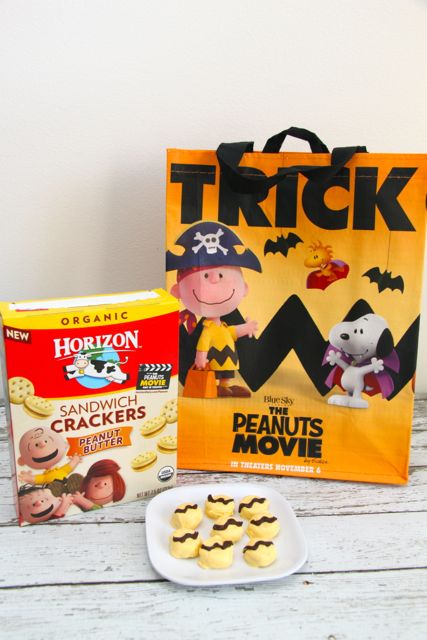 Since Jewel-Osco is the official grocery partner of the Peanuts movie, they are offering two Peanuts themed trick or treat bags. These bags are sturdy and reusable, and most important to kids, hold a ton of candy. The bags are just adorable and feature your favorite Peanuts characters, who are all ready for Halloween.
They are available for a limited time in stores (while supplies last) when you purchase three participating items from the following brands:
Horizon Organics
Coke (Honest and Pure Leaf)
Nestle
Johnsonville
Ziploc
Johnson & Johnson
All
Tyson
Pop Secret
Snack Pack (ConAgra)
DPSG
Schwan's (Red Baron's)
Rich Products(sugar cookies and cakes in the deli)
ACH Foods/Spice Islands
Bertolli/Ragu
Kellogg's
Be sure to head to your local Jewel-Osco store and get your own Peanuts Trick or Treat bag and see The Peanuts Movie November 6th!
Also, you can enter to win a trip to Snoopy's home in California or other fun prizes at your local Jewel-Osco or with this link HERE!
Thanks for stopping by today!
Love,
Maggie
This is a sponsored conversation written by me on behalf of Albertsons Safeway. The opinions and text are all mine.