Today I thought I would re-post my recipe I shared for the Soup of the Day series over at Delia Creates earlier in November! 
I just love for Fall and all the warm foods that go with it.  My family just loves soups, stews, and chili for dinners since they are flavorful one bowl meals.  I love them because they are easy to make, are hard to mess up, and can usually be made in my crockpot or can simmer on the stove most of the day making the dinner time hour not so crazy…and we can all use that!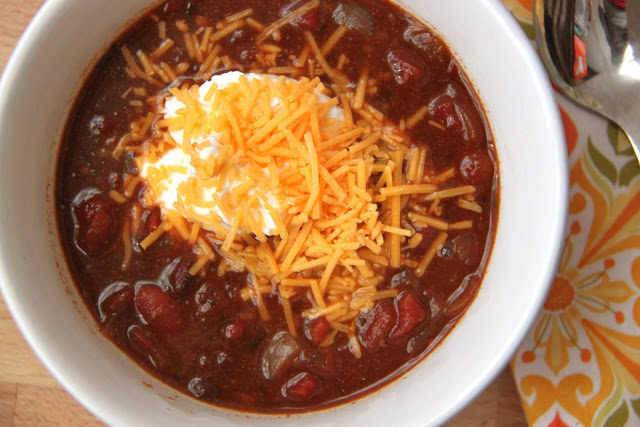 Today I wanted to share my favorite chili recipe with you.  It's vegetarian but you could easily add in a pound of cooked ground beef or turkey if you like that.  I often will add in chopped zucchini or squash to get more veggies in my kids' bellies too, they usually don't even realize what it is as they just take on the flavor of the chili!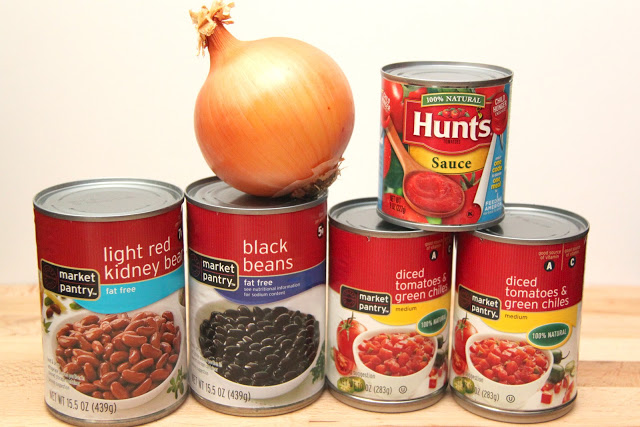 Chilly Day Vegetarian Chili
Ingredients
1 14.5 oz can kidney beans, undrained
1 14.5 oz can black beans, undrained
2 10 oz. cans Rotel (or diced tomatoes & green chilies)
1 8 oz can tomato sauce
1 medium onion, chopped
2 packets chili seasoning mix (or use my DIY mix found at SmashedPeasandCarrots.com)
1 cup water
Instructions
Place all ingredients in a Dutch Oven with lid and mix well.
Cook over medium-low heat for about 1 hour.
Or place ingredients in a slow cooker and cook on low for 6-8 hours or high for 3-4 hours.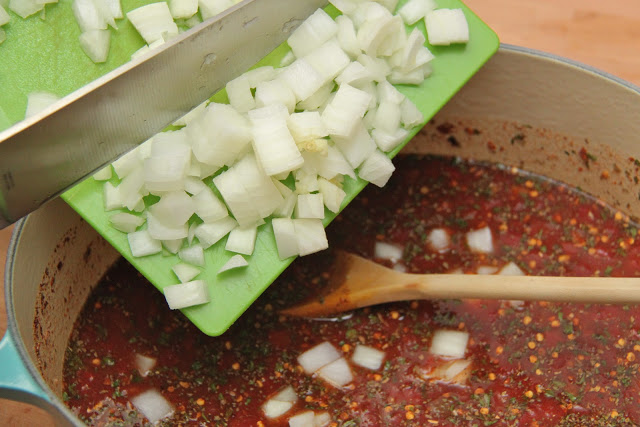 Chop your onion and add it along with the beans, tomatoes, tomato sauce, and water into a stockpot or a crockpot.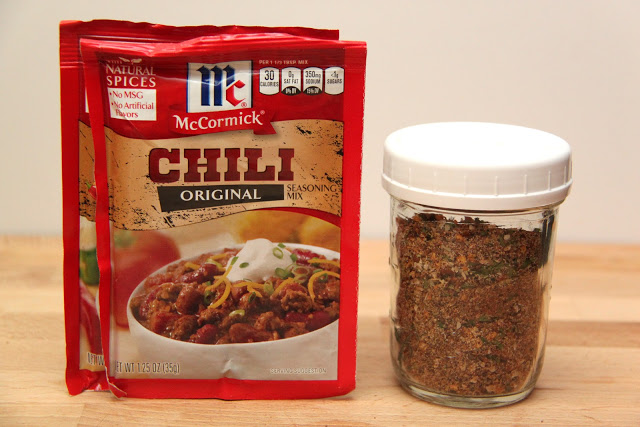 Next add in your chili seasoning.  You will need two packets of chili seasoning or you can use 4 rounded tablespoons of my easy DIY chili seasoning
found here
.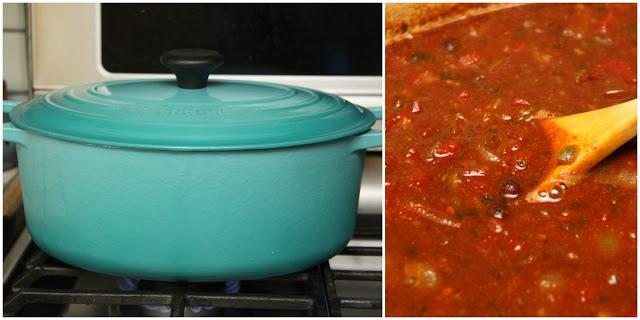 Stir it all together and then place the lid on your pot or crockpot.  Let cook on the stovetop over medium-low flame for about 1 hour or in the crockpot on low for 6-8 hours or on high for 3-4 hours.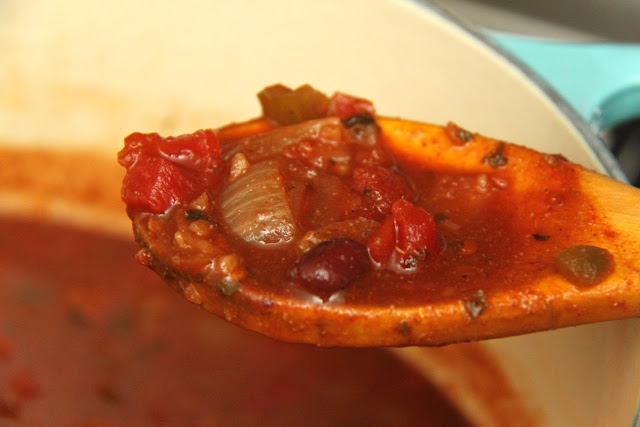 When it's done the onions should be nice and soft and transparent.
You can eat it my favorite way by sprinkling some sharp cheddar cheese over top along with a dollop of some sour cream…or maybe try some crushed tortilla chips? or jalpeno peppers?  You can choose your own adventure with this one!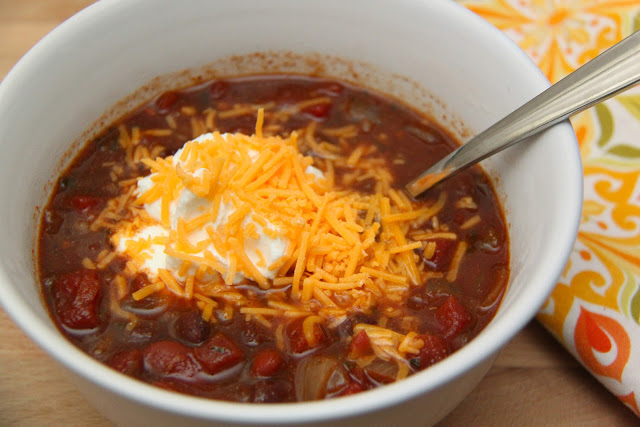 I hope you love this recipe, we seem to eat it once a week in the fall…it goes great with all those fall football parties we love so much!
Thank you so much for inviting me today, Delia.  I can't wait to see what other warm and hearty recipes pop up next!
XOXO,