The kids and I spent a little time after school one day making some little bunny treats to deliver to friends as an early Easter surprise. We love any opportunity to use spread some cheer and it doesn't get any better than making treats with the liberal use of sprinkles. Sprinkles make everything better, don't you agree? These little Chocolate Bunny Candies are easy to whip up in minutes…minutes, I tell you!!!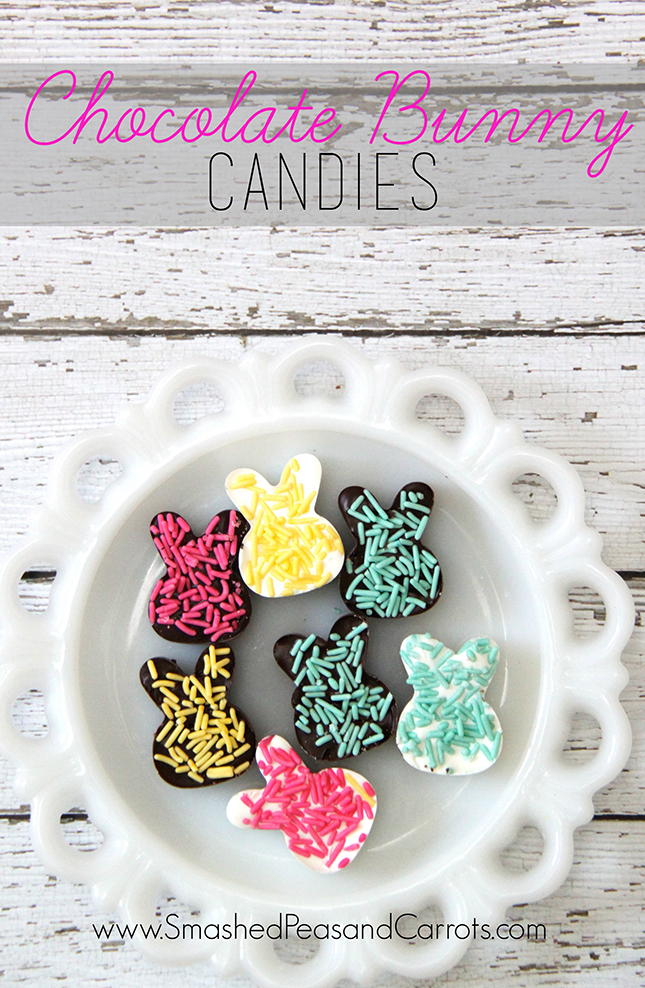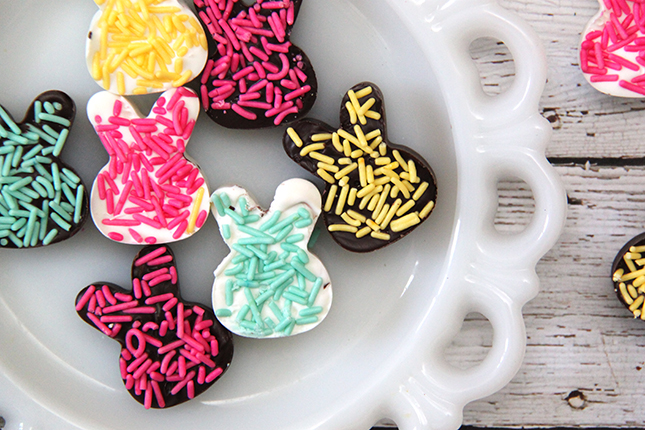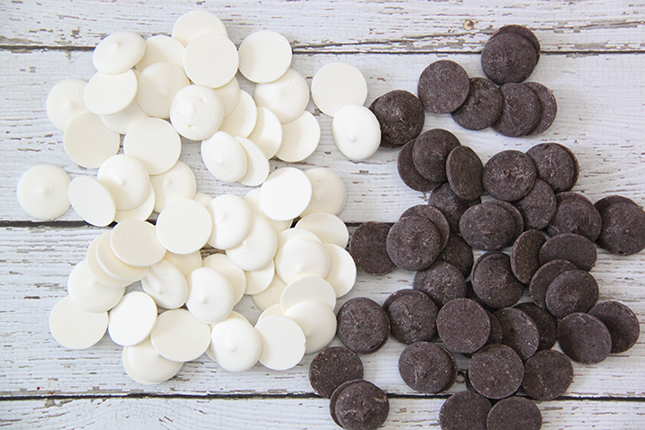 These candies really could't be simpler to make, no lie. Just find some chocolate and/or white melting chocolate and a container or two of your favorite color sprinkles. You can buy the bunny mold at Walmart or craft supply stores.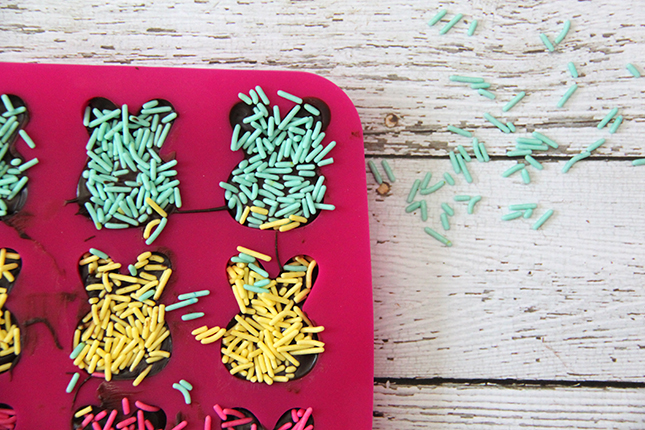 Melt the chocolate, place in ziploc bags, cut off a corner, and squirt generously into the molds. Sprinkle the tops with sprinkles and pat down gently so they stick to the chocolate.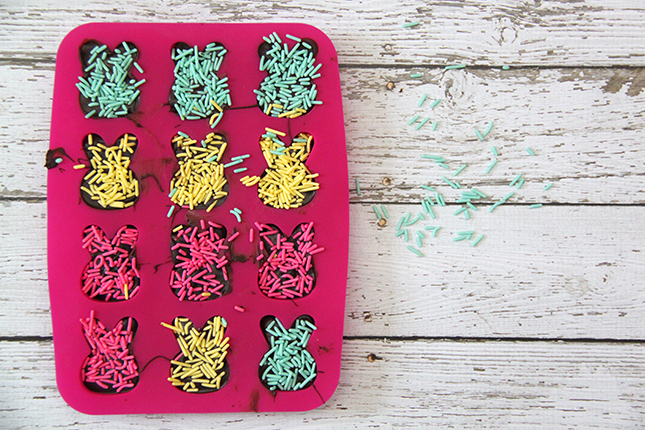 We placed our molds in the freezer for a few minutes…they harden pretty quickly! Then pop out and enjoy immediately (instant gratification is the best!)…or package them up and spread some happiness!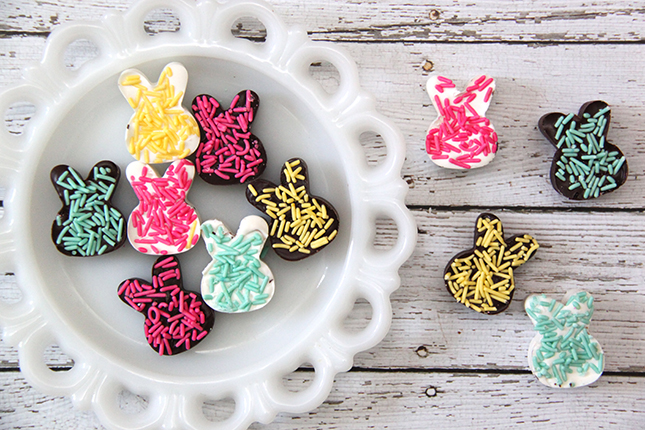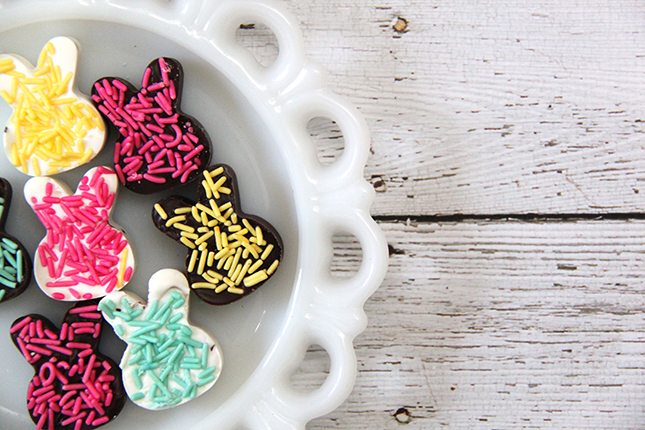 Happy Easter to you and yours!!
Love,
Maggie