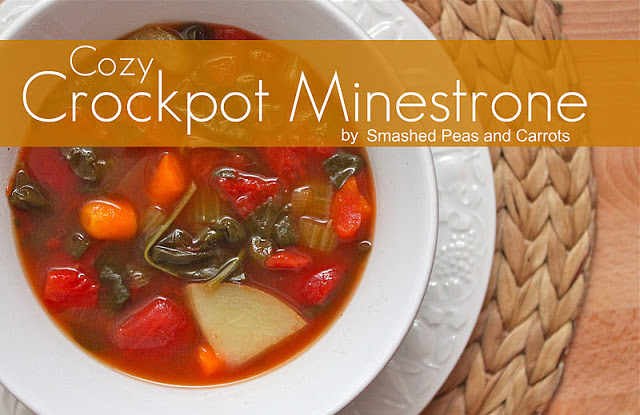 There's nothing like eating a warm bowl of soup for dinner along with some good crusty bread.  Yup, nothin' like it.  Especially when you are sick, like I was last week.  Being pregnant and sneezing every other minute of the day is not fun, not fun at all.  I somehow felt like I was about to sneeze this little baby right out of me, ouch.  Good thing that is medically impossible 😉
This soup, Cozy Crockpot Minestrone, is nothing but pure awe-some-ness.  It's loaded with lots of fresh veggies (even a whole bunch of fresh spinach!), some cannellini beans and even a wee bit of pasta.  It's impossible to not feel better after eating a bowl of it.  And because you make it right in your trusty crockpot it's also the perfect weeknight meal for those crazy busy days we all have sometimes…all the time?…yeah, pretty much all the time.  I got your back.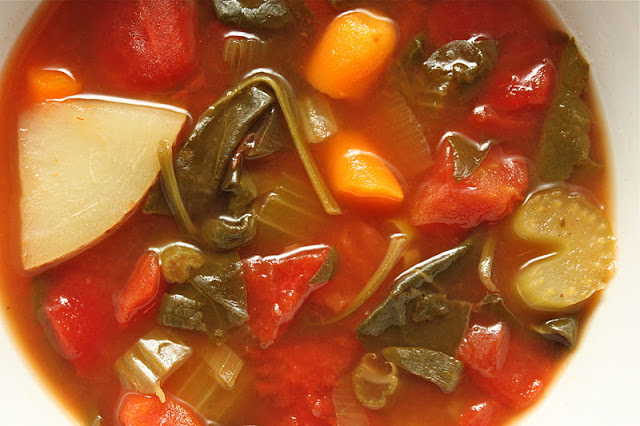 Cozy Crockpot Minestrone
Ingredients
4 cups chicken broth
1½ cups vegetable juice (like V8)
1 14.5 oz can diced tomatoes, undrained or 3 medium tomatoes, diced
2 cups fresh spinach
1 cup chopped green onions
1 cup chopped carrots
1 cup chopped celery
1½ cups chopped potatoes
1 can cannellini beans
1 tsp dry parsley
salt and pepper
⅓ cup dry ditalini pasta or other small pasta noodle
Instructions
Place everything in a crockpot minus the ditalini pasta and stir well to combine.
Cover and cook on low for 6-8 hours or on high for 4-6.
Add ditalini and stir well.
Cover and cook for an additional 20 minutes before serving.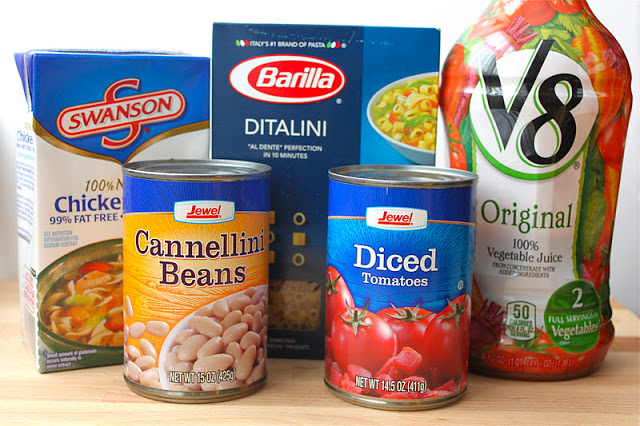 Are you ready to make some warm and cozy minestrone?  Then grab these lovely ingredients to get started!
Chop up 1 cup each of carrots, celery, and green onions.  Then chop 1 1/2 cups of potatoes and add it all into your crockpot along with 4 cups of chicken broth, a can of diced tomatoes, and 1 1/2 cups of veggie juice.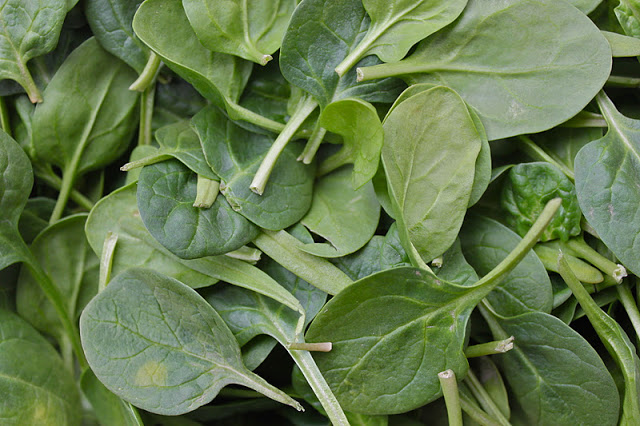 Drop in two GIANT handfuls of fresh spinach…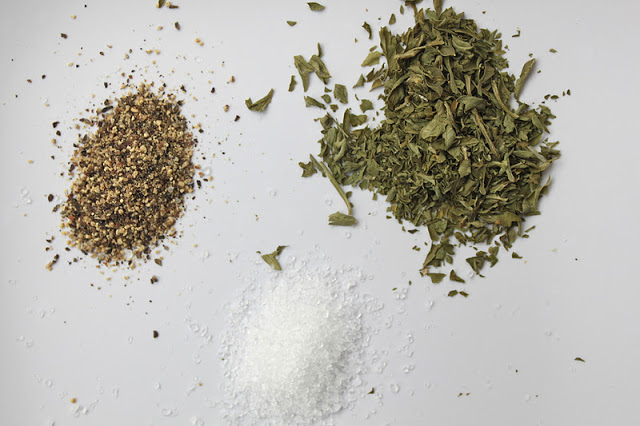 And add in 1/2 tsp of dried parsley as well as a few pinches of salt and pepper.
Stir everything together and cover and cook on low for 6-8 hours or on high for 4-6 hours.  Now go about your day as you normally would, go on.  The magic happens when you leave your kitchen  🙂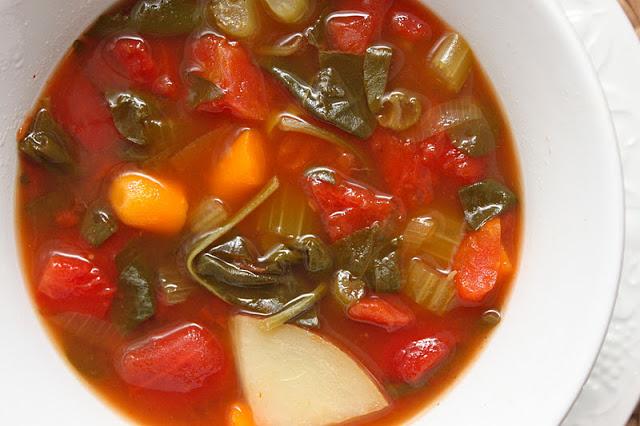 20 minutes before you plan to serve the soup, add in 1/3 cup of dry ditalini pasta and stir well to combine. Cover your crockpot and cook for about 20 minutes.
And now you can dish up a huge bowlful and enjoy it with some of your favorite crusty bread!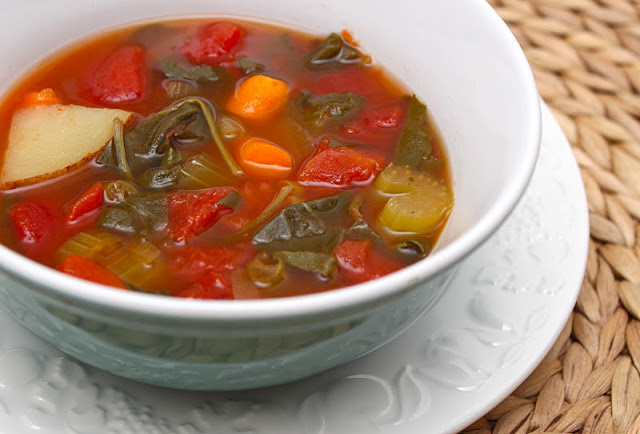 Happy weekend-ing to you!
Thanks for stopping by!
XOXO,