Yesterday for the kidlet's after naptime snack I made
Banana Bread
. But not just any banana bread, a super yummy and moist bread that was really easy to make…in my CROCKPOT!!! Yup, that's right, I said my
crockpot!
I bought a
crockpot cookbook
late last spring and had vague memories that there was a bread section in it. So, I pulled it out yesterday and low and behold there was! I was a little hesistant at first, I mean my crockpot has been making dinners for our family for a couple years now but never a bread or sweet type of food. I thought it might come out tasting like chicken and was ready to throw it in the trash upon first taste but boy was I wrong. It was
soooo good!
The kids gobbled it up when they woke up and my hubby was only left with 2 small pieces when he came home from work last night. Pretty good considering it made a nice sized loaf. As Noah told me yesterday,
'I like this nana bread, it's healthy for me and nummy for me!'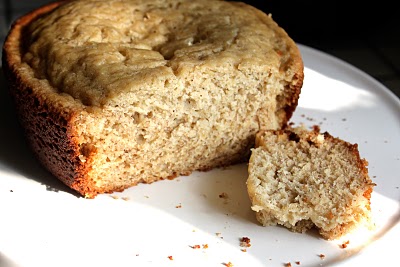 What did I tell you, it's for real!
Here is the recipe, really you must try it. You won't believe your crockpot can do such amazing things to breads 🙂
Crockpot Banana Bread
Ingredients
1¾ cups all-purpose flour
2 tsp baking powder
½ tsp salt
¼ tsp baking soda
⅓ cup butter or margarine
⅔ cup sugar
2 eggs, well beaten
2 tbsp dark corn syrup
3 ripe bananas, well mashed
Instructions
Grease and flour a 4½ quart crockpot.
Mix flour, baking powder, salt, and baking soda together in a small bowl, set aside.
Cream butter with an electric mixer until fluffy.
Slowly add sugar, eggs, corn syrup, and mashed bananas.
Beat until smooth.
Gradually add flour mixture to creamed mixture.
Pour into crockpot, cover and cook on high for 1¼ to ½ hours or until toothpick inserted comes out clean.
Let cool, then invert bread onto serving platter.
*My bread actually took about 2 hours to cook/bake, just so you know 🙂 *
**You can also add ½ cup chopped walnuts if you like.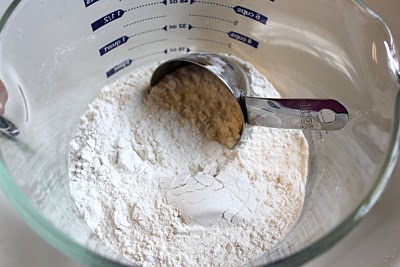 First, mix up all your dry ingredients…
Then, mash up your bananas…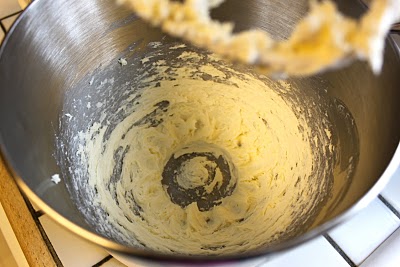 Then, cream your butter until light and fluffy…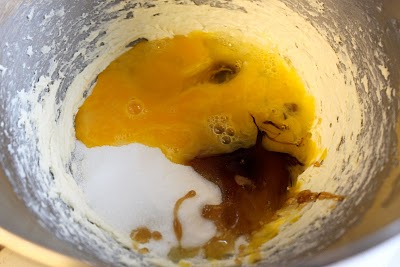 Then, add your wet ingredients to your butter including your mashed bananas…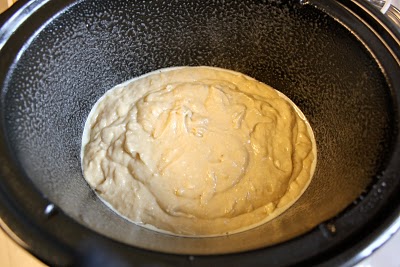 Pour your batter into a greased crockpot and cook for 1 1/4 to 1/2 hours (or 2 hours if you're like me!)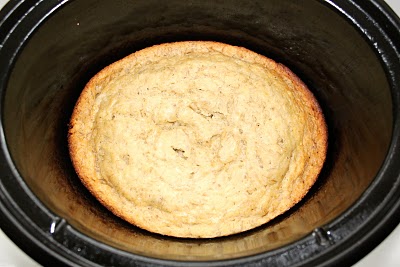 When it's done the bread will pull away from the sides of your crockpot and a toothpick inserted in the middle should come out clean.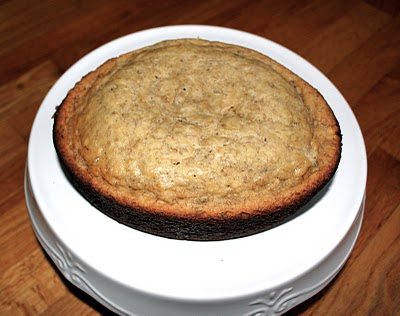 Amazing…banana bread from a crockpot, who knew!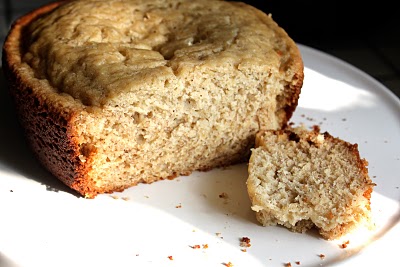 Healthy and delicious…
'Nummy!'
as said by Noah 🙂