Ahh, with the start of a New Year I've been trying to plan out some healthy yet simple meals for our family, you too?  Here is a good one that my family loves… it tastes great and the chicken is done in the crockpot too making it a super easy dinner, boo-yah!  So it's basically a 'set it and forget it' type of a meal…unless you want to make these oven fries which by the way are devine and well, basically you must make them too because this meal is just not complete without them!  Have I twisted your arm enough?  If not…
What about now? (hehe!!)
Okay, have at the recipe folks!!
Crockpot Barbecue Chicken
Ingredients
1.5 lbs chicken breasts (or about 4 nice-sized ones)
1 18 oz bottle of barbecue sauce (I like to use Sweet Baby Ray's!)
½ cup brown sugar
¾ cup Italian dressing
2 Tbsp worcestershire sauce
Instructions
Place the chicken in your crockpot.
In a bowl mix the BBQ sauce, brown sugar, Italian dressing and Worcestershire sauce together.
Pour over chicken and set on low for 6-8 hours or on high for 3-4.
Once the chicken is fork tender go ahead and shred it up.
Oven Fries
Ingredients
2-3 large baking potatoes
1½ tsp salt
½ tsp pepper
1 Tbsp white sugar
1 tsp olive or vegetable oil
Instructions
Wash, dry and cut your raw potatoes into large pieces, steak fry size.
Place cut potatoes into a large resealable plastic bag.
Add in your salt, pepper, sugar and veggie oil.
Seal closed and shake until all potato pieces are completely coated.
Cover a baking sheet with foil and place potatoes onto your lined baking sheet.
Bake at 450 degrees for about 30 minutes or until fries are tender and brown...yet amazingly crispy on the outside!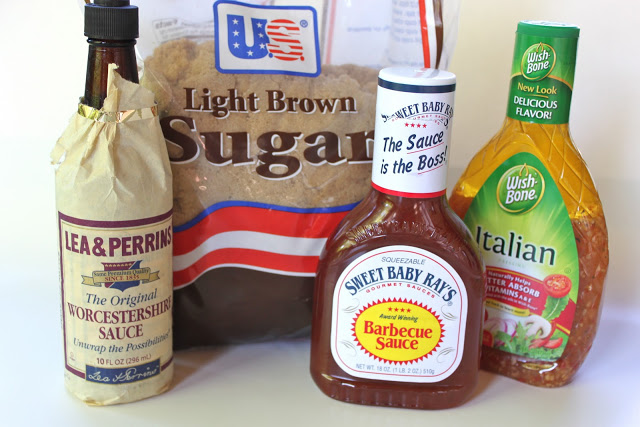 Gather your Crockpot Chicken ingredients (please note my bottle of Sweet Baby Ray's or 'The Sauce' as it's known in my family!)…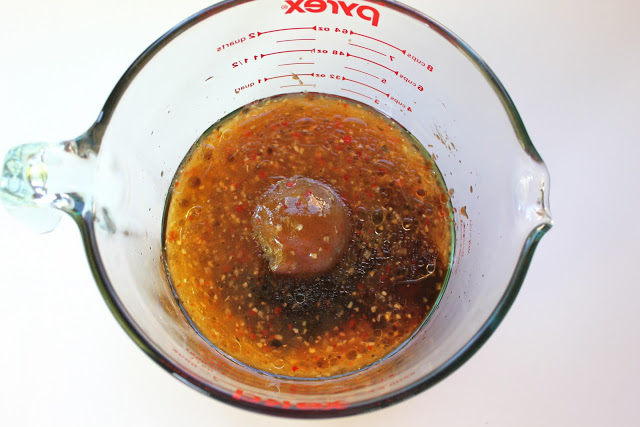 and mix them all together in a large bowl…
Then place your chicken in a crockpot and pour the goods on top.
Let cook for 6-8 hours on low or 3-4 hours on high…
Now, while you wait let's make some Oven Fries!!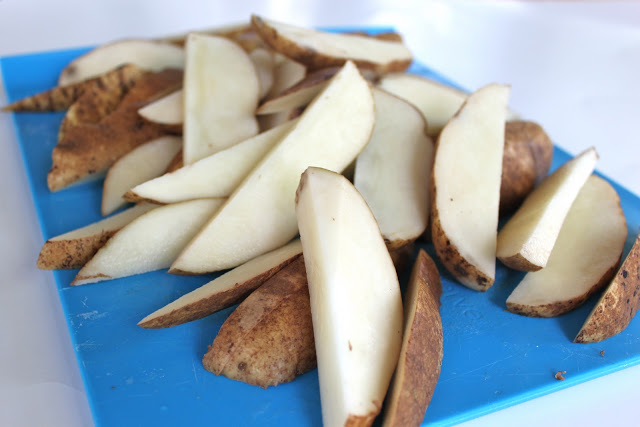 Cut up 2-3 large baking potatoes into nice 'Steak Fry' sized chunks!!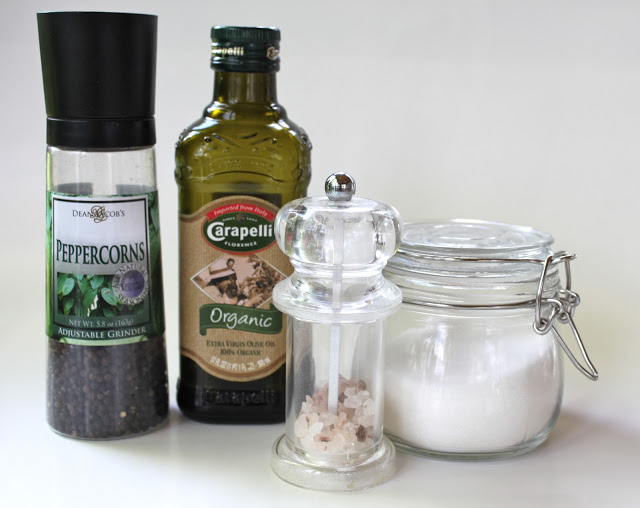 Now, grab your 'fry' ingredients…pepper, salt, sugar and olive oil (or veggie oil if you have it!)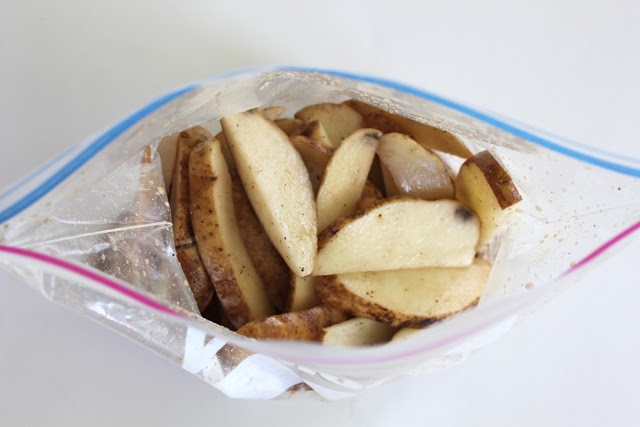 Place your potato pieces into a large ziploc bag and pour the pepper, salt, sugar and oil on top.  Seal that baby up and give it a few good shakes.  Make sure all those potatoes are coated well!!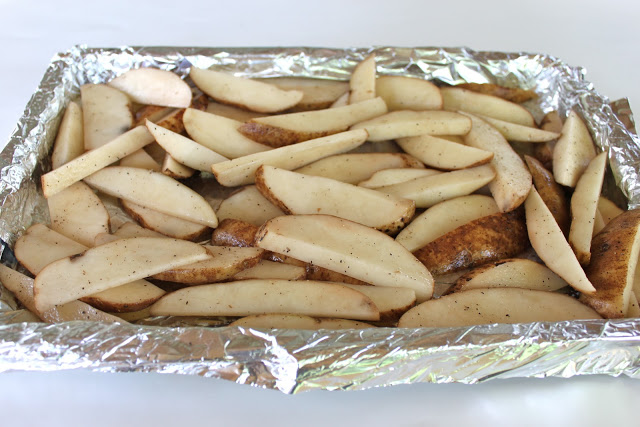 Then, just line a rimmed baking sheet with foil and pour your potato chunks onto it!
Bake at 450 degrees for 30 minutes or until nice and golden-y brown!!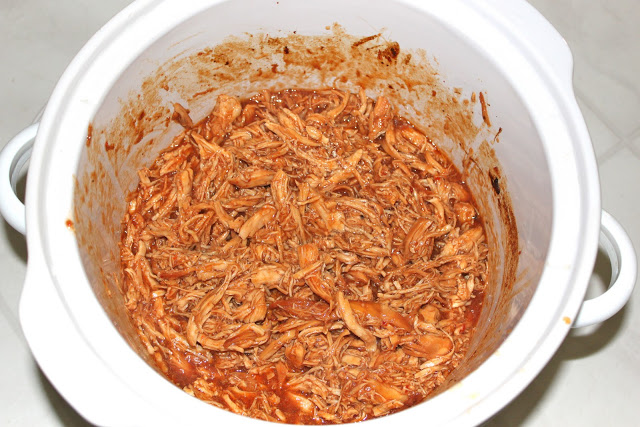 Mmmm, then when your chicken is done you can shred it up.
And if you timed your dinner juuuuust right….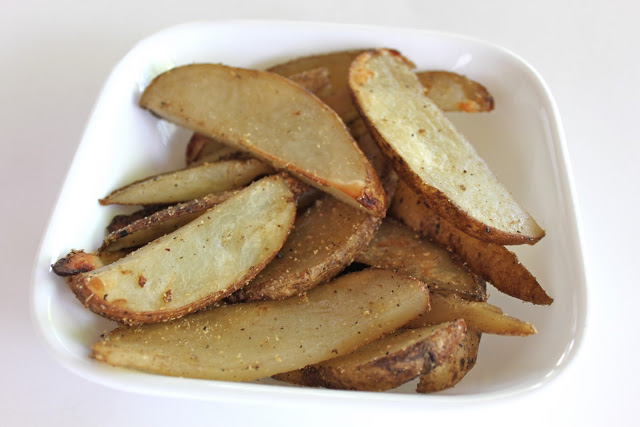 These little crispy lovelies will be done too!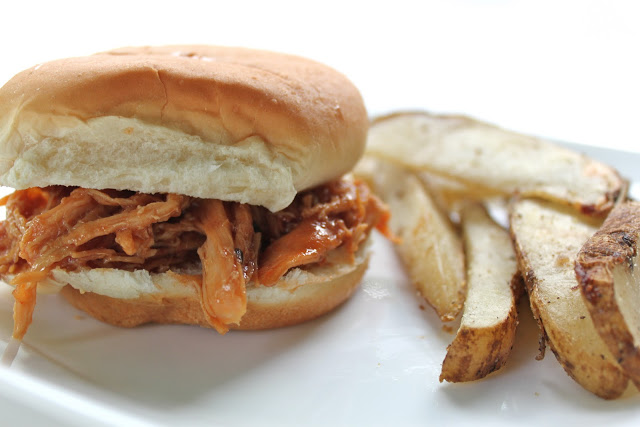 A nice and healthy (and easy!) dinner…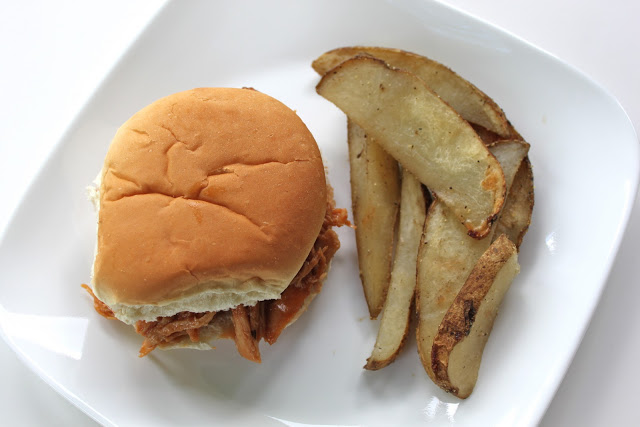 The perfect way to start of your New Year