Oh my goodness, Spring in Chicago is Killing. Me. Slowly. It's been so cold and dreary and snowy and just awful lately. I can't even. Every few days we will get this tease of beautiful weather…blue skies, the actual sun, and we can leave the coat at home (!!!) but it only lasts for a short short while before we are back to the same old cold, boooo! With all the yucky wet days, I am glad we have a Hulu subscription, especially when we found out that all 9 seasons of Curious George are now streaming only on Hulu! Being a non-cable family for the past 9 years, we have come to love everyone's favorite mischievous monkey as a mid-day treat before nap time and now we can enjoy George whenever we want, yahoo!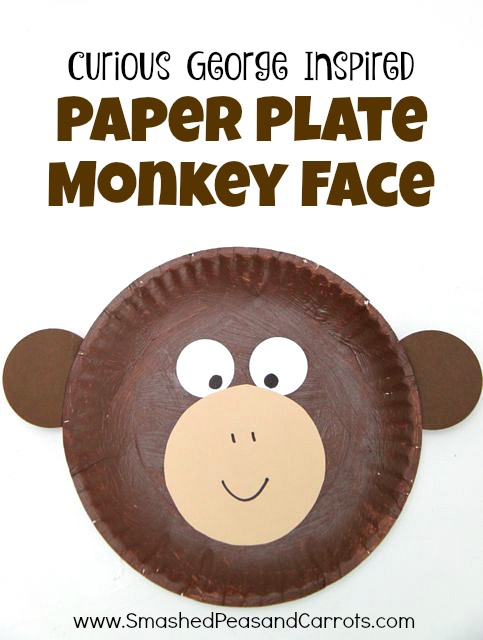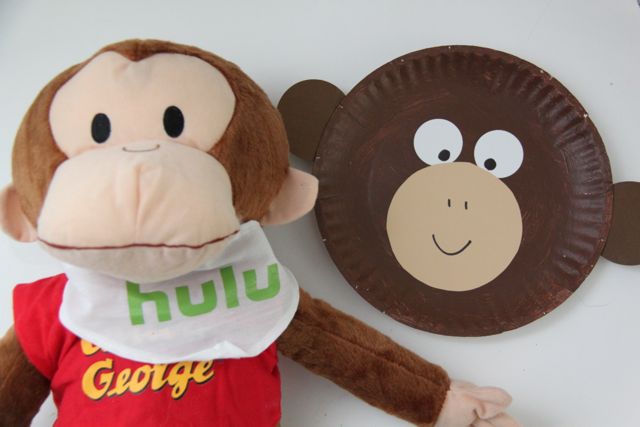 If you haven't met Curious George yet, well let me introduce you…it is an animated series based on the popular books by Margret and H.A. Rey. Aimed at preschool viewers (ages three to five), the goal of the series is to inspire children to explore science, engineering, and math in the world around them. And what better guide is there for this kind of exploration than the world's most curious monkey? All my kids love watching Curious George and right now my 3 and 5 year olds dig him a whole lot. He is always good fun!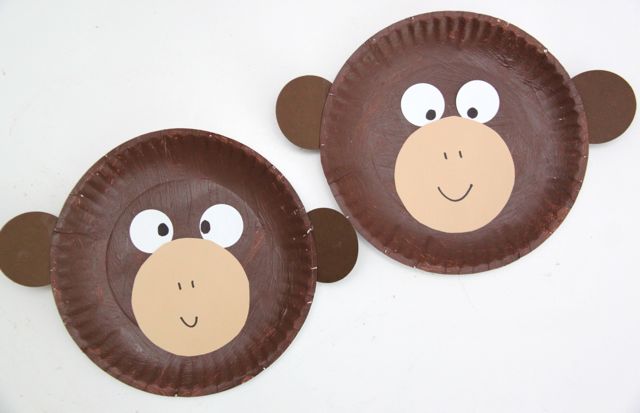 I thought it would be fun for Oliver to make a little Monkey Craft inspired by Curious George coming exclusively to Hulu after lunch one day. He had so much fun! These little Paper Plate Monkey Faces are so easy and great for fine motor skill development with all the cutting work. Plus you can review what a circle is and place them in order from biggest to smallest (and vice versa!). I love a good educational craft!!!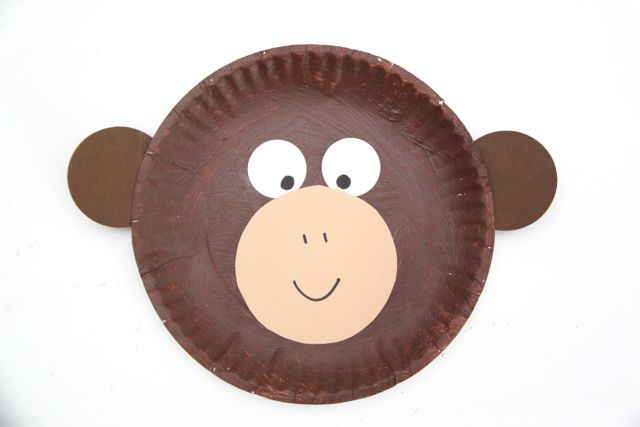 To make your own Paper Plate Monkey Face you will need:
Paper plates
Brown paint and paint brush (washable would be a good idea!)
Brown and tan colored card stock
Glue stick
Black marker
Scissors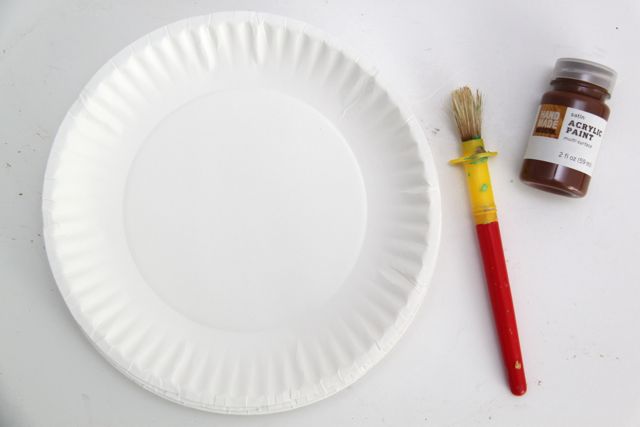 The first thing you will need to do it paint your plate! Cover the whole front side as best you can and then let it dry for about 30 minutes.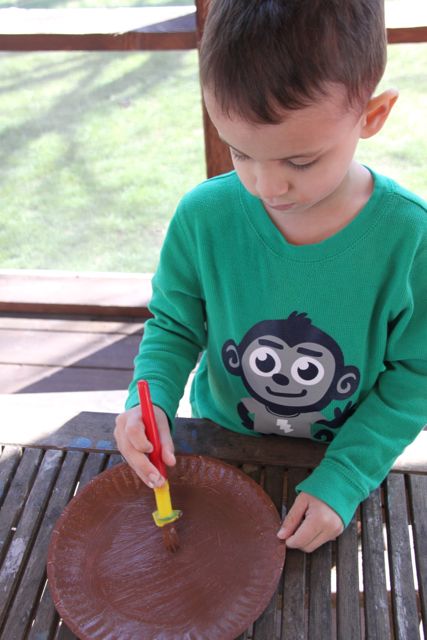 Oliver did a great job…and I even used non-washable acrylic paint! I know, what was I thinking!?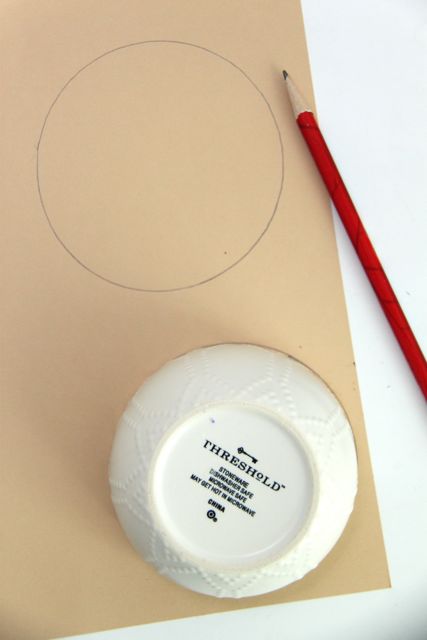 Next, grab a few different sized bowls and cups and lids to trace circles for the mouth piece, ears and eyes or feel free to trace circles by hand!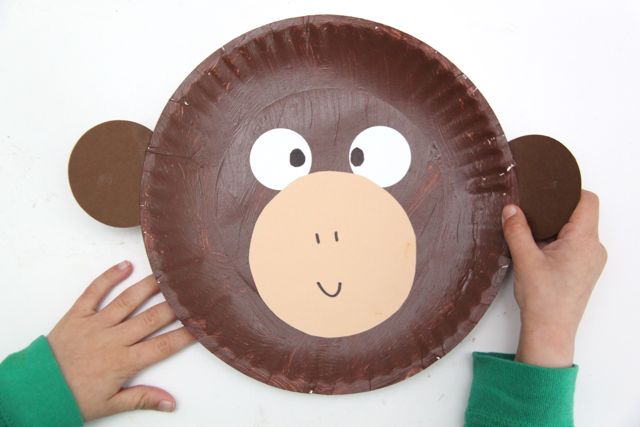 While the paint is drying you can have your child cut the circles our very carefully. Then when the paint is dry, use your glue stick and attach all the pieces to the face. Lastly, don't forget to use your black marker and draw in your pupils, nose, and mouth.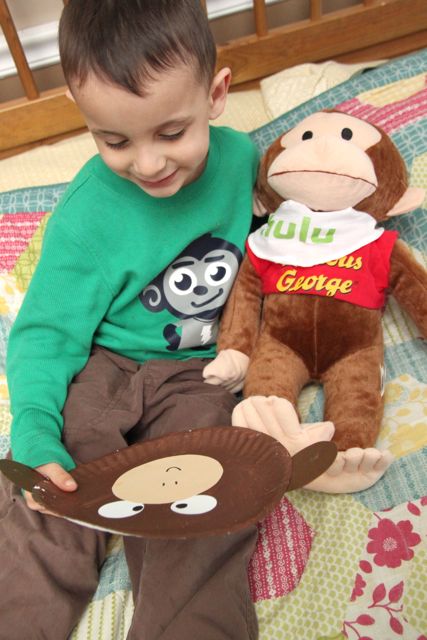 Oliver had a blast and wanted to sit with his new stuffed Curious George and his paper plate Curious George and watch an episode of Curious George for his rest time. Aaaack! It was all too cute for words!!!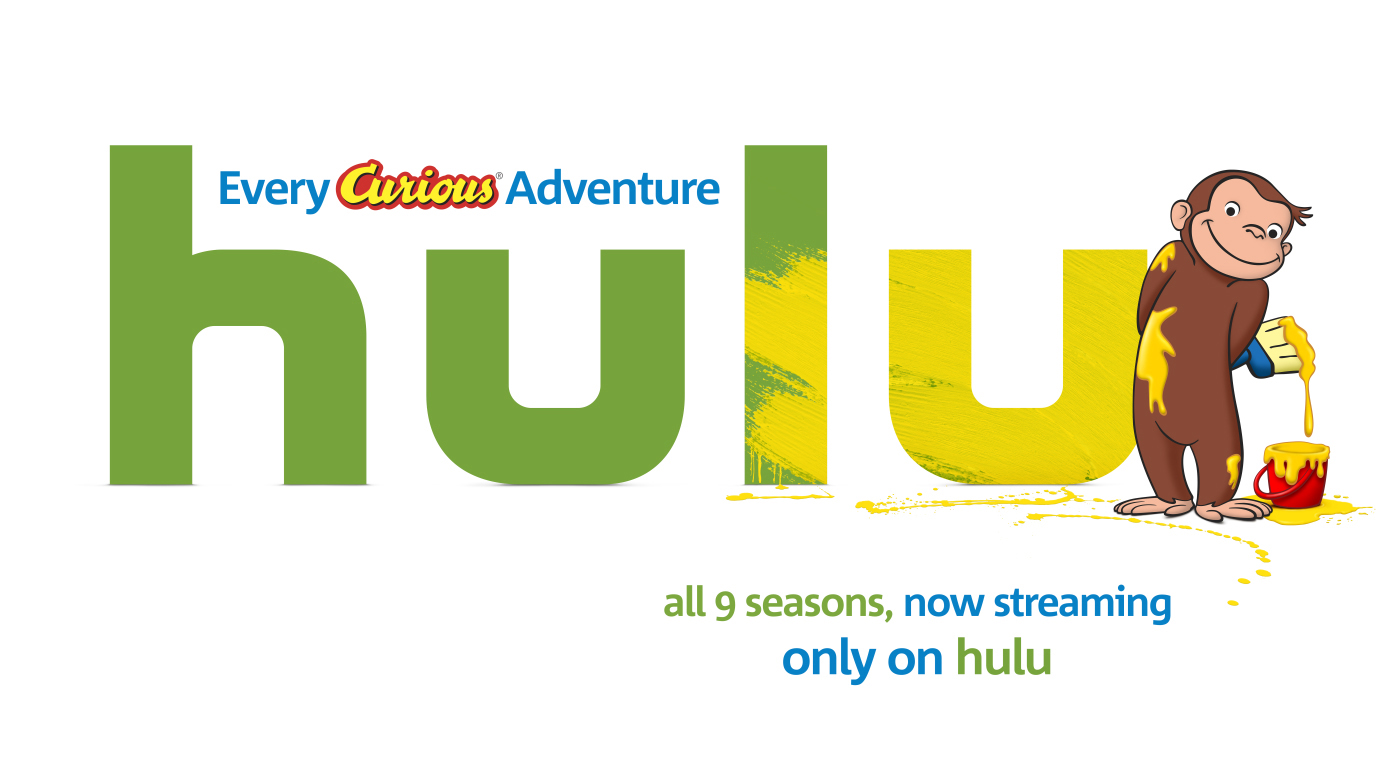 Remember: Your favorite monkey is swinging into your home. Watch all 9 seasons of Curious George, now streaming only on Hulu. Hulu has all 9 seasons (108 episodes) of the animated TV series, as well as the animated film Curious George 2: Follow That Monkey.
Hulu is THE streaming destination for the best of TV, and a great selection of films! Plus, you can stream almost anywhere, on any device, including gaming consoles, set-top boxes, tablets, mobile phones, and more. Visit Hulu.com to start a free 1-month trial, for a limited time.
And if you are not a Hulu subscriber yet, you can click HERE to sign up for a FREE month for a limited time!
Thanks for stopping by today!
Love,
Maggie
*This post was created in partnership with Hulu. The content and opinions expressed below are that of Smashed Peas and Carrots.