Have you entered the Weebles Wobble and HasbroToyShop.com $100 gift card giveaway yet?  
Yup, it's here!  December 1st has finally arrived.  Now we can start doing this: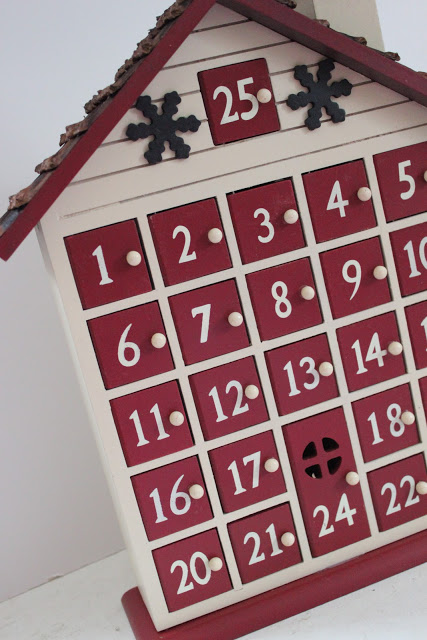 Yay, an Advent Calendar…or well, I guess it's really an Advent House.  I found this last year or the year before at the end of season clearance at Target and had to snatch it up.  I was so excited to pull it out and use it this year as at this time last year I was nauseated and puking because we just found out that a little someone was in my belly (we found out on Thanksgiving day btw!) so I wasn't feeling so festive over the Holidays.  We didn't even decorate last year except for throwing up the stockings, so sad I know!
This Advent House was a mega deal as clearance at Target usually means you only spend a couple of dollars at the most.  It is a very nicely built house too with a pine cone roof and actual little knobs on each door that close via magnets.  Each door opens to house some little treats.  Let's just see what today's treat is…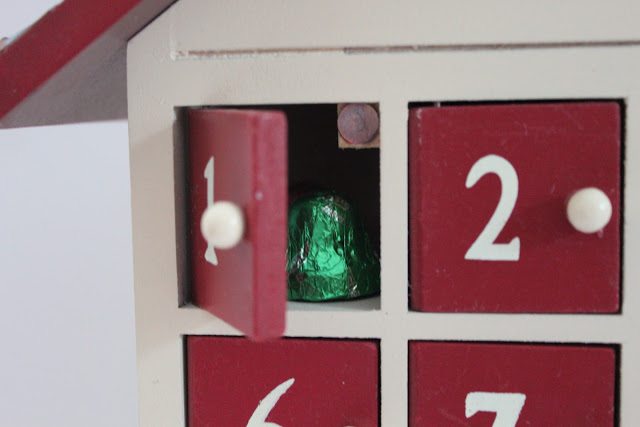 Mmm, chocolate-y Butterfinger bells.  Oh, don't worry the treats get better.  I bought chocolate coins, Lindt chocolate balls and even some starlight mints to rebel against all the Christmas chocolate. 
In other news, we had some of this today…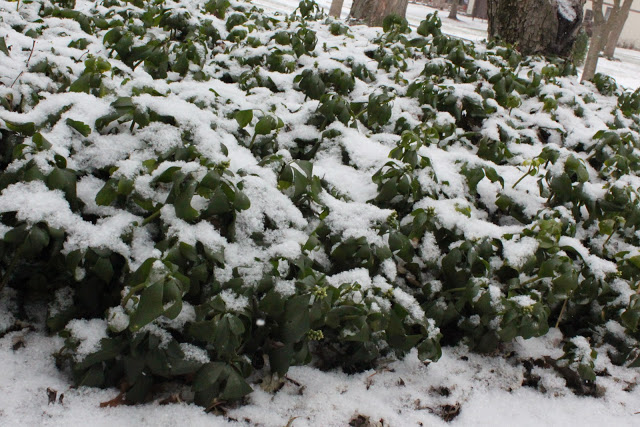 Yup, our first snow!  And on December 1st to boot, ya gotta love that!
Now it's been a mad rush to find snow appropriate hats, gloves, mittens, and boots in the house.  The kids went to play outside as soon as they woke up, in their pj's no less (and a coat of course, hubby dressed them appropriate this morning not like what the baby wore in
this post
!)  So right now our house is currently looking like this…
Who wants to help me clean this mess up?  I know two little children who would rather play in the snow than help their momma at the moment, hrmph!  I also spy at trip to buy snowpants in my future, how about you?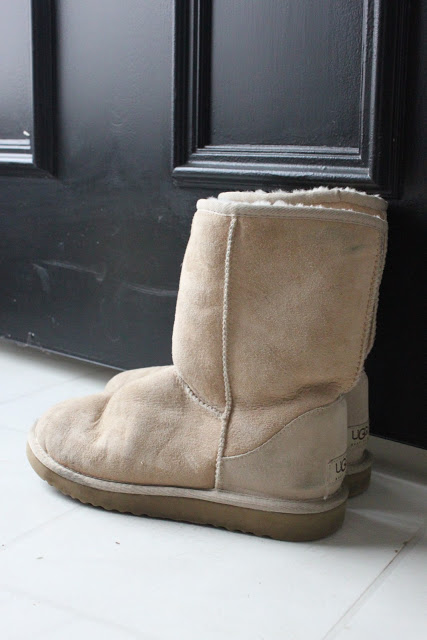 I'm just glad I have a warm pair of these for when I head out to the snowy white winter that greeted us this morning.  Three cheers for toasty warm Uggs!!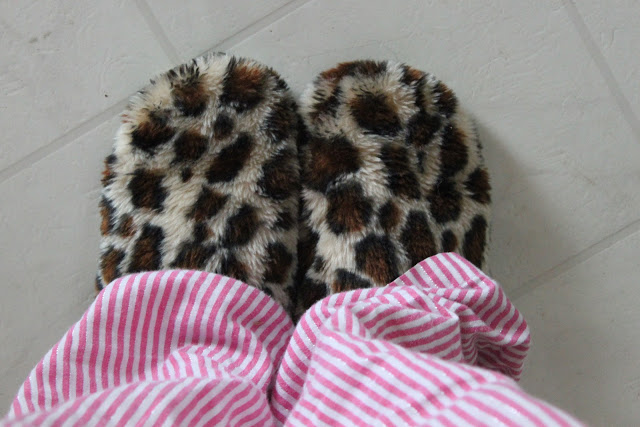 But for now, I'm just happy to have a pair of these on my feet to keep me warm while I work on some orders this morning!  Rawr!