Aaack! I know I told y'all that I was going to share more of the shirts I made for our trip to Disney World but with Halloween and all the crazy going on lately, I just couldn't get around to it….until today! Boo-yah! I have to tell you, this is one of my absolute favorite shirts I made for our trip, it was actually the first one I created. I just love saying #SquadLove when I post pictures of me with my girls, or well, my kids in general. 🙂 It might be my favorite hashtag ever. So how perfect was it for me to round up the whole Disney Gang and put them all on a shirt using that same #SquadLove hashtag for our favorite original characters!!!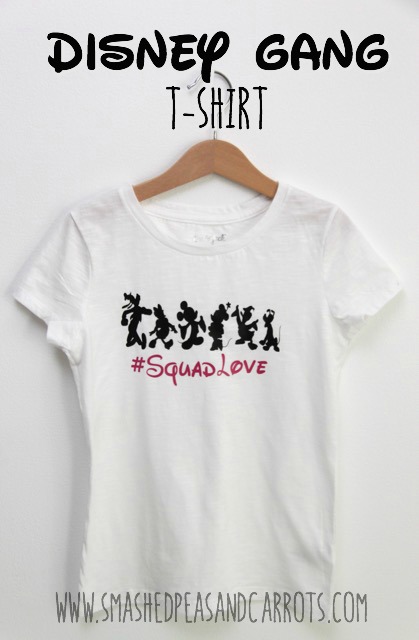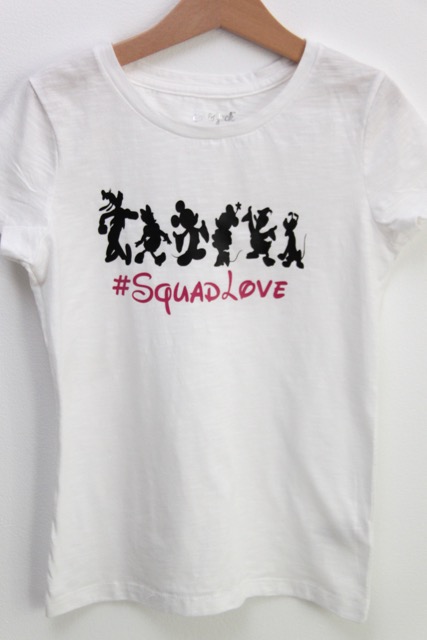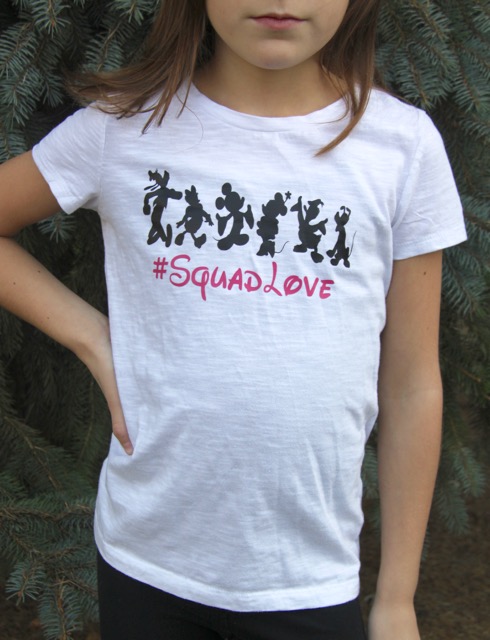 Penelope is my sassy mini-me so I made this shirt with her in mind! Can you just imagine her giving a snap in the air and saying "Work!" a la the Schuyler Sisters from Hamilton. 🙂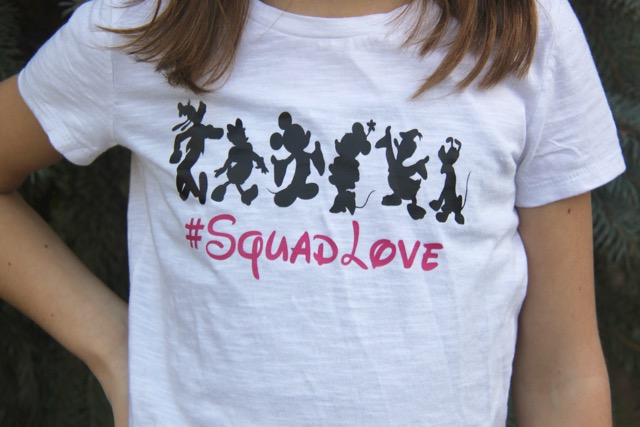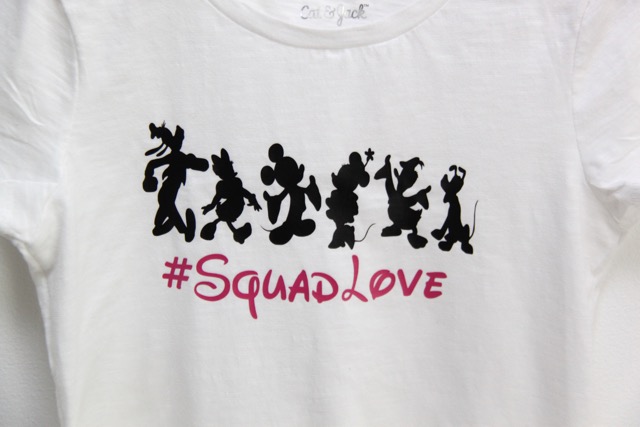 I made this shirt in the same fashion as I made my Disney Inspired Shirt here. Basically, I found some coloring page images I liked and imported them into my Silhouette software and then played around with them to get the sizing and shadow effect I liked best. The #SquadLove is done in the Waltograph font.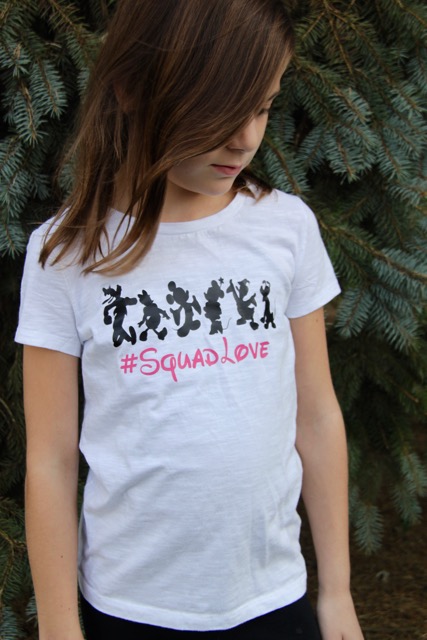 To create the image I used this Heat Transfer Vinyl from Vinyl Expressions in my Silhouette Cameo. I just loooove how easy this vinyl is to work with, it weeds like a dream. I just use a sewing needle to get it started at one corner and then pull, as long as I go carefully and not too fast (like ripping it straight off like a band-aid!) it comes apart like butter!
I also have to say, I have been looooving my heat press!!! I have this one and it is ahhhh-mazing. I set it to 305 degrees F and press the vinyl image on for 15 seconds (all pre-set on the press and it beeps when it's ready) then I turn the shirt inside out and press again. Easy peasy and so much quicker than an iron. I have made over 75 cute shirts with my heat press since for family and friends since I got it over a month ago(!!!), so I'd say it has definitely been a very useful machine to have in my studio!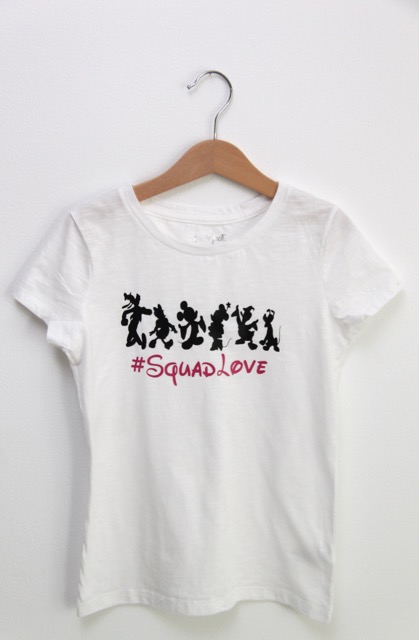 I'm trying to figure out how to transfer this image to a jpeg or something else so I can offer it to you for free…if you have any idea, drop me a comment. I'd love to get it figured out!
Love,
Maggie