My littles love to celebrate the holidays. Well, who am I kidding, so do I! And with the next big holiday being Easter, we are diving headfirst into all things sweet, pastel, and cute…like bunnies!!! And what's better than bunnies you can hold and pet than bunnies you can EAT! We made these adorable Easter Bunny Donut Pops the other day and they were such a hit and so easy to make, really, truly, even my two year old could do it!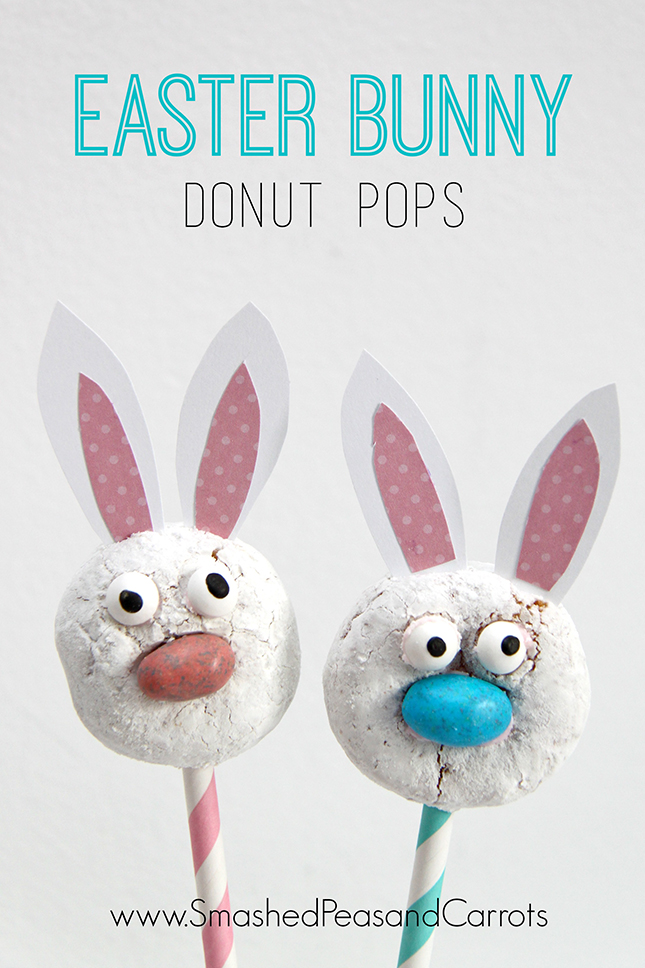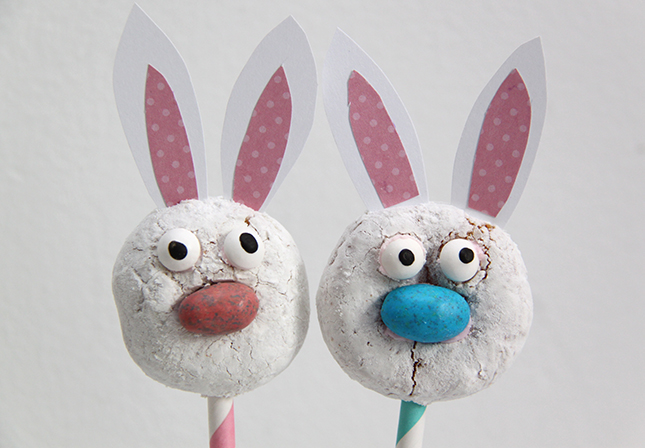 To make them you need the following:
white card stock
pink card stock
scissors
glue stick
small powdered donuts
candy eyes
Mini Robin Egg Whoppers (or similar candy)
paper straw for a stick, optional
frosting to use as glue, optional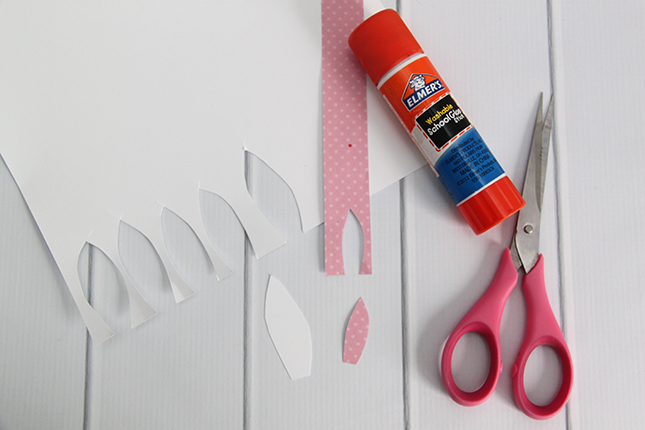 First, cut out little bunny ears using the white and pink colored card stock. I just free-handed them! Glue the pink inner ear to the white outer ear and let dry. Then stick into the tops of the small powdered donuts.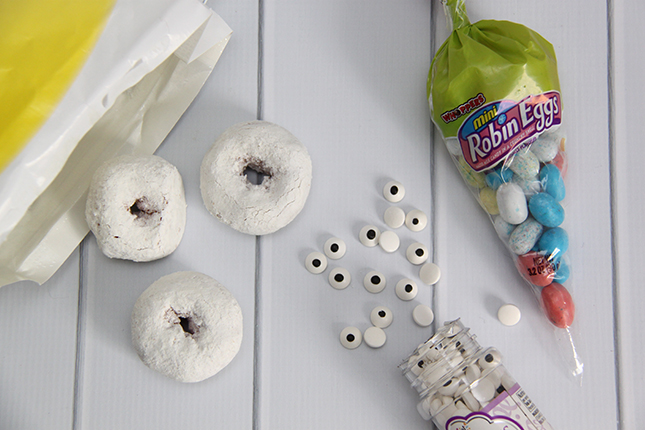 Grab the candy eyes and Whoppers Mini Robin Eggs and decorate each bunny face with eyes and a nose. If you have frosting on hand you could use it to act as a glue if these will be standing upright onto paper straws. But that is totally optional!
Carefully place a paper straw into the bottom of each bunny face if you would like to use them as Donut Pops. And voila, you are done and ready to par-tay…or eat!!!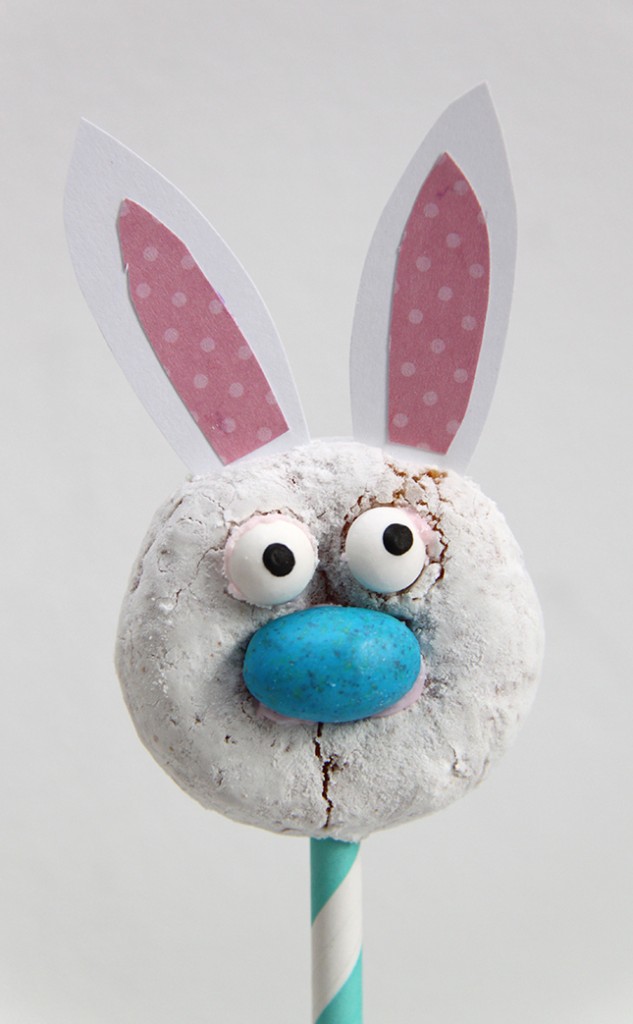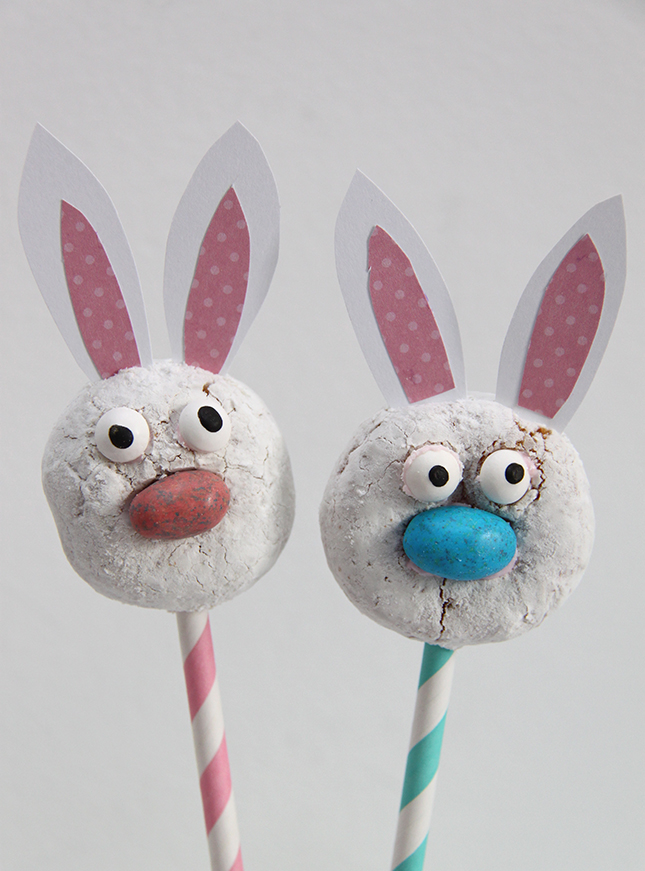 Super cute Easter fun for some super cute littles I know!!
Enjoy!
Love,
Maggie