For a fun twist on Bento lunches this time of year, I love using plastic easter eggs and filling them with little bits of yummy and fun foods for my kids to eat. These not only make a great lunch idea for the preschool set but also make great after school snacks for my older kids! They love coming home after a long day of school to one of these Easter Egg Bentos and nibbling on it while they do their homework!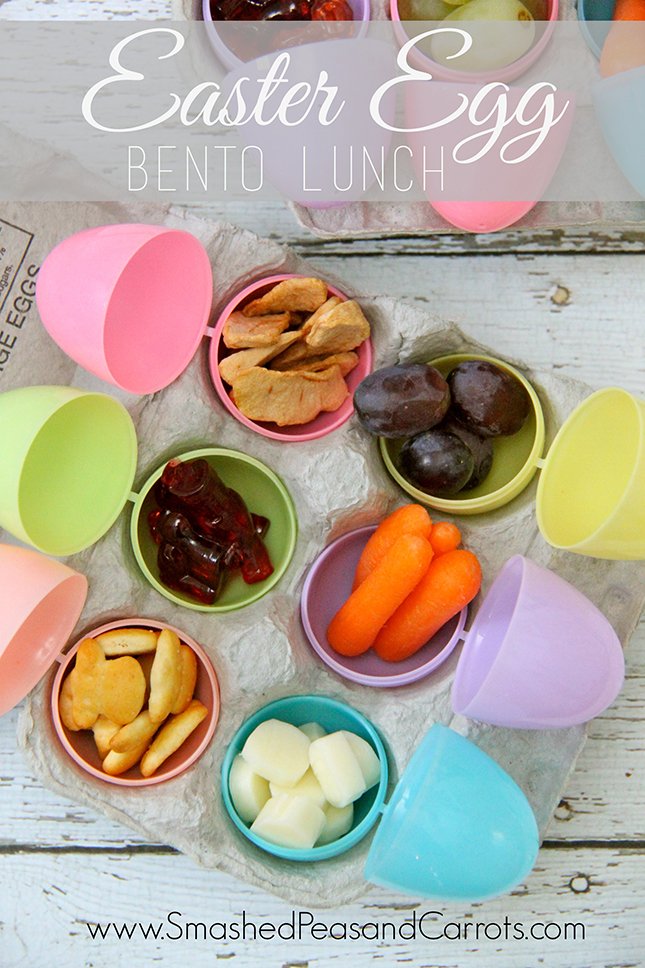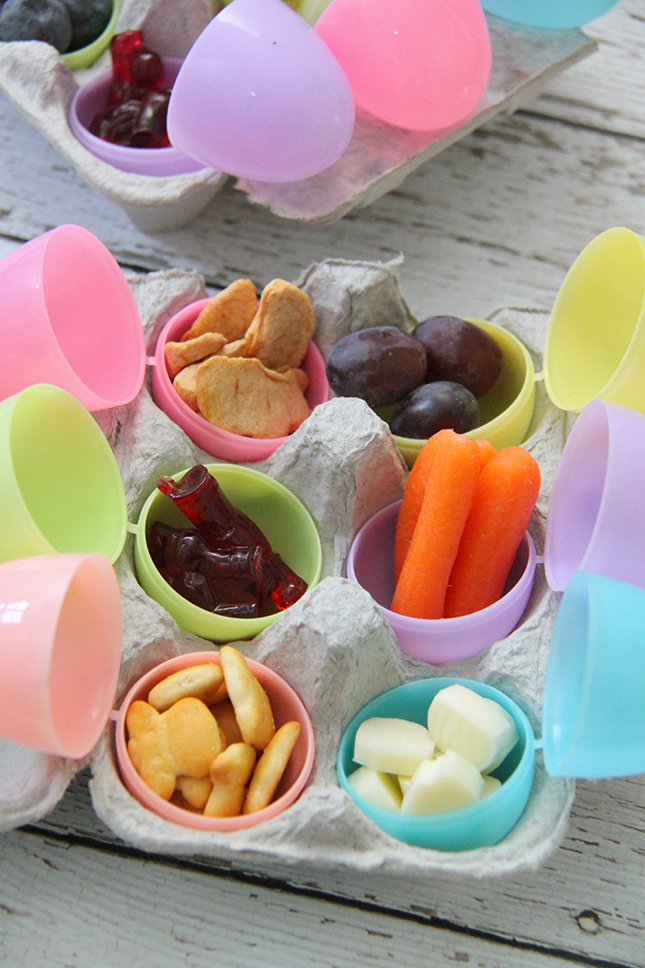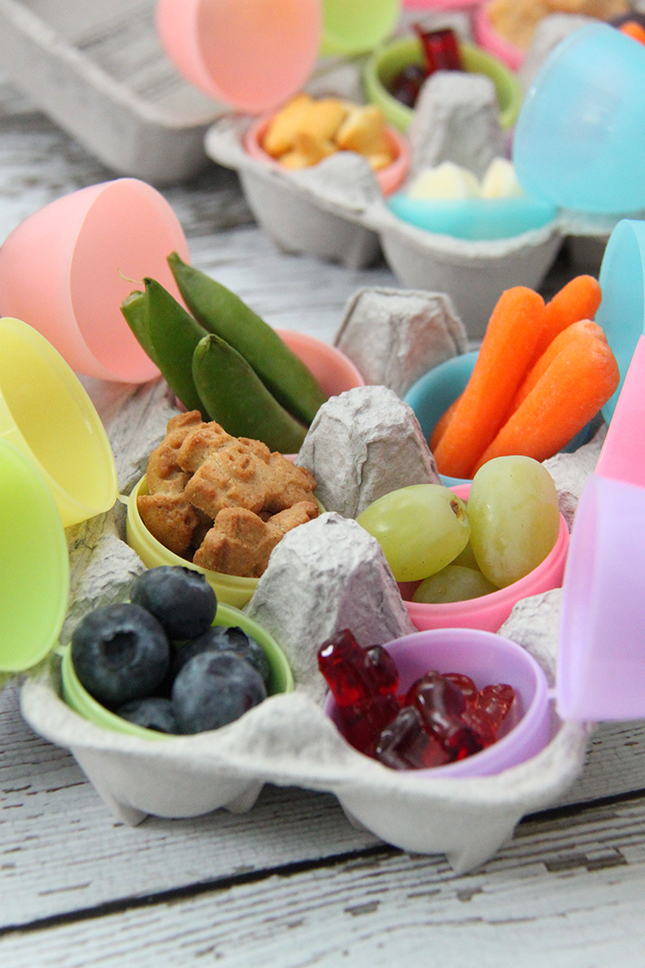 I love filling the eggs with fresh fruits and veggies although I try to use non-wet fruits/veggies as I am pretty sure that the eggs are not made out of BPA-free plastic. So be aware of what kinds of snacks you present in them or use a mini cupcake liner! I also love to use a variety of crunchy and chewy snacks like many of the new delicious and super kid-freindly Horizon products. Some of our favorites are their new Fruit Crunchers (organic dried apples) and of course what kid doesn't love fruit snacks?! I love that they are organic and their ingredient list is all words I can pronounce!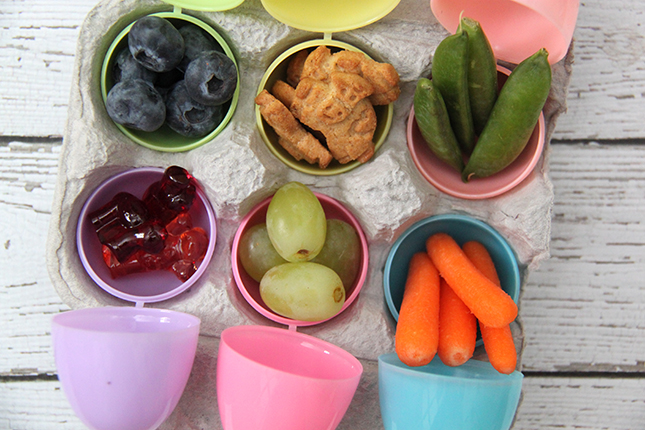 Some fun ideas for filling these snack eggs are…fresh blueberries and grapes, snap peas and baby carrots, and Horizon Honey Snack Grahams for a little crunch and their Fruit Snacks for a little chewy sweetness.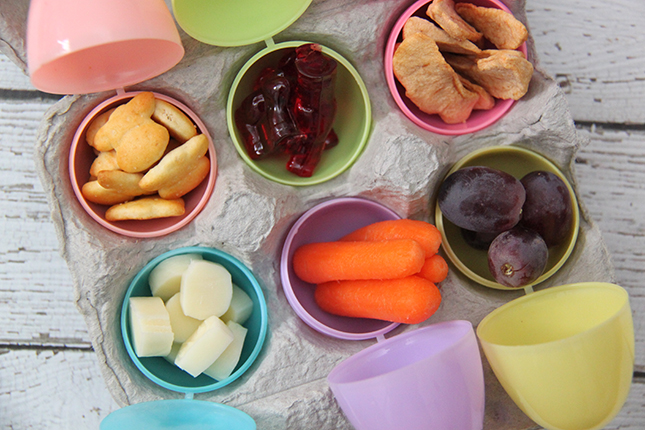 My kids also love little bites of string cheese and Horizon Original Snack Crackers, baby carrots, grapes, Horizon Fruit Snacks, and Horizon Fruit Crunchers. Really, the possibilities are endless!!!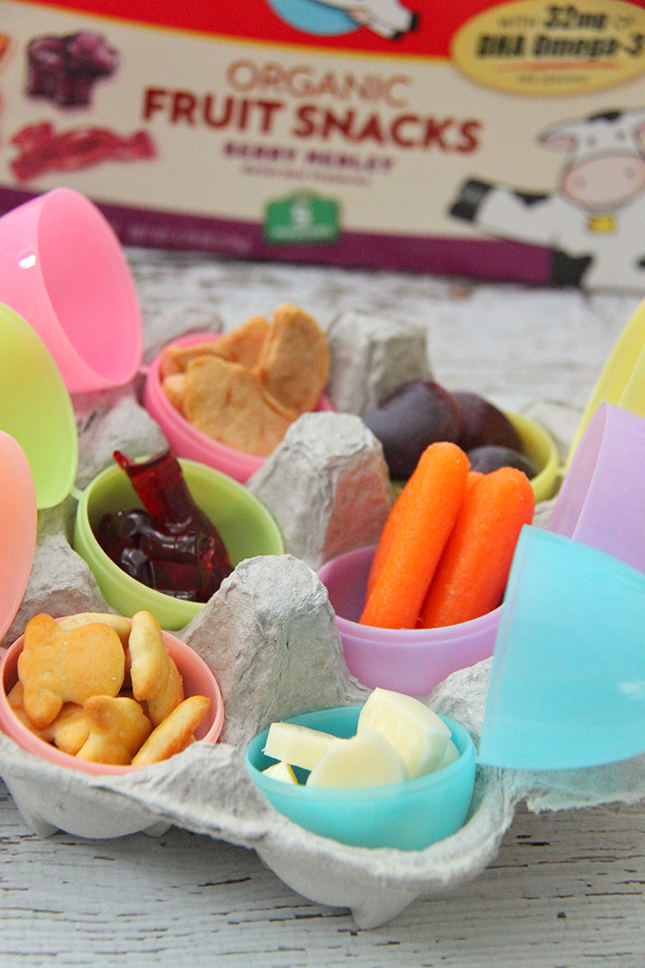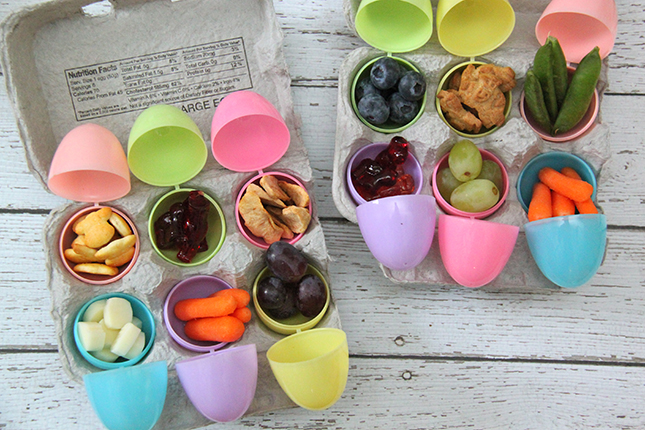 If you'd like to see more fun mealtime solutions for your family visit Horizon's Mealtime Solution's Pinterest Board. Follow Horizon on Facebook and Twitter to learn more!
Horizon has also introduced new Fruit Snacks!! Check them out here!
Thanks for stopping by today!
Love,
Maggie
*This is a sponsored conversation written by me on behalf of Horizon Organics. The opinions and text are all mine.