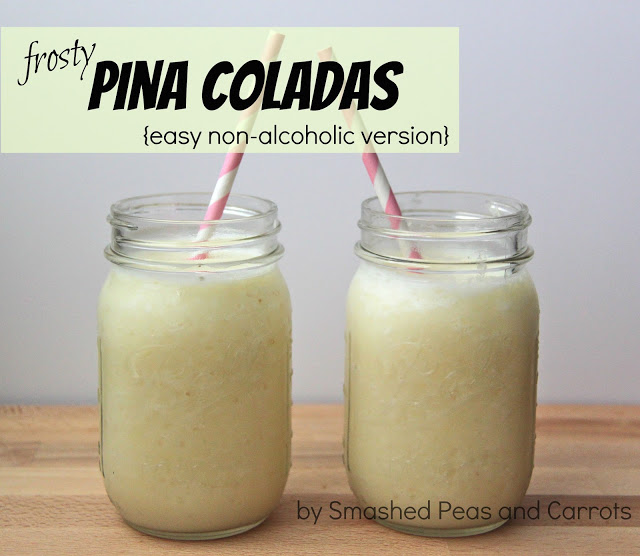 It's summertime and it's hot.  Like, real hot.  Like, 100 degrees hot.  Every. Single. Day.  And not that nice dry heat I always here about, no, here in Chicago we have that lovely humid, can't-take-a-breathe-cause-the-air-is-so-thick type of heat.  Ugh.  It makes me tired just thinking about it.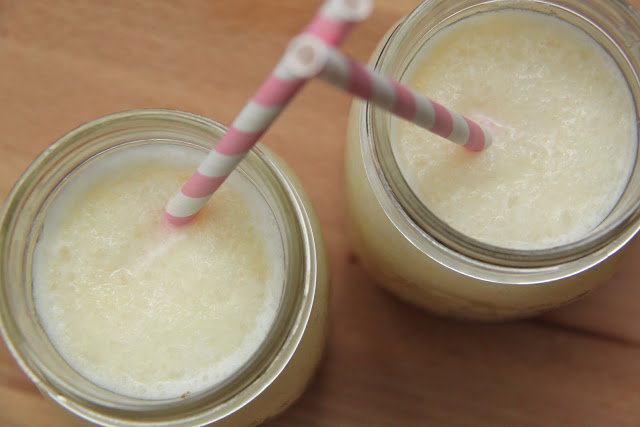 When it's freakin' hot outside you've got to increase your fluid intake.  Right?  But water is boring.  So let's make it fun by blending up some Pina Coladas.  Yeah, now we're talking.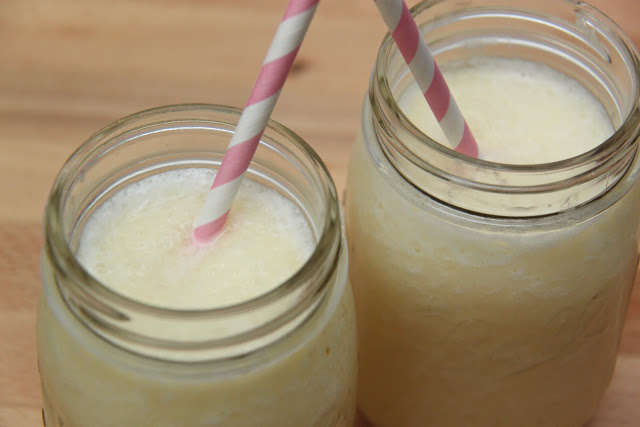 These are great anytime of day as this is the non-alcoholic version, although feel free to add in some rum after the kids go to bed.  You deserve it 🙂  Blend away and then enjoy on your porch while watching the sun set….my happy place.
Hold onto your hats peeps, you only need 3 ingredients to get to your happy place!
Easy Frosty Pina Coladas (non-alcoholic version)
Ingredients
1 20 oz can crushed pineapple with juice
⅔ cup real cream of coconut (not coconut milk!)
8 cups of ice
Instructions
Place all ingredients in a blender and mix together until well blended.
Pour into glasses and enjoy!
*May add alcohol to taste if desired.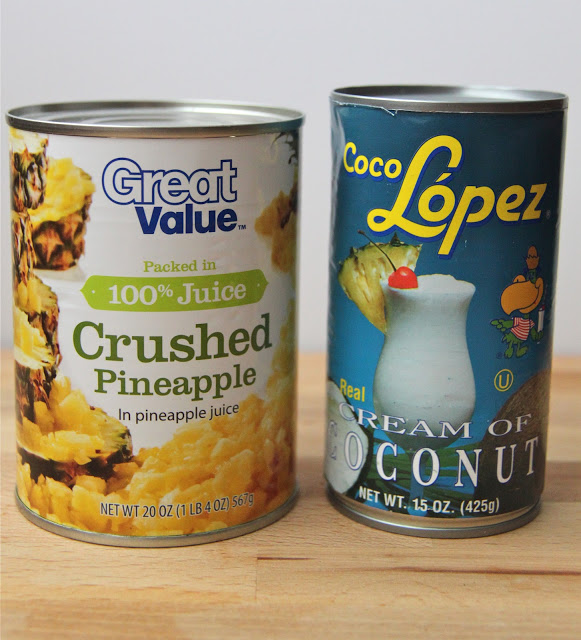 So simple…just a can of crushed pineapple with the juice and 2/3 cup real cream of coconut.  I love the Coco Lopez brand.  You will not want to use coconut milk, it's just not the same…sorry.  You can usually find Coco Lopez in the alcohol section of your grocery store.  You know, by the beer and the drink mixers…it's good stuff.  Know it.  Own it.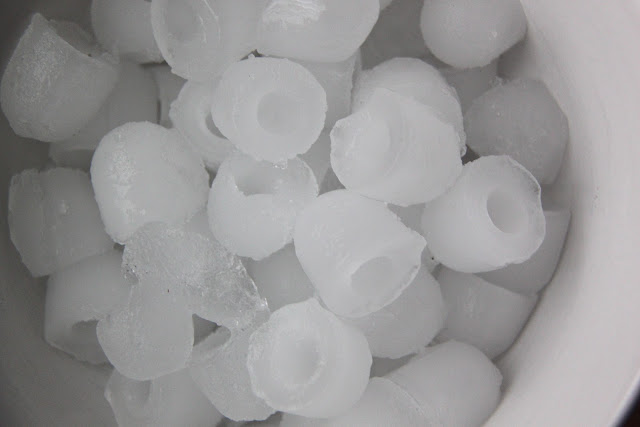 You will also need 8 cups of ice.  Now most blenders cannot handle this much ice plus the ingredients so I usually split the ingredients list in half and make it in two batches.
Ice, crushed pineapple, Coco Lopez, blend, pour, repeat, enjoy!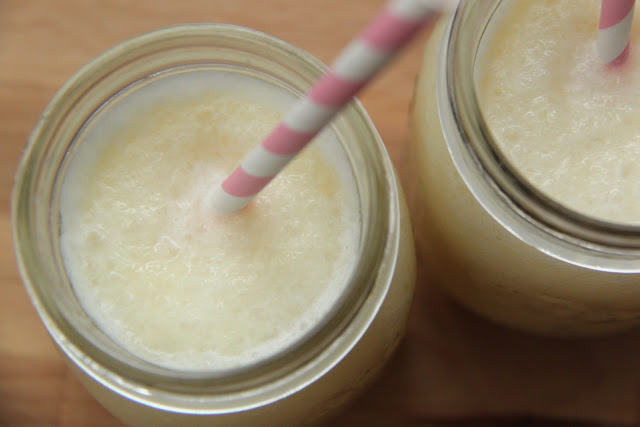 Perfect for your next momma's night in…especially if you or someone you know if pregnant or breastfeeding 😉  Or how about a baby shower…bridal shower…BBQ…or just for funsies!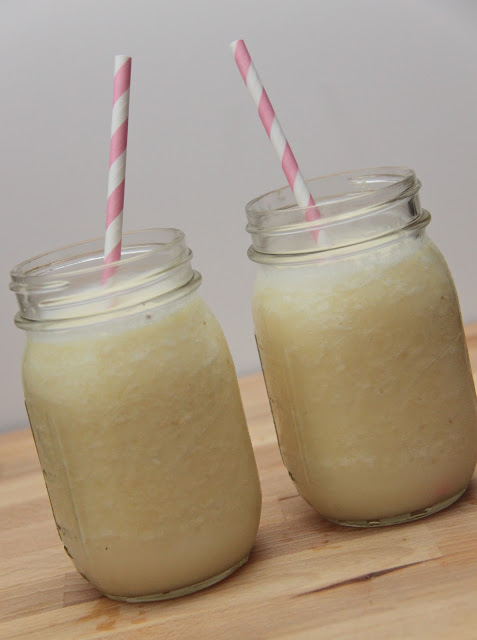 Thanks for stopping by today!
XOXO,