I am super excited to share with you my review of Easy Lunchboxes today! Y'all know my family's love of bento lunches and fun containers to keep them in…I am always on the lookout for great containers to add to our ever-growing collection. Heck, with 4 little ones, we need a lot of containers to keep in rotation especially on the off chance (which seems to happen weekly around here!) I didn't have time to clean out a lunchbox or two, I have more ready to go for the next day!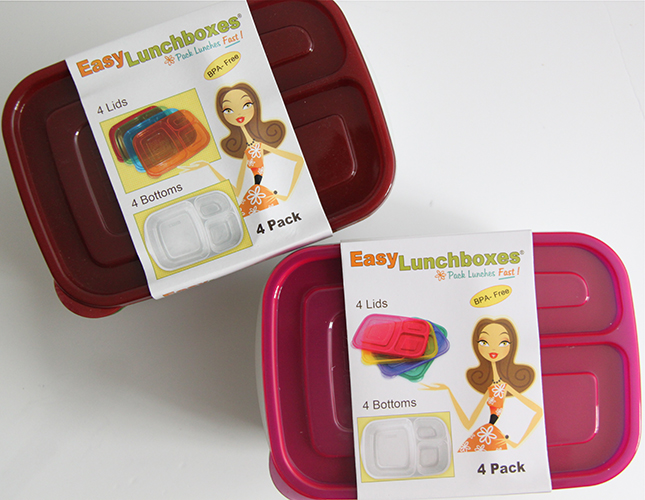 A few things to note about  Easy Lunchboxes are the following:
BPA-free
Dishwasher, microwave, freezer, and fridge safe
Easy open lid design-perfect for little hands
NOT leakproof. NOT for liquids
Sturdy and reusable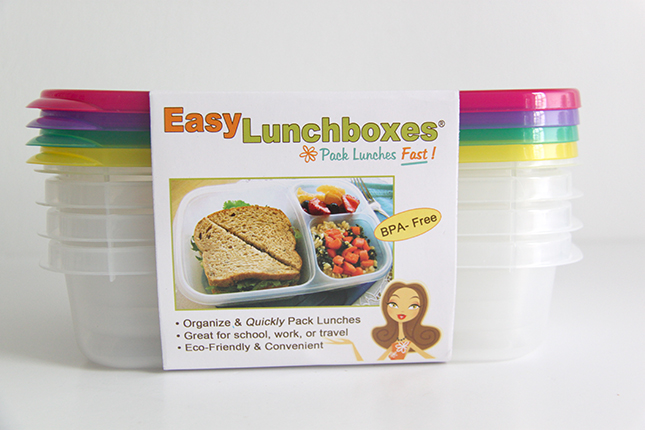 Now many of you know that we love our Ziploc Divided Containers and that they are currently being discontinued by Ziploc. I knew once our Ziplocs wore out and needed to be recycled we would need a good replacement. So what's a girl to do? Well, enter in Easy Lunchboxes! Ummm, oh my! These are great! Okay. Here are a few side by side comparisons for you…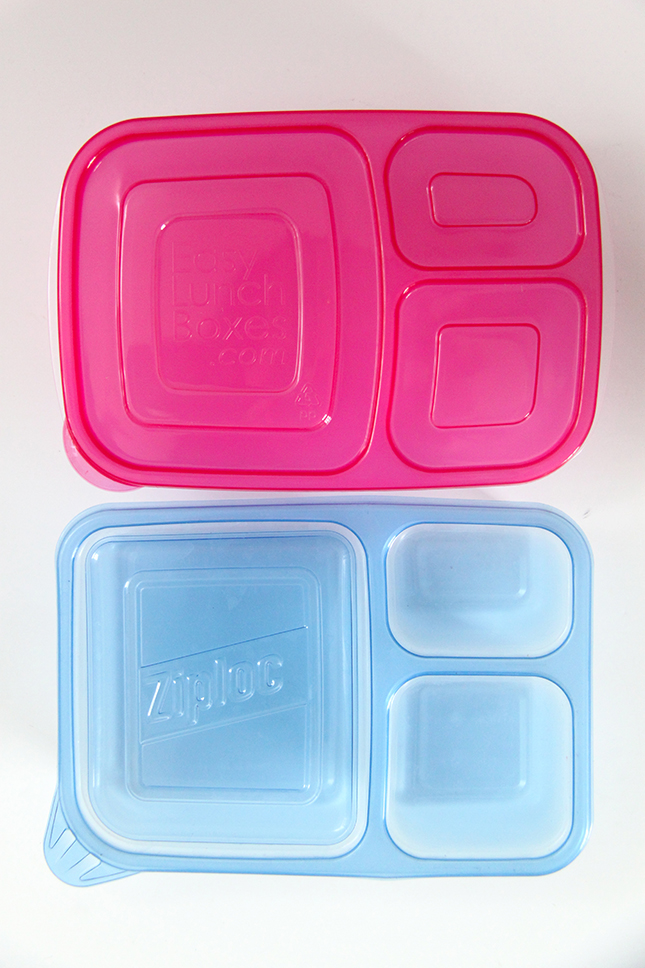 You can see just from the overhead view that they are both very similar in size. Actually, the Easy Lunchbox lid is slightly smaller, having a nicer more rounded look to it which I found to fit a bit better in my littles' lunch boxes.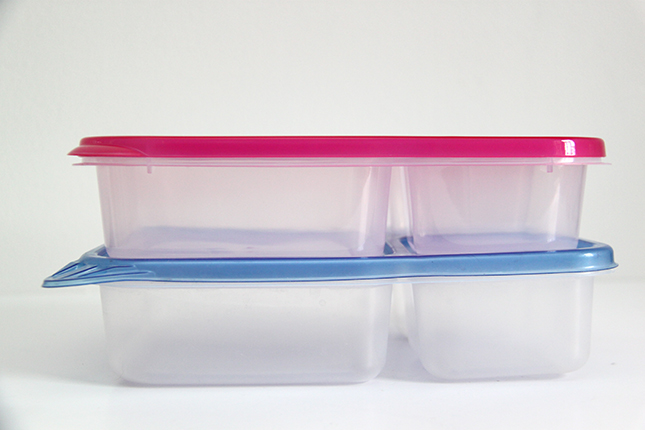 A side by side view here will show you they are pretty much the same depth too. You can see clearly that the Ziploc container's lid is definitely larger and sticks out more.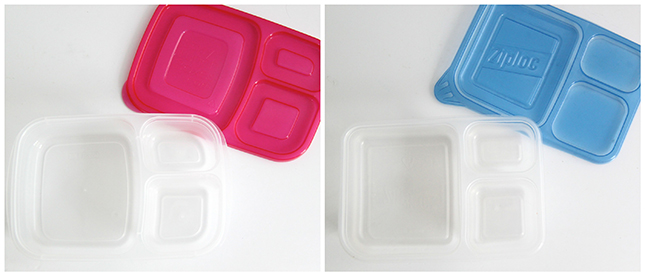 The food compartments are very similar in size too. And again, the Easy Lunchboxes compartments were just a touch more rounded as well as you can see in the picture above. What I noticed most about the containers in general is that the Easy Lunchboxes were much sturdier than the Ziplocs. The Ziploc containers are definitely more of a bendy plastic, not flimsy, just bendy which I actually like because I can stuff a cup of fruit (like the mandarin oranges in juice) in the bigger of the two side compartments where as I cannot do that with the Easy Lunchbox…just a thing I noticed! I would constantly read that Ziploc containers would warp in the dishwasher because they were made of a more bendy and flexible plastic but to be honest, mine get washed in there a couple times a week and I've never had a warping issue. So I say that both of these are great in the dishwasher as I've also washed my Easy Lunchboxes in there on a weekly basis too with no issues at all!
Another difference between the two is the seal of the lid. The Ziploc are leakproof so the seal is tight and very fitted. The Easy Lunchboxes are fitted but not tight and therefore not leakproof (which is stated a million times on their website but I thought I would state it one more time for good measure.) The reason for the non-leakproof lid is so that even the tiniest of hands can open the container with ease. Now, none of my children have issues opening the Ziplocs but if your child has some motor issues you would for sure love the Easy Lunchboxes as they are truly really great for all kids and all levels of hand/finger dexterity!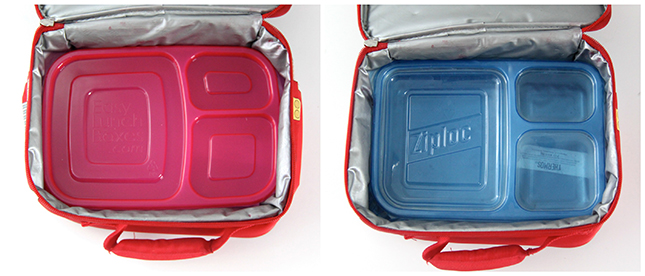 Here is a look at both containers in my son's lunchbox which is a smaller lunchbox than my daughter's. They both fit well but I have to say I really like that curved lid of the Easy Lunchbox. It is just fits in so nicely whereas I definitely have to wiggle the Ziploc one in!
Now, if you are worried about spillage from the lunch container being on it's side with a regular lunch box you can buy a cooler bag from the Easy Lunchbox site so that the container stays upright. You can fit up to three containers in this bag plus there is still room for a few freezer packs which is super awesome for things like a trip to the zoo or a lunch at the park!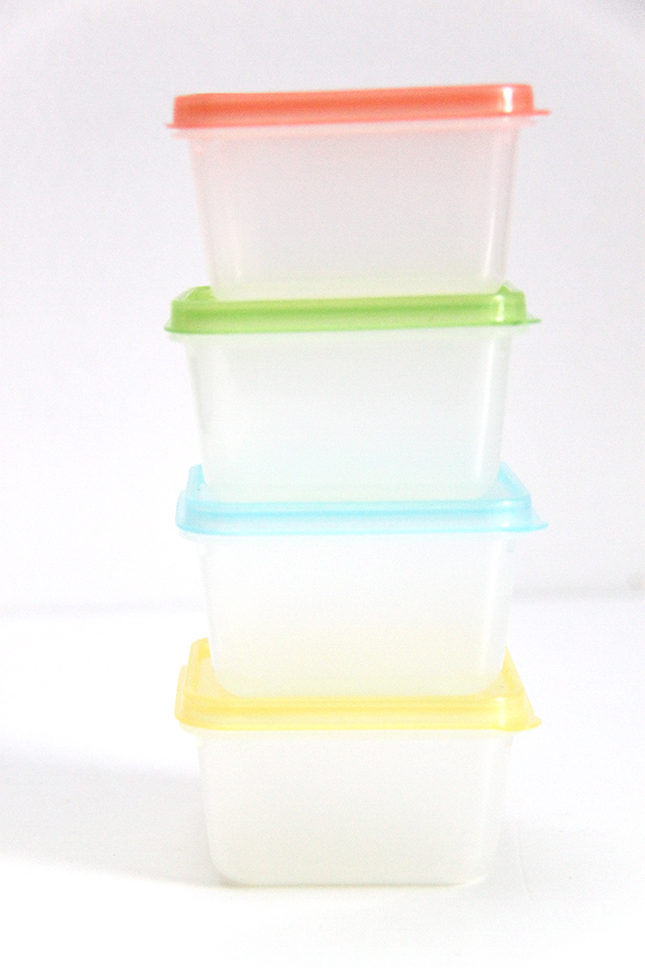 Now the great mom and CEO that Kelly Lester is, she heard her peeps talking on and on about the leaking and designed these wonderful dipping containers called Mini Dippers that ARE leakproof and fit right inside the Easy Lunchboxes. So for those of you that worry about the leaking and mess, you will love these! You get 8 in a pack and they fit so cleverly inside.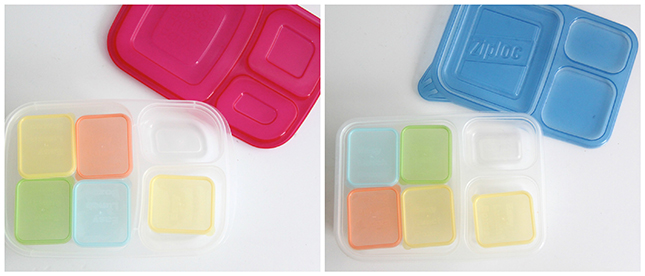 I actually tried to see how many I could get in a container and well, the answer is FIVE! Awesome! The lid fits right over top too, no worrying about that seal now!
During the last few weeks we have been using Easy Lunchboxes these are a few things I discovered…
You will want to place any soft, wet kinda fruit in a Mini Dipper. I'm talking blackberries, blueberries, raspberries, kiwi, etc. They will leak sweat some of that water and it will leak! I found that if I used Press 'n Seal wrap to seal off the section with the fruit there would be NO leaking. Awesome, right?! And to top it off it doesn't hinder the lid from sealing around the rest of the container!
Yogurt, salsa, pizza sauce, hummus…all go in a Mini Dipper…or you will need to press n' seal that section off.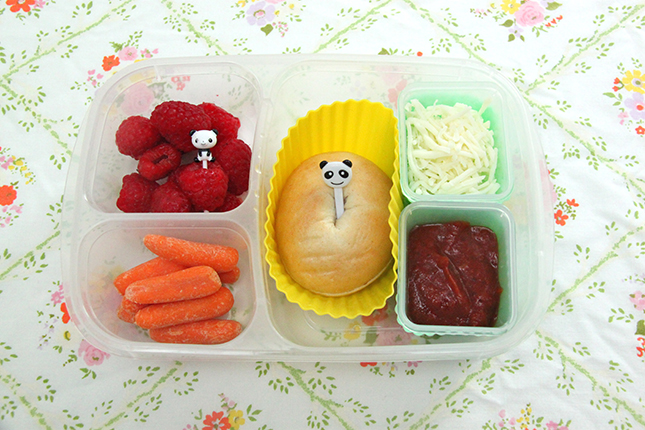 Also, Mini Dippers fit perfectly in silicon baking cups as per my example above. That way you can still try to make your lunches have a cute touch of color to them!
So my final review would be that we really like Easy Lunchboxes! Hooray!!!! The perfect alternative to the Ziploc Divided Containers! If you have at all been hesitant to try out Easy Lunchboxes I hope that this review has helped you to overcome your fear! They are great! I love that there are lots of color options with the lids, that they have the mini dippers that are leakproof, and that the cooler bags help to keep your kids carrying their lunch upright!
If you would like to win a set of Easy Lunchboxes and a Cooler Bag you can enter the giveaway via the widget below or by clicking HERE now!
US Residents Only!
Good Luck,
Maggie