This Elf Movie Spaghetti Recipe Gift Idea is just perfect for gifting to friends and family this holiday season. It makes the perfect Family Movie night gift box!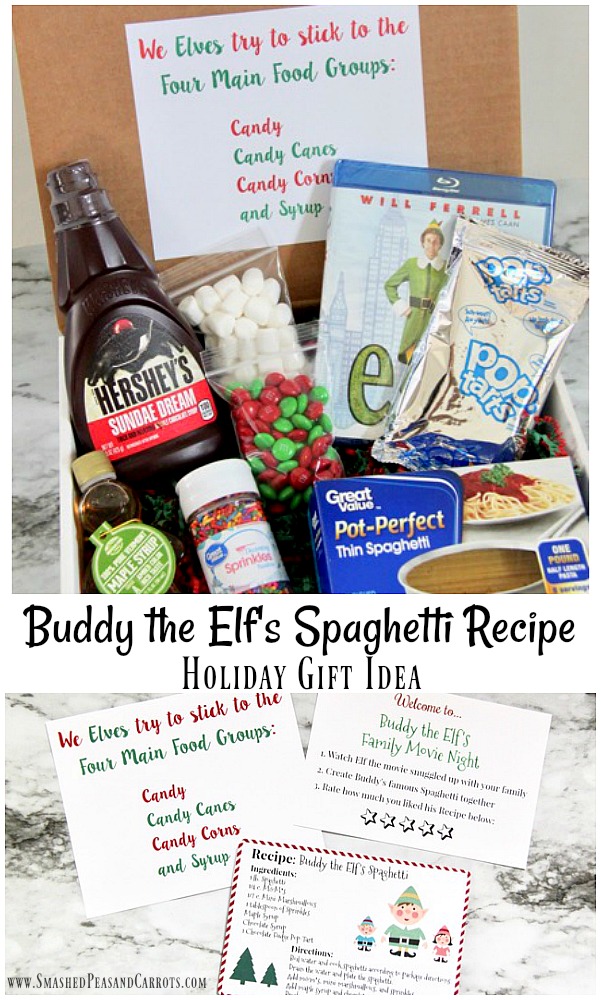 If you love the movie Elf as much as I do, then you will get this gift idea right away! I thought this would be such a fun idea to send out to our little cousins for the holidays (minus our little baby cuz of course!) They could watch the movie with their family and then, if they were feeling adventurous, they could make Buddy's famous spaghetti recipe and dare I say…give it a try! And of course if adventure is not you middle name, then you can just eat the components to the meal separately, and at different times, so as to avoid a possible tummy ache! 😉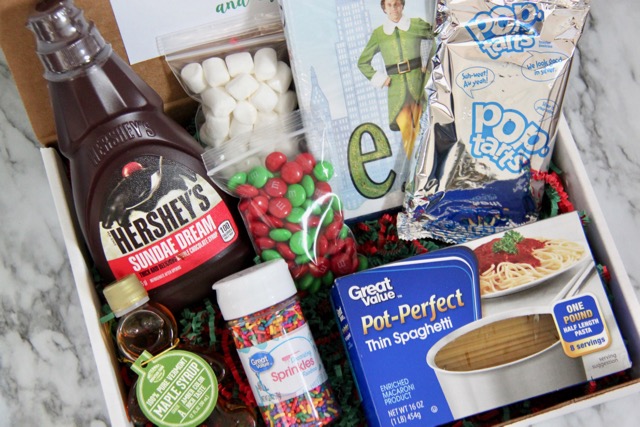 Elf Movie Spaghetti Recipe Gift Idea
I love gifting holiday movies to family for Christmas gifts. If you remember, last year I did a Rudolph the Red-Nosed Reindeer theme. This year, Elf just spoke to me! I thought it would be hilarious to package up the ingredients to Buddy the Elf's spaghetti from that famous scene (see it here!) where Will Ferrell (who plays Buddy) eats spaghetti with maple syrup, chocolate syrup, sprinkles, marshmallows, and m&ms…and of course pop-tarts!…for a sort of Buddy the Elf Spaghetti Challenge.
I remember the first time I ever saw Elf…that scene was so disgusting…yet I laugh every time I watch it!!!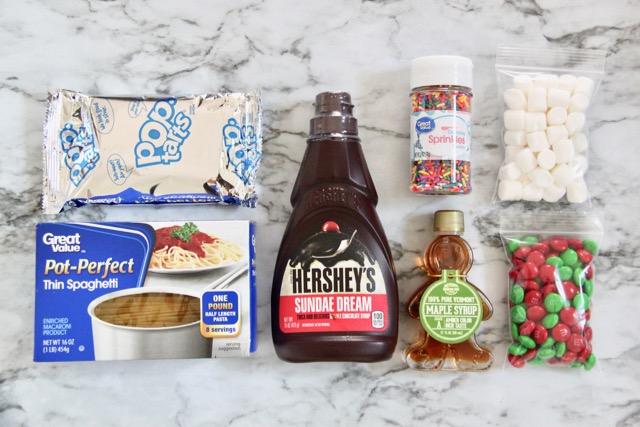 To make your own Buddy the Elf's Family Movie Night Box you will need the following:
1 Box of Spaghetti
Chocolate Syrup
Maple Syrup
Chocolate Fudge Pop Tarts
Sprinkles
M&Ms
Mini Marshmallows

I made a few fun printables to add to the packages…
Buddy the Elf's Spaghetti Recipe Card
A Welcome/Recipe Review Card
A favorite Buddy quote to decorate the box

You can click on the image above to save it to your desktop or downlowd the Recipe card here:
Buddy the Elf's Spaghetti Recipe 
I printed everything on heavy white card stock too!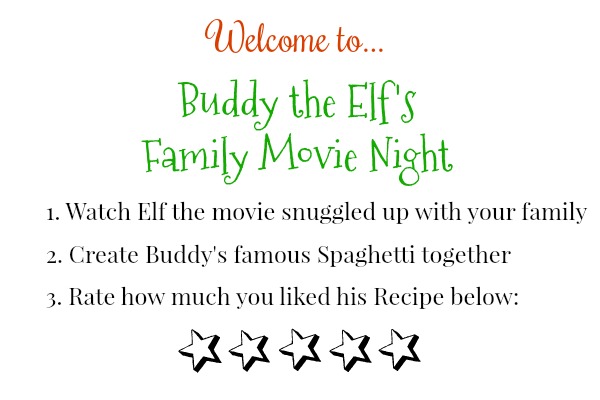 Click the image or here to download the Welcome Card: Buddy's Spaghetti Recipe Review
and click here for the Buddy Quote: Four Main Food Groups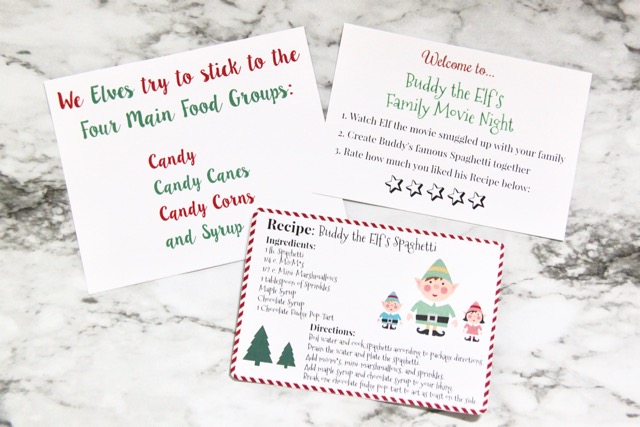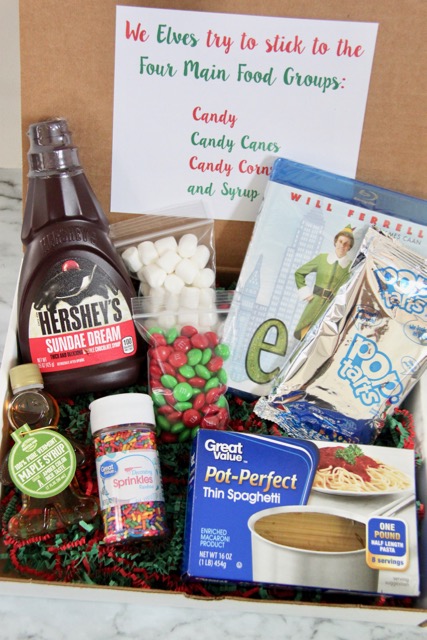 Then just package all your goodies up nice and snug along with your printed cards and you are ready to send off your gift!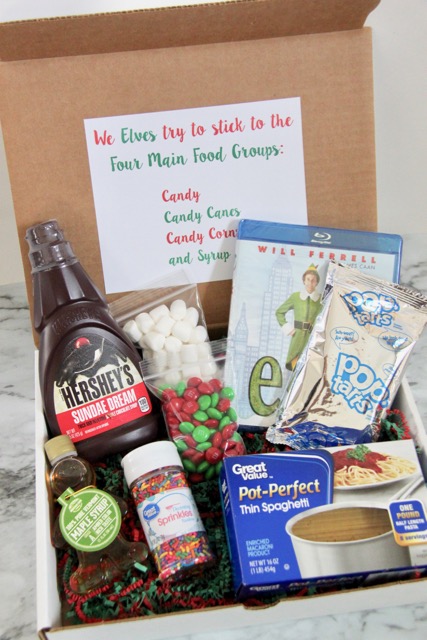 For more delicious and easy recipes and craft ideas please LIKE Smashed Peas and Carrots on Facebook or follow me on Instagram or Pinterest for more great ideas! And if you like this, you may enjoy these posts as well!
• Rudolph the Red Nosed Reindeer Family Movie Night
• Frosty the Snowman Popcorn Mix
Thanks for stopping by today!
Love,
Maggie