Here is another fun idea for an EOS lip balm free printable that you could give to anyone you would like to say thank you to…think teachers, coaches, friends, really anyone! Who doesn't love these fun little EOS lip balms. The lemon ones also smell super yummy so if anything get them for that!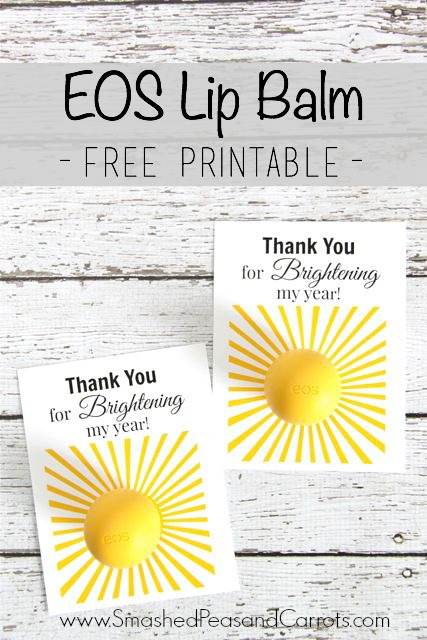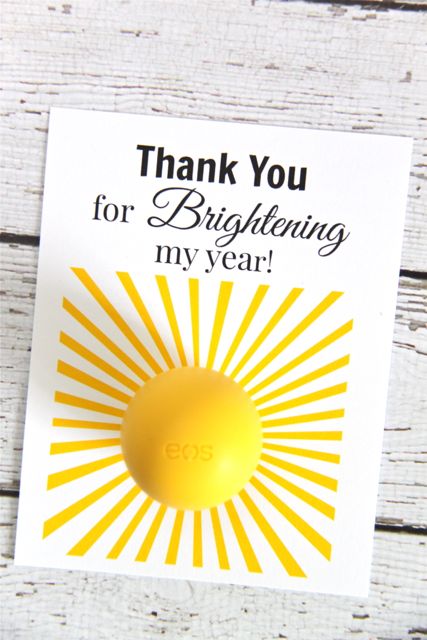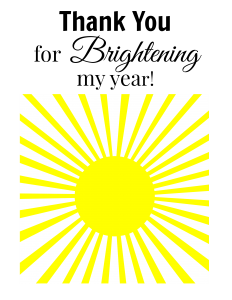 Like many of my other printables, this one prints four to a page. Just use a heavy white card stock and print away! If you only need one, you can click on the image above. And if you aren't into cutting out the little suns in the center just use glue dots and glue the flat side of the EOS lip balm to the sun instead! It still looks great!
You can find the printable here: Thank You For Brightening My Year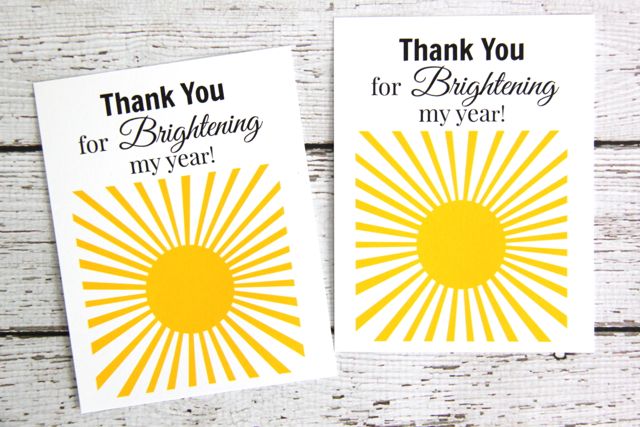 We made a bunch of these to hand out over the next few weeks. My littles are super excited at the prospect of delivering happy mail for days on end. I have to admit, I am too! I just love brightening up other's days with a small and simple gift 🙂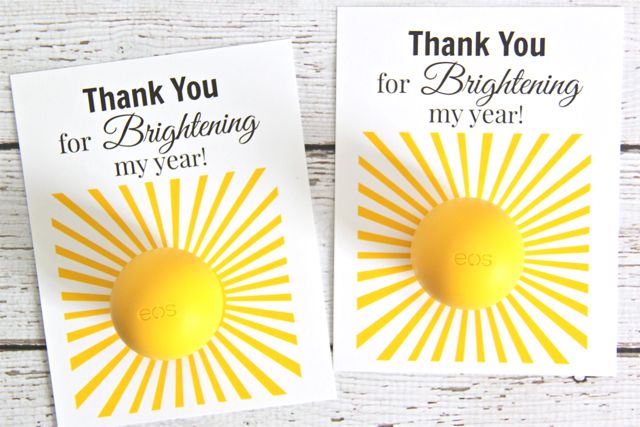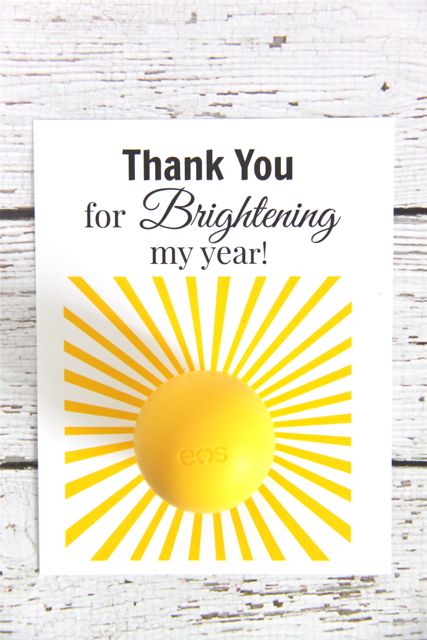 I hope you enjoy this printable and have fun shining some light on others!
Thank you so much for stopping by today, I truly appreciate it.
Love,
Maggie