This is the last set of class Valentine's that I made for my little ones, phew! I got them all done, the kids have signed their names to them, and everyone is ready to hand them out at their class parties on Friday. These ones are so simple to put together and very handy as I know for a fact that pencils are one of the most often used and lost school items we buy! We could always use more pencils in this house, seriously, where do they all go!?! These printables say, "Valentine, You are all WRITE with me!" har har! I love a good pun!!!!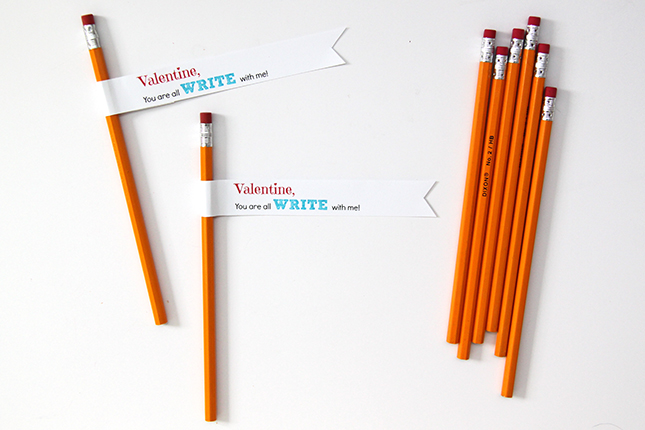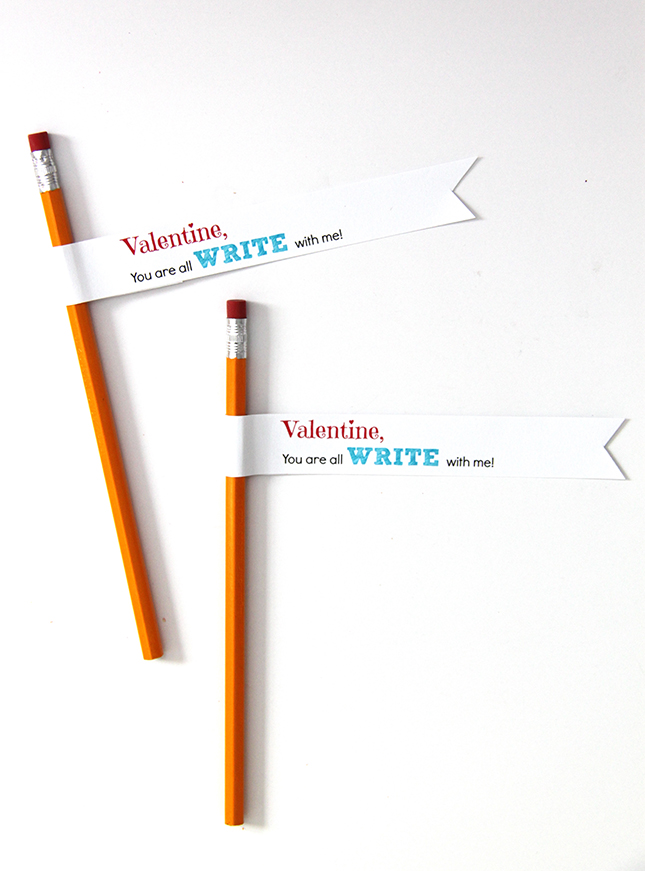 I fit 8 flags to an 8.5 x 11 inch page. All you need to do is print it out on white card stock and then cut them apart. I also cut a triangle out of each (right) end to make 'em a bit fancier but you don't even have to do that! Then just fold over the left side of the paper around the top of a pencil, grab a glue stick, and press together!
You can get the FREE printable here: Valentine, You are all WRITE with me!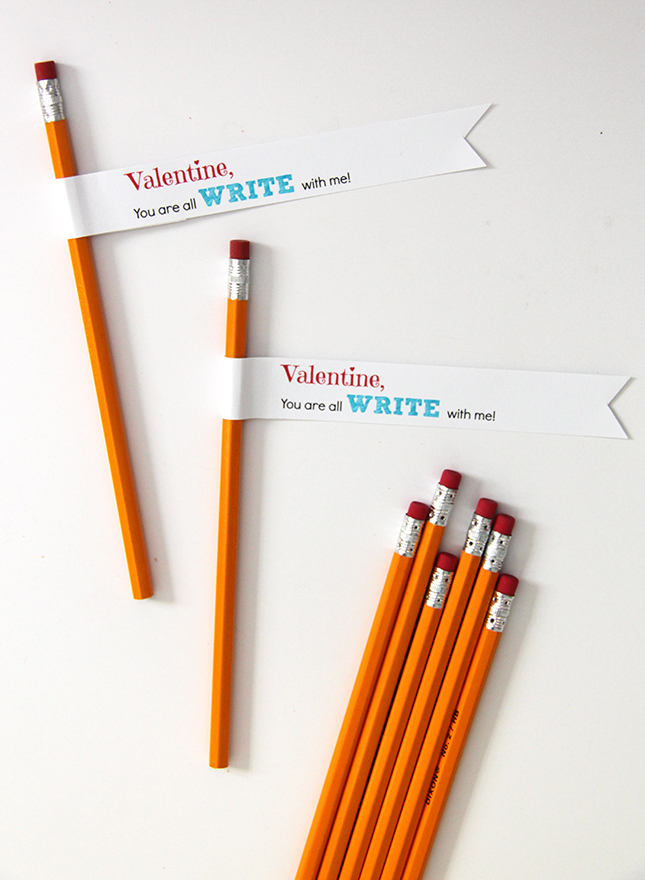 Hope you have a happy Valentine's day!!!!
Thanks for stopping by today, I really appreciate your readership!
Love,
Maggie