Have you guys started thinking about Valentine's Day yet? It's less than a month away! How the heck is January almost over, already, so crazy!! So last week a sweet friend asked me to create a fun printable Valentine's card for one of her little ones this year and I thought I would share them with you too, I mean, what kind of friend would I be without sharing the love? 🙂 I made this Free Spec-tacular Valentine Card Printable to go along with a pair of those fun nerd glasses that you can find everywhere these days. I actually think this may be one of my favorite Free Valentine Printables I've created yet, I am loving the ombre shades of pink I added going across the whole card!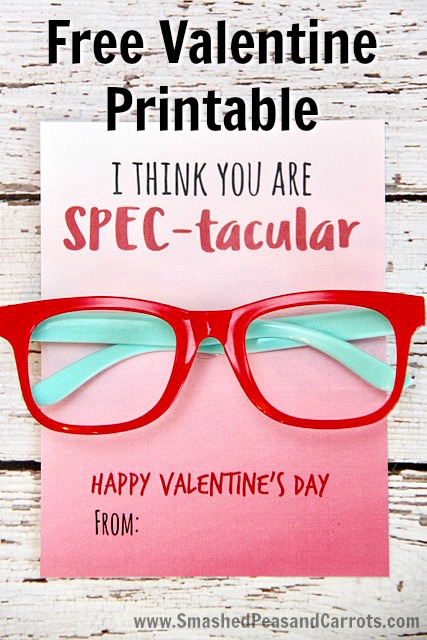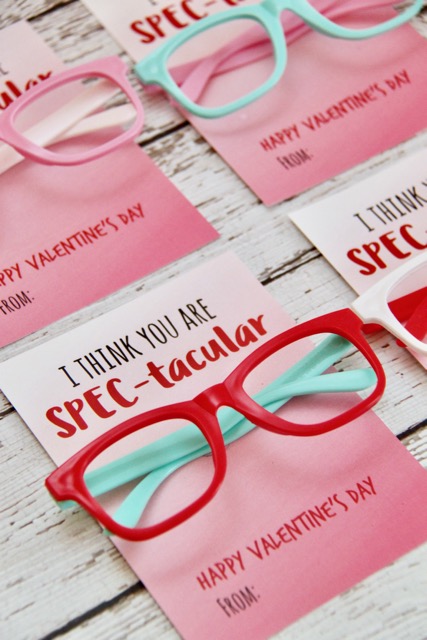 I created these cards so that you can print them right to an 8.5 x 11 inch piece of paper. I always love using a heavy card stock as I think it holds up best to children bringing a bag of them to school to hand out at their Valentine's parties! You can buy similar Plastic Nerd Glasses here too! I attached the glasses to the cards with these adhesive glue dots but you could also punch holes and tie them on with some twine.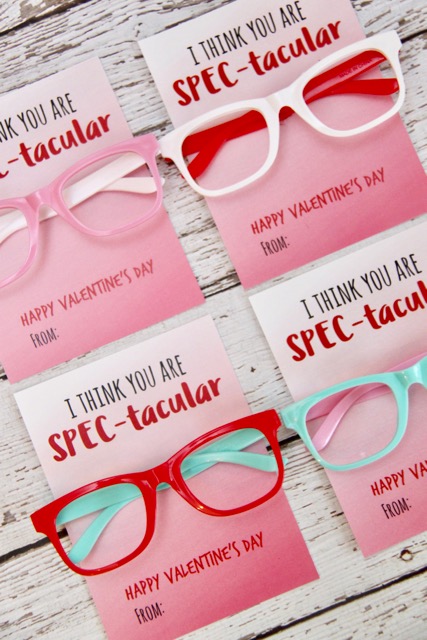 And just and FIY, if you aren't into printing things off at home, you can send the PDF image to Office Depot and they will print them out for you for about $0.65 a sheet.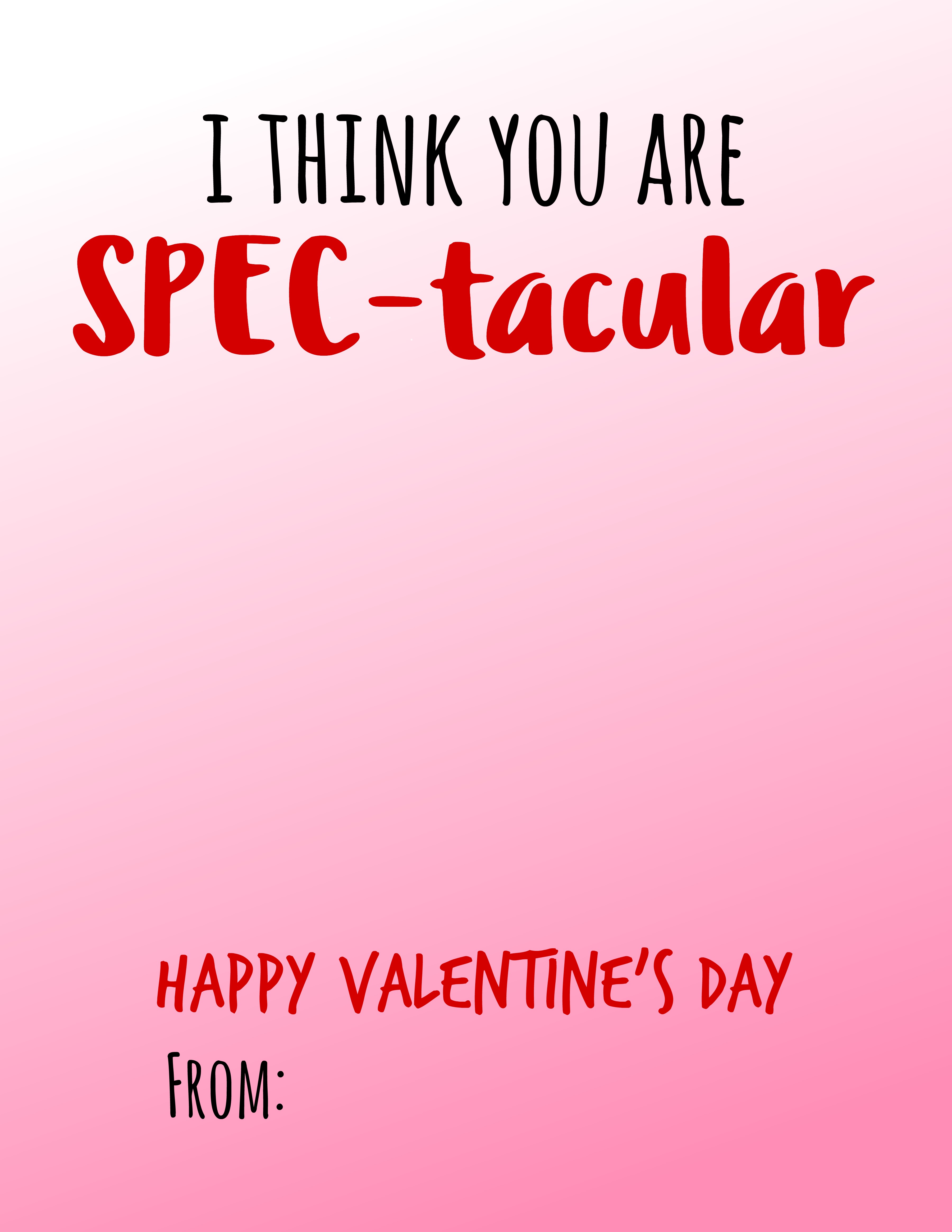 Free Spec-tacular Valentine Card Printable
To print these off, just click the image above and save it to your computer if you would like to increase or decrease the size to your liking or you can click the link which is the four cards already sized to an 8.5 x 11 inch sheet: I Think You Are Spec-tacular Valentine
If you would like this idea, you may like my other  Valentine Printable Card Ideas like our You Make My Heart Sing Valentine Card Printable, Valentine, You Blow Me Away, or our Valentine, You Take My Breath Away!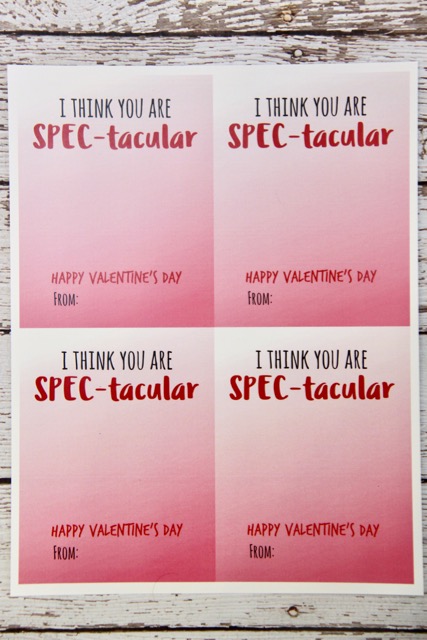 Then just cut the cards out and attach the glasses…easy peasy lemon squeezy!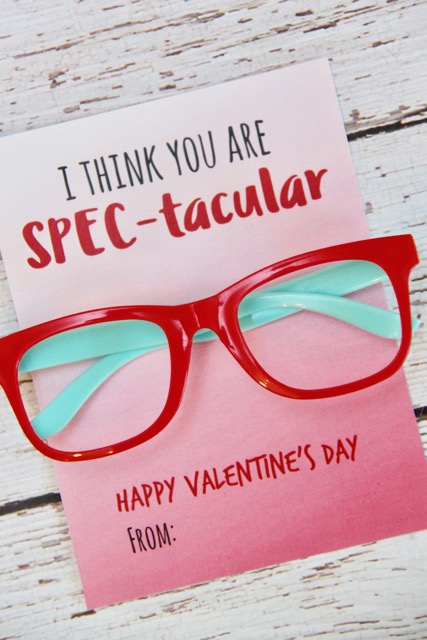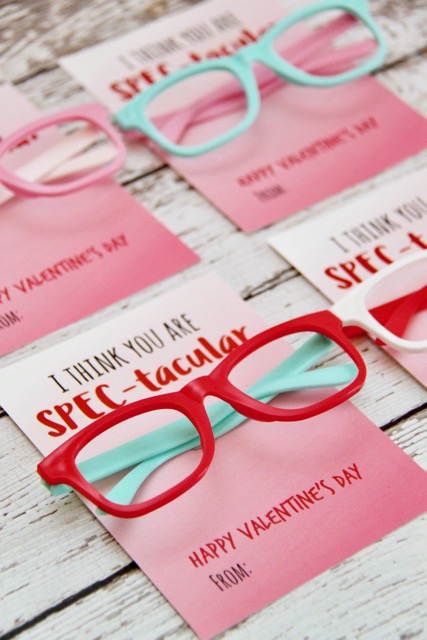 Super cute, right?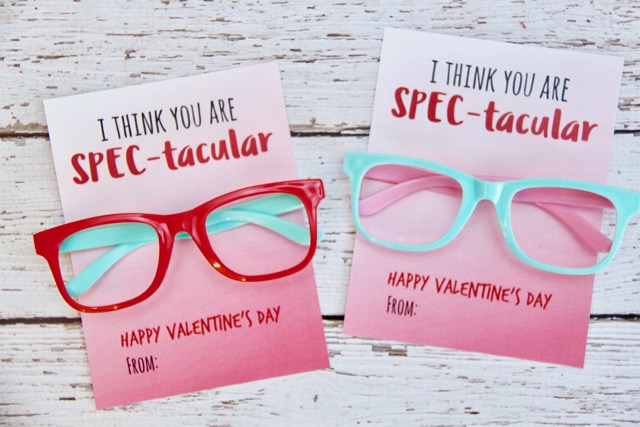 I hope these cute Free Spec-tacular Valentine Card Printable make their way into your children's valentine parties this year! Gotta love those little plastic glasses!
For more easy recipes, crafts, tips and tricks please LIKE Smashed Peas and Carrots on Facebook or follow me on Instagram or Pinterest for more great ideas! Thanks for stopping by today!
Love, Maggie