Every year around this time I get a little overly excited about all the super cute pink and red candy decor in stores. I buy them up and hoard them like a crazy lady taking in stray cats. We have so much fun making things with them…and then of course eating what we made with them, haha. We typically use graham crackers and frosting (or if I can remember I will buy a clearance Gingerbread house…you can see what we created with it on my Instagram feed HERE!) and we make a decked out Love Shack…or House of Love…or Valentine-y Home with them. The kids have so much messy fun! This year I thought I would make a some Build Your Own Valentine Home Kits to give to a few sweet friends, cause why not spread the love!!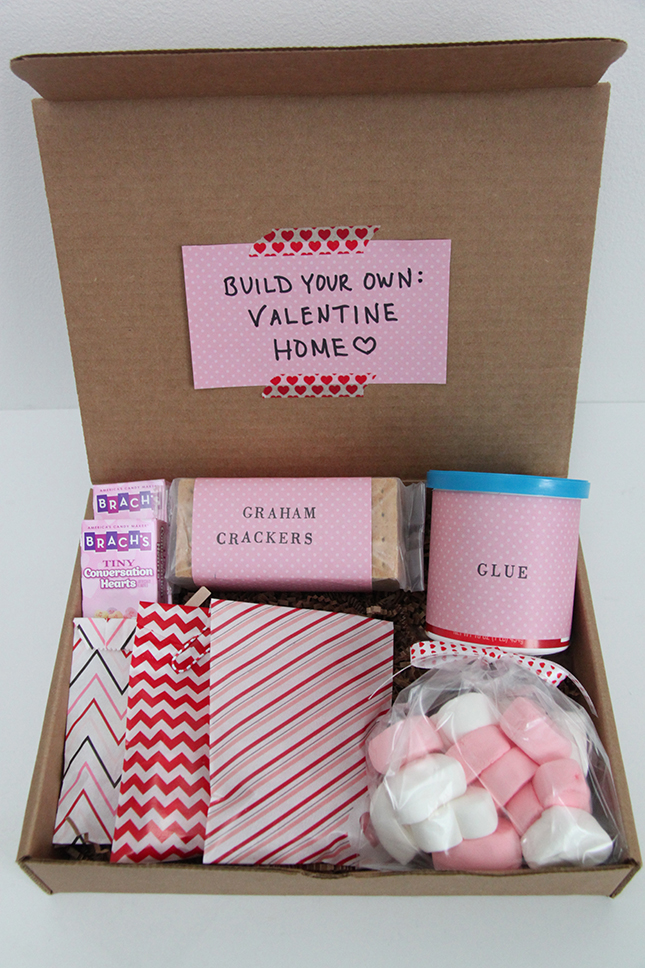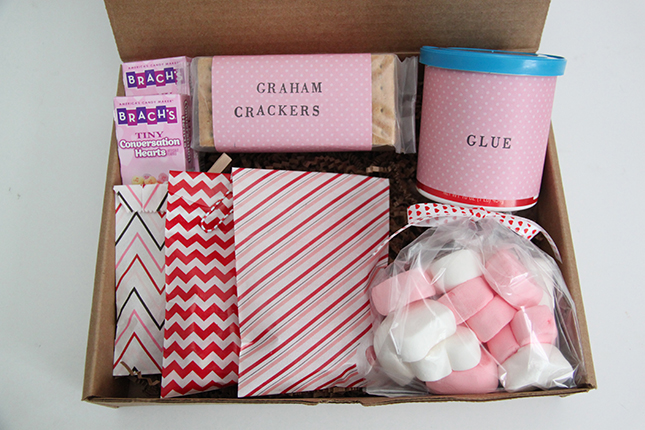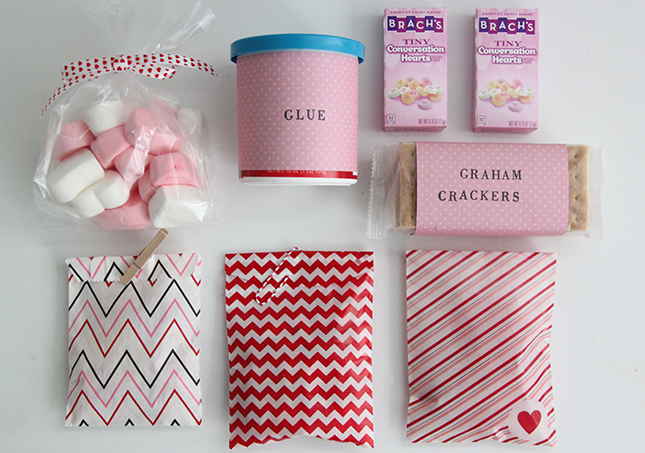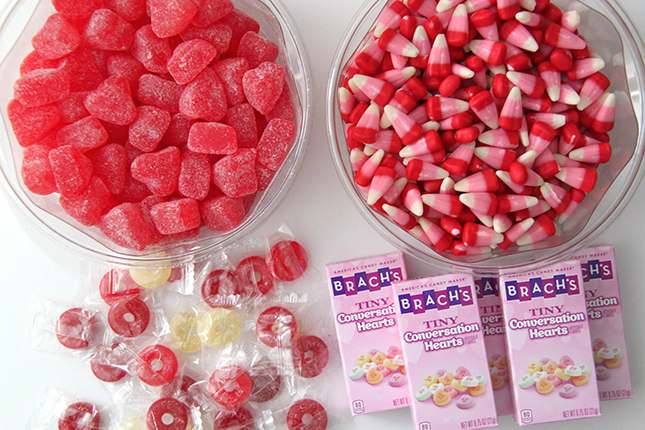 To make your own kit, you will need as many pink and red candies as you can muster. Conversation heart, which are plentiful this time of year, also work super well!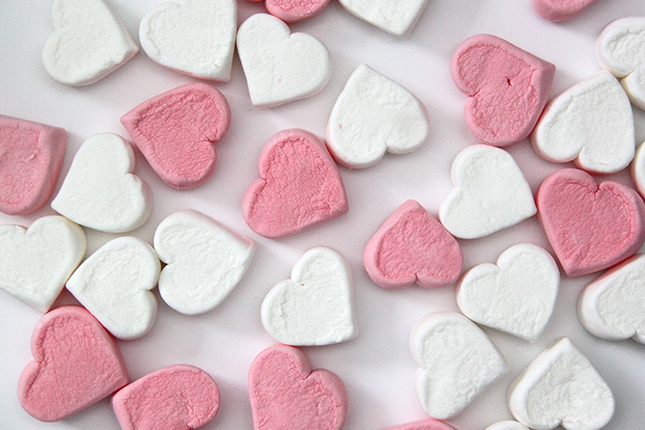 I even think pink and white heart-shaped marshmallows work most excellently as roof shingles. Really, if you can decorate with it, you are gold.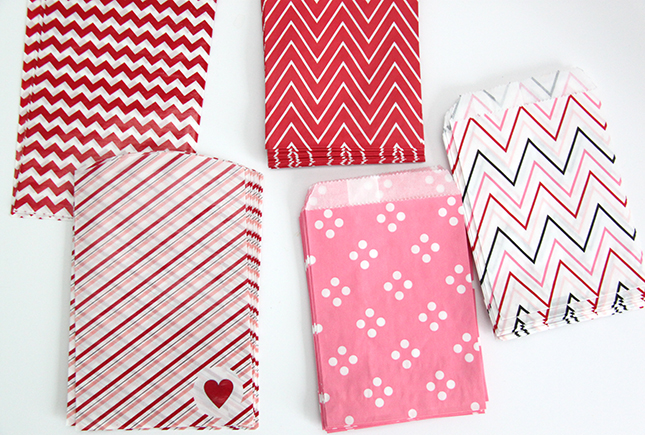 Then find yourself some cute little paper bags…or food-safe plastic bags…to place your candy decorations in for gifting.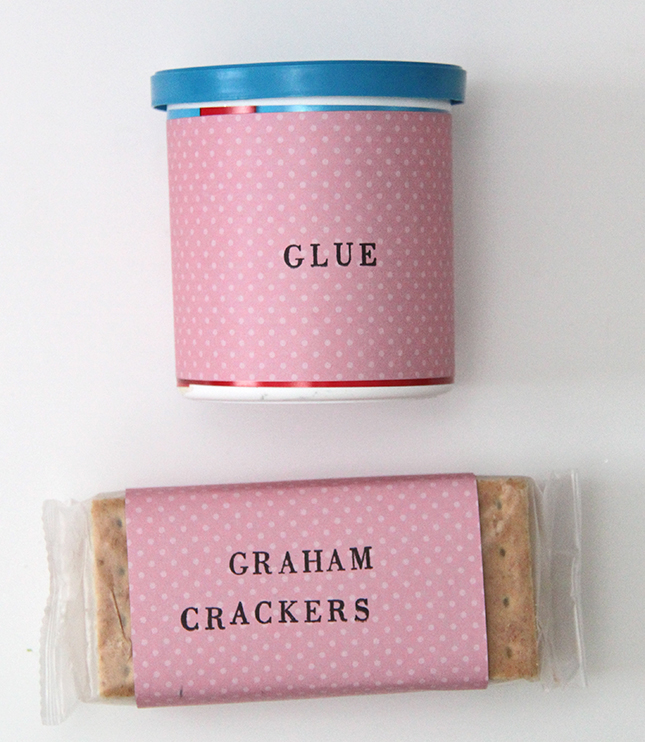 I added a sleeve of Graham Crackers and a can of white frosting (the Glue!) to each kit too…basically, everything they would need to make their own little happy heart homes is included!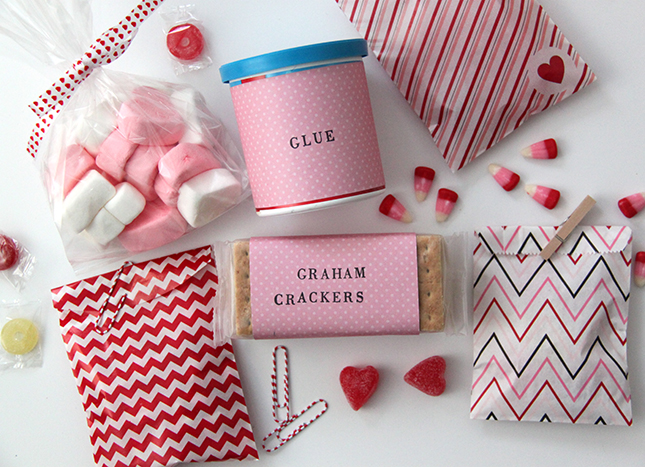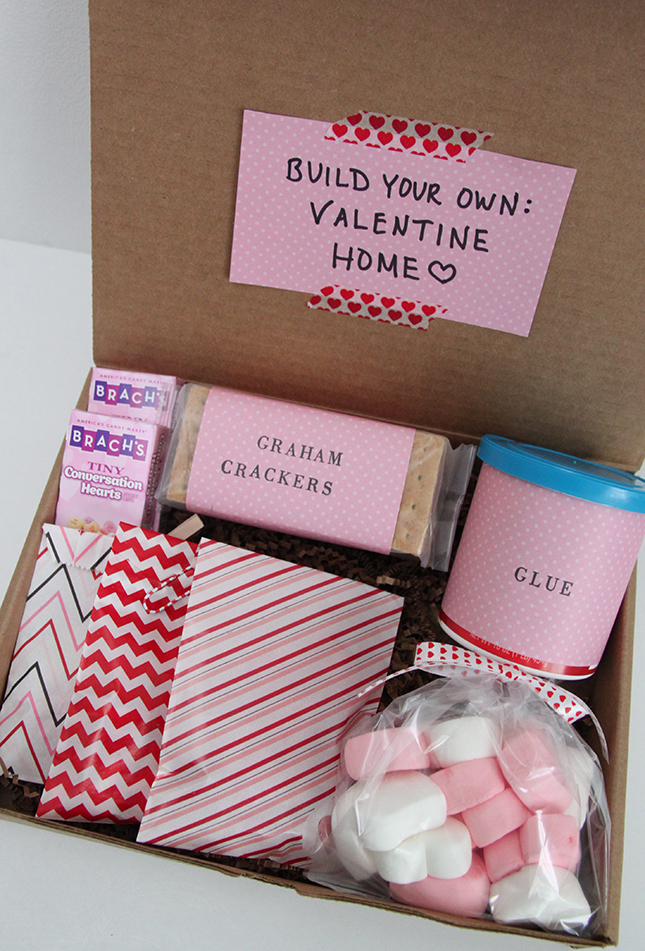 Then I just packed them up in Kraft boxes and headed out with my littles to deliver some Valentine-y fun to others! So fun!!!
Thanks for stopping by today!
Love,
Maggie