Here is another gift we gave to our teachers earlier this week as part of Teacher Appreciation week, a Movie Night in a Popcorn Box! I thought it might be nice to gift them some popcorn, movie theater style candy, and Redbox gift cards so they could have a movie night whenever they please. Our teachers work so hard that I figured a movie night might be a nice way to unwind. This would also be a fun gift to say thank you to anyone, really…who doesn't love a movie night?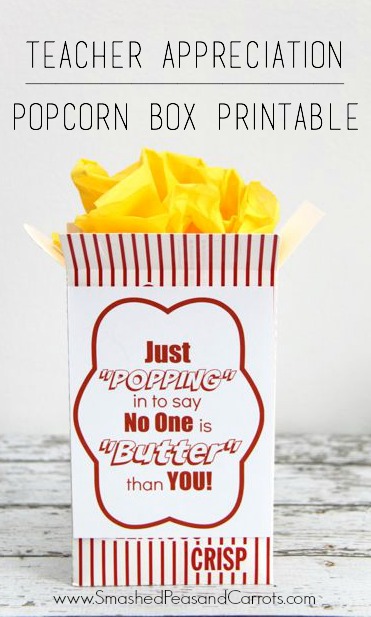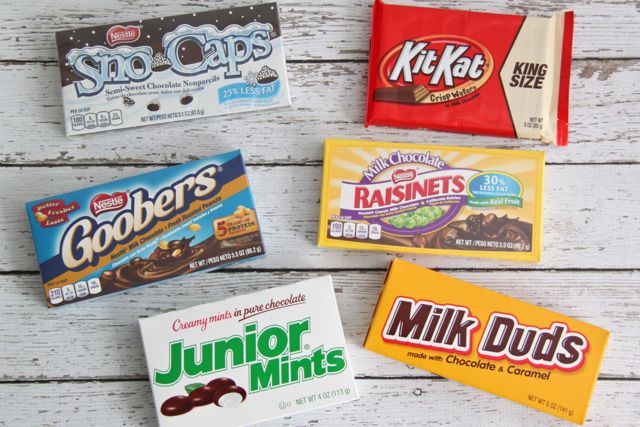 To make these thank you gifts, I bought a variety of movie theater style candy boxes which my littles hand-picked themselves. You could even do bags of candy if you so wish…anything goes!  
Then I added in some microwave popcorn…movie theater-style of course!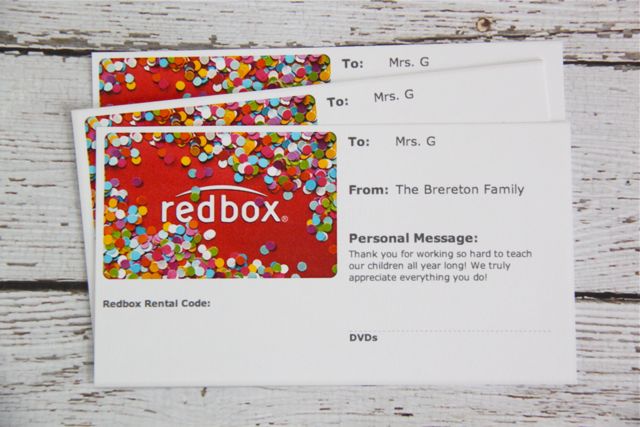 And then I purchased some Redbox gift certificates which I printed out along with some instructions on how to use them and stuffed a few into each popcorn box. I photoshopped out the rental code in the picture above in case those internet crazies try to take it away from one of our dear teachers. In case you are wondering, it will show up under "Redbox Rental Code".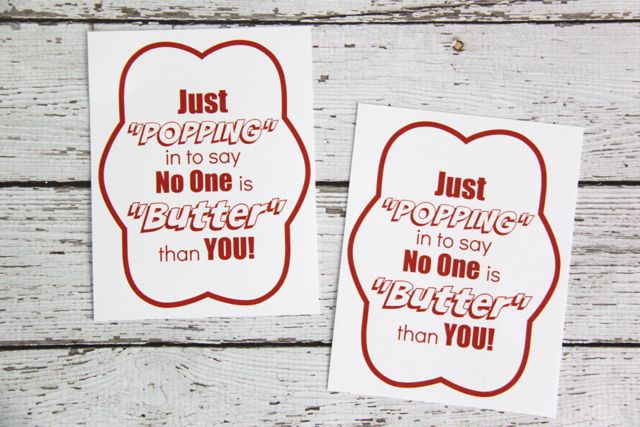 I created this printable to place onto each popcorn box. It would actually work great as a tag on those big popcorn buckets too if you happen to buy one of them! 
Just print on an 8.5 x 11 inch piece of heavy white card stock, there will be four labels per page and you can find them here: Just "Popping" In PDF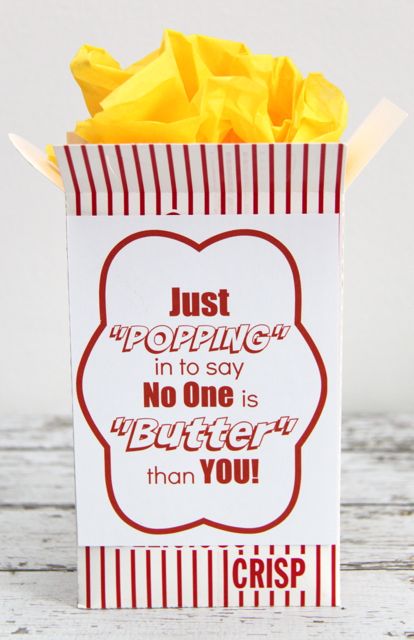 Then you can cut them apart and add to your popcorn boxes. I added a bit of yellow tissue paper crumpled on top to look like popcorn…the kids loved it, hehe.
PS. I bought a bunch of popcorn boxes in bulk for Oliver's first birthday party (seen here) and still have plenty left…they come in super handy for all our movie nights or special Christmas light drives in the winter! You can buy them here if you are looking!
Thanks for stopping by today!
Love,
Maggie