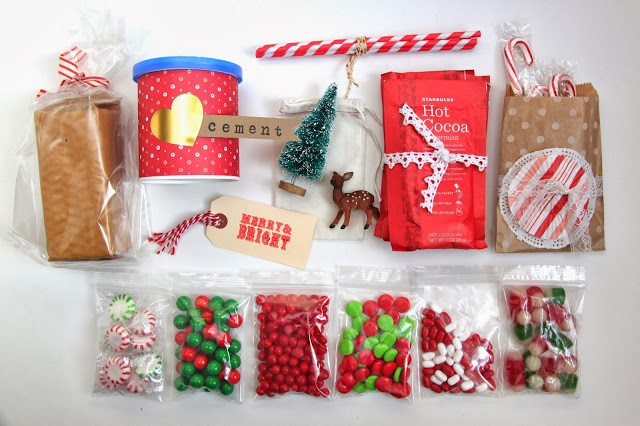 Last weekend my littles decorated our traditional gingerbread house we always do as part of our Advent calendar. It's always lots of fun and good memories. And I love to see how the houses are evolving as they get older and another set of hands can help create them!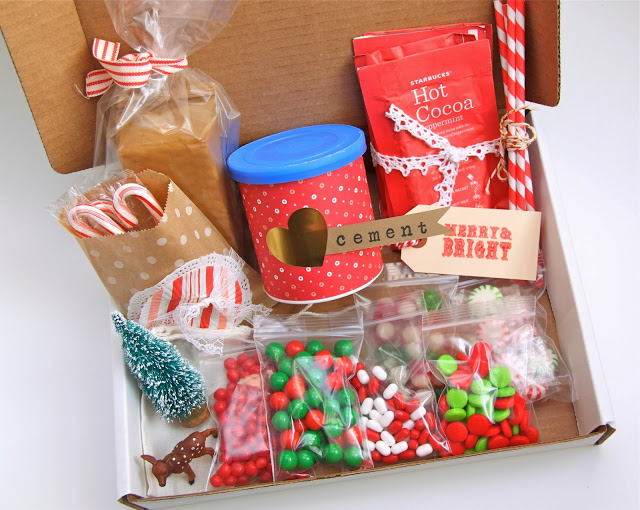 This year, I decided to gift a few of our friends with their own little Gingerbread House Party in a Box!  I thought it would be fun to give them a little something to do on one of our cold, snowy midwest winter afternoons…that get dark a whole lot earlier than any of us mommas would like.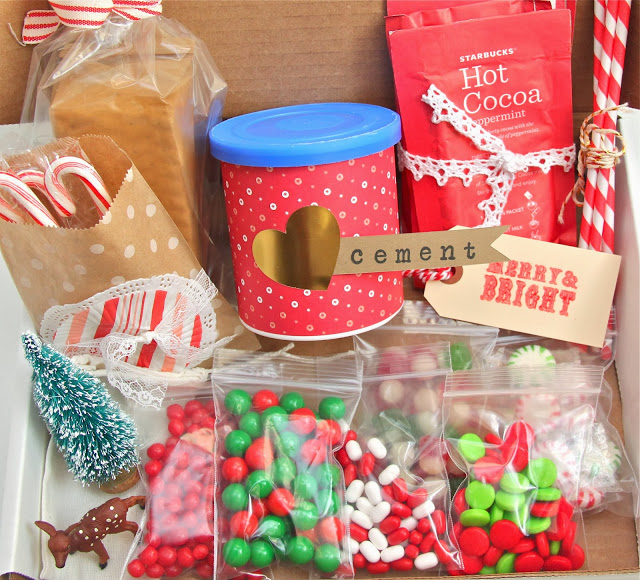 These kits are so easy to make! Just grab a few basic house constructing supplies, graham crackers and a can of white frosting, and then add in your choice of fun and festive candies for decorations. I even added in a few packets of hot cocoa mix and stripey straws to keep the little architects bellies warm while creating 🙂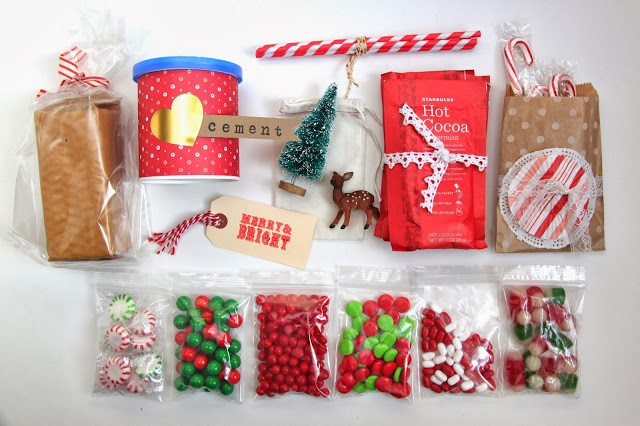 I included starlight mints, gumballs, red hots, holiday sprees, holiday tic tacs, and holiday gumdrops along with a bunch of miniature candy canes which would also go great with the hot cocoa mix!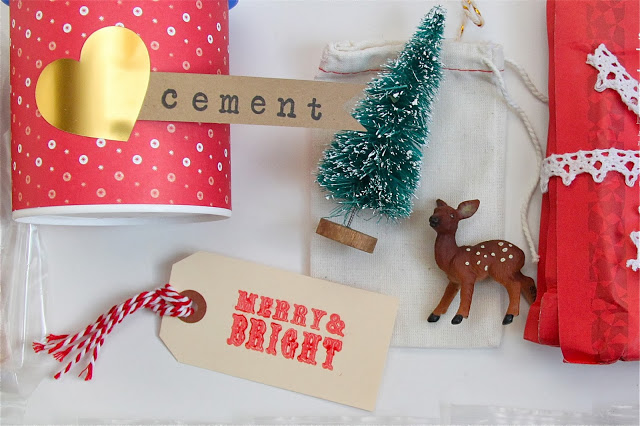 I wrapped the can of frosting in scrapbook paper to make it a bit more festive and called it "Cement". I even added a small muslin drawstring bag with a bottlebrush tree and a little deer to stand outside the gingerbread homes…it's the little things that make it more fun!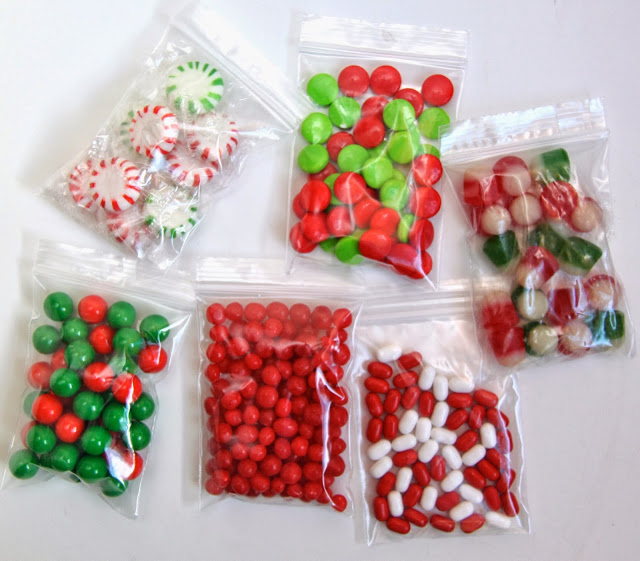 And there you go! A sweet holiday surprise to give to your friends or family. PS. how fun would this be to open on Christmas Eve or even to do on Christmas day!
Merry Christmas to you!!
Thanks for stopping by today!
XOXO,