It's been a loooong winter folks, like real long. There has been snow, more snow, below freezing temps, school cancelations, a whole bunch of cabin fever, and if you can believe it more snow in the forecast in these parts. Which is why I think I really needed to throw a little Girls' Day In Coffee Date (<— see what I did there…not a Girls' Night Out since it's during the day, bwhahah!) with some of my most lovely momma friends. We have been needing this so badly!
The kinds folk over at Dunkin' Donuts offered for me to sample their new line of packaged coffees and this was the perfect get together to do it. I mean, who needs coffee more than a bunch of weary mommas chasing little ones and playing chauffeur to bunches of little people activities all day long? We had so much fun laughing and really enjoyed sampling the new Dunkin' Donuts Bakery Series™ flavors which are just like your favorite treats at your local DD! I gotta say I love flavored coffees because you don't need much, if anything at all, to jazz them up as the flavor is all in the coffee. I mean just check out those flavors. Chocolate Glazed Donut? Caramel Coffee Cake? Umm, yes please and thankyouverymuch!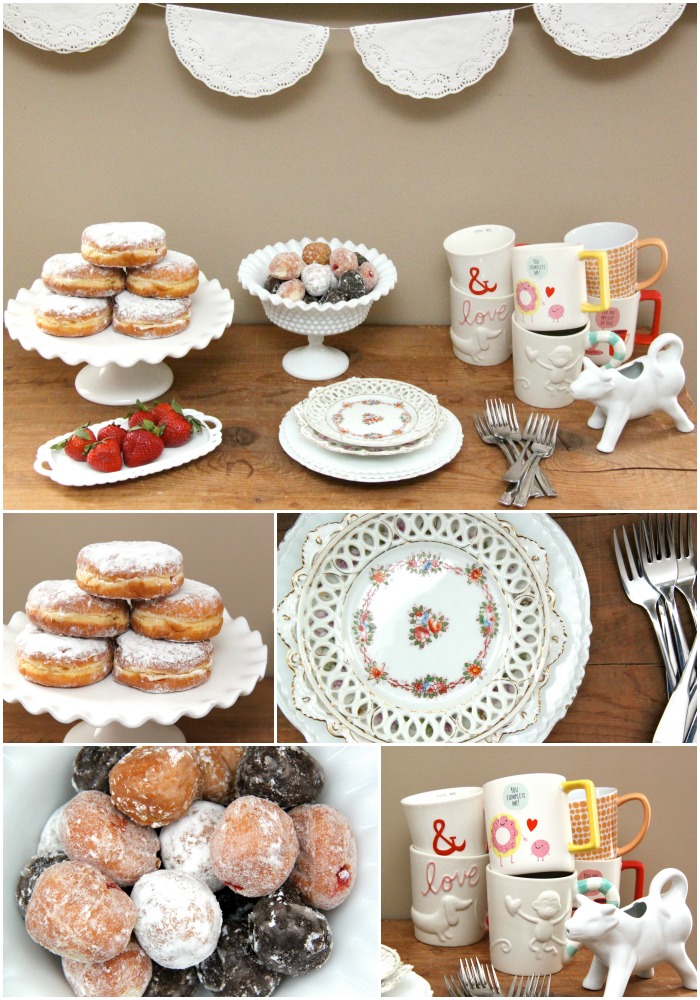 Of course no coffee date is complete without donuts….okay, and a little fruit too! As the coffee brewed and we chatted I set out a few of  my favorite mugs and mismatched vintage dishes so we could enjoy a little bakery snack or two or three along with our bakery flavored coffees. It was such a good time and my stomach still hurts from all the laughing we did. Really, it was just what we needed to take a break from this never-ending winter we are in the middle of…will it ever end?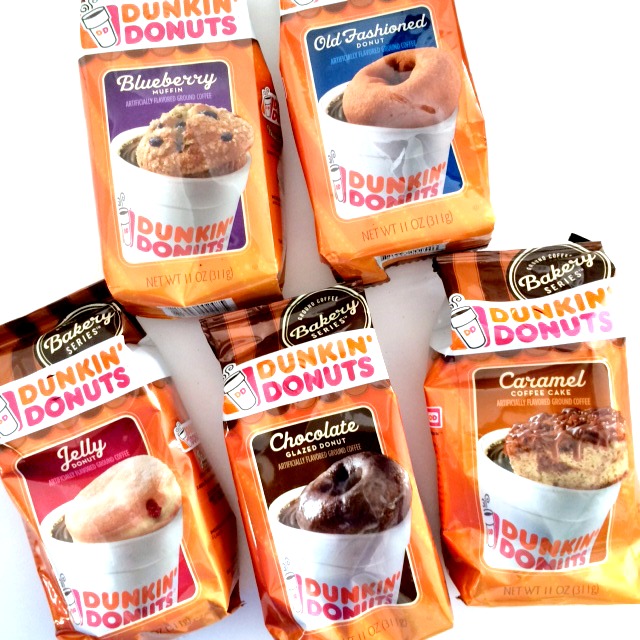 The new Dunkin' Donuts Bakery Series™ is available in 11 oz bags and can be found at grocery stores nationwide. You can find more information about Dunkin' Donuts and their coffees here.
If you would like to try out these delicious new flavors, you can enter to win your very own "Bakery Flavor Dunked In" kit (ARV $350) which includes:
Dunkin' Donuts Bakery Series Coffee (1 each) Chocolate Glazed Donut, Jelly Donut, Old Fashioned Donut, Blueberry Donut, and Caramel Coffee Cake coffee flavors
Dunkin' Donuts Coffee Mug
Hungry Girl's Turtle Donut Blended Coffee recipe to sample and share
$250 Visa Gift Card to purchase assortment of items to prepare and enjoy Dunkin' Donuts coffee (i.e. more Dunkin' Donuts coffee, recipe ingredients, coffee cups)
Mr. Coffee Pot
You can enter via the Rafflecopter widget below or just CLICK HERE now!
a Rafflecopter giveaway

Good luck!
Maggie