For the past 20 something days Penny's class has been counting down the last days of school with an ABC countdown. You know, each day they do something related to whatever letter of the day is. Well, this past week she had the opportunity to celebrate her summer birthday (the letter of the day was "U" for Unbirthdays…sounds weird, am I right? Like summer birthdays weren't born or something…but hey we'll take it!) I thought that it was pretty cool of the school to acknowledge the kids with summer birthdays. When it's your birthday you get the principal says your name over the loudspeaker at the end of school, you get a pencil and the chance to pick out a book at the principals office so letting the summer birthday kids enjoy this opportunity is pretty sweet to me since I have a summer birthday and I never got a chance to celebrate it or even really have it acknowledged at school. What a bum rap us summer birthdays had back then!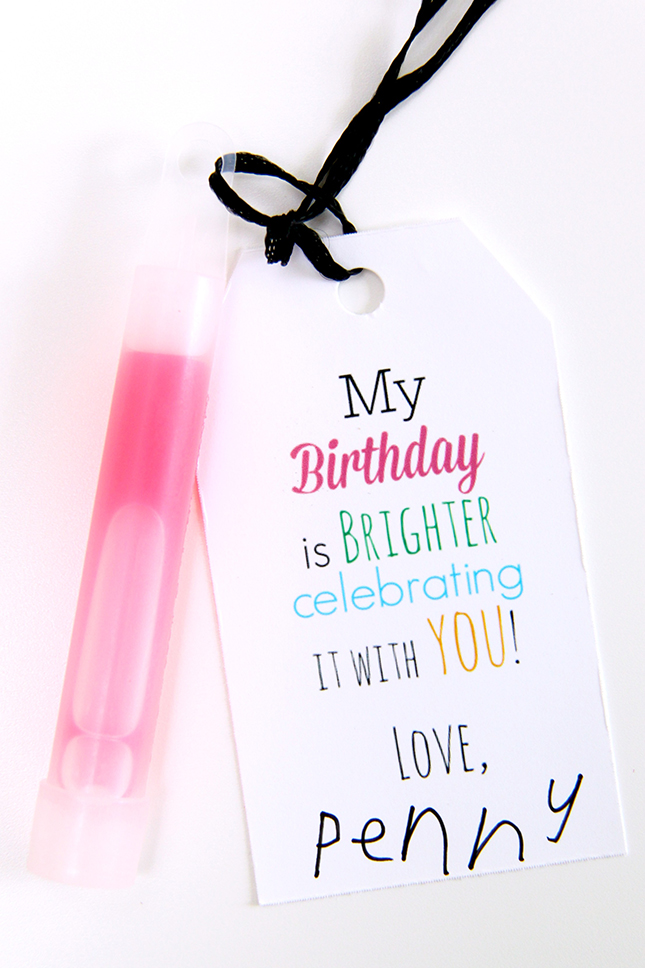 I took Penny to the store to pick out what she wanted to hand out to her class and the girl chose Glow Sticks. I love this girl so much. Glow Sticks are so cool, I love them even as an adult.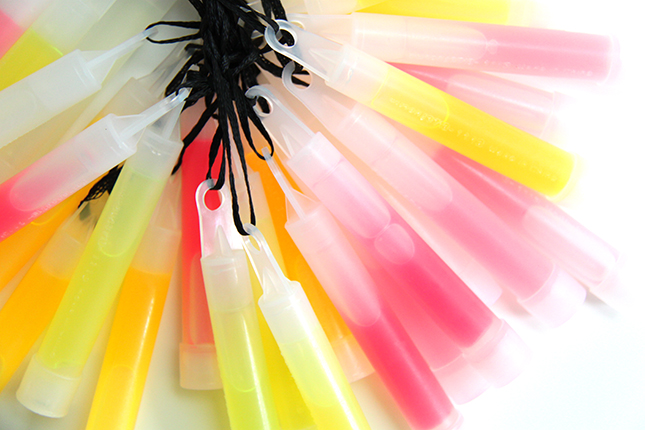 I decided that we should have a fun tag to go along with the glow sticks partly because I love creating stuff like that but also because I knew that there would probably be a handful of kids handing out favors that day and I wanted her classmates to know which one came from her as I think the teachers probably just plop them into their backpacks at the end of school.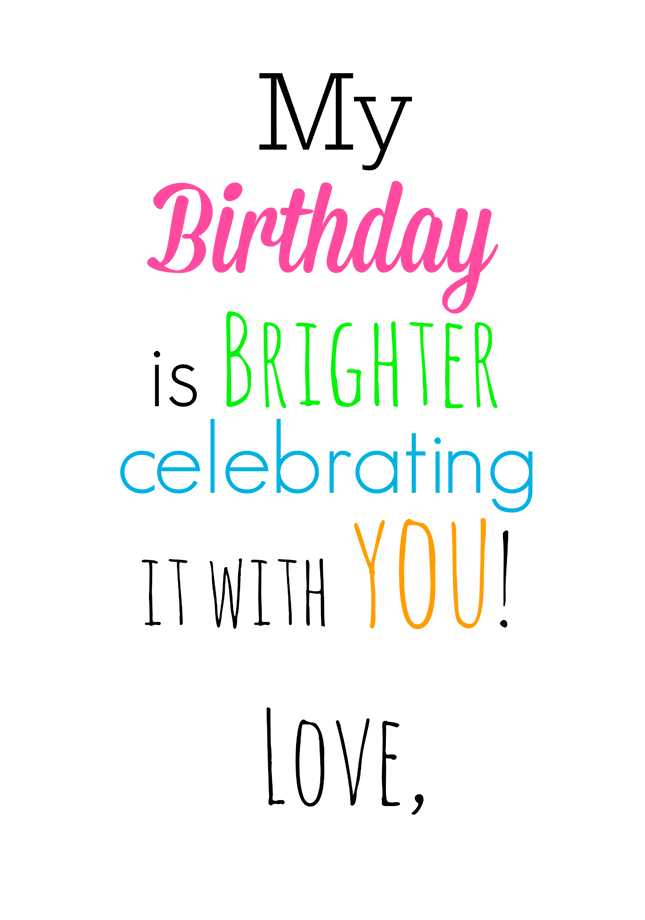 I made a fun free printable which you can get by clicking here:
 Glow Stick Party Favor Printable
I created it on a transparent background so you should be able to print it on any color paper you choose. I decided to print ours off on Avery Printable Tags with Strings #22802 using their free Design & Print Online center although we didn't use the strings because we just tied them to the ones that came with the glow sticks.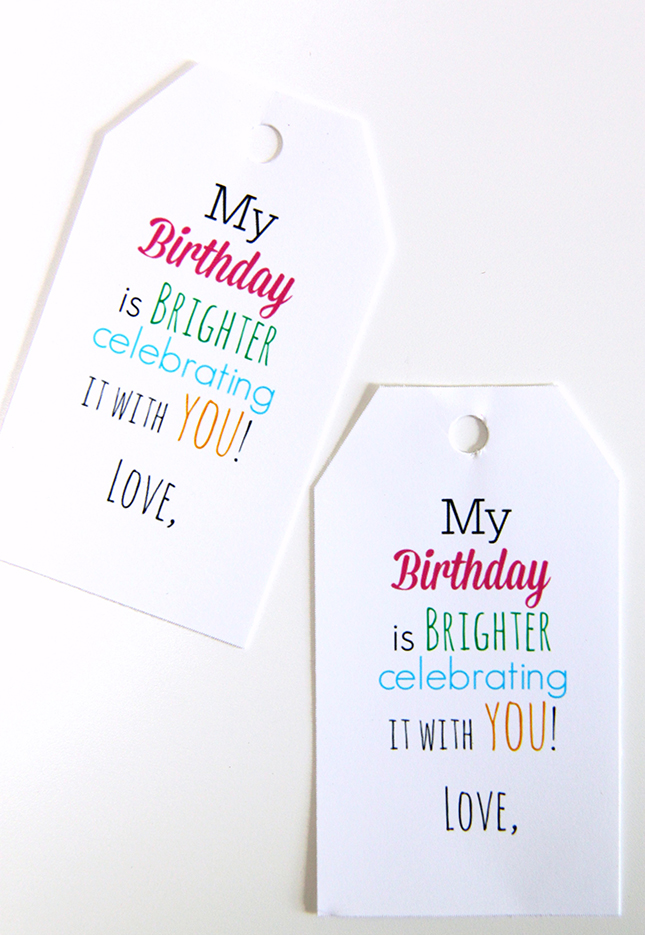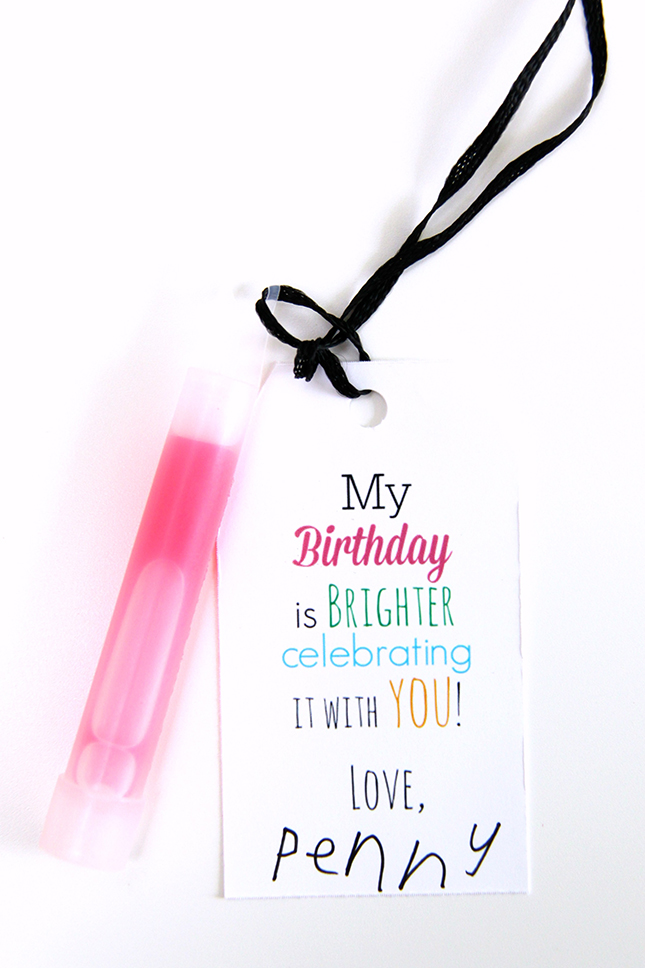 Gah, isn't her handwriting the cutest thing ever!!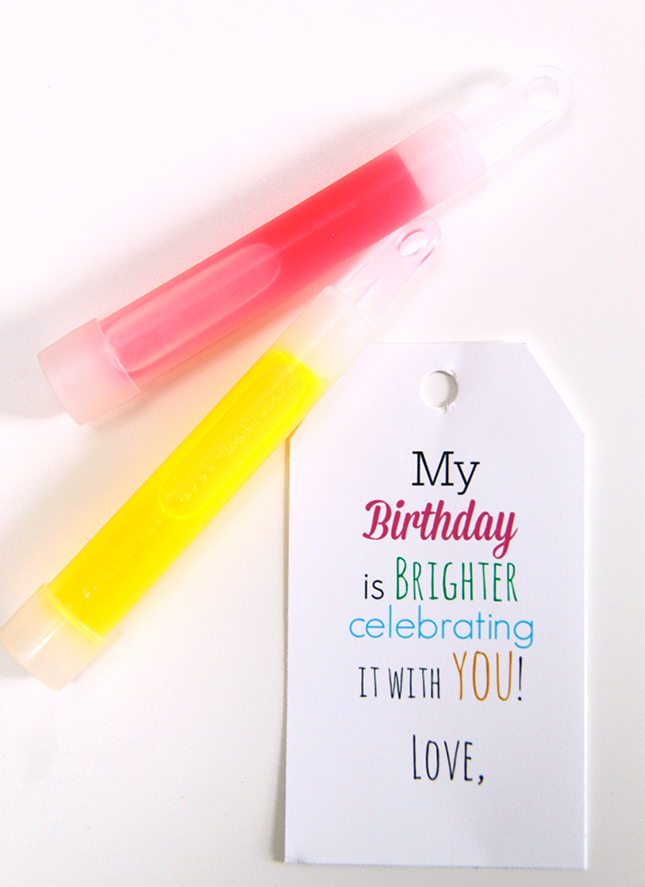 I hope you get a chance to use the printable, they are so fun to create and I love sharing them with you.
Thanks for stopping by today and I hope you have a lovely weekend!
Love,
Maggie