*I was compensated by PARTNERS, A Tasteful Choice Company, for my time in creating this post. All opinions are my own.
Today I wanted to share a few ideas for making Gluten Free Bento Lunches for back to school. If you have little ones with gluten sensitivities, intolerances, or you just plain want to try to decrease the amount of gluten they eat you will appreciate some of the new products we found that will help make lunch-making less frustrating!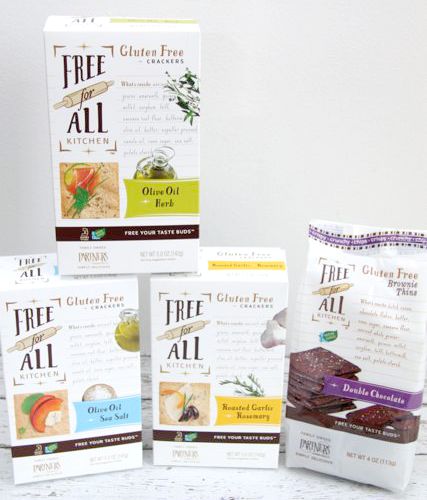 I have to tell you that we were super crazy happy to find the PARTNERS Free for All Kitchen line of products. If you have ever tried your hand at Gluten Free crackers you will notice that many of them are rice-based. Now, while that is okay, sometimes it just doesn't cut it. The Free for All Kitchen line of crackers are ah-mazing. Very much like the glutenous crackers you know well without the GLUTEN!
I like that they use all-natural ingredients while supporting the sustainability of the environment and all Free for All Kitchen products are made with cassava root flour and a blend of five ancient grains…amaranth, quinoa, millet, sorghum, and teff. And unlike many gluten-free products, all Free for All Kitchen products are corn, soy, and rice-free (ahem, amiright?) as well as GMO-free! Also, all PARTNERS products are certified kosher and have never contained any hydrogenated oils, artificial flavors or preservatives.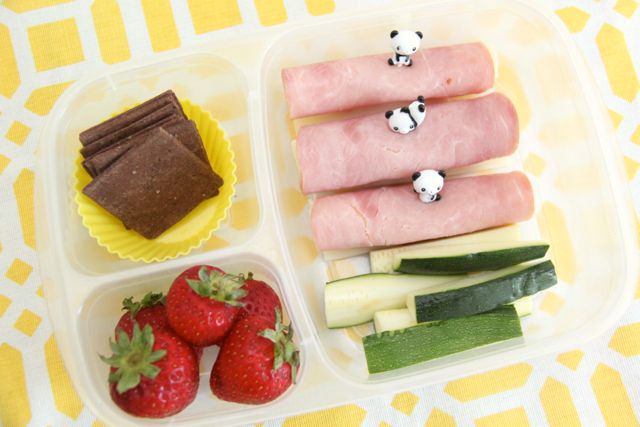 The newest addition to the Free for All Kitchen line are their Brownie Thins and man are they good! My entire family could not get enough of them. These sweet crackers are the first gluten-free brownie cracker on the market. Made with dutch cocoa and chocolate flakes, they are the perfect sweet addition to any school snack or lunch!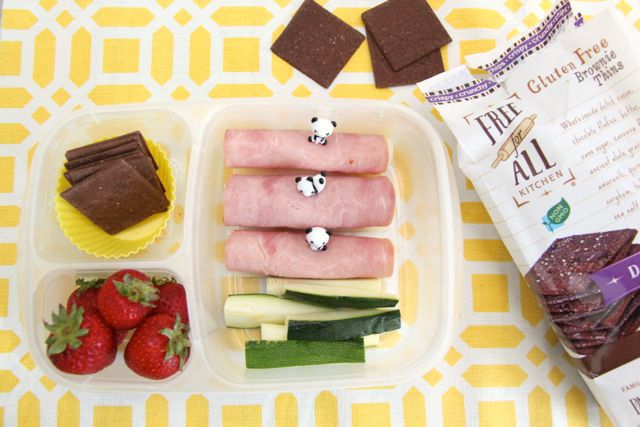 GF Bento Lunch Idea 1: Ham and Swiss cheese roll ups, zucchini sticks, strawberries, and Free for All Kitchen Gluten Free Brownie Thins.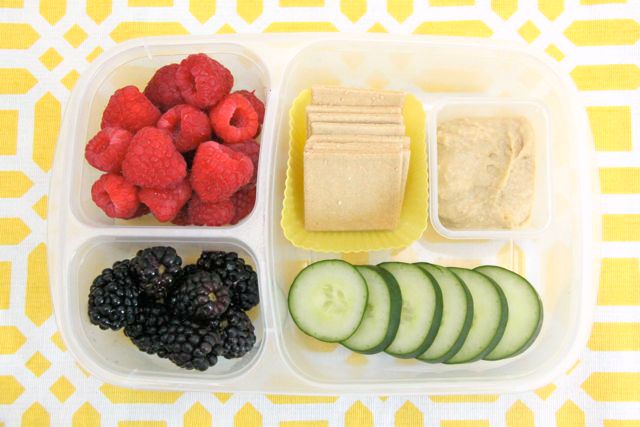 The Free for All Kitchen cracker line is not to be missed either! With quite a few flavors to choose from, you have plenty of options to add in to your lunch box along with sliced cheese, hummus, cottage cheese, deli meat…you name it!
GF Bento Lunch Idea 2: Raspberries, blackberries, sliced cucumbers, Free for All Kitchen Gluten Free Olive Oil + Sea Salt Crackers, hummus.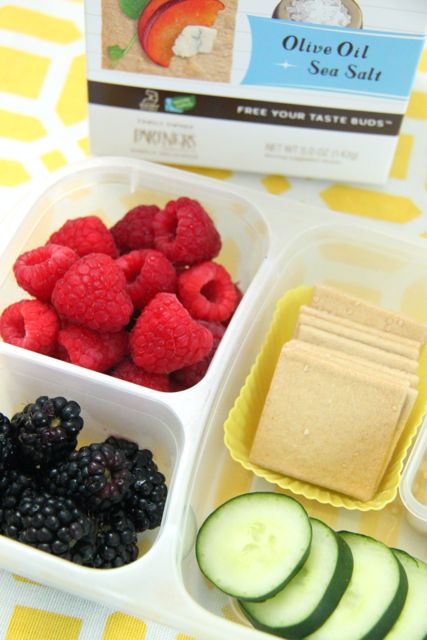 Distribution of Free for All Kitchen products is expanding across the country, with products appearing in many new stores across the East and West Coasts. For a full list of stores carrying PARTNERS products or for letters to request any Free for All Kitchen products at your local store, visit HERE.
And to learn more about PARTNERS products you can follow them on Facebook.
I hope this post helps you as you are getting ready to pack school lunches this year!
Thanks for stopping by today!
Love,
Maggie