We love oatmeal cookies in our house and to make them even more amazing and delicious we always add in a nice scoop of chocolate chips! I mean, really, what goes better with oatmeal than chocolate chips? And please, don't even say raisins…that add-in is never a blip of a thought in my mind when I make oatmeal cookies! 😉 These Gluten Free Dairy Free Oatmeal Chocolate Chip Cookies are the bees knees, seriously! They are nice and chewy and if you let them sit out a bit they have just that right crispiness too. I've added a secret ingredient that takes them over the edge in the delicious department too…but more on that in a bit!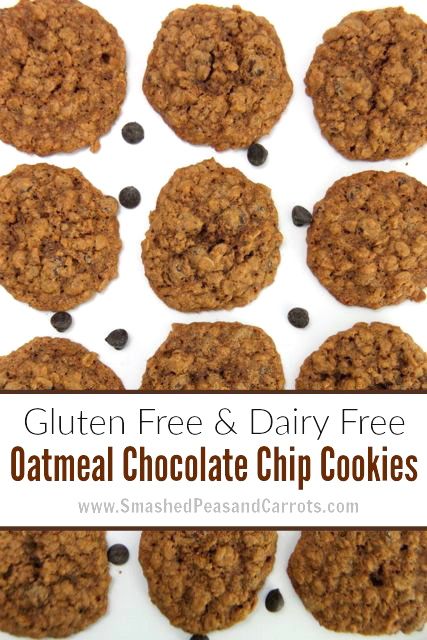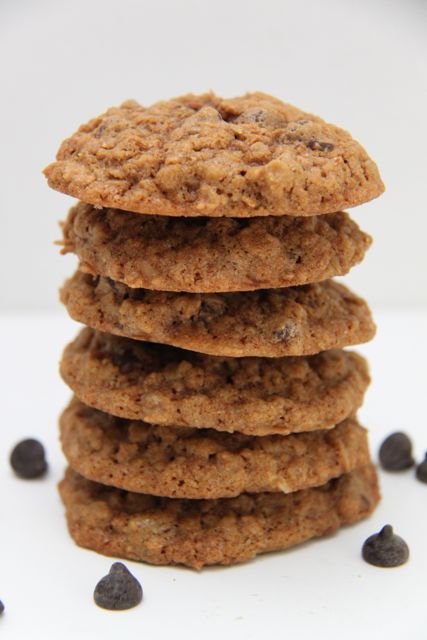 I'm telling you these cookies are a winner every time. You would never even know they were gluten and dairy free and trust me, I have shared them with the pickiest of gluten and non-gluten and dairy and non-dairy free people! Winner. Every. Time.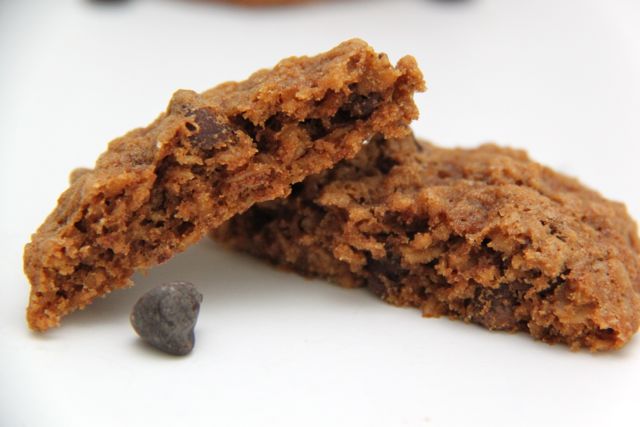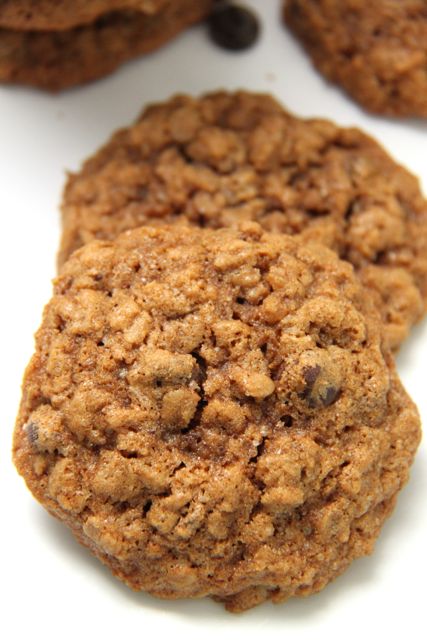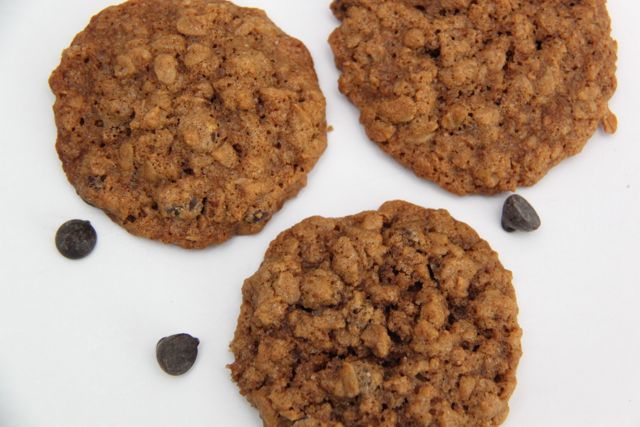 As most traditional oatmeal cookies call for some amount of brown sugar, these use NONE! Zero, Zilch, Nada! My secret ingredient? Molasses!!! It makes these cookies over the top fabulous by giving them that perfect chewiness and just the right amount of sweetness along with that pretty golden coloring.

Here is the recipe! I hope you find it as fantastic as we do!

Gluten Free and Dairy Free Oatmeal Chocolate Chip Cookie Recipe
Ingredients
½ cup dairy-free butter (we like Earth Balance)
¾ cup evaporated cane sugar (or granulated sugar)
1 tbsp molasses
1 egg
1 tbsp vanilla
1½ cups gluten free old fashioned rolled oats
¾ cup gluten free flour blend (with xanthan gum)
½ tsp baking soda
¼ tsp salt
1 cup chocolate chips (we like Enjoy Life! brand)
Instructions
In the bowl of an electric mixer, add in the non-dairy butter, sugar, molasses, egg, and vanilla and beat until creamy.
Next, add in the gluten free oats, gluten free flour blend, baking soda, and salt and mix until well combined.
Add in the chocolate chips and mix well.
Drop by the tablespoon onto a parchment lined baking sheet.
Bake at 350 degrees for 9-11 or until golden brown.
Cool on a wire rack.
Enjoy!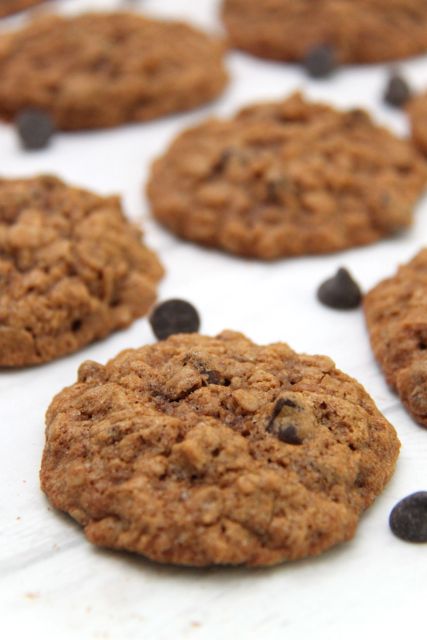 We love using Earth Balance non-dairy butter as a butter substitute in baking and
these Gluten Free Old Fashioned Oats
. I have also found Namaste Foods has a great allergy-friendly gluten free flour that works really well in baking recipes and you can get it at Costco for a great price in a big giant bag!
Of course our favorite non-dairy chocolate chips are
these
ones! I make sure to always have them in my pantry because you never know when the mood to make something chocolate-y will strike. 😉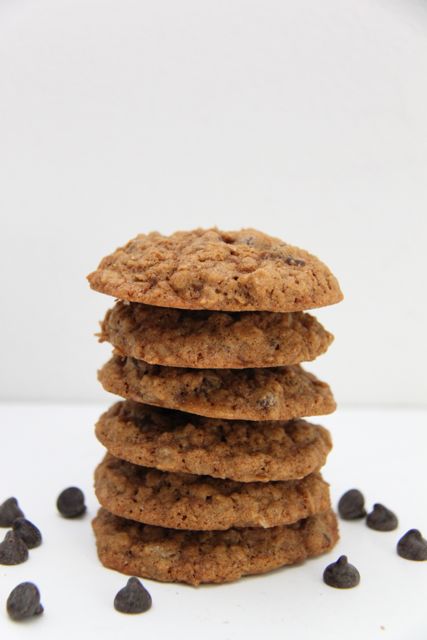 I truly hope you give these crazy amazing cookies a whirl! They really are so delicious and are honestly super easy to throw together!
Have a great weekend and thanks for stopping by to read today!
Love,
Maggie