Today I thought I would share one of our favorite recipes that I worked to use better-for-you ingredients to make them a bit healthier. Y'all know how I am always looking to use cleaner foods when I can! These Gluten Free Morning Glory Muffins are chock full of raisins and shredded carrots and I switched out chopped apples for applesauce so I could also get rid of the high oil content. Don't worry. Just trust me that these are good! SO GOOD! They are the perfect quick breakfast or afternoon snack…yum!!!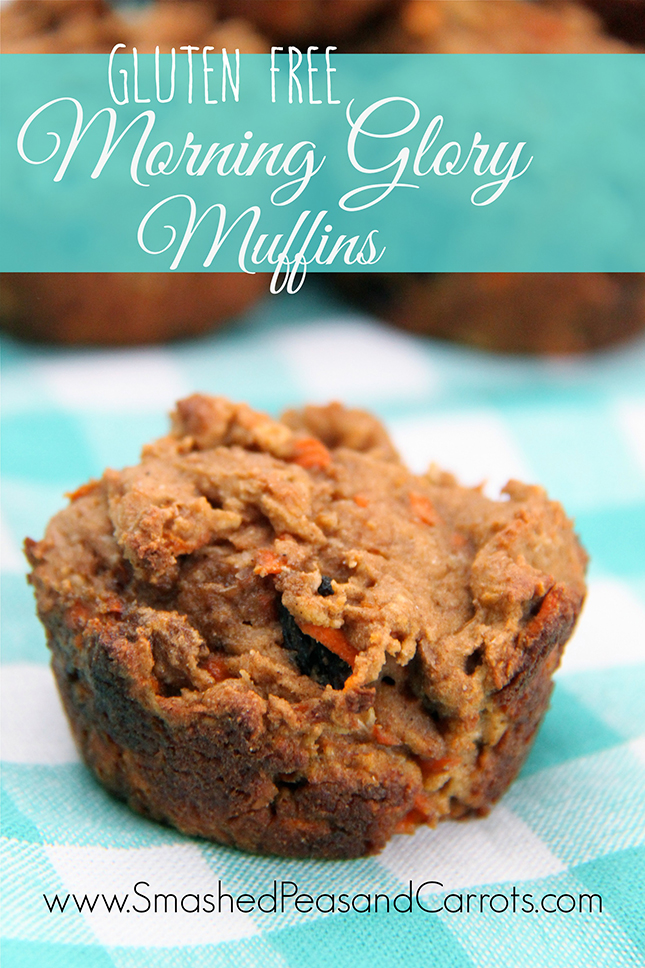 I mean seriously, look at these muffins! So full of healthy bits and pieces. And guess what? They are not only crazy delicious but they freeze well too! Here's the recipe…enjoy!

Gluten Free Morning Glory Muffins
Ingredients
2 cups Gluten Free Flour Blend (xanthan gum included…we like King Arthur Flour's blend)\
¾ coconut sugar
2 tsp baking soda
2 tsp cinnamon
¼ tsp salt
2 cup shredded carrots (about 3 medium sized)
1 cup unsweetened applesauce
½ cup raisins
½ cup unsweetened shredded coconut
3 eggs
1 tsp vanilla
Instructions
Mix all ingredients together in a large mixing bowl and drop into greased baking cups.
Bake at 350 for 18-20 minutes or until toothpick inserted comes out clean.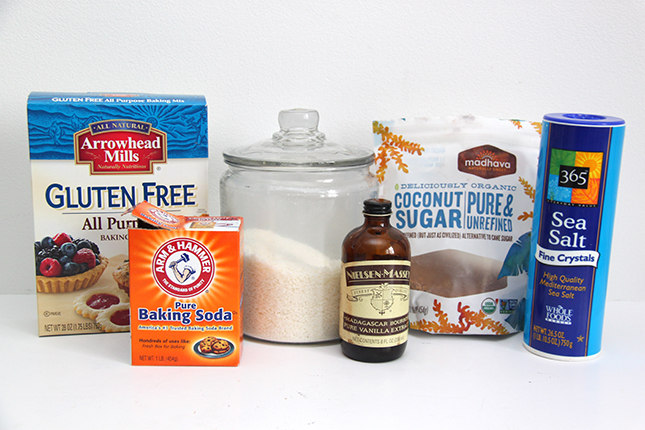 The just a smattering of what you'll need….minus the cinnamon because I forgot to grab it for the picture, doh!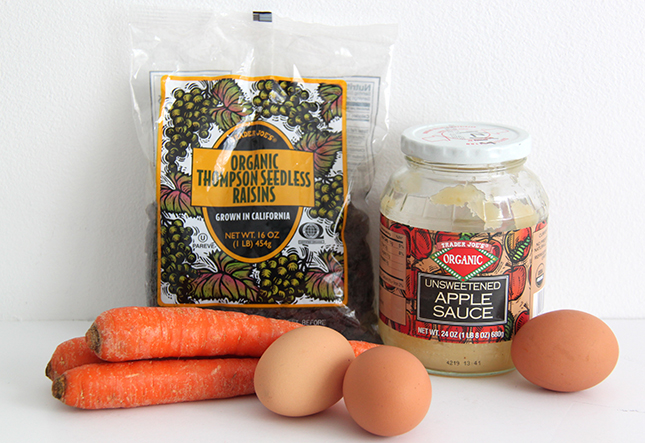 Then don't forget to add in the raisins, shredded carrots, applesauce, and eggs! You can also add in some chopped nuts if you like!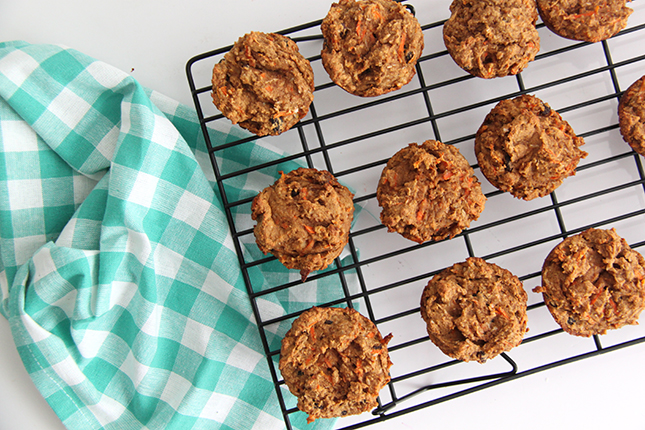 Bake at 350 degrees for 18-20 and in no time flat you will have these babies to stuff your face.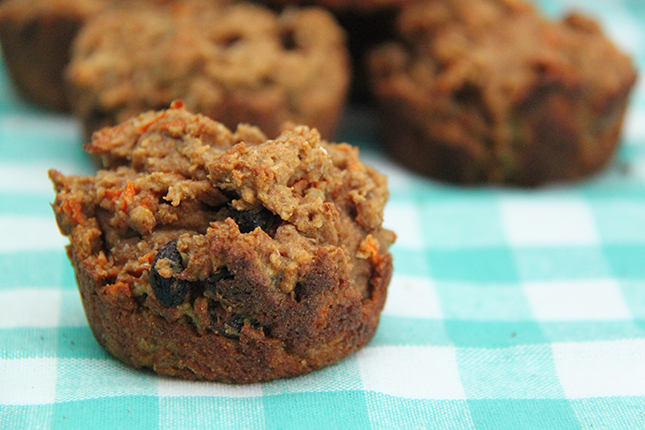 I hope you love this recipe as much as we do!!!
Love,
Maggie