This is a sponsored post written by me on behalf of The Hershey Company for IZEA. All opinions are 100% mine.
Omgoodness, you guys! Have you been to Target lately? The littles and I went over the weekend and we found the cutest holiday themed Hershey's Kisses chocolates with the foil made to look like Santa hats!! Utterly adorable and of course they went right into our cart. When we came home we thought it would be fun to craft with them and decided to decorate mini clothespins to look just like little itty bitty Santas! I mean, how cute would these Hershey's Kisses Santa Hat Clothespins be to clip name tags onto all your Christmas gifts this year?!!! I don't think there could be anything cuter!

The best part about making this craft is that it is absolutely so easy for little hands to create, even my 3 year old made a pile of them. They really are so simple to make, it would be a nice and relaxing kids craft in between all the holiday chaos that happens this time of year.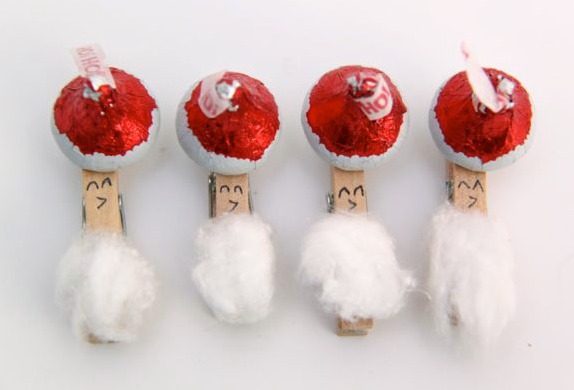 To make these Hershey's Kisses Santa Hat Clothespins you only need a few items…
one 11 oz bag of Hershey's Kisses Santa Hat chocolates
mini clothespins
cotton balls
all-purpose glue or a glue stick
pen or fine-tipped marker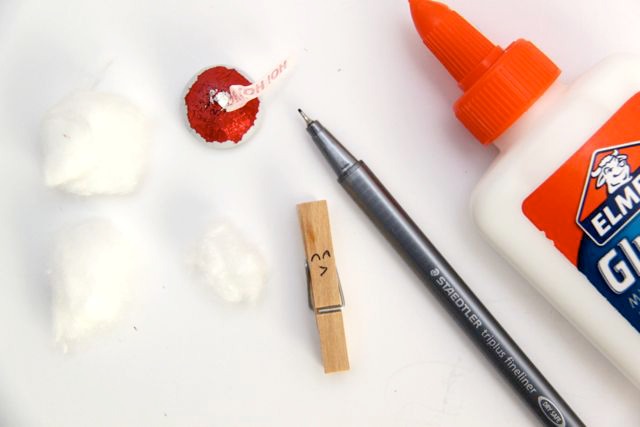 When making this craft, the hardest thing is remember to draw your Santa's face on the squeezy side of the clothespin so Santa will be upright! Draw the face (eyes and nose) about 1/3 of the way from the edge of the clip. Then dab a bit of glue or swipe your glue stick at the top 1/3 of the clothespin's squeezy side and press a Hershey's Kisses Santa Hat Chocolate on top. Next, pull apart a cotton ball into 1/4 pieces and glue one piece onto the bottom 1/3 of the clip (the part that opens up).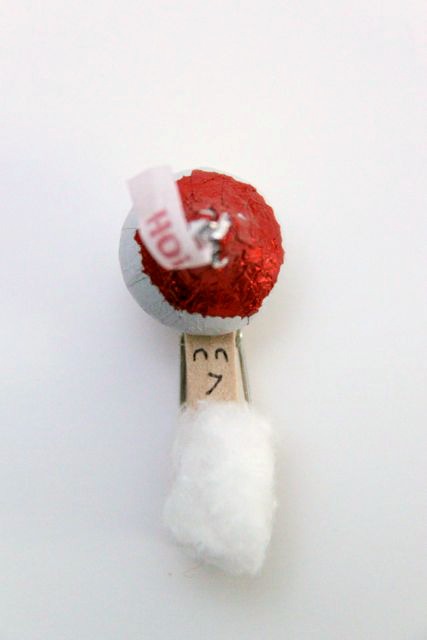 Let your Santa dry and you are ready for business!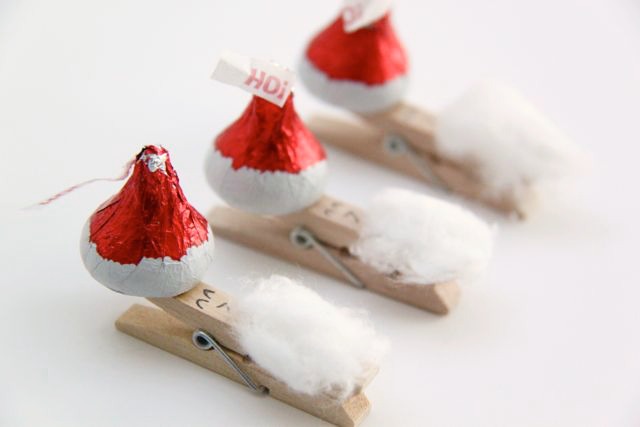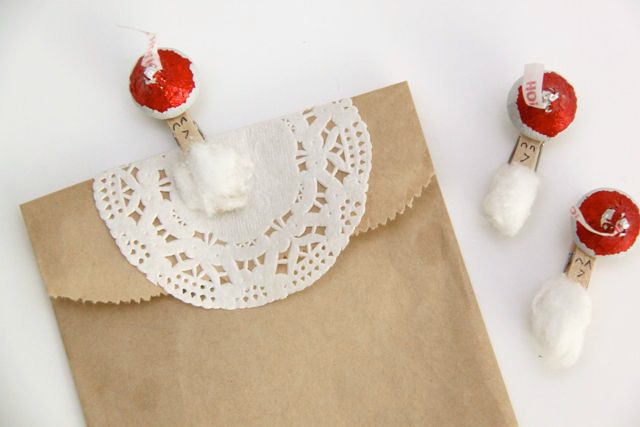 So cute, right!?!  I think they would be so cute clipped at the top of a kraft bag with a paper doily on top.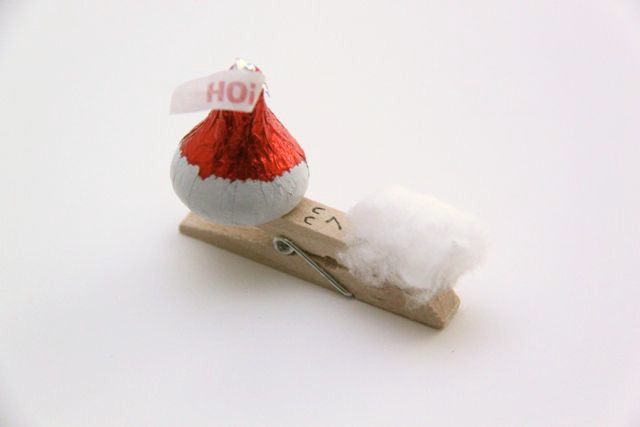 Oh, the possibilities are endless!
HERSHEY'S KISSES Santa Hat Chocolates are sold exclusively at Target stores. Buy now!
Let Hershey's Kisses chocolates be your other little holiday helper this season by inspiring you and your family to create magical crafts, décor and gifts for everyone on your list. Check out the hashtag #SantasKisses to see more fun holiday inspired ideas.
Thanks for stopping by today!
Love,
Maggie