This post brought to you by The Hershey Company. The content and opinions expressed below are that of Smashed Peas and Carrots.
Every year my family sits down together and decides which recipes we are going to make over the holidays. The list starts off long and seems to grow every year because we are always finding new recipes we want to try or ones we want to create. That's fine by me as I love baking and my kids are quickly becoming good little bakers too. We have so much fun mixing, and rolling, and frosting all while we listen to music and laugh! And we always share our homemade goodies with friends and neighbors, one of our favorite things to do is to drop of cookie plates during the holidays! This year I created an amazing Hershey's Kisses Stuffed Coconut Macaroon by taking a family favorite, our Coconut Macaroons, and stuffing them with a Hershey Kiss thereby making the most amazing and incredibly delicious cookie! Holy cats, how have I never thought of this before?!! They are so good! That bit of chocolate when you bite into the cookie is such a fun surprise!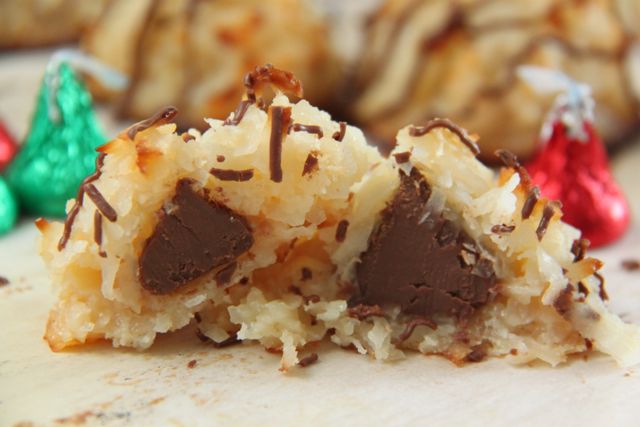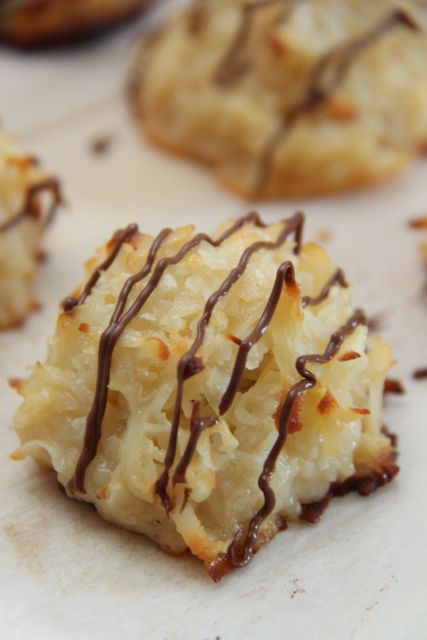 You will not be sorry by making this cookie and adding it to your family's holiday baking rotation. It is chewy and sweet but not too sweet and that surprise of chocolate when you bite it makes this cookie out of this world!
Hershey Kiss Stuffed Coconut Macaroons Recipe
Ingredients
1 14 oz package of sweetened flaked coconut
1 14 oz can of sweetened condensed milk
1 tsp almond extract
3 tbsp all-purpose flour
24 unwrapped Hershey's kisses, divided
Instructions
Mix coconut, sweetened condensed milk, almond extract, and all-purpose flour together in a medium size bowl.
Mold a rounded tablespoon of the cookie mixture around one Hershey Kiss, covering completely and shaping into a ball.
Place onto a parchment lined baking sheet.
Do this with the the next 15 Hershey Kisses.
Bake at 350 degrees for 9-11 minutes or until slightly golden brown.
With the remaining 8 kisses, place inside a resealable plastic bag and microwave for 1 minute or until melted.
Cut the tip off one corner and pipe the chocolate over the cooled cookies.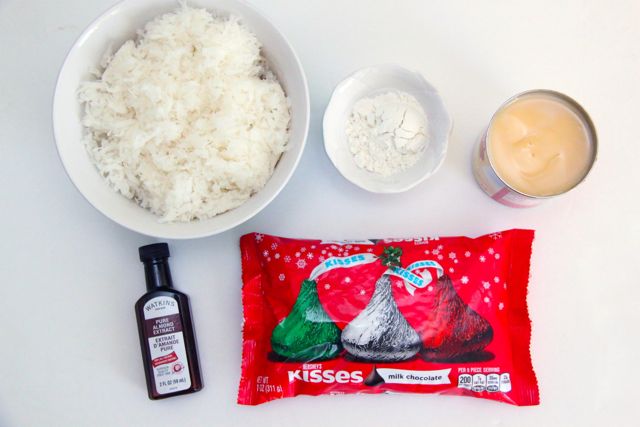 The makings of an incredible holiday cookie…sweetened flaked coconut, sweetened condensed milk, almond extract, flour, and Hershey's Kisses.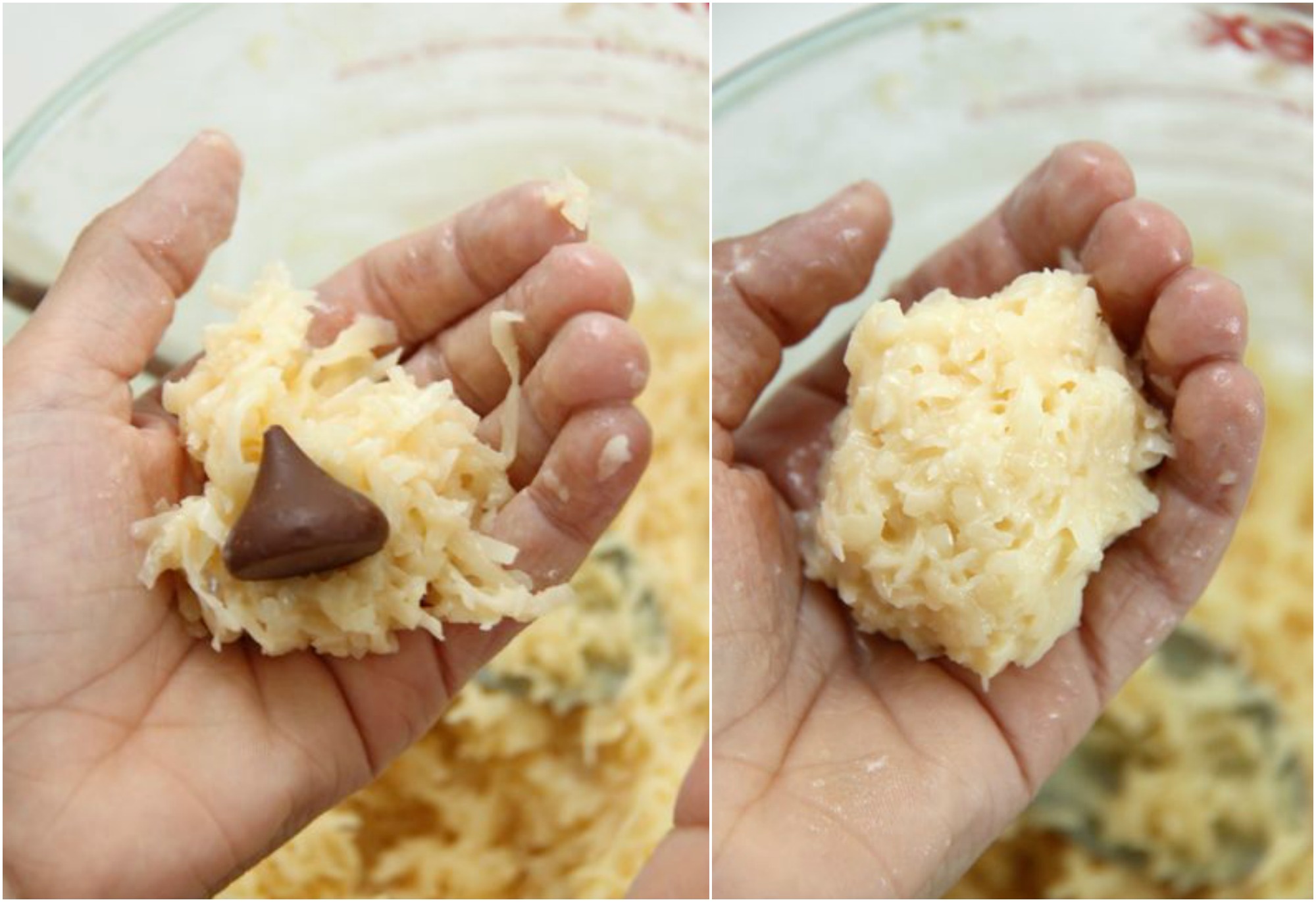 Taking a rounded tablespoon of the coconut mixture, mold it around a Hershey's Kiss and shape into a ball. Place on a parchment lined baking sheet and bake at 350 degrees for about 9 minutes.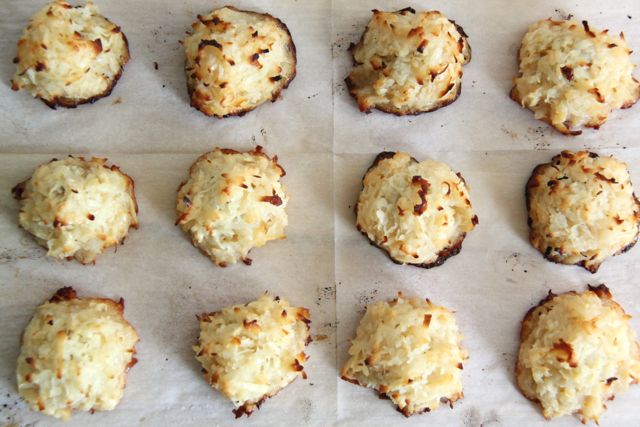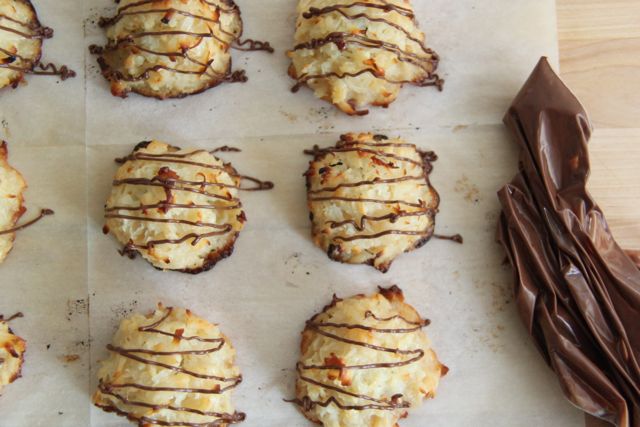 Once cooled, melt 8 Hershey's Kisses and pipe or drizzle over top of the cookies.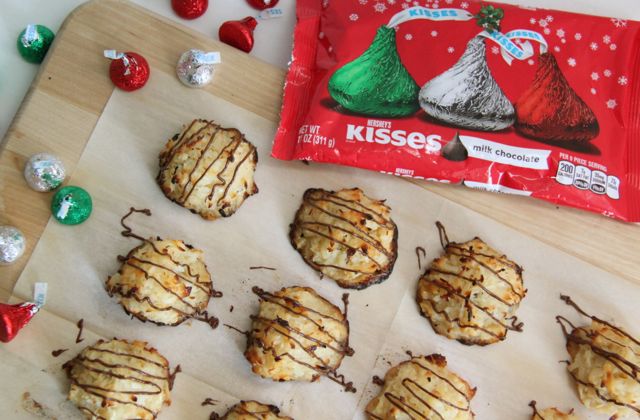 Beautiful and tasty too!! I hope you get a chance this holiday season to create these cookies with your family.
The holidays are the sweetest time of the year, and Hershey's wide variety of baking products – from classic ingredients like Hershey's Chocolate Chips and Hershey's Cocoa Powder to iconic Hershey's Kisses – will delight everyone at your table this holiday season. Hershey's products make it fun, tasty and easy to create new family traditions and create sweet holiday memories together.
Learn more about all the Hershey's products at the The Hershey Company.
Thanks for stopping by today!
Love,
Maggie