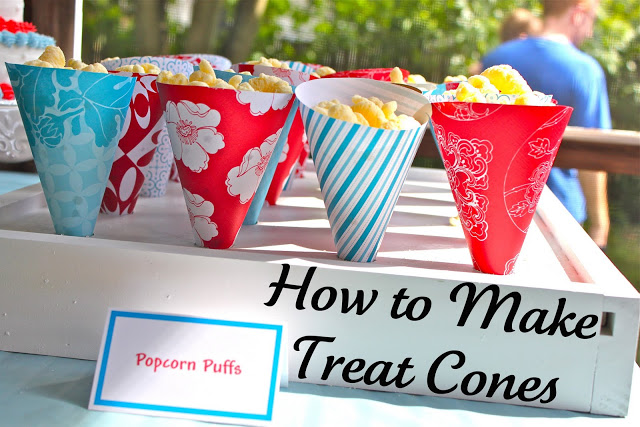 I thought I would share with you how I made those fun color coordinated treat cones that we served up Pirate Booty in for the kids at Eloise's First Birthday party I showed you in
this post here
.   They were the perfect pop of color we needed on our tables!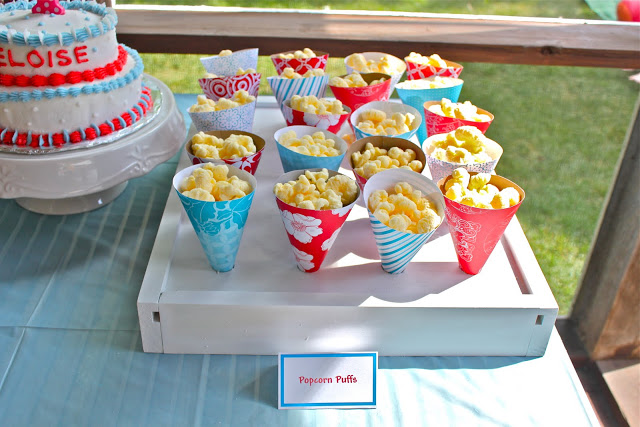 I used lightweight scrapbook paper in aquas and reds to help pull the Vintage Cookies and Milk color  theme together.   I found my scrapbook paper at Joann's and Michael's.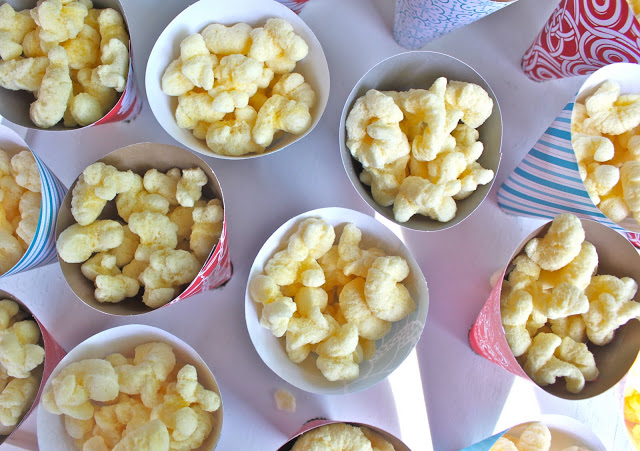 You will also need a pair of scissors and clear tape
Scrapbook paper, wrapping paper or card stock…just don't use anything too thick or heavy as the tape will not hold it together very well!
This template will make about a 5 inch treat cone as your end product.  I found this to be the perfect size for little hands as well as it is perfect for a single serving of any treat…popcorn, dry cereal, marshmallows, etc.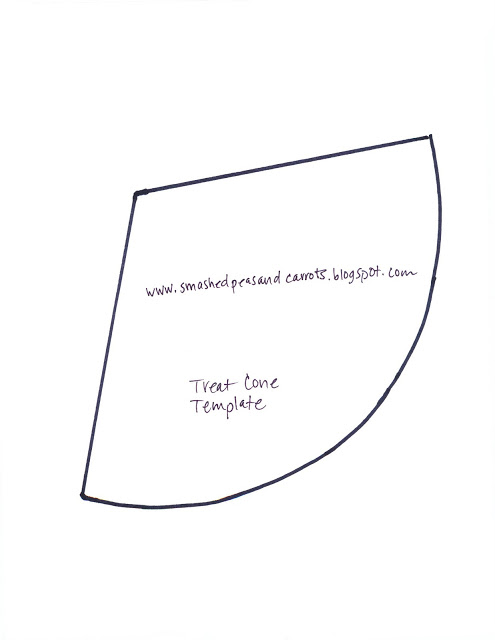 It should look like the picture above, there will be one template per printed sheet of paper.  Cut out your template.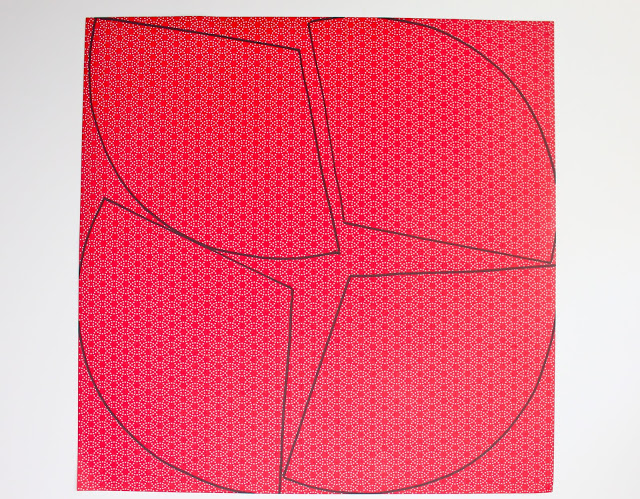 Trace around the template onto your paper of choice.  I used a permanent marker so you could see my lines but I would recommend using a pencil, this way your lines won't be noticeable if you don't cut exactly on the traced lines.  If you are using 12 x 12 inch scrapbook paper you will be able to fit four cones per page, you will just have to finagle it a bit.  I used a 12 x 12 piece of paper above so just follow how I did it to maximize your paper!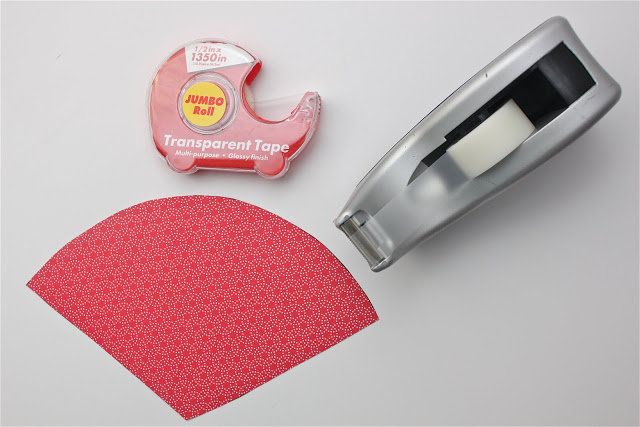 Next cut out all your cones so you can put them together assembly line style.  I used both scotch tape and transparent tape in my assembly.  I felt that the scotch tape was a bit more durable and better for the inside as it is sort of opaque and not quite transparent.  I liked the transparent tape for the outside of the cone as it is a bit more transparent, lol…I guess that was obvious 🙂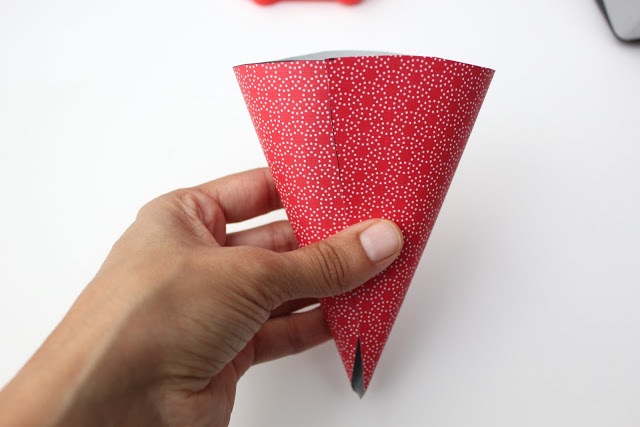 Grab a cone and overlap the two ends like the picture above.  I made sure that the edges were even and smooth at the top of the cone.  You should have a slight gap at the bottom which is supposed to be there.  I originally intended to stick lollipop sticks in craft foam and then slide the treat cones on top until my crafty hubby went ahead and made our treat boxes instead.  He's so awesome!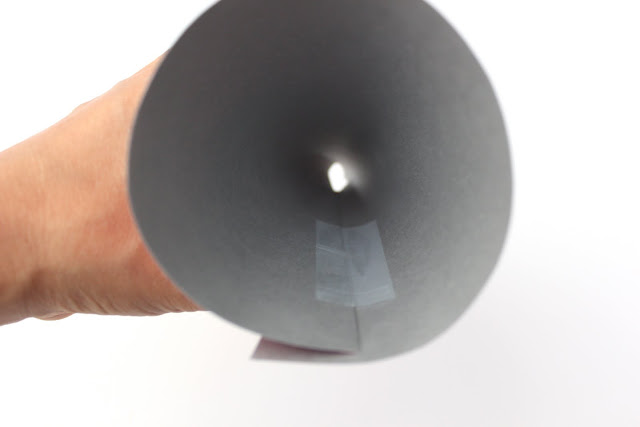 Go ahead and place a 4 inch piece of scotch tape in the inside and press it so it lays smooth like the picture above.
Then place a 4 inch piece of transparent tape on the remaining flap of paper on the outside of the cone.  Press both pieces of tape down making sure that they are holding well.  See you can't even see the transparent tape 🙂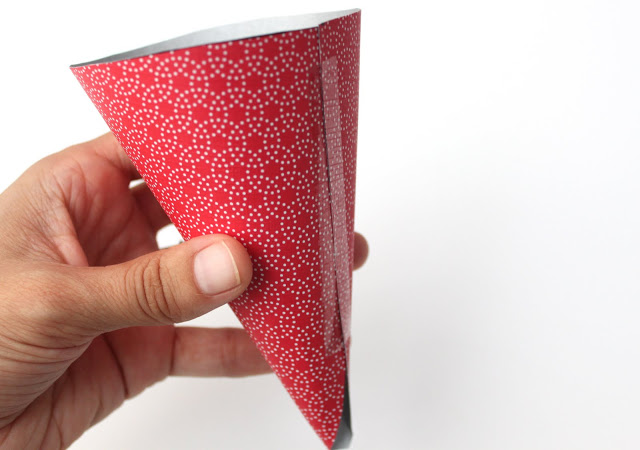 But if I turn it so you get a bit of glare on there you can see how I placed it…so sneaky!!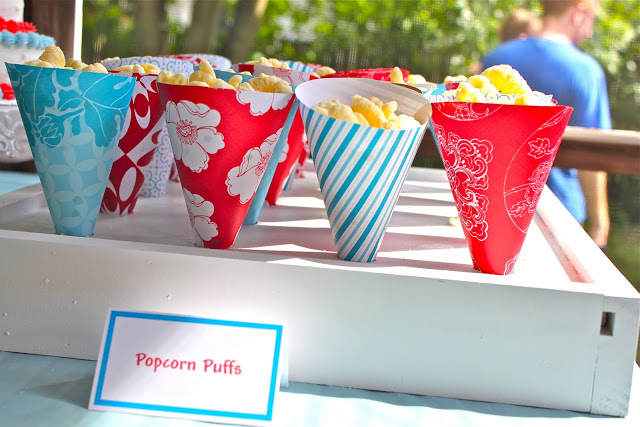 Then just fill your treat cones with the snacks of your choice and enjoy all the prettiness that they add to your next party!!  Color coordinating happiness I tell you 🙂
 XOXO,