So y'all know how I am redoing our guest bedroom and turning it into Noah's big boy room, right?  Well, I wanted to share a pretty darn easy project from the room makeover with you, recovering lampshades!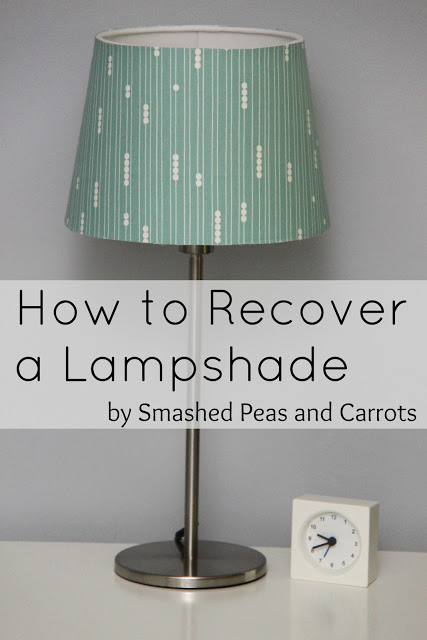 I bought these super plain and simple lampshades at Ikea for just a few bucks and wanted to coordinate them with the room decor.  I did this by using one of the fabrics I used in his new room, what a great pop of color it gave to the usual boring nightstand.  Want to see how easy it is to do?  You will definitely want to give this a try if you have a room in your house that could use a little spicing up, such a simple project can really give a room a fresh new look 🙂
fabric (will depend on the size of the lampshade and if there is a directional pattern on the fabric)
freezer paper, craft paper, or tissue paper for pattern making
marker or pencil
ruler or straight edge
scissors
rotary cutter and mat
spray adhesive 
binder clips or clothespins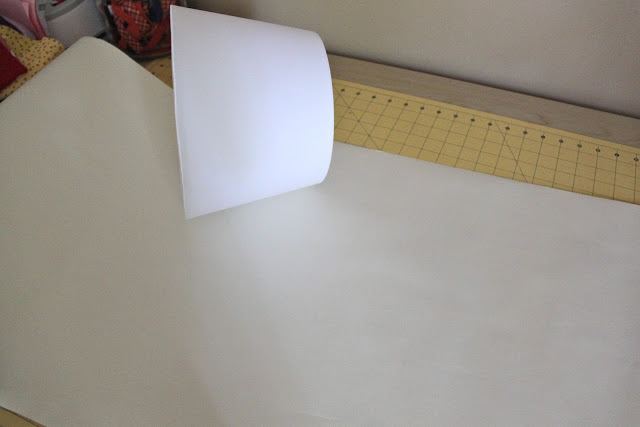 The first thing you need to do is lay out your craft paper so that you can draft a pattern of the lampshade.  Starting at one end of the paper, near the top, slowly roll the lampshade over the paper with one hand while you trace one edge of the shade with the other hand.  Then, carefully roll the shade back to your starting position and trace the opposite edge of the lampshade.  Grab a ruler and connect the two lines to make your pattern complete.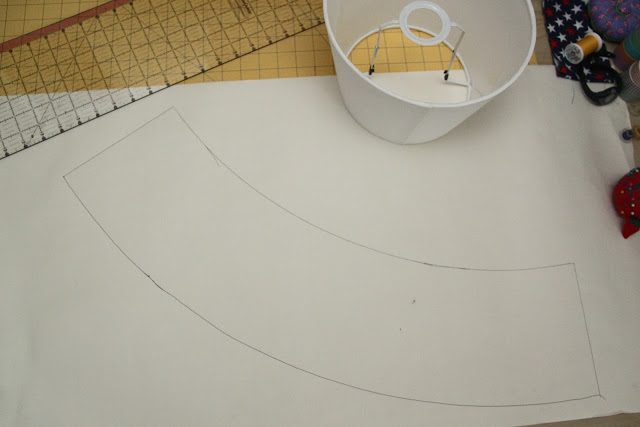 You will end up with a curved pattern like the one above if your lampshade is bell-shaped like mine.
Cut your pattern out with a pair of scissors.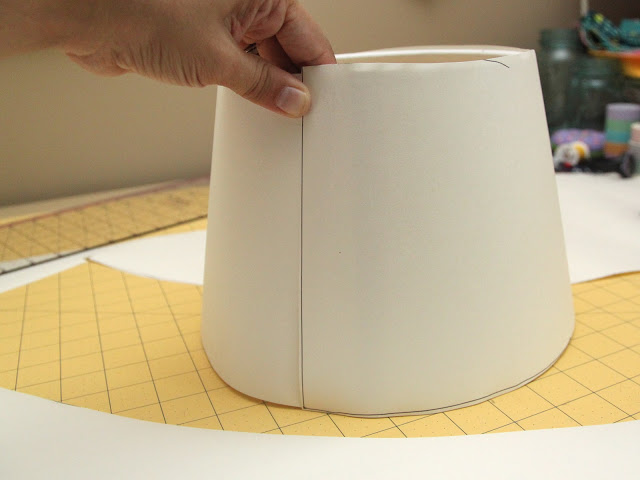 Wrap your pattern around your lampshade to make sure it fits.  If you need to trim it down a bit it is better to do it now than with your actual fabric!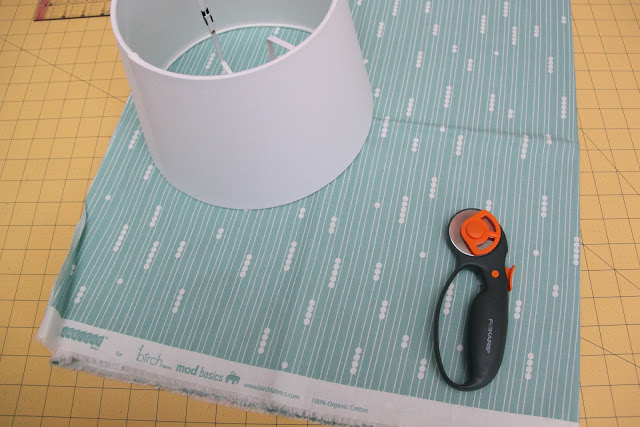 Grab your fabric and place your pattern over top.  Using a rotary cutter and mat, cut out your pattern.
I used Jac-Cyn Designs for Birch Fabrics, Mod Basics, Organic in Abacus Pool from my wonderful blog sponsor, Fabricworm.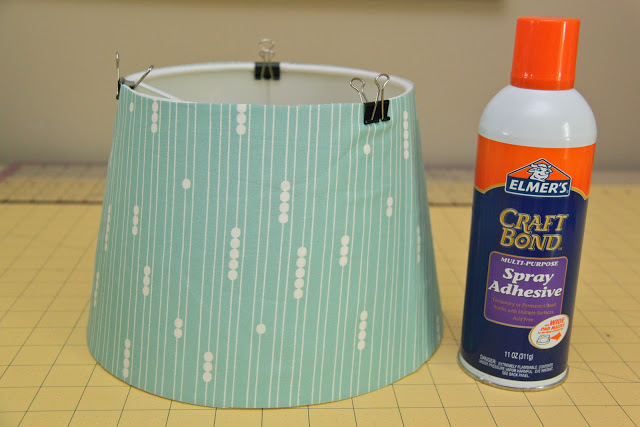 For the next step you have a choice.  Take your spray adhesive and either 1) spray the lampshade or 2) spray the wrong side of your fabric.  I tend to spray the lampshade since I find the fabric often sticks to itself if I spray it causing it to wrinkle!
Then ever so carefully cover your lampshade starting at the seam, smoothing out the fabric as you go round.  I like to use binder clips or clothespins to help hold it in place while the adhesive dries.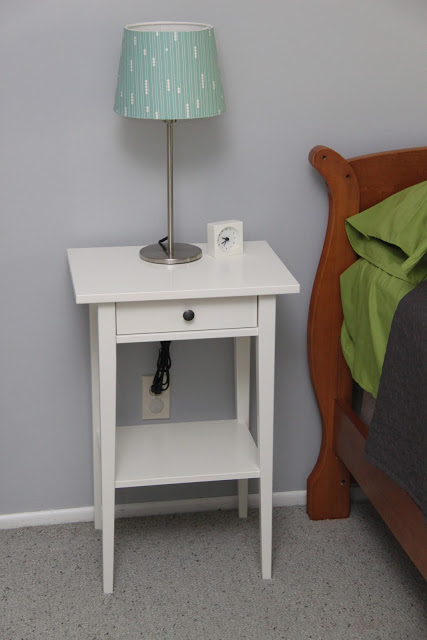 And there you have it!  A simple and easy way to add a pretty pop of color to any room.  The perfect way to work some fun fabrics into your decor or pull different pieces of a room together with a more coordinated look.  
I can't wait to show you the rest of his room, it turned out great.  He is already loving it, yahoo!
XOXO,