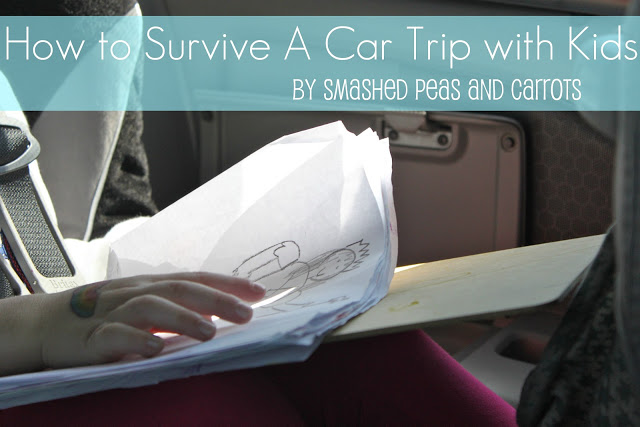 As I mentioned earlier, we just returned from a 12-hour road trip out to visit my parents.  Crazy might be our middle name to do this with a 5, 3 and 1 year old, oh and let's throw in the minor detail that I am 8 months pregnant as well, LOL! Yup, we must be certifiably crazy but getting to hang out with my family is so very worth it…so we do what we gotta do!
Many of you have been emailing me about how I entertained the troops during this long, long, long car ride after I had mentioned it on
Facebook
and
this blog post here
.  And although I don't think I have it down or figured out in the least at all I am more than happy to share with you what worked for us.  Maybe, just maybe, it'll help you some!?!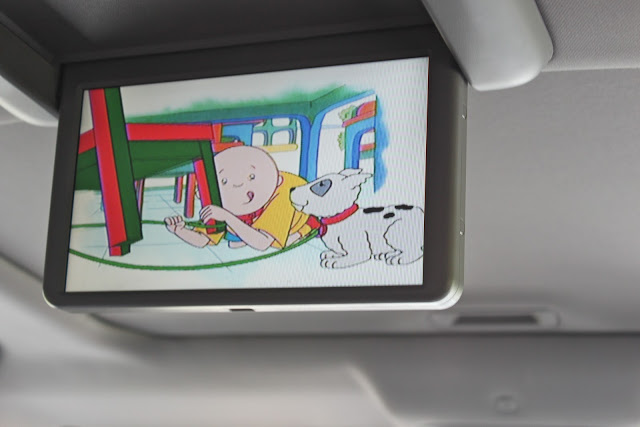 First off, we have a minivan.  A total must in my opinion for a family with 3 little ones 5 and under who are all in heavy duty carseats.  We had an SUV type vehicle before we bought our minivan which happened to be few months before Eloise was born.  I would never go back.  I know, I know, I own a swagger wagon.  Yup, I'm a full-fledged 'soccer mom' now but I love it for all the ease it gives our growing family.  Lots of space and seating for everyone as well as cup holders and compartments galore…I love it…love, love, love!  Our minivan has the little pull-down DVD player which we don't make use of all the time but I will say it does come in handy for long car trips!  In the past we have brought a portable DVD player that Noah would rest on his lap and that worked well to entertain him for a few hours here and there too.  Having my kids watch videos isn't something I love that they do but it does work wonders to break up long car trips!  We rent videos and movies from our local library and when things are looking rough we pop one in.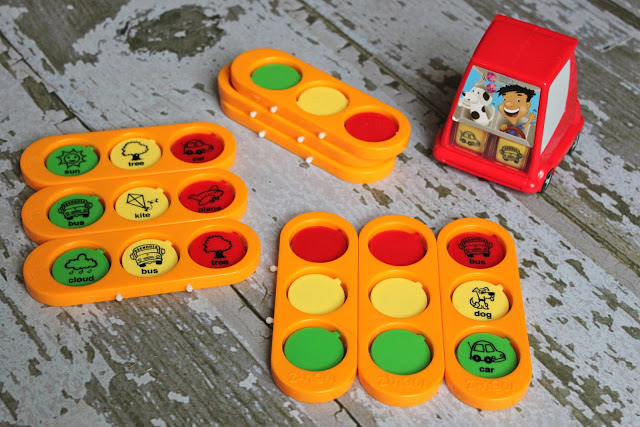 Before we left I happened to find this really cool
Zingo To Go
travel game at Toys R Us.  What a find!  My kids love playing Zingo at home and the travel version was just as fun to them.  You just pop the little traffic light pieces together depending on how many big you want your 'Zingo' card to be and then you shake the car dice shaker to reveal what pictures they need to look for and flip over.  Yes, the dice shaker can be noisy but I was the designated shaker so I just learned to flip it over gently and give it a rolling-type shake for minimal noise as we played quite a few rounds while Ellie was sleeping!
The morning before we left I searched the internet for a whole bunch of preschool activity worksheet printables.  I had intentions of doing this earlier in the week but time just got away from me.  I really liked
this site here
.  I printed off a while bunch of mazes and connect-the-dots for Noah and then a bunch of matching and alphabet pairs for Penelope.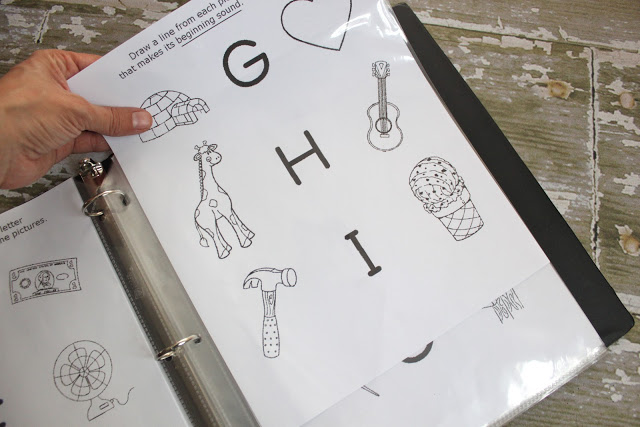 I bought two cheap binders at Walmart and a pack of sheet protectors and just stuck two pages back to back per sheet protector into the binder for a fun, new activity for them during the car ride.  I also bought a big pack of colorful Expo low-odor dry erase markers for them to do their activities which they thought was soooo cool, oh all the color choices!  Then they just used a dry piece of paper towel or a baby wipe to wipe of the page, easy fun!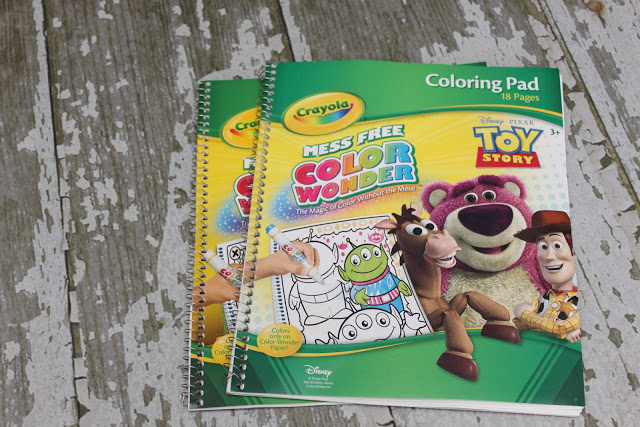 Personally I am not a fan of the Crayola Color Wonder sets because I always think it takes forever for the color to show up on the page but my kids love them.  So we brought one for each kid and it was a great time consumer since they are really into coloring these days.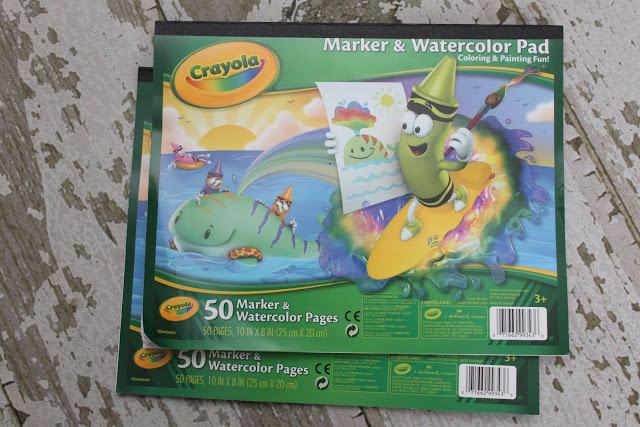 I picked up a few plain pads of paper and then I emptied a box of crayons into a large pencil pouch for them to share.  We had a few hours of fun drawing rockets, rainbows, and cars on the highway.  Even Eloise got into the coloring action for a little bit!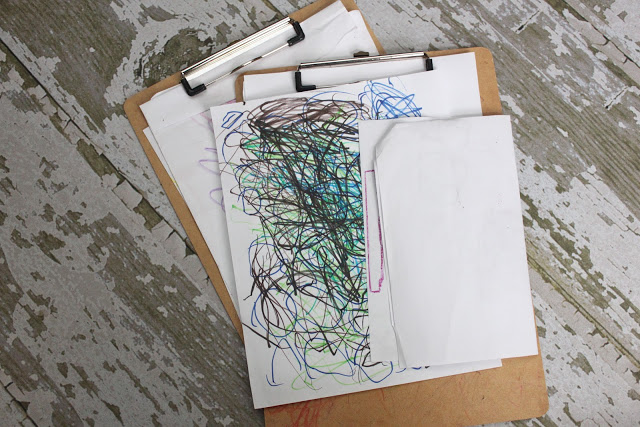 I also picked up a few cheap clipboards just so they had something lightweight and hard to write/color on.  These actually came very handy for collecting all the loose papers they would rip off of the paper pad.  I would also clip a piece of paper on to one of the boards for Ellie and give her a crayon and this way her paper wasn't always flying onto the floor when she attempted coloring.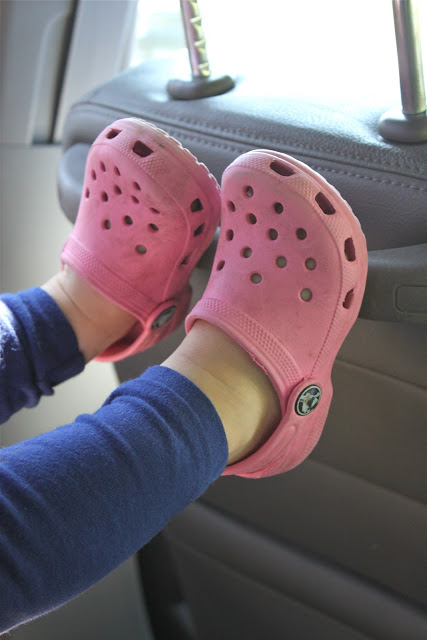 We also took a few rest stop breaks for the kids to got potty, stretch, and run around.  And if they would start to complain about their legs hurting after we were back on the road for a short time we had them stretch their legs on the seat in front of them or just put their legs up to try to get into a new sitting position while strapped into those dang carseats.  It helped if I counted to 30 as if we were doing exercises for some reason…who knows!  
Noah and Penelope were both in the back of the minivan, one on each side, and I rotated from the passenger seat to one of the middle seat captain's chairs next to Eloise.  I had to enjoy that since in only 2 months the new baby is going to be filling that seat!  Since the 'big' kids were so far back I made sure they  had their own roll of paper towels, hand sanitizers, and a pack of baby wipes.  This way I wasn't having to throw everything to them and have them miss it and fall on the floor…don't you hate when that happens!  
We also brought lots of different snacks for all of us so we didn't have to spend money on fast food at rest stops.  Having a variety of snacks is a MUST!  Especially for Eloise's age since she really isn't into watching videos, playing car games or coloring for very long.  I tried to make our options on the healthier, non-candy side although I did bring a bag of m&ms for just in case (which ended up only being eaten by me!)  The foods that worked great for us were:
Goldfish
Pop Chips (these are Gluten-Free!)
Pirate Booty (these are Gluten-Free too!)
Beef Jerky (ripped in smaller pieces to prevent choking!)
Granola Bars
Raisins
Fun pack of cereals (my kids thought these were such a treat!)
I also made sure to have a box of ziploc bags ready to fill with individual portions that I could zip up and thow back hand out to the kids.
In a small cooler we also brought:
Sliced grapes
Sliced strawberries
Blackberries (wouldn't bring again as Eloise was completely a mess after eating them!)
A few packs of lunch meat
String cheese
So, that's it!  Aside from a few rounds of Eye Spy and the Alphabet Game this is pretty much how we spent our time on our 12-hour car trip.  I think we stopped twice on the way out for bathroom and stretching breaks and then 3 times on the way home…not so bad!  I am still surprised that Penny or I didn't have to go to the bathroom more than that!
I hope this helps you figure out some things to do with your kids if you are planning on a family road trip this summer!  Please comment or email with any other questions you may have that I didn't answer!!
Thanks for stopping by!
XOXO,