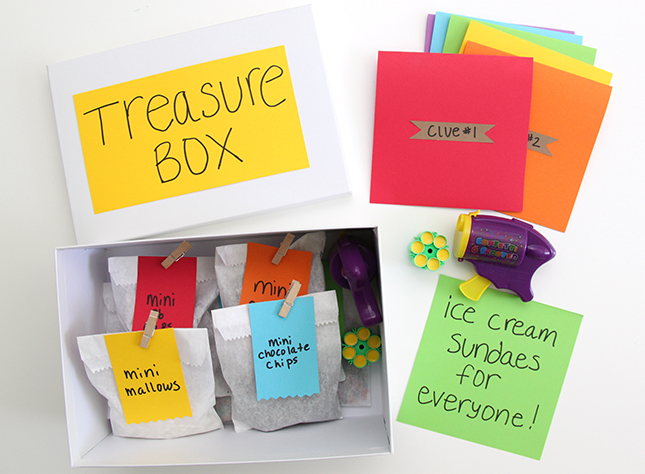 We are inching closer and closer to my little ones last day of school. Artwork folders are coming home, they are bit by bit cleaning out their desks and classrooms and sending the kids home with their decorated name tags and colorful locker swag. Every year on the last day of school we like to do something fun to say 'goodbye to school' and 'hello to summer'. Usually I make a humongous banner for them to run through and we spray my little graduates with silly string and celebrate a year of learning and growing. A trip to their favorite ice cream shop is usually in the books as is dinner of their choice. This year I thought I would add into the mayhem a scavenger hunt…of the ice cream sort!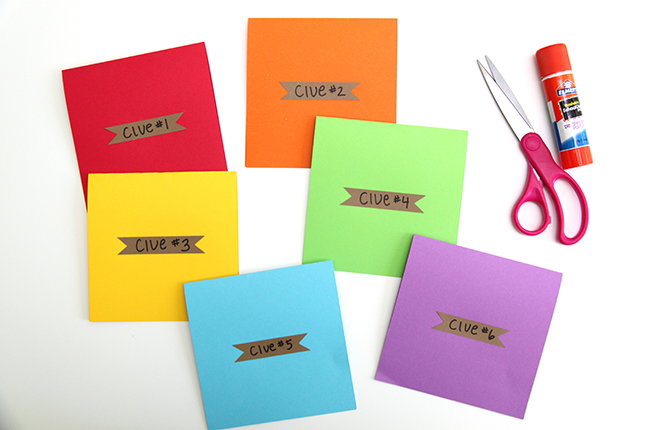 I created this fun little scavenger hunt using scrapbook paper in all the colors of the rainbow cause what says "hello summer" better than rainbowtized clues? The clues will start at the front door and each clue there after will lead them closer and closer to a 'Treasure Box" filled with all the goodies necessary to make ice cream sundaes!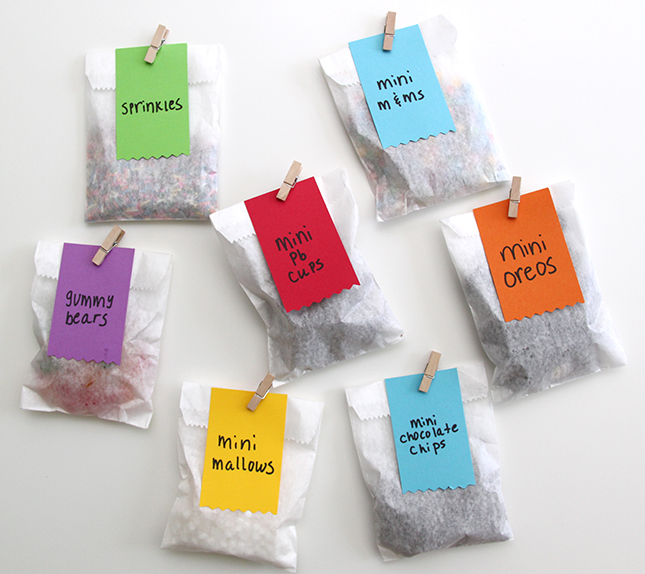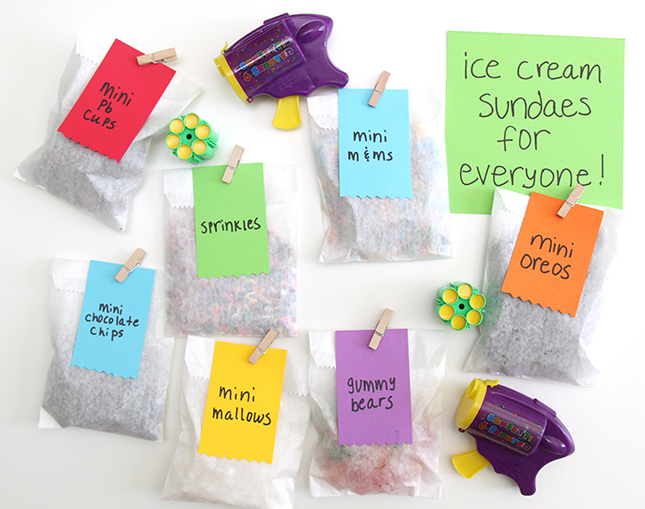 I also include a few confetti shooters so they could really celebrate the end of the school year.
Pop! Pop! Pop!
Yeehaw!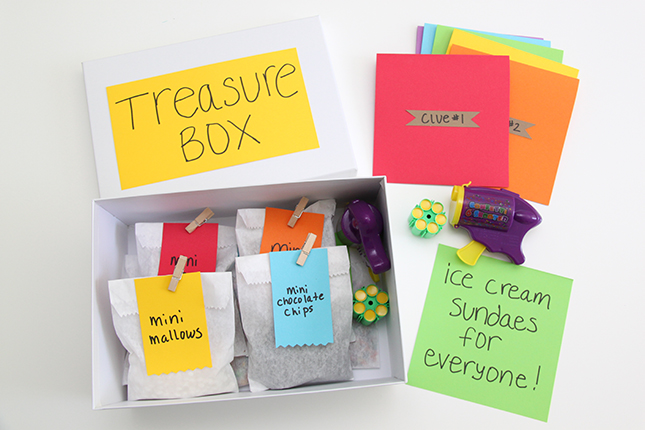 I think this scavenger hunt would be so much fun to do anytime during summer really cause we all cringe when we start hearing "I'm bored" am I right?
I hope this post inspires you to create some fun with your kids! Thanks for stopping by today!
Love,
Maggie