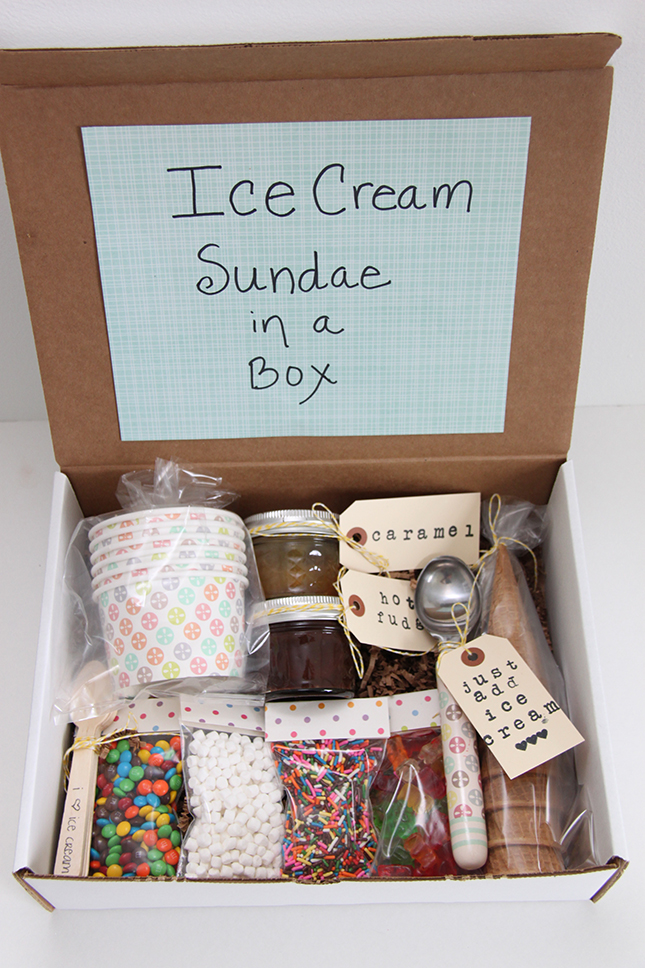 At our house Summer = Ice Cream. I mean, we really, really, really love our ice cream. There I said it. We actually make it a point every summer to do an Ice Cream Bucket List of sorts where we right down all the fun mom and pop ice cream shops we can think of and then try to hit one of them up every week all summer long. It's so much fun and we all really look forward to doing it. And since we love ice cream so darn much I figure that a few of our friends must love it too. So we put together a few of these fun "Ice Cream Sundae In a Box" gifts as a sort of Welcome to Summer gift for them!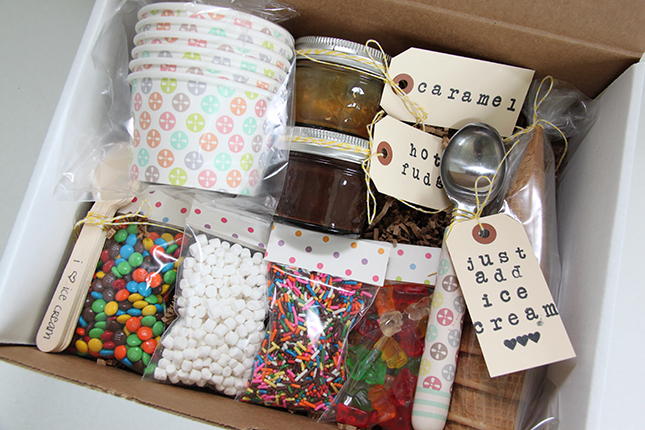 These gift boxes are super easy to make! If you've ever had an ice cream sundae you may already have an inkling of what to put inside, hehe. For us, we just put some of our favorite toppings and a few necessities to eat said ice cream!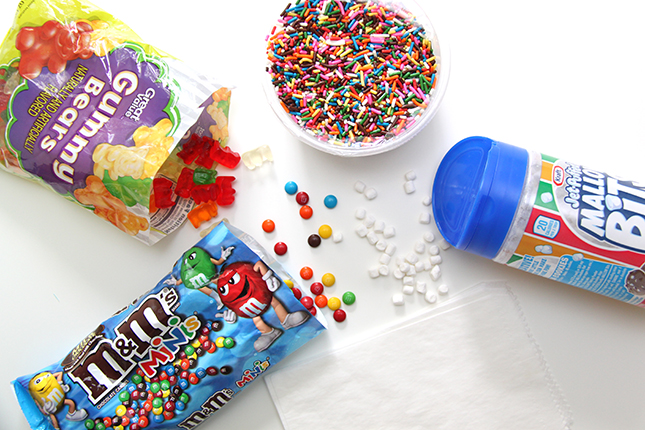 Toppings of our choice included but are not limited too: gummy bears, mini m&ms, mini marshmallows, and colorful sprinkles.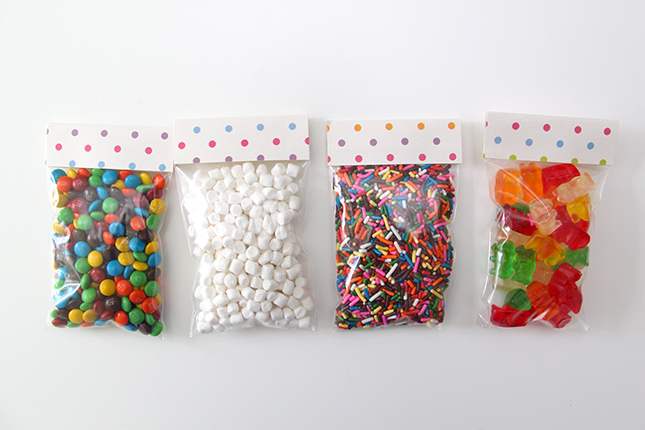 I placed a nice sized amount into clear bags and used card stock to pretty up the tops!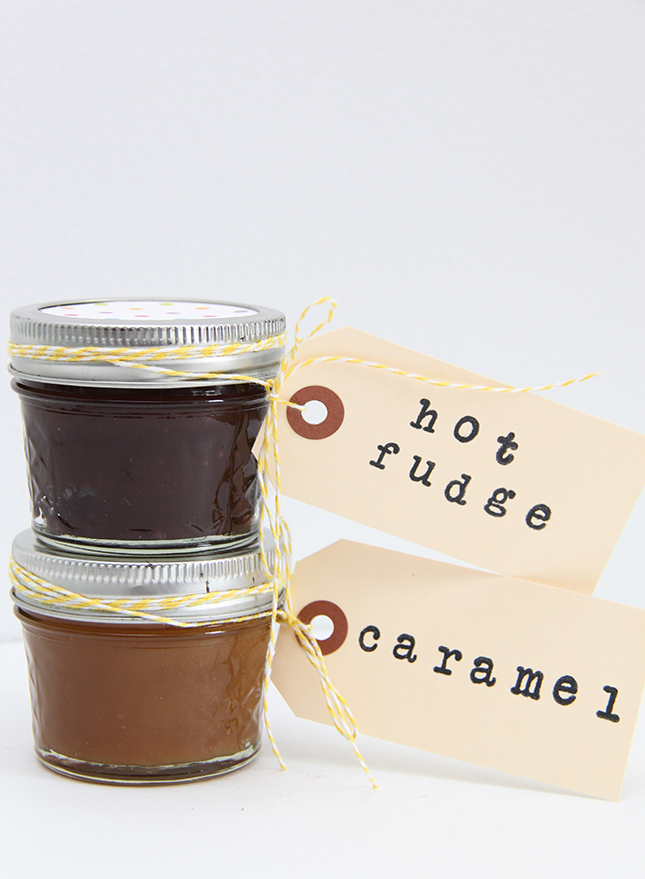 I also made my very own homemade Hot Fudge Sauce and Caramel Sauce (you can find my Caramel Sauce recipe here!) and put them in little mason jars with tags just cause they are so stinkin' cute!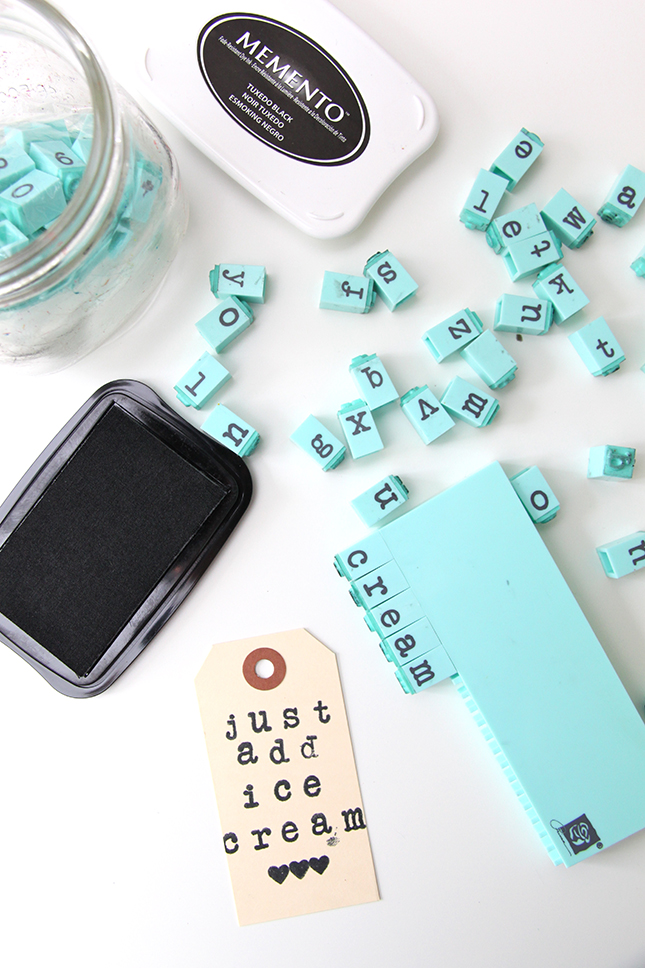 We also added to the gift an array of sugar cones, cute paper bowls, wooden spoons, and a cute ice cream scoop (purchased at Jo-Ann…I seriously bought them out!) and tied everything off with some summer-y yellow baker's twine.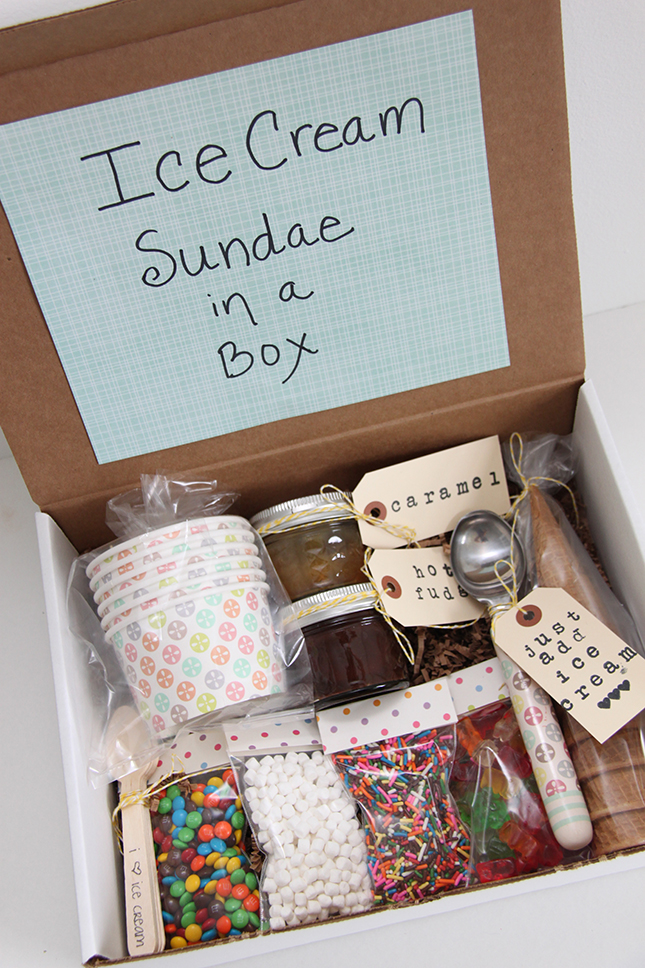 Then you just package everything up nice and tidy in a box and send it on it's way. So fun and such a great way to surprise someone and brighten their day!
Thanks for stopping by today!
Love,
Maggie