This classic Indian dish is a definite favorite in our household. We cook chickpeas with tomatoes, onions, and garlic and many other aromatic spices to make a flavorful vegetarian dish that works well all by itself or served with rice or warm naan. This Instant Pot Chana Masala recipe has been a life saver in my family because it only takes 15 minutes to cook and when you have four hungry kids who are starving and staring at you after sports practice, you need filling and delicious recipes that will get dinner on the table fast! If you love Indian food you are gonna love this easy to make dish. And now you can find it in our Instant Pot Recipes archive too! Enjoy! (affiliate links present)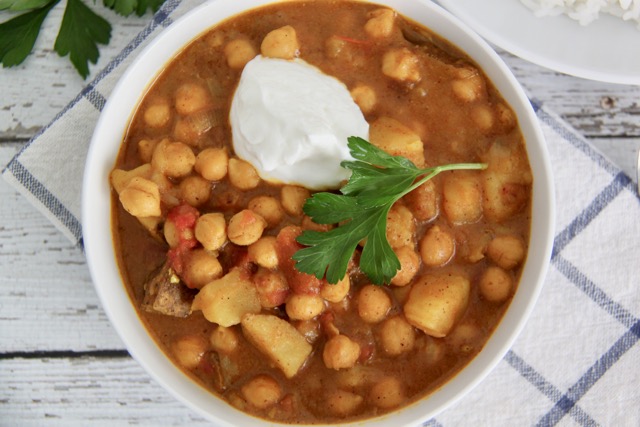 I know I've shared my love of my Instant Pot before but honestly, I just can't get over how quickly it makes last minute meals. Most Indian dishes I have made in the past need to simmer for a very long time to get the flavors to meld together. But now with this pressure cooker (PS. I have this Instant Pot) you can make these types of dishes in 15 minutes! Which is great for someone like me who tends to forget to start dinners earlier in the day with our early morning rushes out the door.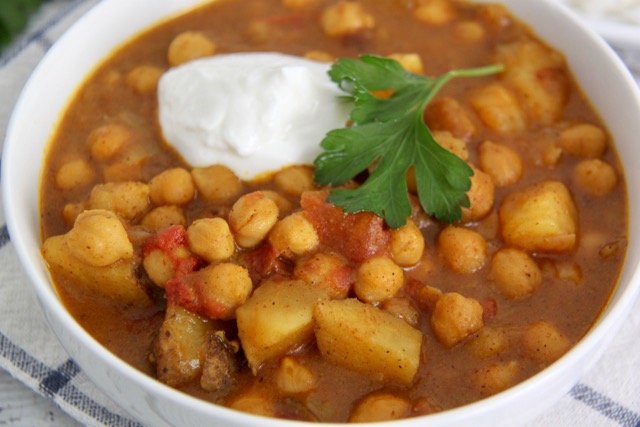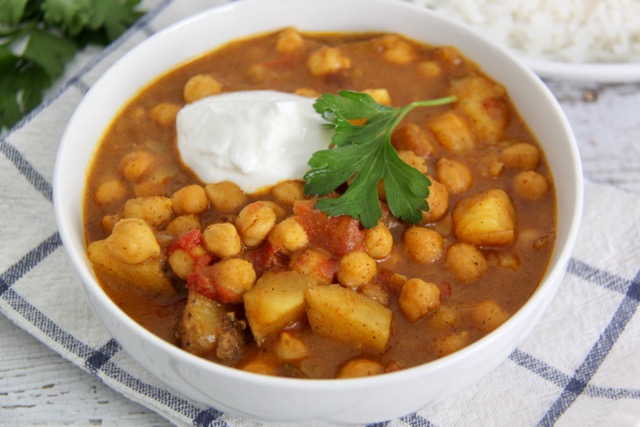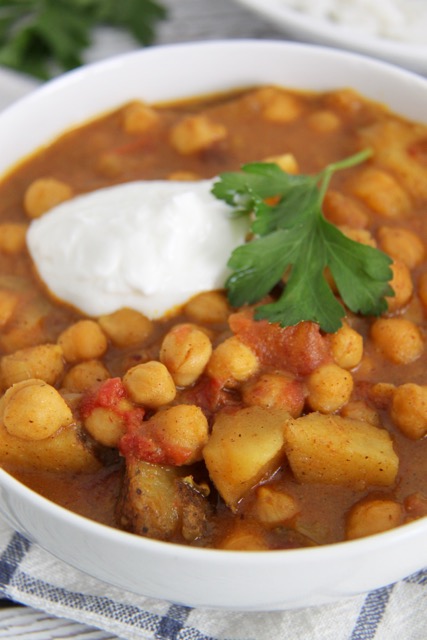 Instant Pot Chana Masala
We hope you enjoy this recipe! I've also included a quick step by step video below as well!

Instant Pot Chana Masala
Ingredients
1 onion, chopped
2 cloves of garlic, chopped
1 tbsp olive oil
2 tsp coriander
2 tsp cumin
2 tsp garam masala
1 tsp tumeric
1 tsp salt
1 tsp chili powder
2 cans chickpeas, rinsed
1 can diced tomatoes with juices
3 potatoes, diced
1 can coconut milk
salt and pepper to taste
Instructions
Press the "saute" button on your Instant Pot.
Add olive oil to the pot and let heat up.
Add onions and garlic and stir occasionally, saute until translucent.
Turn the Instant Pot off.
Press the "manual" button on the Instant Pot and "adjust" to 15 minutes.
Add in the coriander, cumin, garam masala, turmeric, salt, and chili powder. Mix well.
Add in the chickpeas, tomatoes, potatoes, and coconut milk. Stir well.
Lock the lid into place.
Close the steam valve and let cook.
When cooking is finished, carefully release the steam valve and unlock the lid.
Season with salt and pepper to taste.
Serve over rice, with naan, or alone!
Enjoy!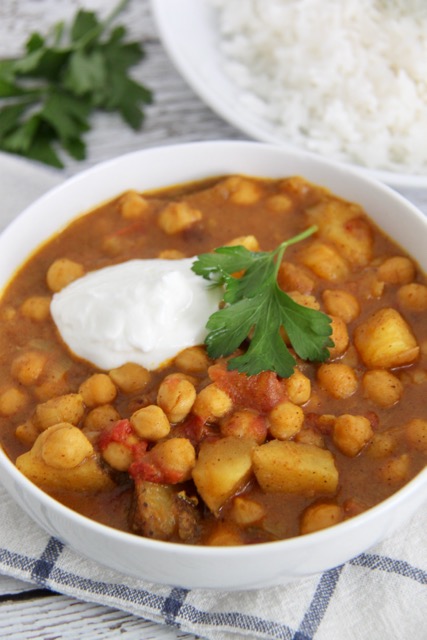 I love how all these ingredients come together to make such a flavorful dish. The chickpeas come out just right and the potatoes are perfectly tender!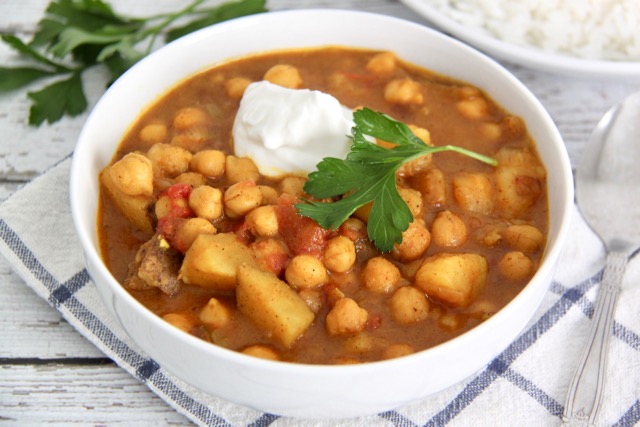 If you would like to try more Instant Pot recipes, may I suggest our Instant Pot Rotisserie Chicken recipe or our Instant Pot Shredded Beef Tacos. Both are winners in our house!!
For more delicious and easy recipes please LIKE Smashed Peas and Carrots on Facebook or follow me on Instagram or Pinterest for more great ideas!
Thanks for stopping by today!
Love,
Maggie